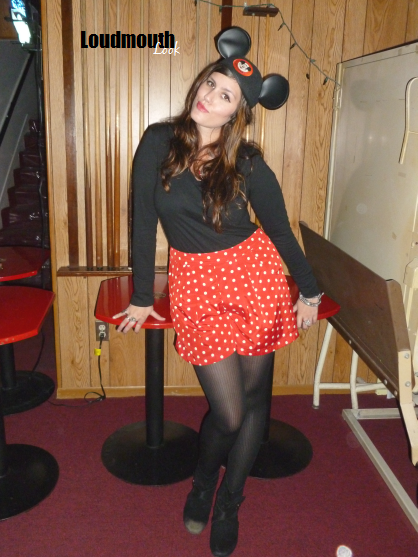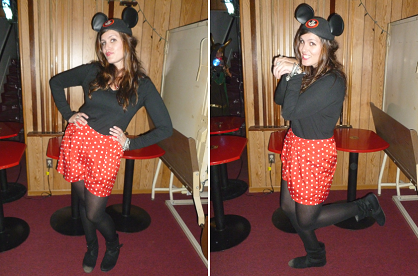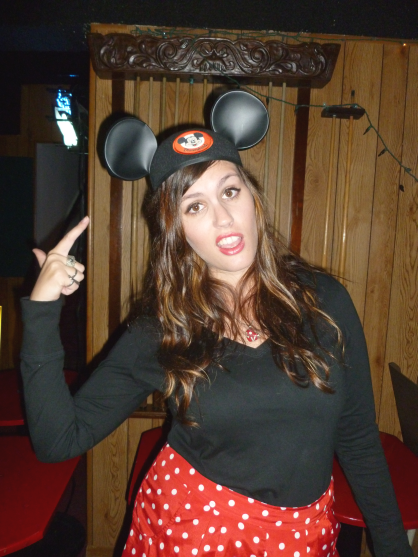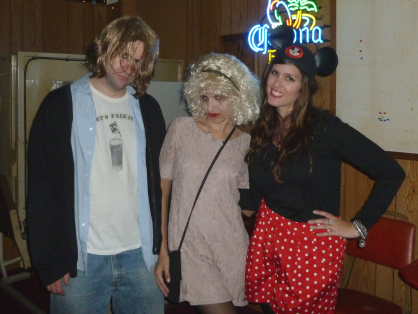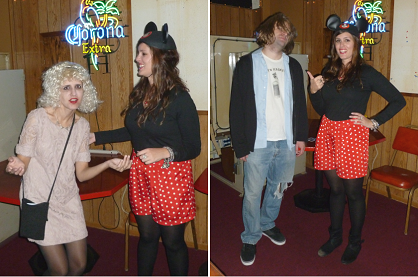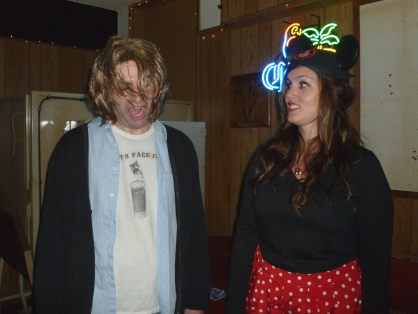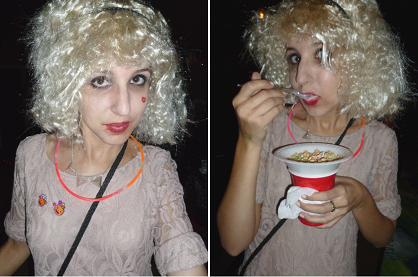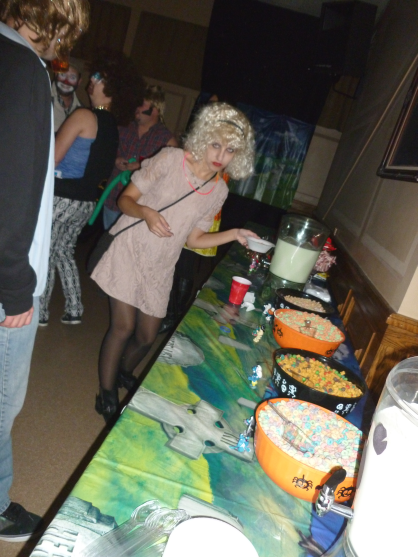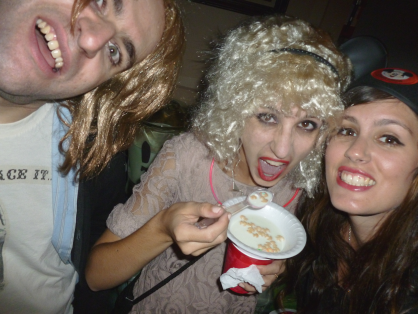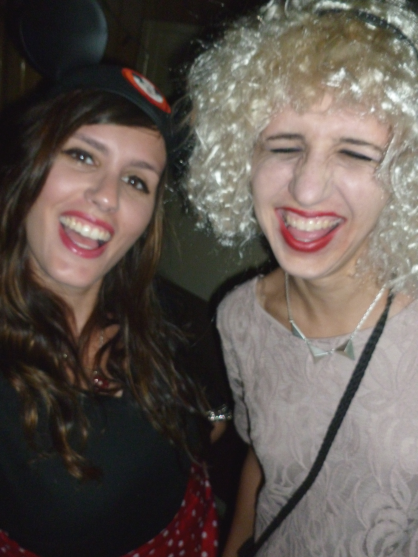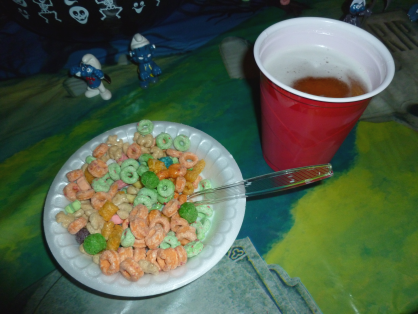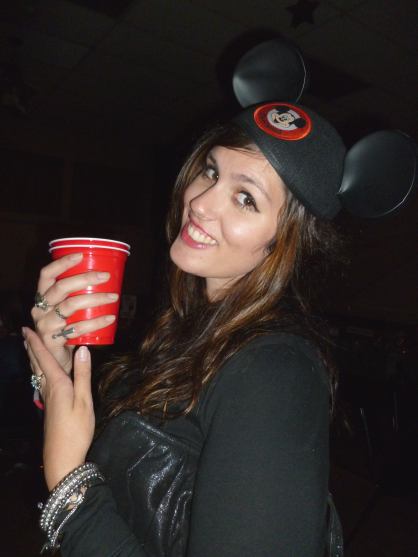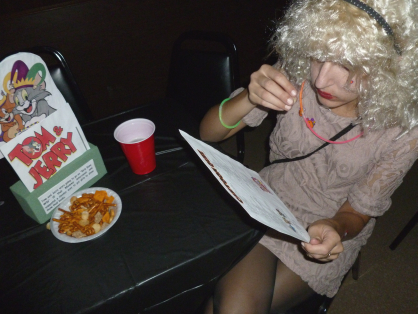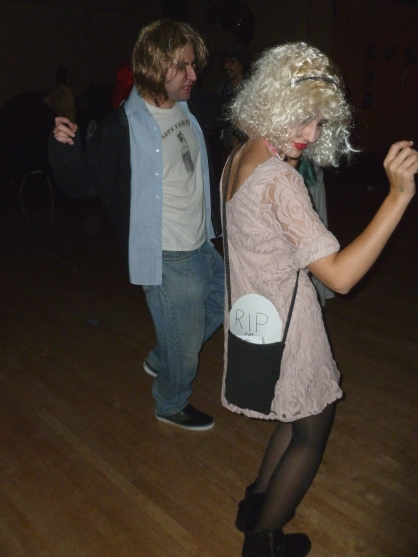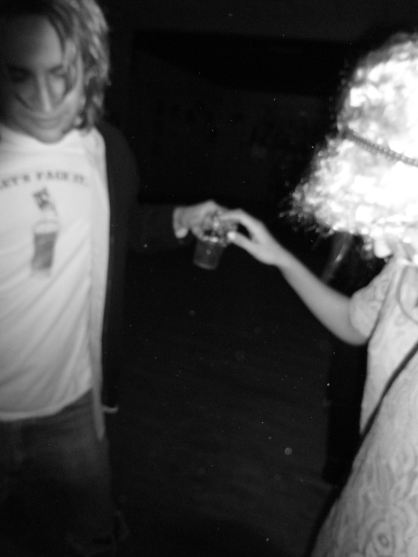 Outfit details: Ears - Disneyland. Shirt - Target. Shorts - Swapped from Yvonna. Tights - Ann Taylor. Booties - Forever 21. Clutch - H&M (gift from my sister). Necklace - c/o Kranich's. Bangles - R.J. Graziano. Charm bracelet - Juicy Couture. Camera ring - Modcloth. Exclamation ring - Wendy Brandes. Other rings - Don't remember.



As
aforementioned
, I dressed up as one-half of the Sweet Valley Twins
last year
. However, that was a few days
prior
to Halloween. On the
official night
, I went down to Hollywood for a bit and semi-dressed up as Minnie Mouse. This year, I decided to be a little more accurate in my representation. I also couldn't help but channel my inner
Karen
and then remembered that while in Hollywood last year, I'd seen
Damian
.
That's my life, coming around full-circle.
But let's get back to the photos at hand. Those are my good friends Adam and Celeste, whom you've seen plenty of times before. They dressed up as Kurt Cobain and Courtney Love; however, instead of getting high on drugs, we got hopped up on sugar. Well, okay, there
was
some beer involved.
The party's theme was 'Saturday morning cartoons.' Cute, right? There was a cereal bar, a photobooth, Chex Mix, glow sticks, and plenty of candy. We spent most of our time dancing, but there were also old TV shows and commercials looping throughout the night, and tables based on different cartoons. I
loved
all the little details! It made me want to start planning a party of my own. What do you think -- should I do another
Christmas
celebration
this year?
Okay, so I'm sure you're sick of me babbling and want to know who won
the big giveaway
! But I'm sorry to say there's more waiting involved. You'll need to watch this six-minute-long video of me talking in a Michigan/Californian hybrid accent before finding anything out.
Or you can just skip to 3:27.