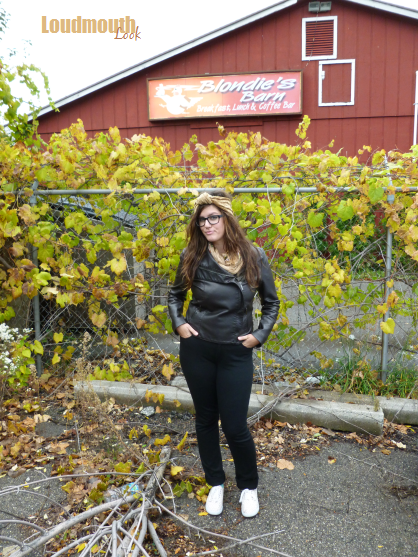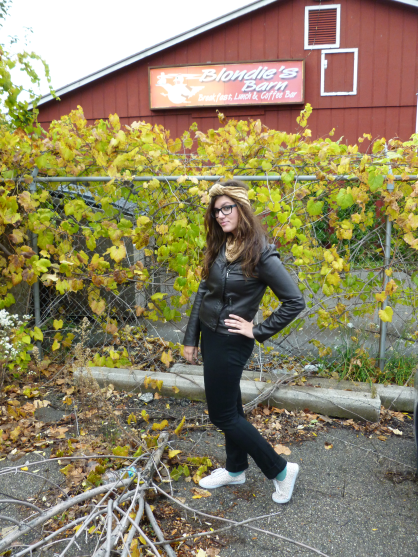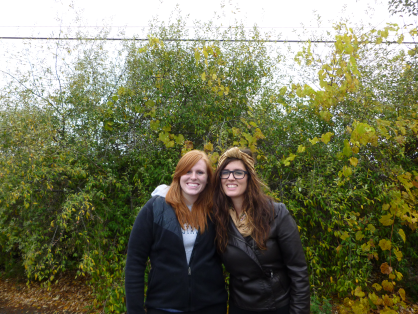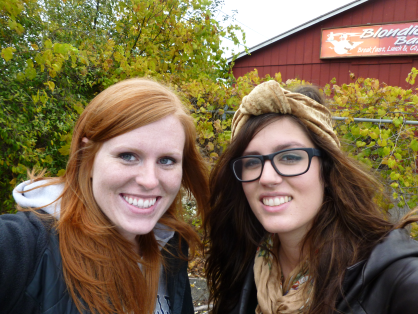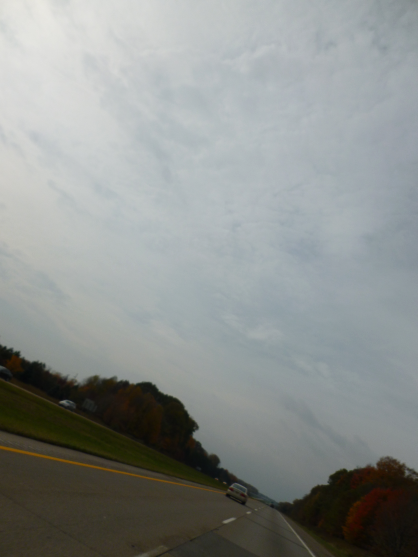 Outfit details: Turban - Red Velvet. Jacket, pants, unseen top (it's this one) - Ann Taylor. Scarf - Windsor. Socks - "Borrowed" from my sister awhile ago. Shoes - Target. Glasses - My usual (buy here).



Here's the full outfit you saw a peek of in
this post
! I loved it so much that it's the only ensemble I wanted to wear from my suitcase full of items. I wore it for breakfast with Kelly (above) and also the day before when Ben and I went record hunting. I've realized recently that there are only a few choice outfits I like in my wardrobe, and I wear those repeatedly, and everything else just kinda sits there. I need to clear out my closet for the 1000th time this year.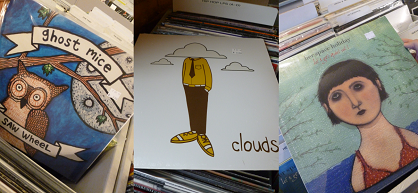 But anyway, here are a few cute records I saw at
Vertigo
in downtown
Grand Rapids
. Going there was so nostalgic -- the area has changed a little, but it's mostly the same. I regret that I always lived outside of the city when I went to
Grand Valley
. I definitely want to spend more time there the next time I visit, because unfortunately, I could only stay in Michigan for a couple days this trip (less than 48 hours, really).