Hello all Loudmouth readers! I'm
Katie
, from my personal/beauty blog,
katiechamel.blogspot.com
(cleverly named, right?). I have a lot of fun playing with makeup and trying new things. Today I wanted to share a super simple tutorial that anyone could accomplish using only drugstore products! Yay for looking good on a budget!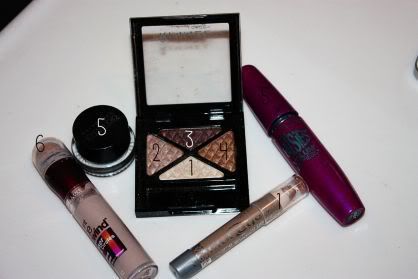 Products Used:
- Wet n Wild Idol Eyes crème shadow pencil in 130 Pixie
- Rimmel Glam Eyes Quad in 002 Smokey
- Maybelline Eyestudio eyeliner in Blackest Black
- Maybelline Falsies mascara
- Maybelline Instant Age Rewind Concealer in 10 Fair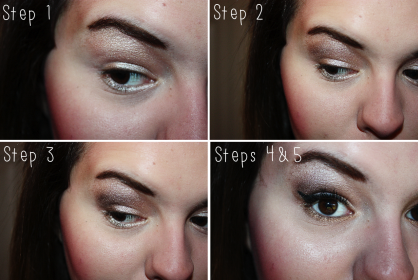 Step 1:
Apply the Wet n Wild crème eyeshadow pencil all over lid and on your lower lash-line. Pat the lightest eye shadow from the quad over the crème to prevent it from creasing later.
Step 2:
Apply the taupe eye shadow along your crease using a blending brush (like
this
).
Step 3:
Using the same eye shadow brush, apply the darkest shade in the quad onto the outer corner of your eyelid and blend! This step is meant to add depth to your eyes, so make sure you don't bring it in too much.
Step 4:
Using a smudge brush, apply the gold eye shadow all along your lower lash line. Gold is so appropriate for this time of year, and it really adds warmth to this look!
Step 5:
Apply eyeliner and mascara!
Step 6:
Clean everything up by applying under-eye concealer all around your eyes. Ta-da!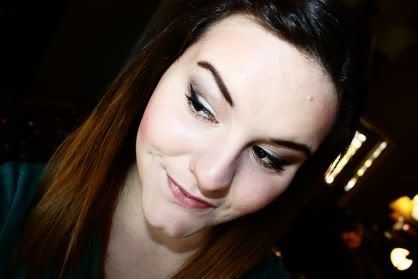 I hope everyone can take something from this little tutorial and make it into your own! It was so exciting being over on one of my favorite blogs! Thank you so, so much for having me, Stephanie!
(I don't normally post makeup tutorials, so I was really happy when Katie suggested this idea to me! Be sure to visit her and say hello; I'm sure you'll find a new friend in the blogosphere. I'm always happy to share this space with others, so if you're interested in guest posting, please email me: theloudermouth AT gmail DOT com)