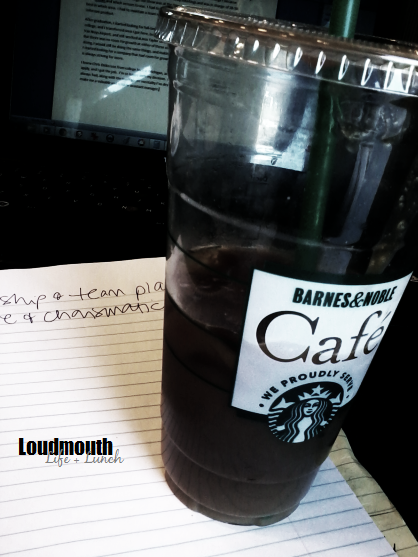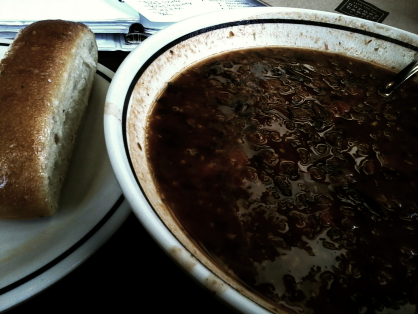 Today, I was able to experience both.
I decided to get shit done at Barnes and Noble this morning. There's just something inspiring about writing inside a bookstore, don't you think? Two hours passed before I couldn't help but look around. I ended up buying three books, one from an author that
Shanley
recommended to me (
The Joy Diet: 10 Daily Practices for a Happier Life
by Martha Beck) and two by Max Lucado, a favorite of mine (
Facing Your Giants
and
Traveling Light
). I love self-help and inspirational stuff.
Then I walked across the street to
Corner Bakery
for lunch and more work. It was a gorgeous sixty degrees and sunny today -- perfect soup weather! I got a bowl of lentil. After a few hours there, I stopped at the branch to print some stuff out, then went to
Eric
's for a quick Mario Kart sesh, and finally headed over to
Nail Garden
. Pampering was very much needed. I'm home now and ready to get back down to business. Or maybe I'll just sleep.
I'm trying to maintain the work/life/blog balance, as we all are. Some days, like today, it's easy. Other times, it's not -- at all. I'm trying not to put too much pressure on myself and keep my physical/mental health in check. I'm not a full-time blogger, and I shouldn't be expected to have the level of blog that a full-time blogger does; nor is it fair for me to expect that of myself.
I'm going to stop before this becomes a
LESSONS
post, because I want to save my thoughts for that. But you should know that if you ever feel overwhelmed, you can bring your shit to Barnes and Noble. And then buy yourself a book. Or three. ♥