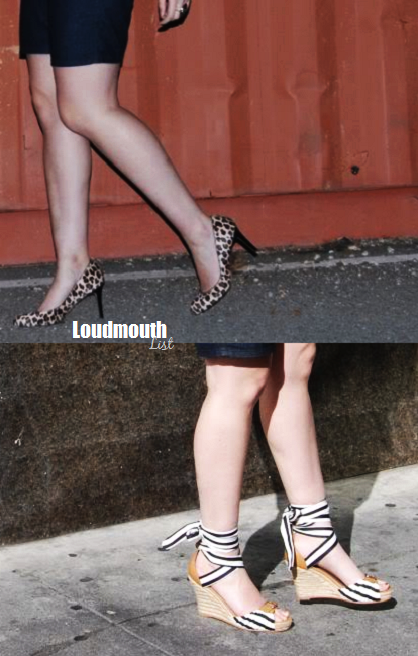 Perhaps it's the change of seasons, or the changes happening in my personal life, but I feel the need to change my appearance too. I want to dye my hair, start working out again, and do a complete closet overhaul. It's not that I don't like how I look -- I mean, I post photos of myself all over the internet, so you can figure
that
one out -- but I just don't think I look like
me
anymore. During the course of 2012, I've changed on the inside -- for the better, I hope -- and I want my outward appearance to reflect that.
Having said that, there
are
a few things that won't change, no matter how often I clean out my closet. We all know the staples a woman must own -- a little black dress, a good pair of jeans, a structured blazer. But what about shoes? From observing my friends' closets and conversations, I think this is one area where most gals have quite a few more pairs than they actually need.
I'm not here to lecture, of course. If you have the space and money, and buying shoes makes you happy -- by all means, go for it! But for some ladies, it's a real problem. And this post is for you.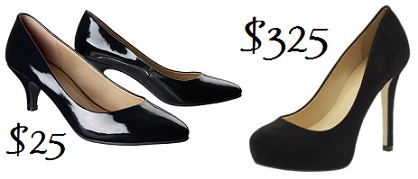 Black Pumps
Target / Piperlime
Whether kitten or platform, leather or suede, a pair of basic black heels is essential. They can be worn with jeans or a pencil skirt, to work or to play. I have to replace mine every six months because I wear them so often; in fact, I think that time has come again.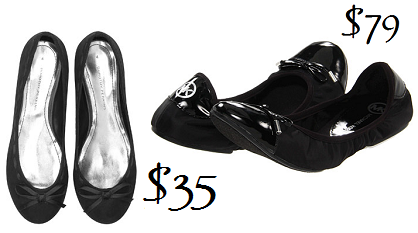 Black Flats
Dorothy Perkins / Michael Kors
These are another absolute must. I wear mine almost every day. If I were to narrow my collection down to two styles, it would be these first two! I suggest carefully choosing a pair with a soft, cushioned bottom -- sometimes, flats can hurt your feet moreso than heels.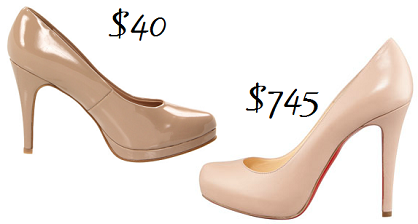 Nude Pumps
RSVP / Christian Louboutin
Remember a couple years ago when the nude shoe first became trendy? Now, it's evolved into a closet staple -- especially when it comes to fall hues such as chocolate, oxblood and rust. I also enjoy wearing mine with summertime yellows and whites when a black heel just seems too strong.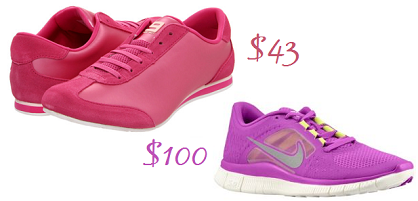 Sneakers
Nine West / Nike
Style bloggers, the secret's out -- everybody knows you dress casually once in awhile. So why not still look cute? The best sneaker situation is choosing one that doubles as a workout shoe. Fun
and
functional.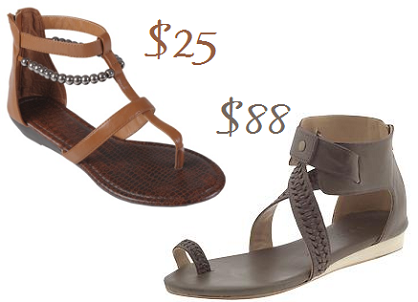 Sandals
Target / Piperlime
If you live in a warmer climate like me -- or perhaps you're going to visit one this season -- sandals are certainly needed. Save your flip-flops for public pools and opt for something a little more chic.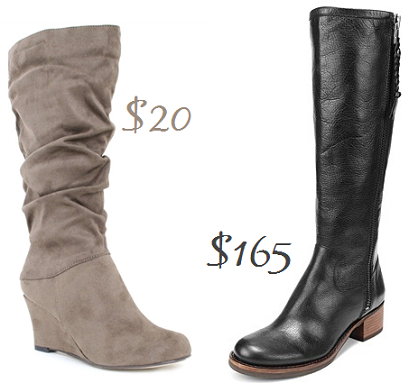 Boots
ZOOSHOO / Lucky Brand
And I ain't talkin' about the rain or snow kind. Every woman needs a sexy-yet-classy pair of boots to wear with dresses, pencil skirts and jeans. I personally prefer black because it's the most versatile -- but if you're sick of black at this point, gray may be a better option.

Booties
Journeys / LOFT
And I ain't talkin' about the ones that babies wear. It's probably a no-no, but I wear mine all year round. For me, ankle boots with a heel are more comfortable and supportive than pumps. What do you think?