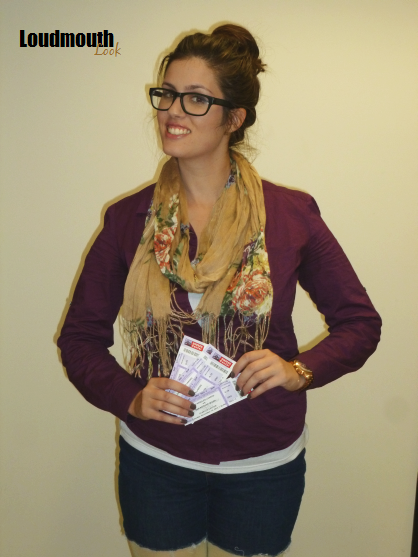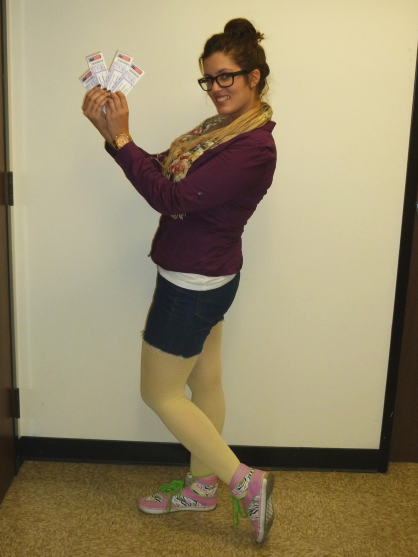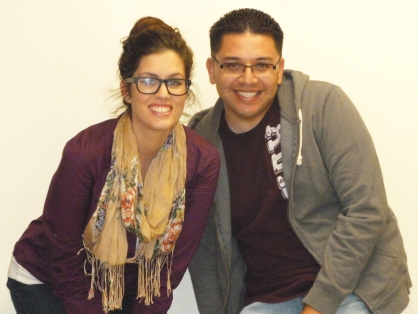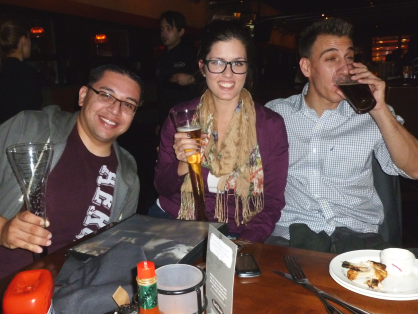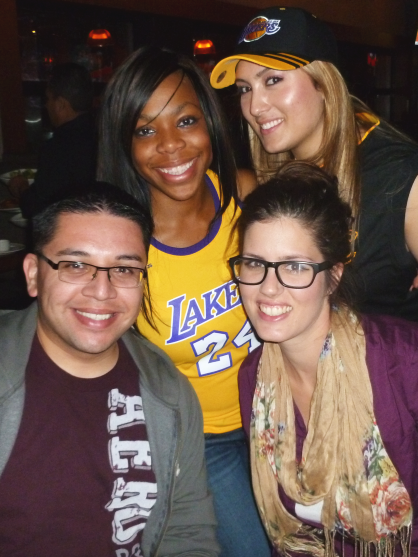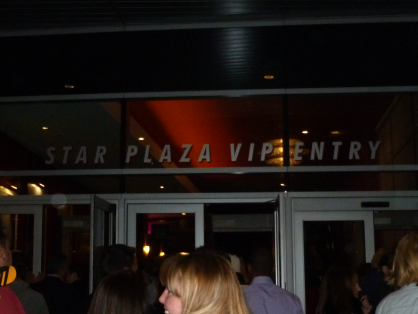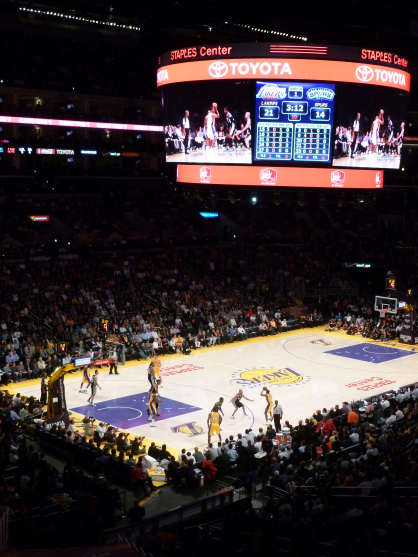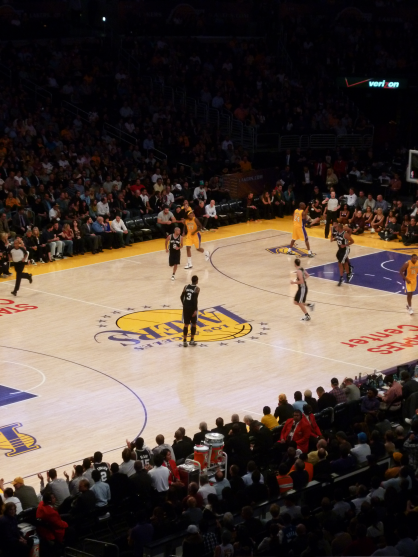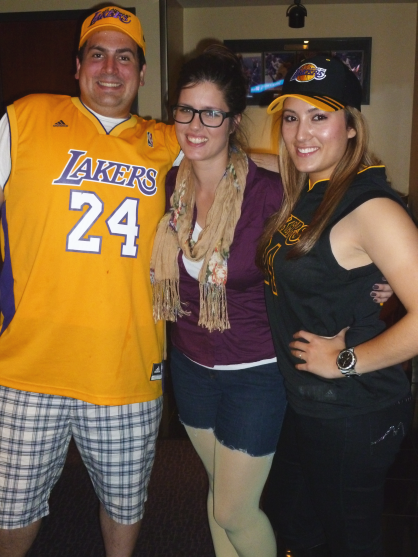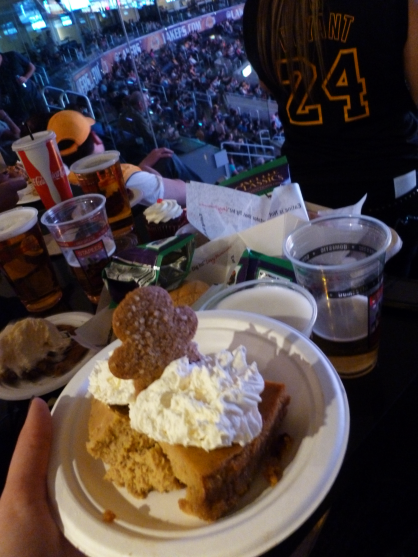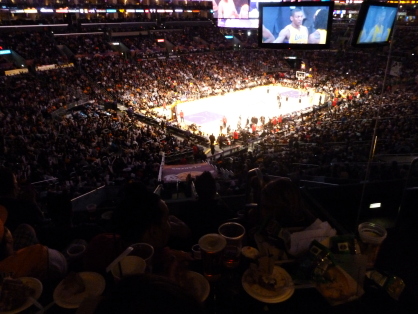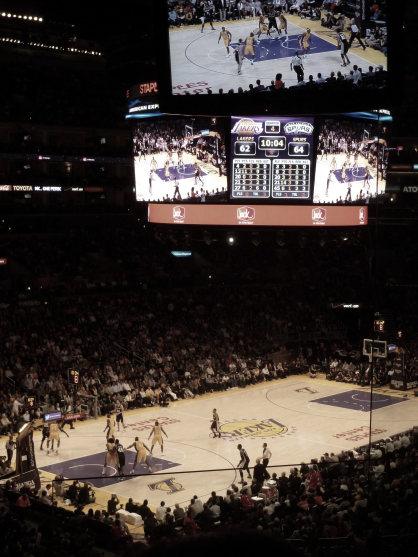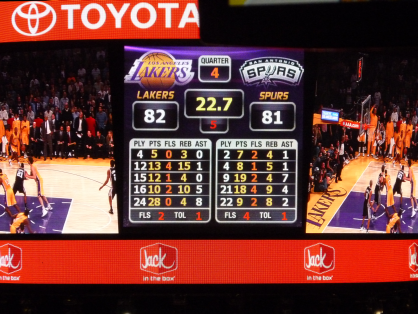 Outfit details: Scarf - Windsor. Watch - Michael Kors. Sneakers - Ross. Shirt, tank, shorts (cut from jeans myself) - Ann Taylor. Tights - We Love Colors. Nail polish - OPI "You Don't Know Jacques"



These photos are so awkward that I almost didn't post them, but I decided they were too hilarious not to share. Last week I had the amazing opportunity to attend a
Lakers
game at the
Staples Center
in
Downtown LA
for a
United Way
charity event. We were treated like royalty in a personal suite complete with unlimited beer and decadent desserts! It was my first basketball game ever, so I didn't have anything to compare it to; but I know that if/when I attend another one (which I hope to do), it won't be as fun as this was. Even though we lost, it was such an intense, exciting game with a close finish!
Confused? Understandable. I've never
really
cared about sports and I'm
not
athletic by any means, but -- surprise! -- I actually like and know the game of basketball. My mom signed me up as a youngster because I was so tall compared to my peers. However, after joining cheerleading -- then doing marching band and theatre and choir, while also taking dance classes,
and
trying tennis for a season -- I developed other talents and priorities. Basketball fell to the wayside, and it didn't pique my interest again until just recently.
My skills clearly lie in the arts, and I don't plan on doing anything more athletic in the future than stepping on an elliptical machine, but I'm glad to have rediscovered a long-lost hobby. Football, on the other hand? Even after playing my flute at all those games in high school, I
still
have no idea what it's about. Anyone wanna fill me in before tomorrow? No? Okay then. Back to fashion!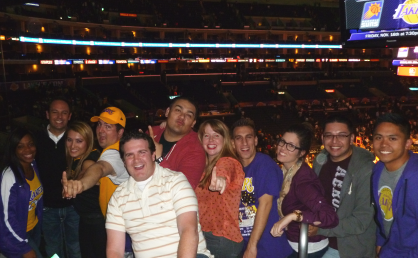 (Poirsha, Aaron, Katie, Kevin, Josh, Jonathan, Jennifer, Andrew B, me, Eric T, James)