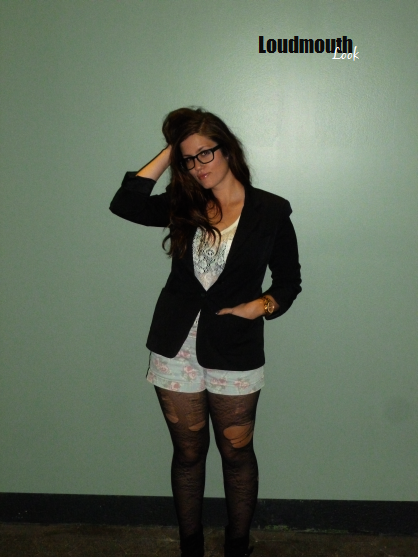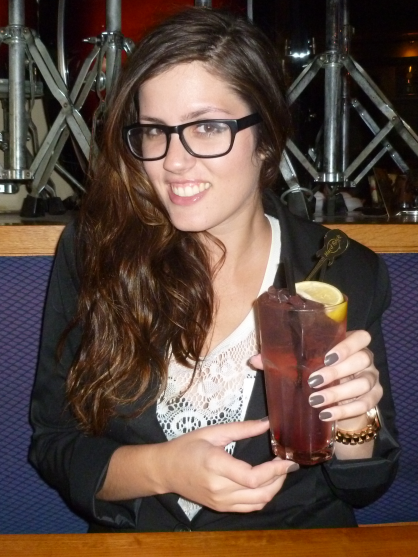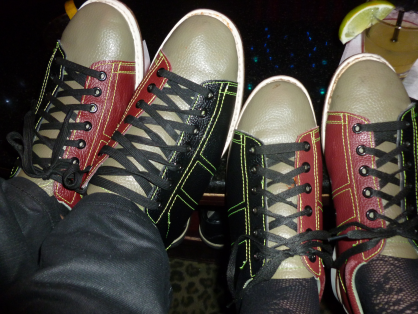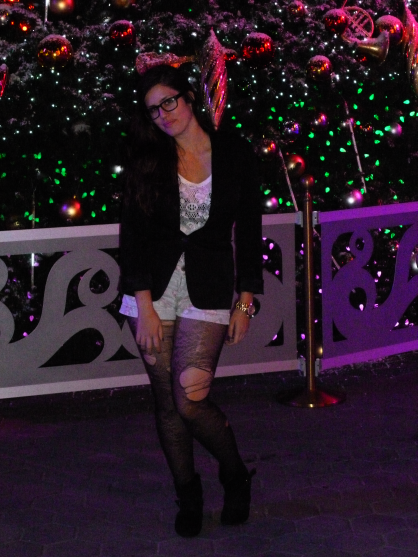 Outfit details: Boyfriend jacket - Bebe (that's a similar one, same store). Lace tank - Pink Zone. Floral shorts - Target. Watch - MK. Booties - Forever 21 (that's a similar pair, same store). Glasses - My usuals from Warby Parker. Nail polish - OPI "You Don't Know Jacques"



Well, I'm all moved in to my new place! I'll try to unpack in less than five months this time so I can post some cute photos for ya, but no promises. ;) I also have some
very
exciting news to share, but that'll have to wait. For now, here's what I did for Thanksgiving (finally)!
First, I want to openly admit that it's an awkward holiday for me. I pride myself on being an honest person, and this is something that's been on my heart for the past week, so I can't help but share my thoughts. From a realistic and historical standpoint, Thanksgiving celebrates the
massacre of several hundred Native Americans
by slaughtering
millions of turkeys
. I never really thought about that as a youngster because, well, who wants to dwell on death during such a happy season? Plus, I don't think anyone
really
explained these controversial aspects to me. At the same time, I'm glad we have a holiday in which we're meant to pause and express gratitude for all we have. In the hustle and bustle of our daily lives, it's easy to forget how blessed we truly are. I suppose I have a mixture of feelings about the whole thing, and it makes me slightly uncomfortable. Apologies.
Anyway, the photos above were taken on Thanksgiving Eve. I went out to
Universal CityWalk
, a
total
tourist attraction, for shrimp fajitas at
Hard Rock Cafe
and bowling at
Jillian's
! Back in Michigan, this was the
biggest bar night of the year
-- but perhaps this isn't true for LA. I didn't notice much of a difference in how large the crowds were. If anything, even
less
people were out, which was fine by me; it's nice to be able to hear yourself talk sometimes.
I had to work on the day of, which I also didn't mind. I don't have any family here, but I do see my co-workers as family. :) My boss was sure to take care of us -- he offered to buy Thanksgiving dinner! Of course, the only thing open within a two-mile radius was McDonald's.
Hilarity ensued.
Also, it was so slow that the boys taught me how to throw a football. I think we had about two customers within the last four hours that we were open, so we played many great rounds of catch. Fun stuff!!