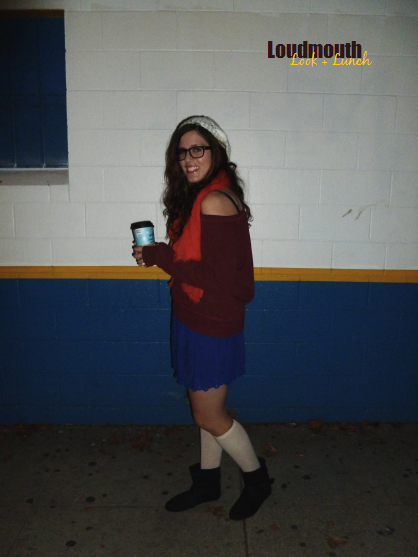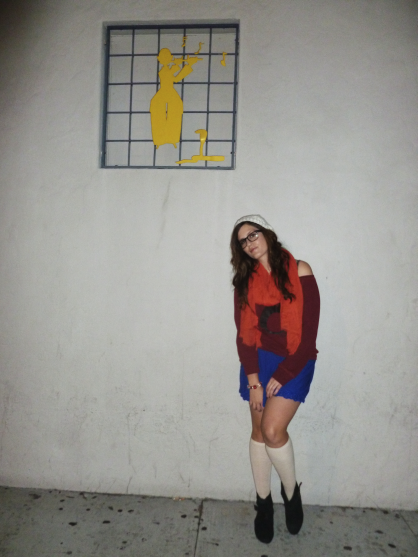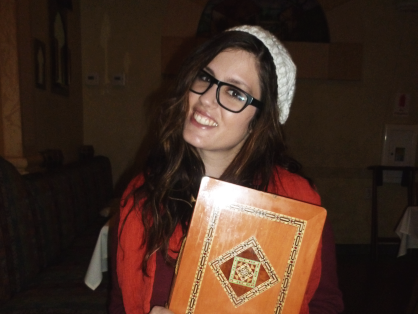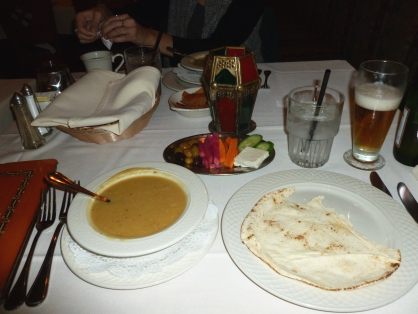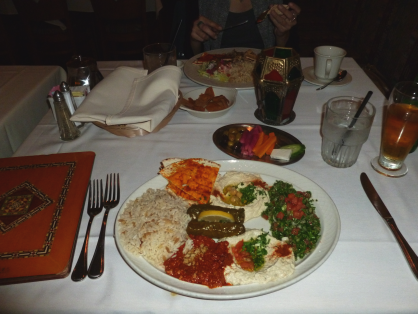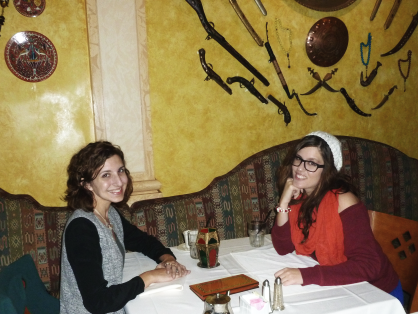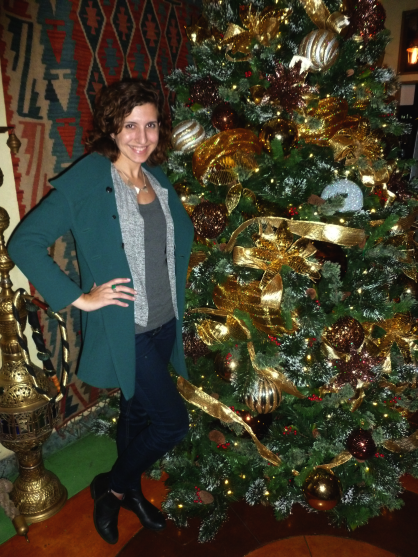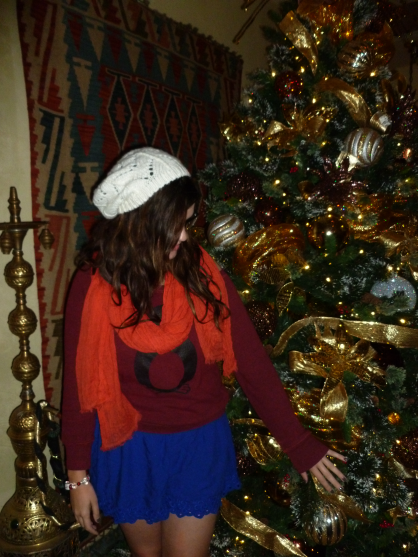 Outfit details: Scarf - AT. Hat - Don't remember, oops. Tacky holiday bracelet - Gift from my mom. Shorts - American Eagle. Socks - Target. Booties - Forever 21 (similar/cuter pair here). Penguin sweatshirt - Rainbow Swirlz. Glasses - My usuals from Warby Parker.



"Are you going to a costume party?" That's what my roommate, Sergio, asked on Friday night as I was walking out the door in this outfit. He swears he didn't mean it in a negative way -- I just don't think he's used to living with a blogger. Boy, is he in for a treat! ;) I absolutely
love
my new neighborhood, by the way. (If you're not interested in geography at all, feel free to skip this part...)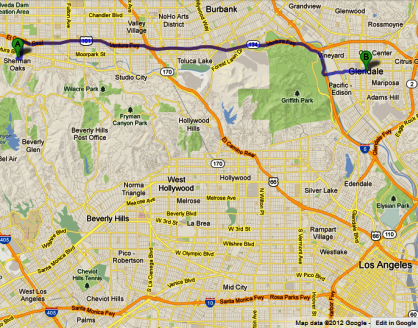 I moved out to California a little over three years ago now, and I'd always lived within the same two-mile radius, in either
Van Nuys
or
Sherman Oaks
. I'm now in
Glendale
, about 13 miles east. I'm still a
Valley
girl, it's just a different neighborhood. It's fascinating to me that
LA County
is 4,752 square miles -- and
my old county
in Michigan was 570. Boggles the mind! Anyway, Glendale is awesome. I'm within walking distance to multiple Starbucks, two gyms (new year's resolution?), and two malls (which include a massive Forever 21, Barnes & Noble, movie theatre, H&M). I wasn't planning on moving here, but it ended up working out -- and I'm super happy!
As for the outfit, it pretty much looks and
feels
like pajamas. I don't think there's anything less flattering than a big sweatshirt with loose shorts, but I tried to sex it up with the knee-highs. Either way, I felt extraordinarily comfortable for a dinner date with my good friend Celeste. I'd been looking for a good Lebanese restaurant out here, and I'd heard great things about
Carousel
, so I was stoked when she brought it up. We walked there (of course) and it was a beautifully crisp night. I drank my 7-11 coffee on the way. Pure class, right?
The food was delicious. I ordered the Vegetarian's Delight which was pretty much pita with various dips. Hummus is definitely on my list of favorite foods. I also got the lentil soup, which was scrumptious as well and the perfect temperature. I'm impatient and hate when I have to wait for my food to cool. (First world problems.) We also had some great banter with our server, Freddy, and the decor was awesome to boot. It was overall a wonderful experience, and I got to relive it throughout the weekend with my leftovers!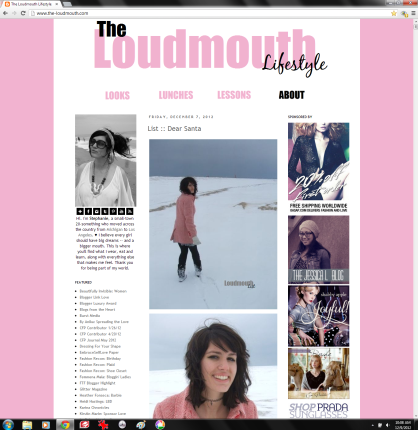 I can't end this post without mentioning the social network icons on my left sidebar. I purchased them from
this
beautiful shop, and I really think they make a difference in the look of my blog. I also fixed the 'grab buttons' on my lower right sidebar, thanks to
this
step-by-step post (and bothersome emails to
these
ladies
). My blog is starting to come together along with my life and I'm looking forward to settling into a routine. But what about you? How are you doing?