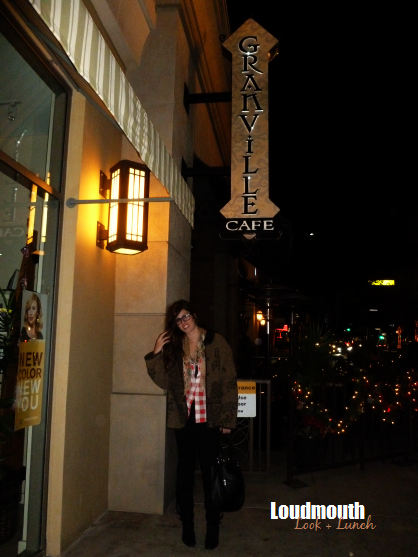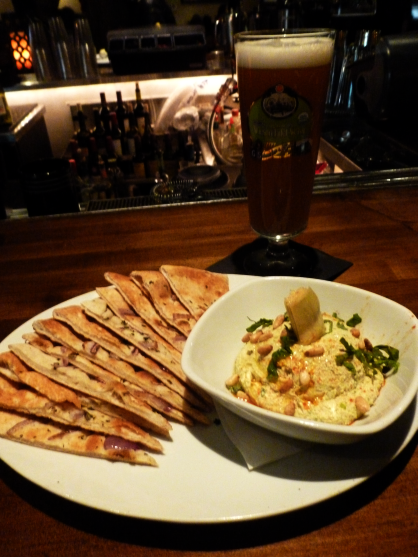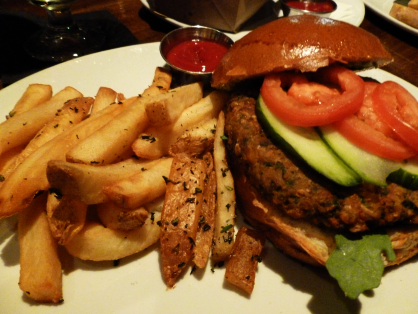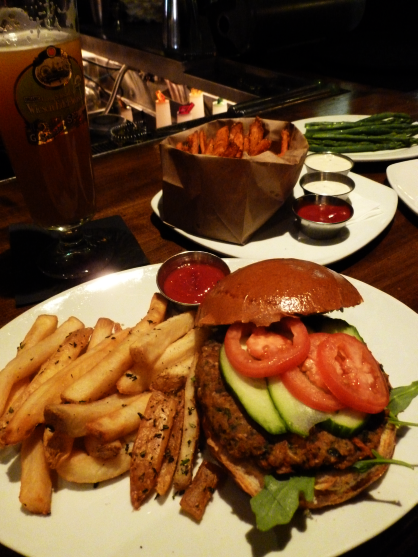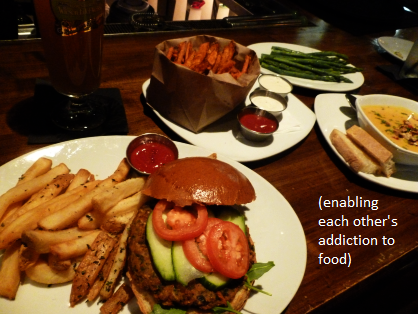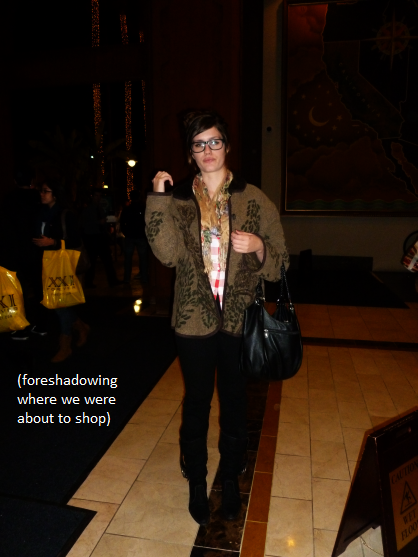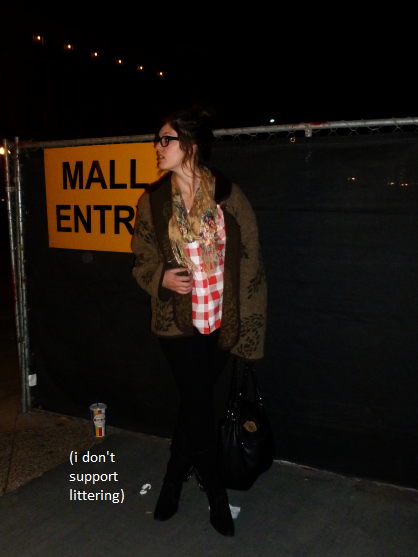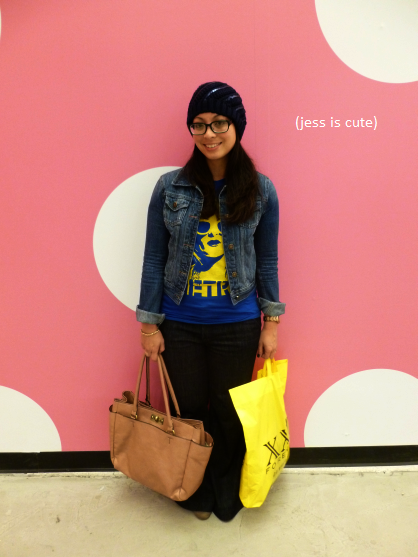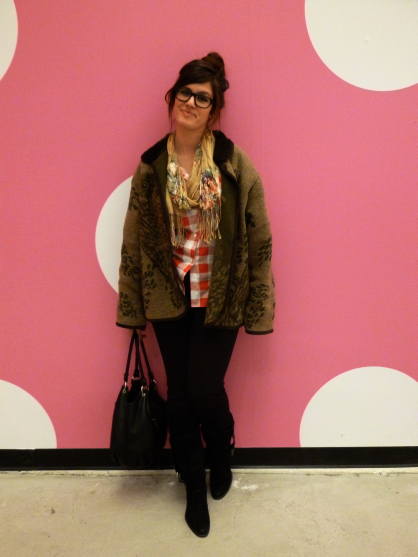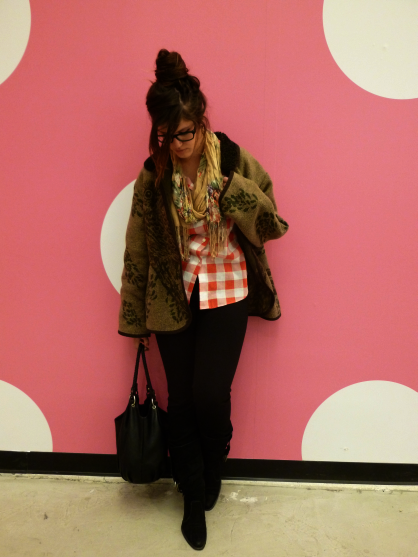 Outfit details: Shirt - Tea & Tulips. Sweater - Borrowed from my sister. Scarf - Windsor. Pants - AT. Boots - Payless. Bag - Salvo.



My holiday was spread over a couple weeks this year. And, I think it was more fun that way, though I didn't expect it to be! As you know, I went to Michigan for a weekend (see posts
one
,
two
,
three
) and then over the past four days I celebrated here in LA.
On Saturday (Christmas Eve Eve Eve) I went to
Laurel Tavern
with
Aimee
,
Shereen
,
Jen
, and a few other fabulous people that I've had the pleasure of working with. But this wasn't really a holiday thing -- we went out to celebrate the promotion of Aimee and I to assistant manager! Yes, this is actually in addition to the promotion I received last month. I'm still in shock. And I gotta admit, I squealed a little when I was handed keys to the branch. It's crazy that I'm now a BOSS.
So, that was amazing. :) Then on Sunday, after sleeping for half the day, I walked to
The Americana
with
Jessica
for food, shopping and catch-up time! I hadn't seen her since
Disneyland
over the summer, so I was really glad that we were able to hang while she was in town. She also got me the
sweetest
little surprise gift of nail polishes and lip gloss! We stuffed our faces at
Granville Cafe
, then picked up a few cute things at
Forever 21
. I'm hoping to get back down to San Diego and visit her within the next couple months, as long as I can budget my time and money accordingly. Jess has become such a good friend of mine; even though it may not seem like it to a casual observer of this blog, it's been hard to find good girls in LA. Thank you, Jess, for being so supportive of me -- in blogging and in life!
Christmas Eve, I worked for most of the day and then just relaxed at home until it was time for church at 11pm. Going to midnight mass was always tradition in my family, so I hope to continue that. I went to
Mosaic
, where I've attended before. I'm not a regular church goer, but maybe I'll make it a resolution for 2013. We'll see. ;) Anyway, it was really nice. The message totally resonated with me, and they had fake snow at the end of the service. Awesome.
I did absolutely nothing on Christmas Day, and that was honestly exactly what I
wanted
to do. I slept in super late (I know it seems like I do that a lot but I
swear
I normally don't sleep much so I fit it in whenever I have a day off), talked to my family on the phone (mom + dad + brother + sister + aunt), and creeped on everyone's presents via Instagram. I finally left the house at around 4pm to get pizza and coffee (taking the Starbucks drive-thru even though I'm .3 miles away), then worked on organizing my room a little (I'm still finding cool stuff in my boxes post-move, like those cute Paul Frank cards).
So, all in all, it was super low-key this year. I went back to work this morning feeling happy, blessed and relaxed. I'm so grateful for everything I have -- my family, my friends, my job, my apartment, my life. This city has tried to eat me alive, and I know it will again. But for now, I've learned to tame the beast that is LA. And that's the best present I could have asked for this year.