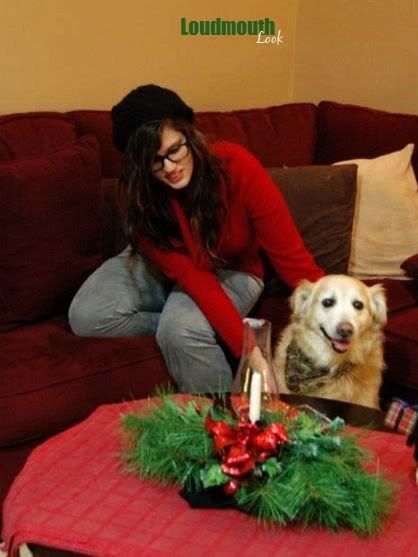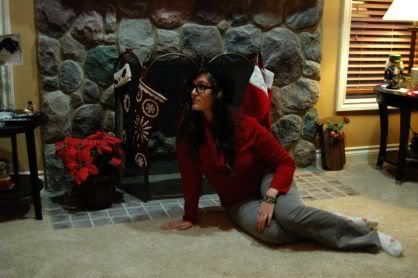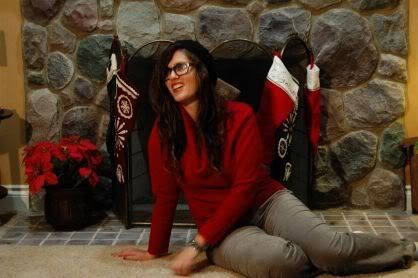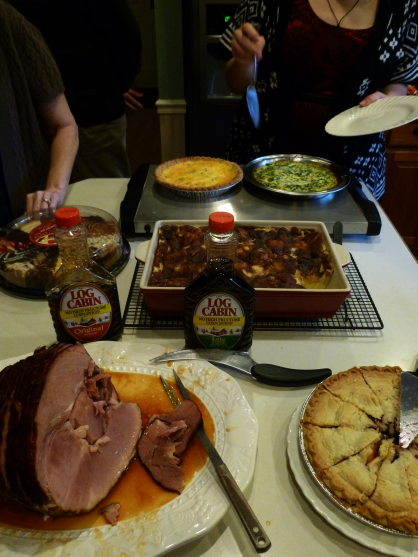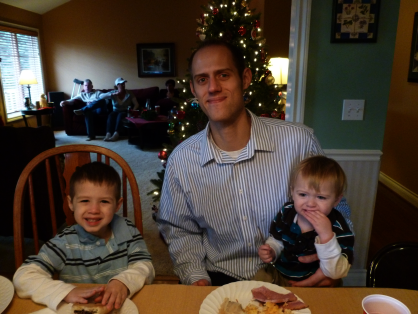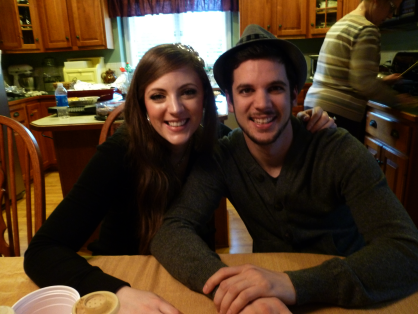 Outfit details: Sweater - Kohl's (gift from my mom). Hat, pants - AT. Bracelet - Payless (also a gift from my mom). Socks - Target.



Every Christmas, my parents host brunch at their home for my dad's side of the family. Only half of them live in Michigan, but he's the middle child of nine kids, so that's still a
lot
of people. My cousins have been getting married and having babies, so the crowd gets bigger and louder every year. It's really awesome and something I've missed the past few years while in LA.
During my recent Michigan trip, my mom decided to move up the brunch and have an early Christmas. This worked out for her as well because she is spending the actual holiday recuperating from surgery (don't worry, it was planned and she is recovering as expected). The food was amazing, and of course it was wonderful to see everyone. My mom is
such
a good hostess -- I keep telling her she needs to start a home decor and recipe blog! Wouldn't that be fun?
The party was on Sunday, my last day in town. I can't believe how fast the weekend flew -- it always does. Upon my return, I hopped right back into the swing of things. I'm trying to keep a work/life/blog balance, but it's hard when the lines are so blurred. Also, I have awesome news for you all, but I'm saving it for another post. Good things just keep happening, and I'm not sure why; perhaps it's to balance out the troubles and tragedies I was forced to face earlier this year. 2012 was definitely the most painful and beautiful year of my life thus far, and I can't wait to do a recap here on the blog!