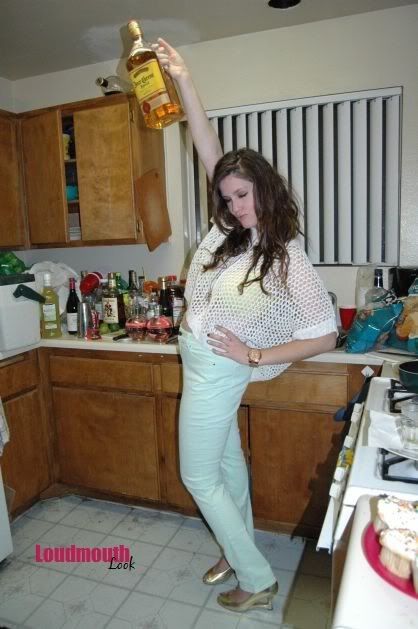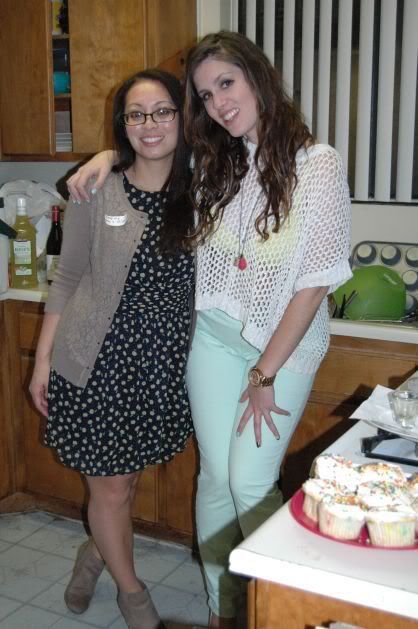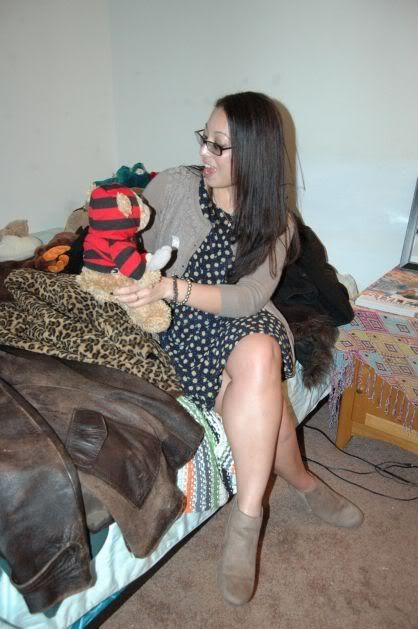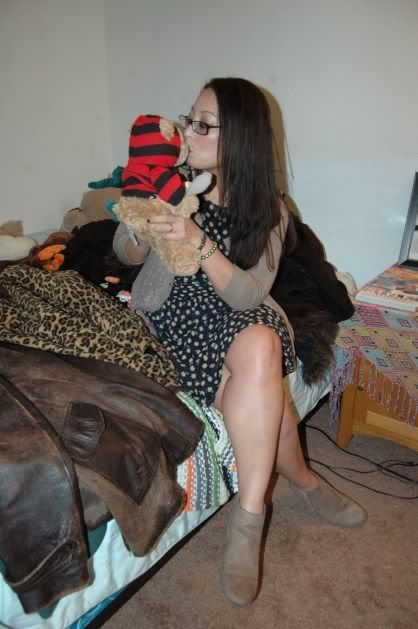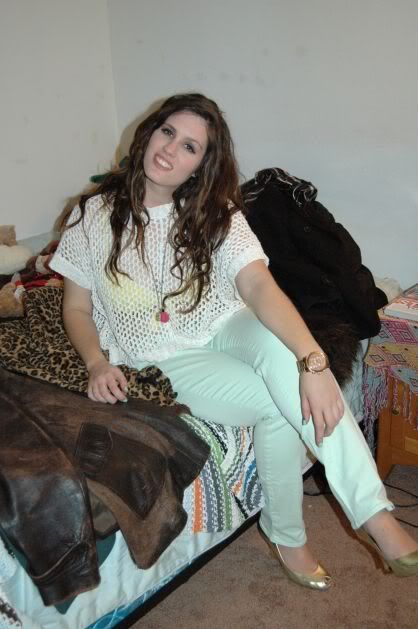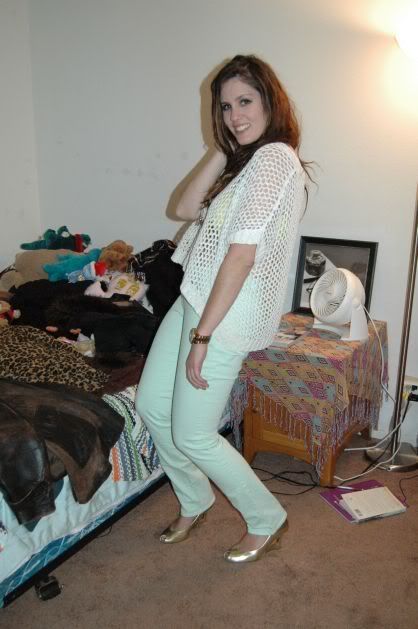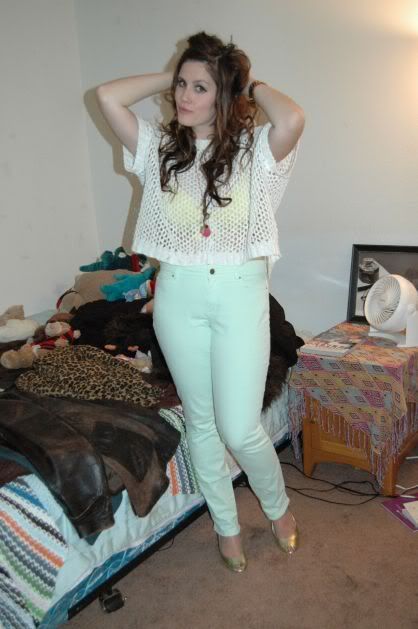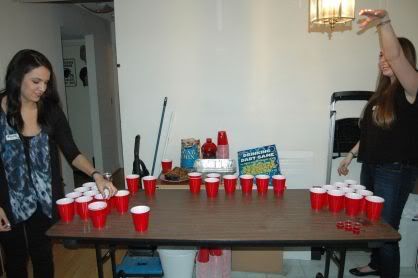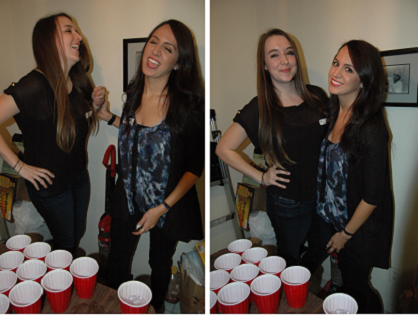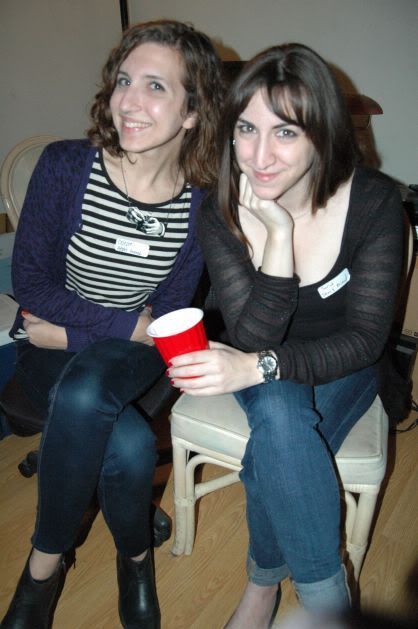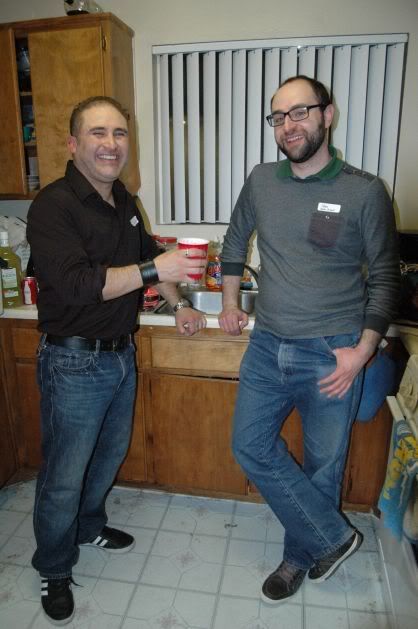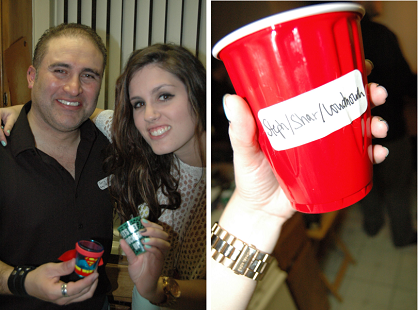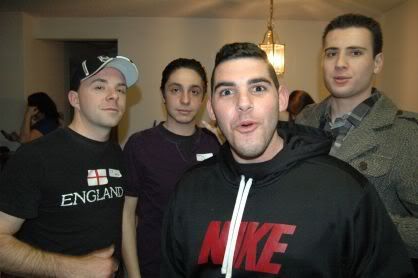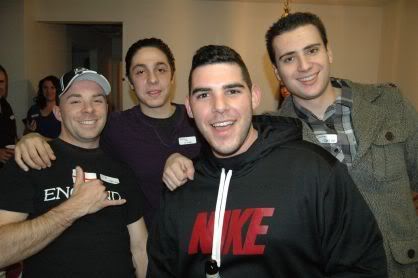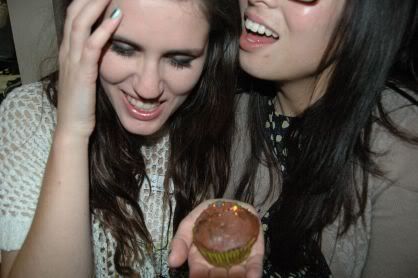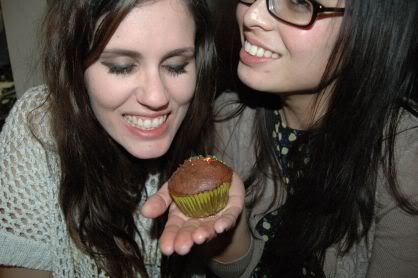 Outfit details: Necklace, sweater, jeans, heels - Ann Taylor. Swimsuit top - J Crew. Watch - Michael Kors. Nametags - The roomie's idea!



So, I have bad news and good news in regards to the shindig. I'll start with the bad so we can end this post on a high note, or you can just scroll down to the good. :) It's really not
that
bad though, promise!
THE BAD...
Sergio and I had two near-full handles of liquor stolen (my Jose Cuervo pictured above and his Captain Morgan). I know it's just alcohol and it can be replaced,
plus
we bought them at Costco for cheap, but -- and I hate when people say this,
but
-- it's the 'principle' of the thing. I just hate that we couldn't trust our own friends with our stuff. But hey, props to the person who managed to sneak them out, 'cause those things are
huge
. I'm just glad nothing valuable was stolen. I'd had a feeling I should hide my purse pre-party, which I thought was weird at the time, but I'm glad I did (though I'm pretty sure the thief was just looking for free booze and not money).
THE BAD, BUT KINDA GOOD...
The cops showed up. But, come on, that's pretty cool. Because then you
know
I co-hosted a badass party. And I mean, it was 3am, so -- understandable.
THE PLAN...
This was our first party, and despite the above mishaps, we don't want it to be our last. So we're going to come up with some house rules for the future (even going so far as to make people leave their bags at the door, kicking everyone out by a certain time, etc). We want our home to be fun but also
safe
and drama-free!
THE GOOD...
Overall, the night was
amazing!!!
Serg made
jello shots
and I made
cupcakes
. We stocked up on mixers and cleared out the kitchen for beer pong. At least 30 people showed up -- people of all ages, from all different areas of our lives. It was
so
awesome seeing people hang out that had heard about each other but never met before. There were no fights, no drugs, and no one got sick. Everyone seemed to have a great time and no one seemed to notice that I was wearing a swimsuit top to a non-pool party (phew). Plus, a few of us girls went to brunch in the morning and I discovered a new favorite
breakfast place
! ♥
THANK YOU...
I'm very thankful to
everyone
who came and celebrated with me, but I wanted to give special shout-outs to people who donated something to the party and/or my apartment:
Sam
and
Richelle
brought Fireball, Cean brought Skyy, JB brought Chambord, Celeste and
Adam
brought wine,
Jessica
brought hummus and wine, Mike gifted us a dart game and shot glasses,
Dina
got me cute house wares (a candle, a pretty glass jar, soap) and so did
Sarah
(a chalkboard mug, funny beer labels, napkins). I hope I'm not forgetting anyone, but either way just know that
I appreciate you!
It warms my heart to be reminded that I have so many wonderful people in my life.