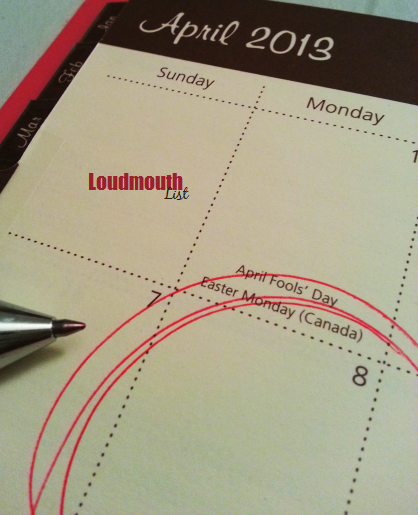 Hello friends, and happy Friday!
First off, thank you for the sweet compliments on the outfit photo in
my last post
. It's actually an oldie
from 2011
. Surprise!
Secondly, I know I've been posting a lot of lists lately, but that's just how it happened to work out. And I happen to love listing, so, deal.
Anywho, I'm turning 26 two months from today (weird) so I thought it'd be fun to look back at
the goals I made last year
. Here they are again, along with my progress. I hope to complete more before April 8.
1) Write a book.
I consider myself a pretty optimistic person, but I don't think think I'll be able to finish this one in time. However, I definitely think I could start it. I feel like I already have, in my head -- it's just scary to begin writing it down. Fellow writers, you understand.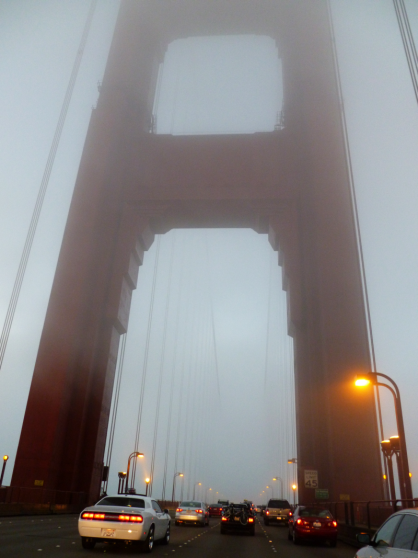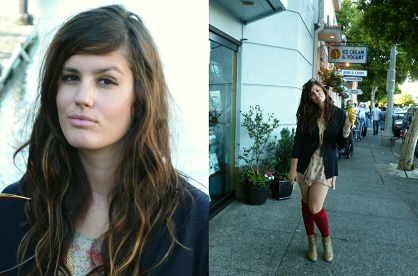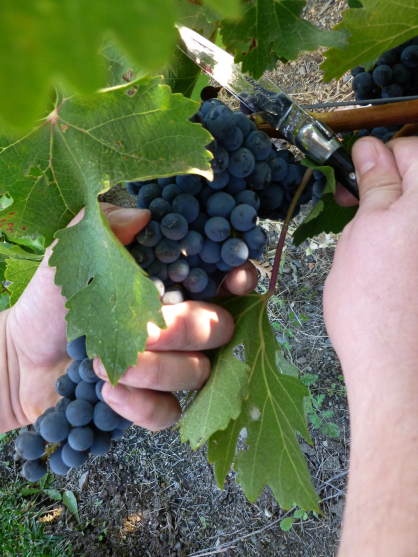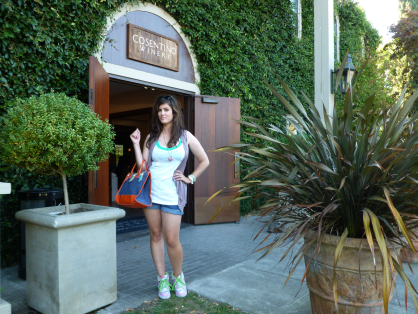 2) Road trip to Northern California.
Check! Last summer, I went to stay with
my sweet aunt in Vacaville
for a long weekend. We visited Napa Valley, Sausalito and San Francisco. I can't wait to go back!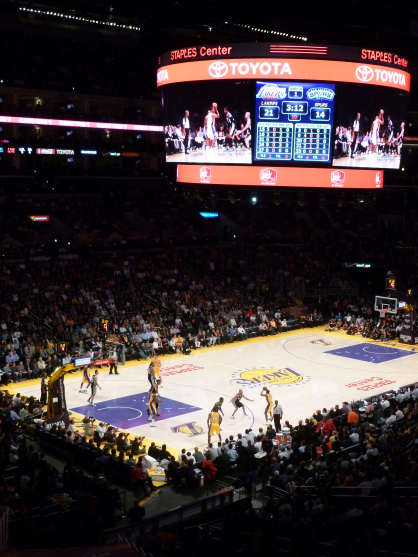 3) Donate to charity.
I donated to
United Way
, and as a token of appreciation, I was treated to
a Laker game in a suite
at the Staples center downtown! So cool.
4) Hit on a random guy at Target.
Every time I go there, I see at least three cute boys. It never fails. And I never have the courage to talk to them. Target is just a random place to strike up a conversation, you know? But there's one particular dude who works there
that I've been crushing on
. We usually share a little smile, and then I realize that he's probably laughing at the fact that I'm wearing sweatpants in public. Then I shuffle away with my basket of Lean Cuisines, and the moment is gone. Maybe next time...
5) Complete a scrapbook.
This hasn't happened either. Maybe I can make a mini one. I miss scrapbooking a lot, I just have so many other priorities. I need to purposely set aside time for it.
6) Fix my car.
I'm just going to say yes to this one, even though I still have about 15 different scrapes and dents on it. But the
inside
is fixed! And it's not making as much noise anymore.
7) Get promoted at work.
This happened! And I'm proud to say I love my job, as crazy busy as it can be sometimes.
8) Teach an e-course.
Haven't done this. Still want to.
9) Learn how to write a screenplay.
See above.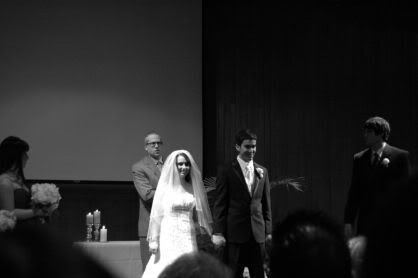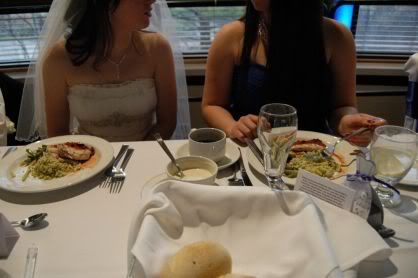 10) Get paid to take photos.
Yes! I took pictures at my friend's wedding
in December
. I didn't want to be paid for it, but I didn't have a choice. I still need to edit more, so that's on my next to-do list!
11) Start a webseries.
Haven't done this yet, sadly. But I
have
made some
silly videos
. I hope to create more in the future!
12) Go camping.
I don't know what I was thinking with this one. I'm not an outdoorsy person at all. I hate bugs and getting dirty.
13) Do #12 at Coachella.
This is an exception.
14) Give up something for Lent.
It starts next Wednesday, and I still plan on participating this year. I think it's a good exercise in self-control, and it allows me to focus on things more important than my vices. In the past I've given up alcohol, chocolate, and soda to name a few. I tried to give up email in the 8th grade, but that didn't last.
15) Re-join the gym.
I did this after the new year and I'm so glad!
16) Get my first tattoo.
Chris
and I are waiting to do this together when I visit him in Texas. :) Now I just need to decide what I want -- I have five different ideas!
17) Buy a record player.
I still want one, but again -- priorities.
18) Bake cupcakes from scratch (successfully this time).
I can definitely do this before my birthday. Perhaps even
for
my birthday.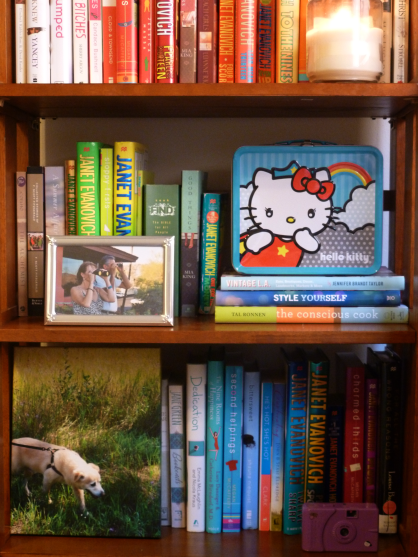 19) Read at least one whole book per month.
Consider this done. I haven't read 10 books, but I've definitely been reading more than I have the past few years, and that in itself is an accomplishment!
20) Find a movie I love almost as much as 500 Days.
Nope. Didn't happen. Though, I do have
many favorites
.
21) Clean out my closet for the 100th time.
I've definitely done this 101 times by now.
22) Begin living without roommates.
Nope, this won't happen for awhile still. And I'm 100% okay with that. I'm really grateful for my roomie Sergio. I always find the most wonderful, brotherly men.
23) Make a calendar for 2013.
This obviously didn't happen, but oh well -- there's always next year!
24) Start experimenting with toy cameras.
Sadly, this hasn't happened yet either. I own one toy camera (see bookshelf above), and I haven't even used it yet. Yikes! I'm a loser.
25) Design a Loudmouth t-shirt.
After seeing
Mattie's tee
, I'm even more inspired to get this one accomplished. It would be
so
much fun, don't you think?