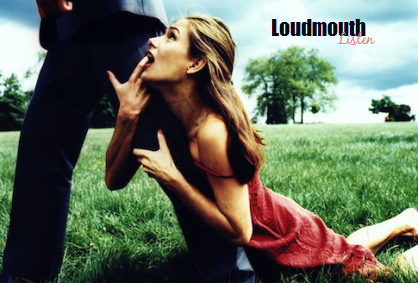 In honor of Valentine's Day, here's a post about love. Well, sorta. I gotta admit, this subject has been on my mind for quite some time, but I've been nervous about posting it. It's pretty opinionated, but I feel like it's an important thing to discuss. I'm not even really sure how to explain myself properly when it comes to the matter, so I'm just going to type what comes to mind.
Ready or not...
The first time I heard this song on the radio, it made me a little angry. And then it just made me sad. It's sad that our society teaches us that women need a man in order to be happy. "Let me love you, and I will love you until you learn to love yourself." That's seriously disturbing.
Everyone always told me the opposite -- that you can't truly love someone else until you love yourself.
It's not the other way around. And based on my own experiences, I've learned this to be true. Anyone who goes into a relationship with low self-worth is going to be
way
too dependent on the other person, and they will only be disappointed time and again because that person won't always be there for them. Everyone makes mistakes and hurts each other once in awhile, and when those hard times come you need to know how to take care of yourself through it all.
But the thing is, men are just as reliant on women. "If you let me, here's what I'll do -- I'll take care of you." This society has become so co-dependent it's unhealthy.
A relationship is a team effort that should be made up of two adults, not two children parenting each other.
I'm not saying that people shouldn't comfort each other, but there should still be a level of independence. We should be able to take care of ourselves, for the most part. For example, if you're a woman nursing a broken heart, the last thing you should do is turn to another man for comfort. Again, I know this based on experience. I used to be the friend who always had a boyfriend. I went from guy to guy, and I lost myself in my relationships. When I became single, I didn't know what to do with myself. It took a long time for me to feel happy and secure and beautiful again, but now I feel these things more than I ever did while in a relationship.
"You're insecure, don't know what for... You don't know you're beautiful, that's what makes you beautiful." Yes, my friends, this is what today's music is teaching teenage girls: Be insecure about yourself, and boys will find you attractive. Because, contrary to popular belief, men don't like confidence. Then again, these kids aren't men, so maybe they'll change one day. But being insecure never got
me
a boyfriend in high school, so, the whole thing is just really confusing.
Maybe we should just all love ourselves, take care of ourselves, and have fun with each other instead of using each other to boost our self-esteem?
That sounds more healthy to me.
Wait, what's this? Back in 2009, Ne-Yo recorded a song about a woman who didn't need him. "She walk like a boss, talk like a boss... She got her own thing, that's why I love her." Did he get sick of trying to keep up with Miss Independent? I'm not sure, but I like this song a lot better. (And the video is cute. So many cameos.) From what I understand, this is moreso the type of woman a man would like to marry.
She already knows she's pretty and smart; she doesn't need someone else to assure her that these things are true.
Drake, on a similar note, also has a song about a woman who takes care of herself -- a resilient, hard-working college graduate who stays celibate and goes to the gym for her own benefit. "I like a woman with a future and a past... Couple things due, but you always get it done... I know things get hard, but girl you got it... Wondering what's on your mind, it must be hard to be that fine... I'm so proud of you."
I love singing this song to myself, about myself.
I know it sounds corny, but you should try it -- in the car, of course, so no one can hear you. ;)
Unfortunately, One Direction still doesn't get it. "You've never loved your stomach or your thighs... But I'll love them endlessly... You still have to squeeze into your jeans, but you're perfect to me... You'll never love yourself half as much as I love you." Okay, first off, girlfriend needs to get a new pair of jeans. Size is just a number, and no one should try to wear pants that don't fit just because they think they should. Secondly, I happen to be 100% confident in my body. Yes, I know it's hard to believe, but I
do
love my stomach and my thighs, not to mention my tits and ass. And I think every woman should. I mean, every woman should love
their
bodies, not mine. Obviously.
*Image
source
.
**Post title inspired by the book
Why Men Marry Bitches
.