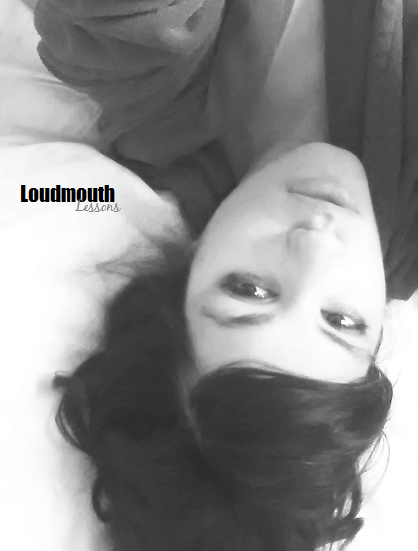 I've been thinking about quitting blogging, well, pretty much since I started blogging. I know, I know. Super weird, right?
The thing is, I'm an all-or-nothing person. And when I feel like I can't give something one hundred percent, than I believe it's best not to do it at all. That's how I am when it comes to my relationships, my career paths, and every other area of my life. It's unfortunate that I've never really had the time or energy to give this blog my entire heart and soul; I kinda just squeeze it in whenever and wherever I can, and it ends up on the back burner. But I don't feel like giving a half-ass effort is fair to anyone, especially myself, so what I'm trying to say is that maybe it's time to call it quits.
At least for a little while.
I was discussing this via e-mail with
Fenn
a few months ago, and she said something about bloggers that totally made sense: "I know, from my own writing experience, that heavy cloud over your head that is the Next Blog Post. So even if they are out there, doing something, I am sure they are thinking about whatever they have to do next for a blog post. They must have some days when they just want to run to the store in sweats and not have to worry about getting all cuted up and going somewhere to take good photos. I just think that being a blogger, especially one who makes a living at it. Must kind of suck. Digging for content, SEO, whatever...it can be really time consuming, and instead of the internet being a source of entertainment (which is really what it is), it becomes a big office that never ends."
Sometimes, I just want to mindlessly click through the internet without intentionally working on something having to do with my blog. And sometimes, I want to hang out with my friends without having to get a picture of my outfit or what we're eating. But other times, blogging is really fun and rewarding, and I want to take pictures of everything and everyone and post it all for the world to see. It's just hard to find a balance. I've
talked about this before
, and I don't think I've ever been able to figure it out, and I don't know if I ever will or if I even want to anymore. I don't know if I want to keep struggling with it, when I already have so much going on. I don't think that I should keep doing something that adds even more stress to my days.
As with any relationship, I'm trying to decide if the one between my blog and I is worth it. Do the pros outweigh the cons? Am I getting as much out of it as I'm putting in? Does it add or take away from the quality of my life? And, the scariest questions -- is it emotionally abusive? Is it an unhealthy addiction? Is it making me feel bad about myself?
Something happened earlier today that was the final push I needed to really step back from this blog, re-think my motives, and figure out what's best for me. It gave me answers to many of the questions above, as hard as they were to admit. Here's what happened a few hours before I began writing this post.
Our story starts at work. No, wait, it starts a few months ago. I had been wanting to include the above quote from Fenn within a post entitled "On blogging as a hobby, and why that's okay." I had saved her entire email in a scheduled post that I was going to work on in the future. Unbeknownst to me, that post got published earlier today while I was at work. I only know this because I had a spare moment to check my email, and I was shocked to find multiple, hateful messages calling me a horrible, mean-spirited person. I was completely shocked and confused. They were referring to a new blog post, but to my knowledge, my most recent post was
this one about San Diego
.
I headed over to my blog. My heart sank, my face flushed, and I immediately began to panic. The entire post was made up of that email from Fenn. And amongst the above quote, she also wrote some not-so-nice things about
Delightfully Tacky
. Everyone who had seen the post had thought it was something I had written and intentionally published.
I immediately deleted the post and emails and hoped that not many people had seen it. But then I received a comment on another post that was along the lines of, "Why did you delete that post from earlier, and why did you write it in the first place?" I knew I needed to provide an explanation. I drove home in the rain, my mind a mess, unsure of how to begin. And I'm still not sure if I began this right.
I don't know if I'm ending it right, either.
All I know is that I feel sad. And stupid. And so, so sorry.
Fenn has given me permission to provide her email address if anyone would like to discuss things with her: fennablue AT gmail DOT com