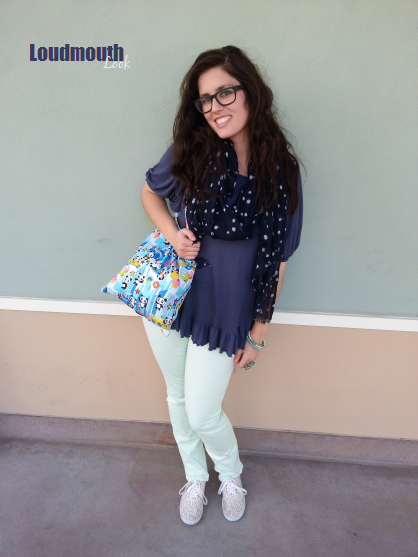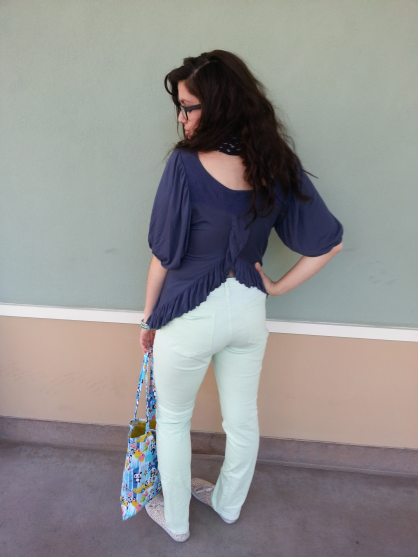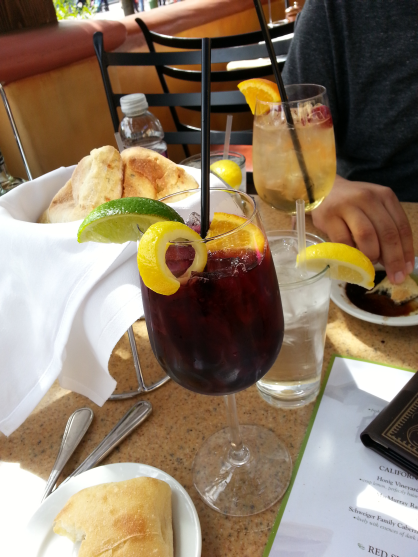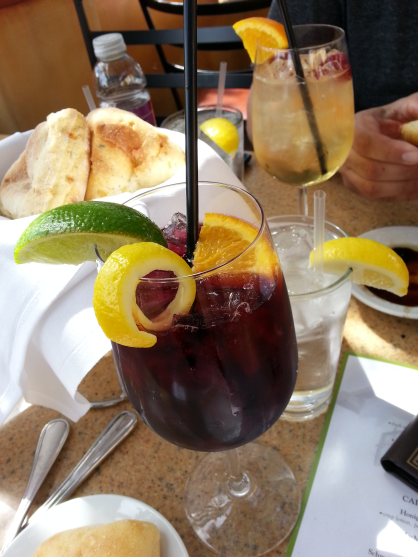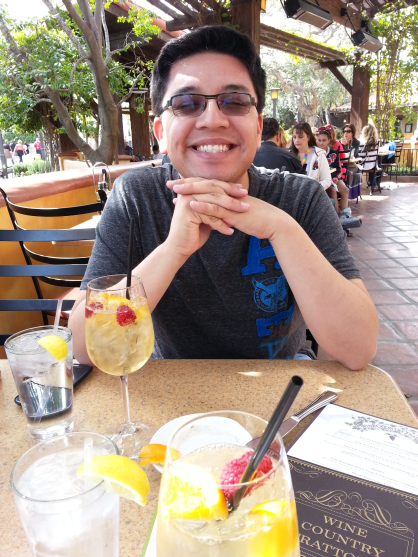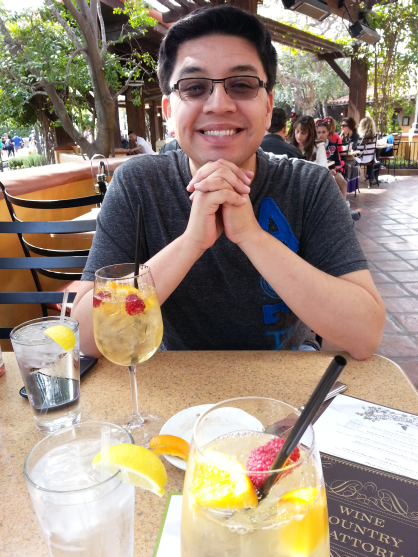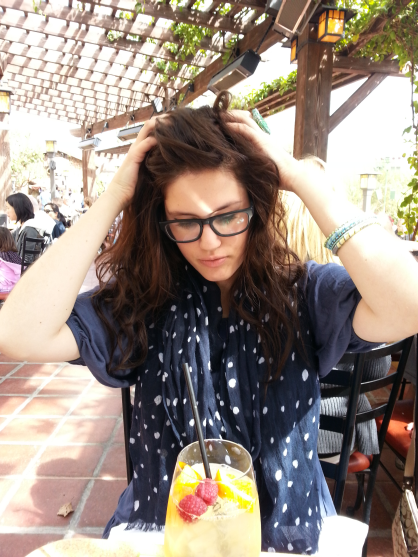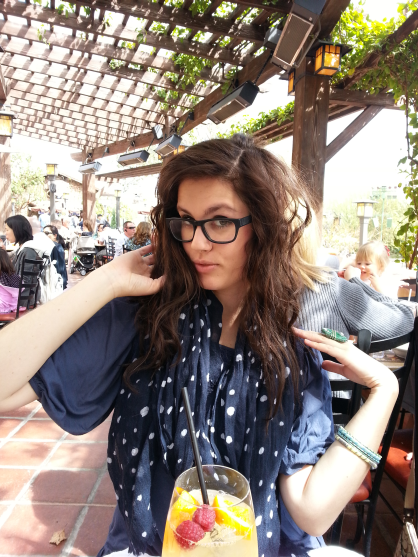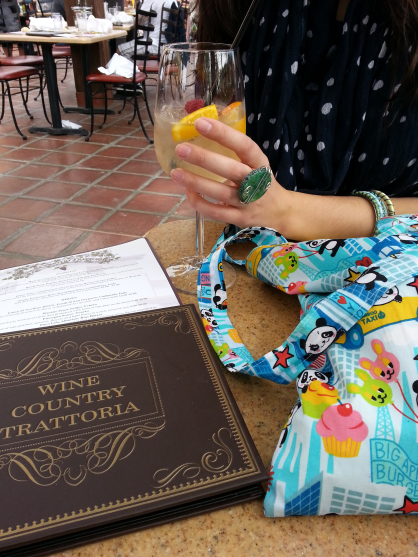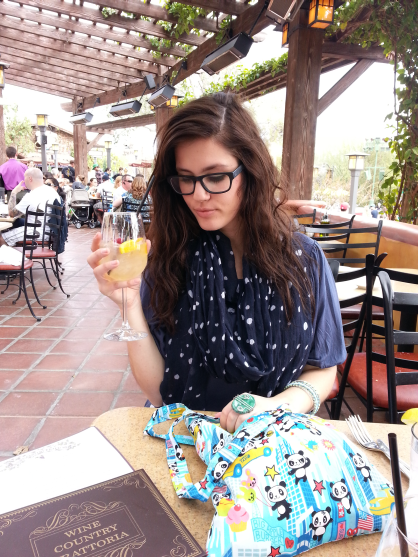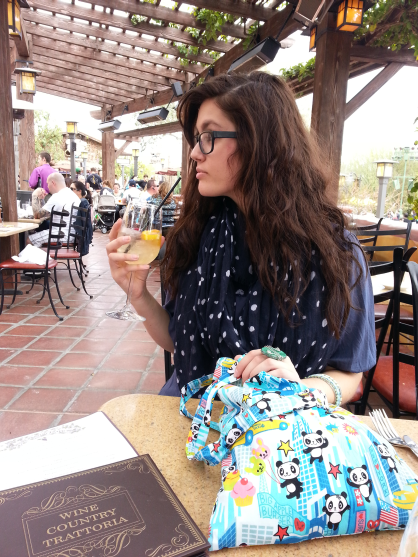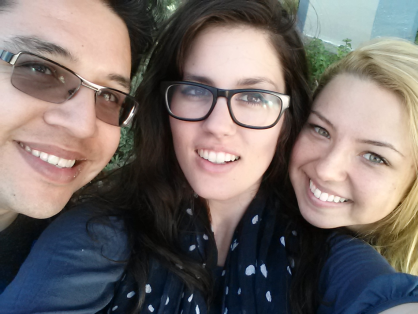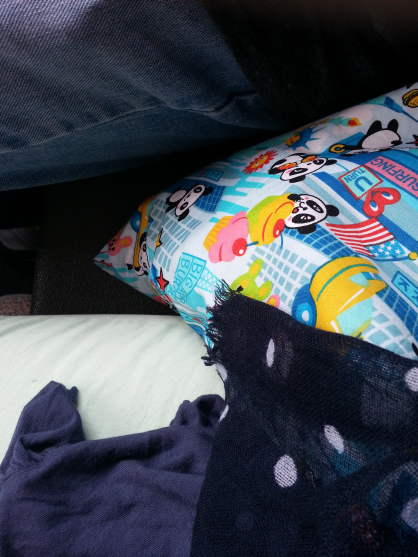 Outfit details: Scarf, pants - Ann Taylor. Top - Buffalo Exchange. Shoes - Target. Bangles - R.J. Graziano. Ring - Flashbacks in San Diego. Tote - c/o My Geeky Boyfriend. Glasses - Warby Parker.



I wore this a week ago to my first
Disneyland
trip of the year, with my sweet friends
Eric
and
Aimee
. We all have annual passes and have been there many times before, so we decided a laid-back day was in order. We met up for sangria at the winery in
California's Adventure
, and then went on just a few of our favorite rides: Haunted Mansion, Indiana Jones, California Screamin' and Pirates of the Caribbean.
I love that this shirt is all innocent in the front and then booty-flaunting in the back. I'm also still obsessed with colored jeans, if you couldn't tell. As for the bag, my friend
Sarah
made it for me
last year
, and it's totally adorable. It was also the perfect size to hold everything I needed for the day, minus my DSLR. I purposely left it at home, and all of these photos were taken with my phone. Gotta love modern technology. :)
So, you're probably wondering why I'm back so soon. I'm only here to announce that this is my last post for March and possibly forever. I'm going to spend the next few weeks focusing on my mental and physical health, strengthening my friendships and relationships, and concentrating on my personal and career goals (including
25 before 26
,
40 Days of Fitness
, and
#365photos
). I will still be available on
Twitter
and
Instagram
, and I will still be commenting on other blogs. I just need some time to figure things out. You can read more on my feelings about blogging
here
,
here
and
here
, and Fenn's take
here
.
Thank you for the encouraging comments and emails over the past couple days. I love you all very much.