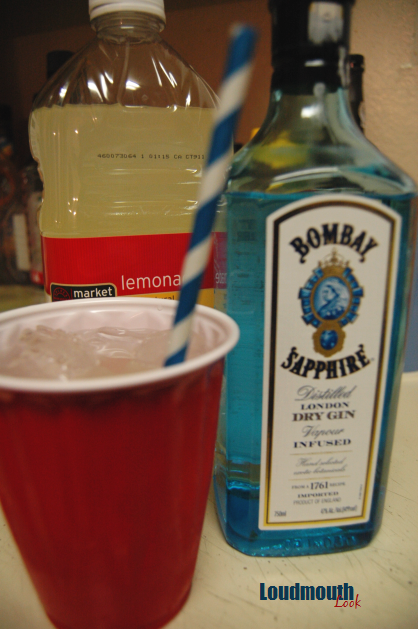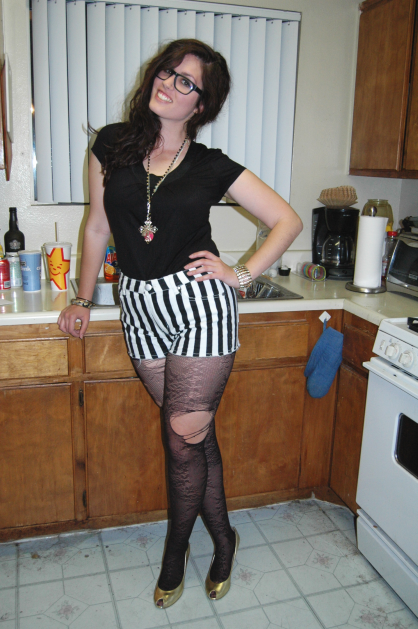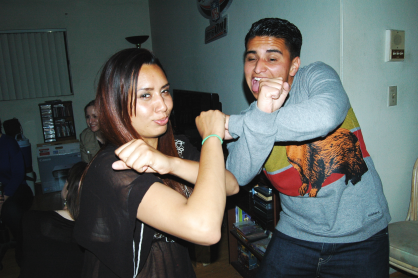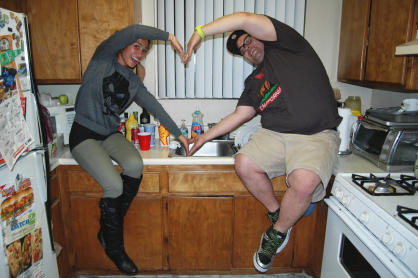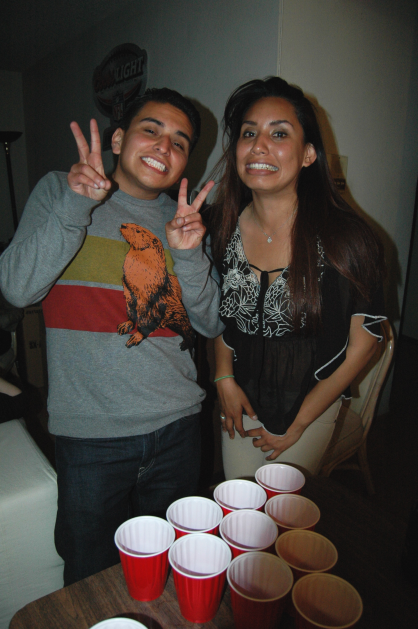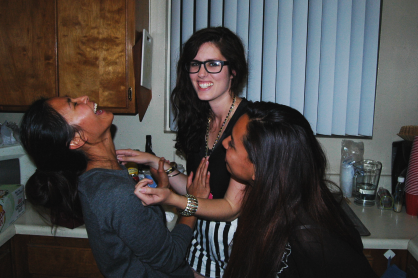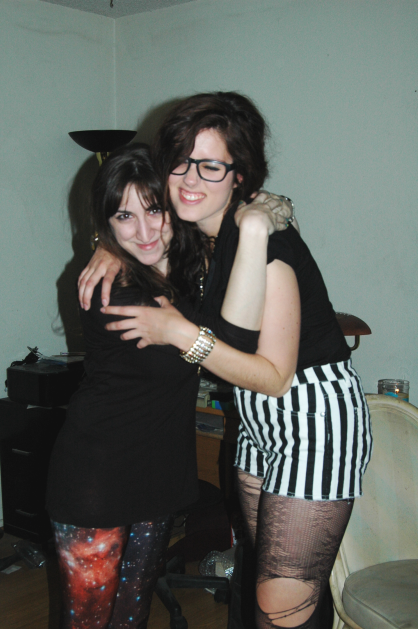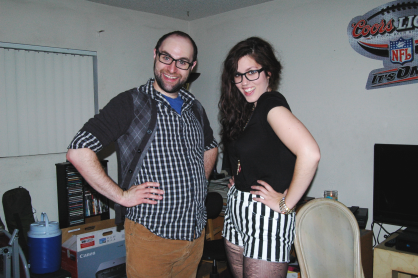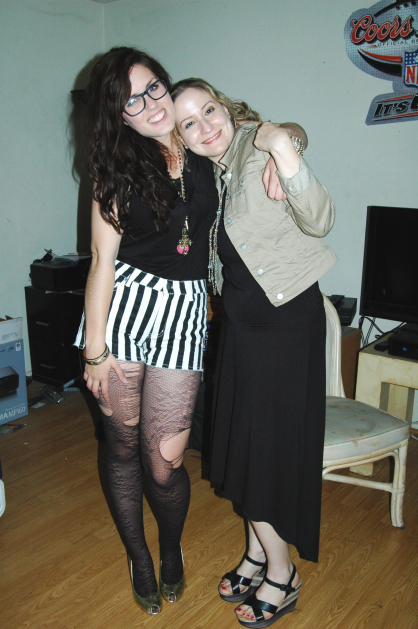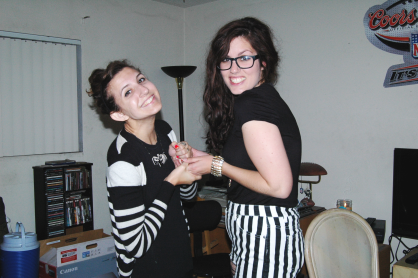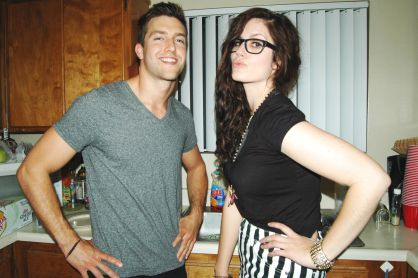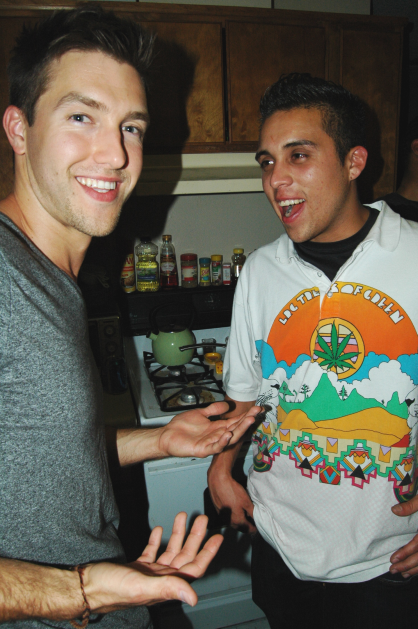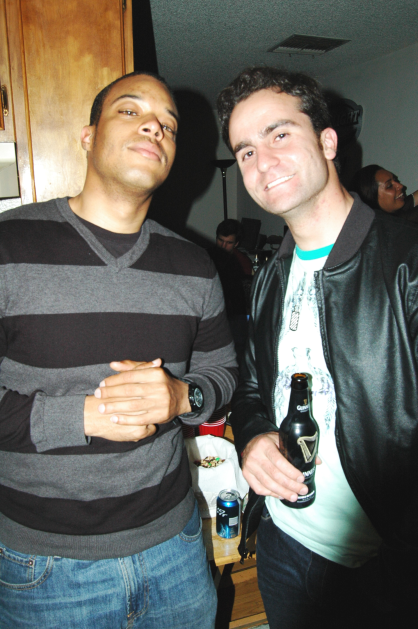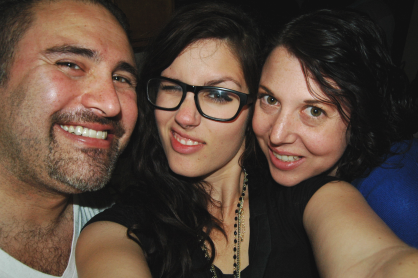 Outfit details: Top, tights, pumps, bracelet, pink necklace - Ann Taylor. Arrow necklace, cross necklace, shorts - Forever 21. Bangles - InPink. Straws - Francesca's Collections. Glasses - Warby Parker.



Hello loves! So, here's what I wore for my house party last Friday. I was overwhelmed by the outpouring of love I received from all of the wonderful people who attended. And, getting sweet tweets/texts/calls from faraway friends who couldn't be there was the icing on my birthday cake. :)
As usual, I forgot
my camera
existed halfway through the night, but I tried to snap as many photos as possible before the gin + lemonade hit me. Once
again
, my roomie Sergio made Jello shots and I provided plenty of snacks along with a 30-pack of cheap beer. However, my guests generously arrived with a slew of gifts and drinks, so we were totally set for the night and beyond!
The gang came in groups and shifts, 5-10 people at a time, coming in and out every couple hours. It was a mix of co-workers and non-work friends, along with former roommates and brand new buddies. The night was absolutely perfect: everyone got along well, no one got sick, the cops didn't get called and nothing was stolen. The night ended with me falling asleep on my man's shoulder in the living room at 2am with a handful of friends still around. I suppose that shows how comfortable I am with them and how much fun I had.
The next day, the boyf + I met up with
Jessica
, Celeste +
Adam
at
Foxy's
for a late brunch. I got the same omelet that I ordered
last time
(creature of habit) and we had a wonderful time bonding. I'm so, so happy that Brandon gets along with my friends. He's just so amazing in every way. Okay, sorry, I'm going to try not to gush too much! So anyway, Celeste + Adam left and Jess, Brandon + I went to go shopping at the
Americana
and see
Jurassic Park
3D! Awesome!! It was actually my first time seeing it all the way through. I know, I have a lot of 90s pop culture to catch up on. I was a sheltered child, but my parents were just trying to protect me. I mean, let's be real here, those dinosaurs are pretty fucking scary.
That's about it for now. I have a couple more outfit posts planned, a desk makeover to share and a bunch of food photos too! So stay tuned, this little blog ain't going away. It's just going to change a little. Or maybe a lot. I don't know, I'm just going with the flow. Life is awesome and I couldn't be happier. ♥