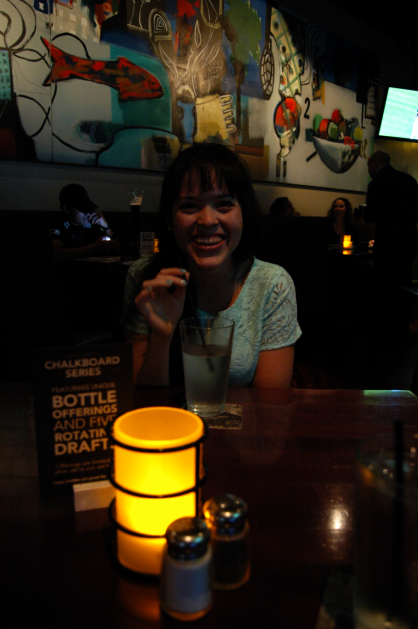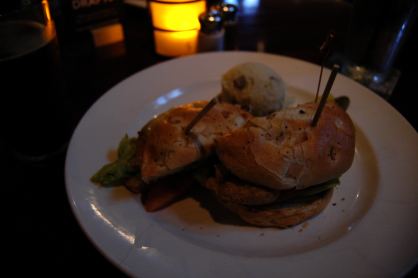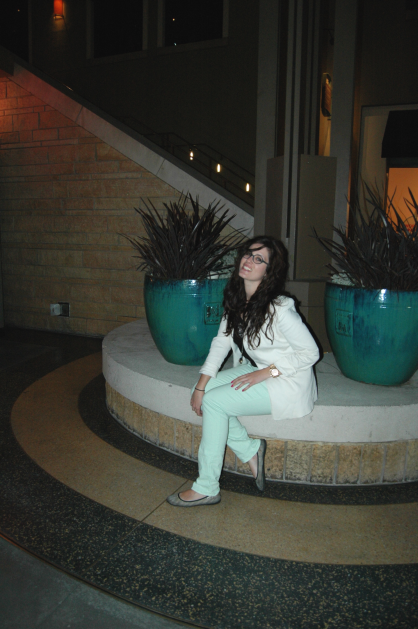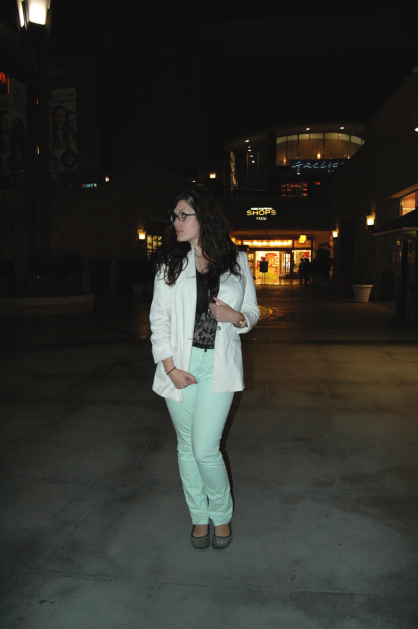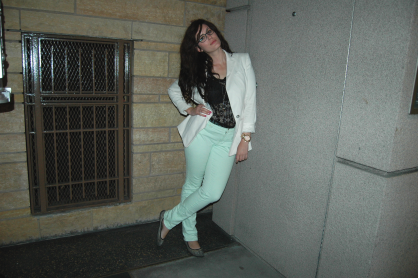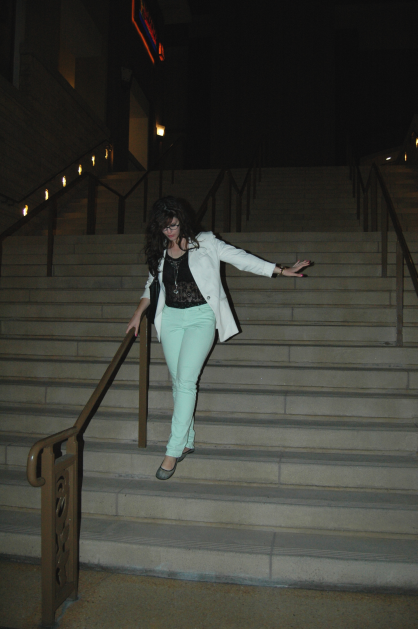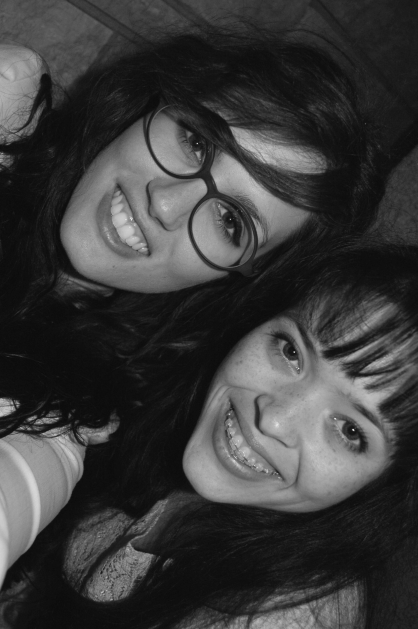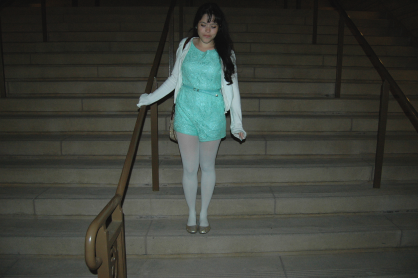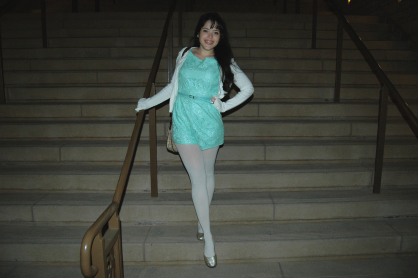 Outfit details: Jacket, jeans - Ann Taylor. Lace top - Pink Zone. Bra - Victoria's Secret. Necklace - Forever 21 (similar). Nails - Nail Garden. Watch - Michael Kors. Shoes - Payless. Glasses - c/o Firmoo.



I recently had the pleasure of meeting up with my adorable friend
Sandi
of
Pushing Polish
. I'm happy we chose
Yard House
for our dinner date, especially since I'd forgotten that they offer lots of vegetarian items! I chose a delicious
Gardein
sandwich with mashed potatoes. Though parking is atrocious in Pasadena, the food and company were worth it.
After our meal, we couldn't help but take pictures all over the shopping center, somehow managing to hide from the crowds. I wore a see-through top to offset the nerdiness of my new
specs
from
Firmoo
. I chose this Harry Potter-esque pair because I wanted to try something completely different; I
always
opt for square or rectangular frames.
To be honest, these felt a little weird at first. But by the end of the night, they really grew on me and I can't wait to incorporate them into another outfit! Firmoo was really easy to work with, which is always nice considering the
shady
shit I've experienced when receiving complimentary items in the past (though my hairdryer has since been replaced). At any rate, I'm perfectly pleased with these, and you can get your own free pair by clicking
here
!
On another note, May is just around the corner and I couldn't be more excited. I have a weekend in Santa Barbara coming up and another Disney trip planned. Plus,
Malorie
(whom I've known nearly 20 years now) is coming to visit from Michigan (for the very first time). Hooray!