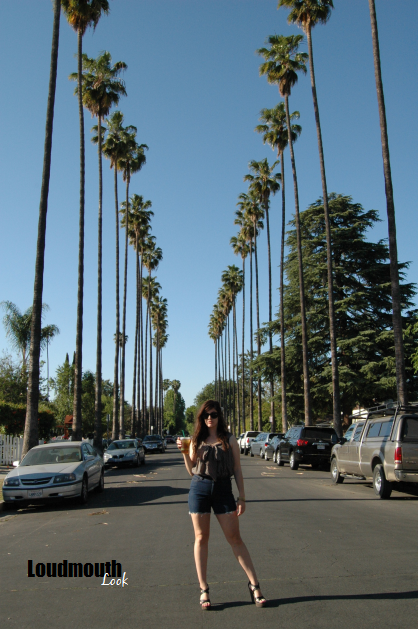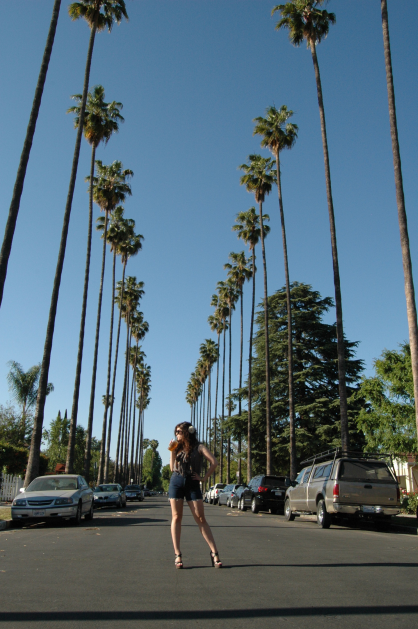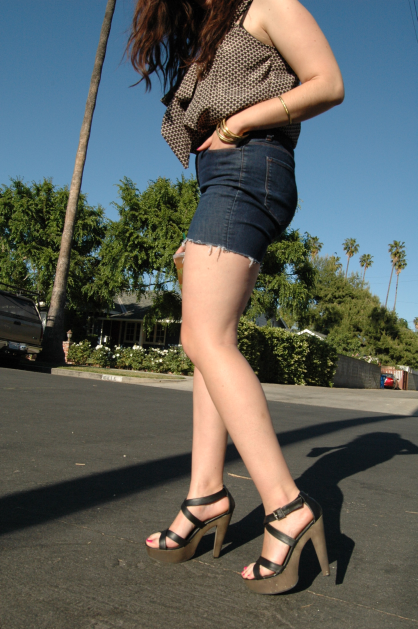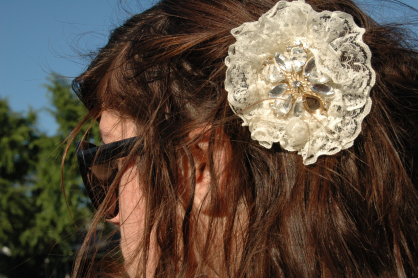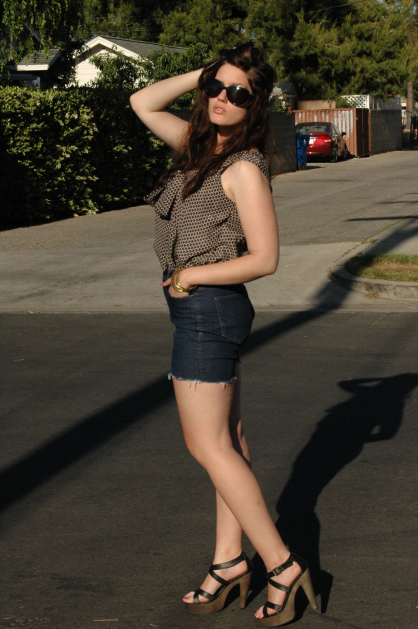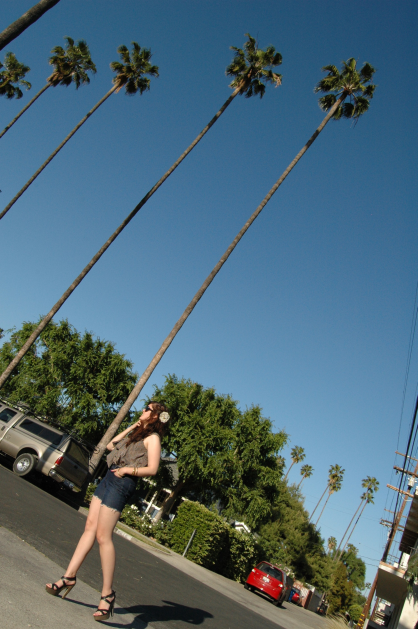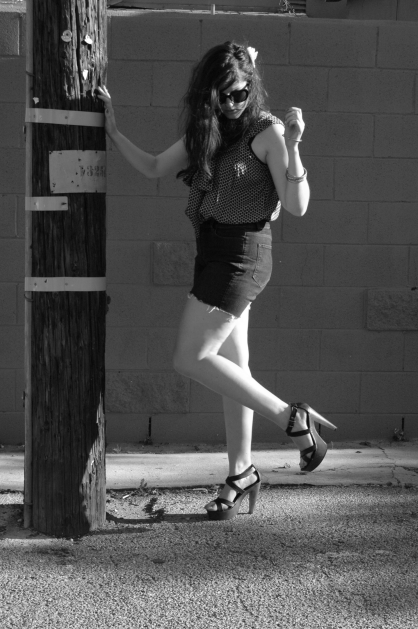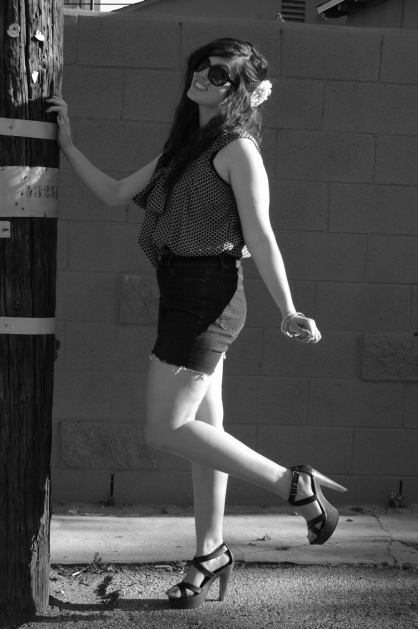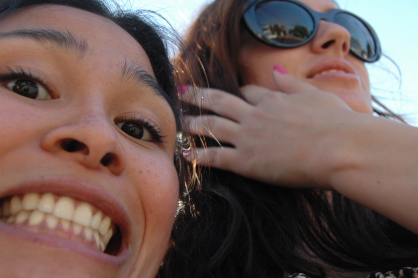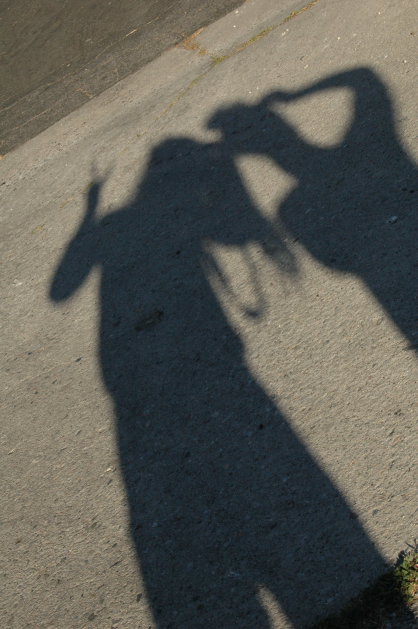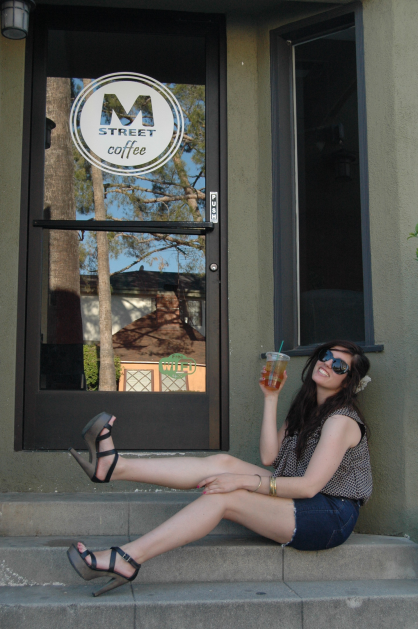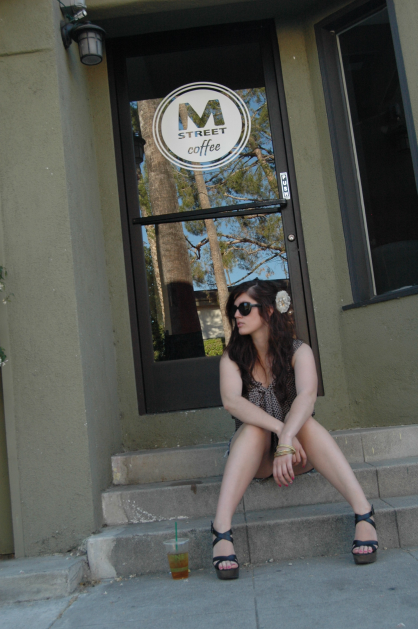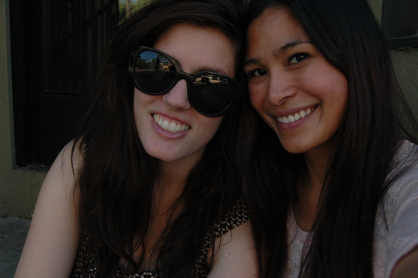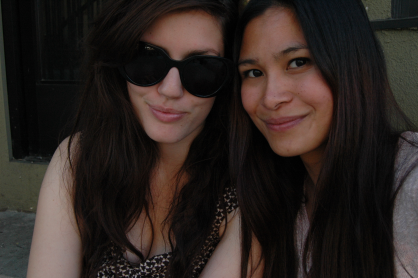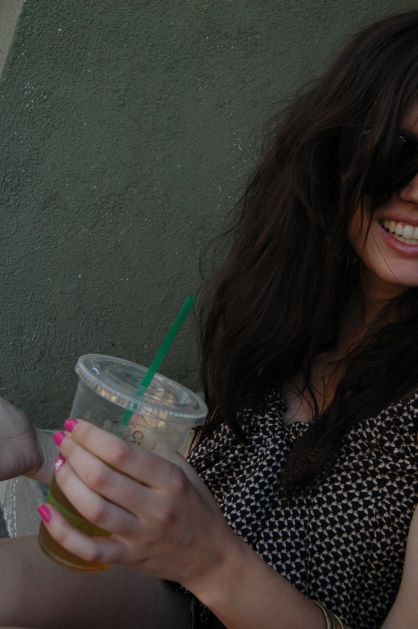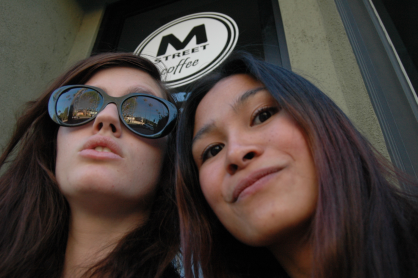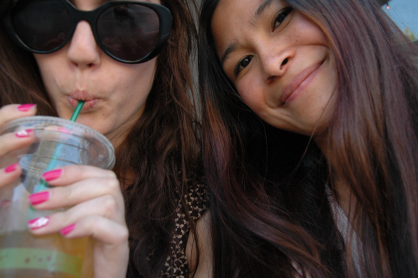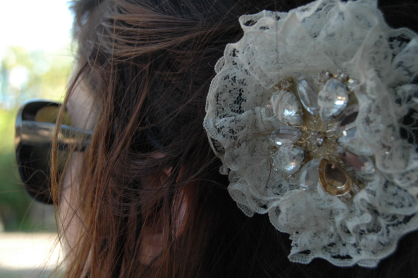 Outfit details: Top - c/o eShakti. Denim shorts (cut from jeans myself) - Ann Taylor. Nails - Nail Garden. Lace hair clip - Forever 21 (similar). Shoes, bangles - Target. Sunglasses - Buffalo Exchange.



My favorite coffee shop beverage is, well, coffee. But on a warm spring day, nothing beats a cold iced tea. I chose 'lavender' when
Raiza
and I met up at
M Street Coffee
last month, and the flavor resembled a freshly picked bouquet. It was refreshingly delicious. :)
I wore this puffy top from
eShakti
for the occasion, and I found it to be super cute tucked in to my shorts. In fact, I've been continually tucking in my shirts for the past year or so. It just looks better on my body. On a similar note, it's interesting how much one's personal style can evolve over time. Back in high school, I
lived
in band tees and baggy jeans; then I went through a phase where I only wore skirts and dresses. Now I'm getting addicted to denim again, but in a different way. I've been cleaning out my closet and narrowing down what I truly love. It's fun!
If you're wondering about that last photo -- I just had to snap Raiza's cool shades and bag. I just loved the way they looked together. She's a cutie. (Oh, and don't you dare call her
RZA
.)