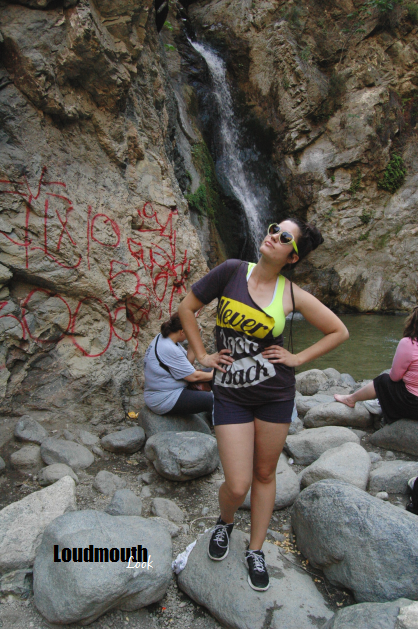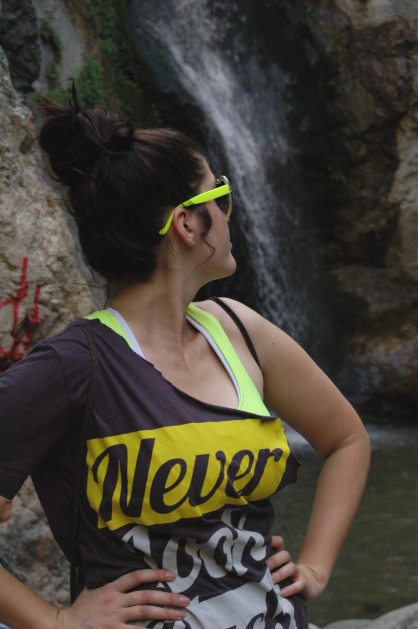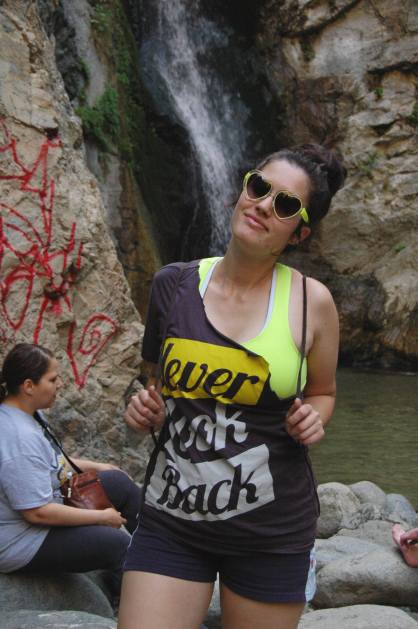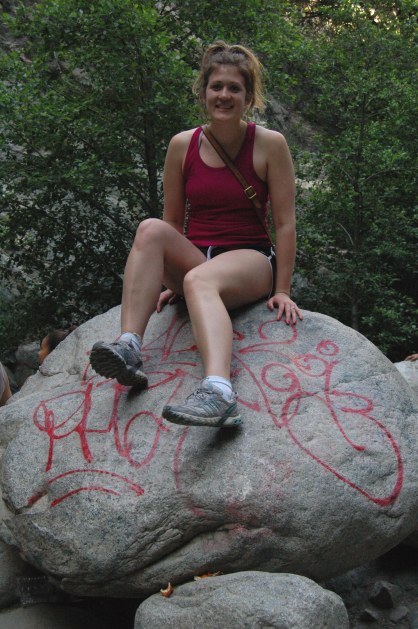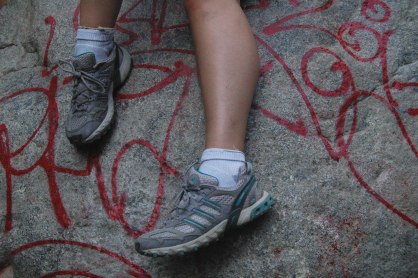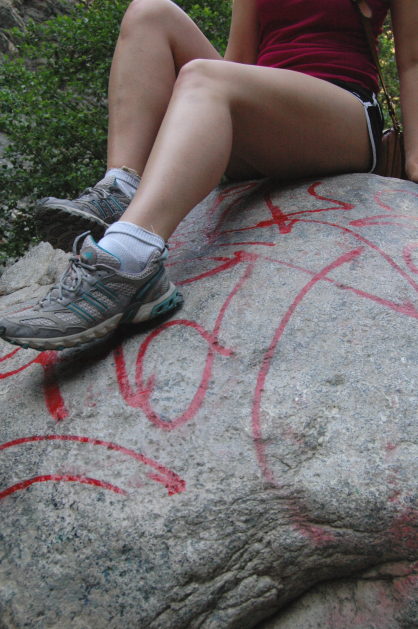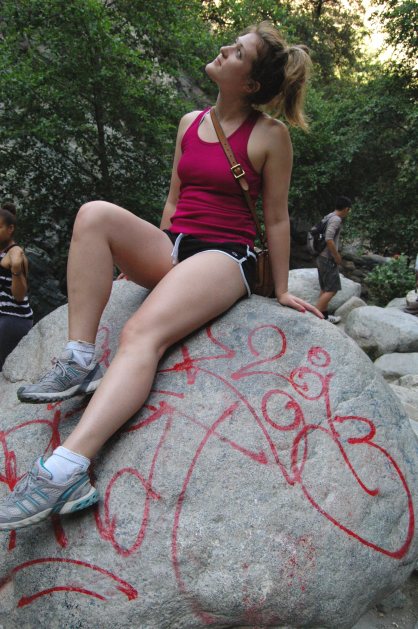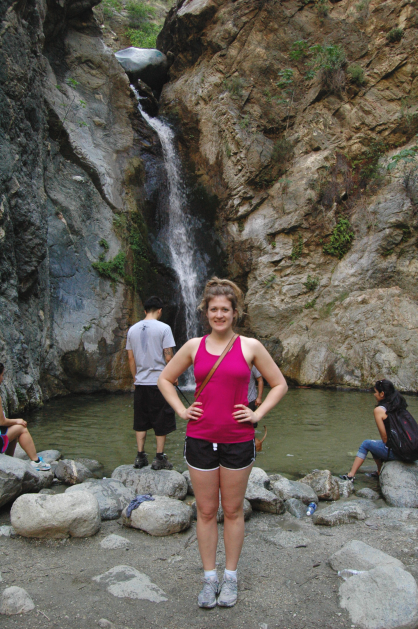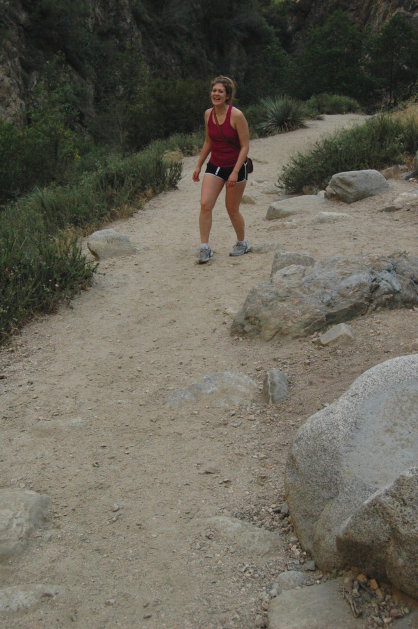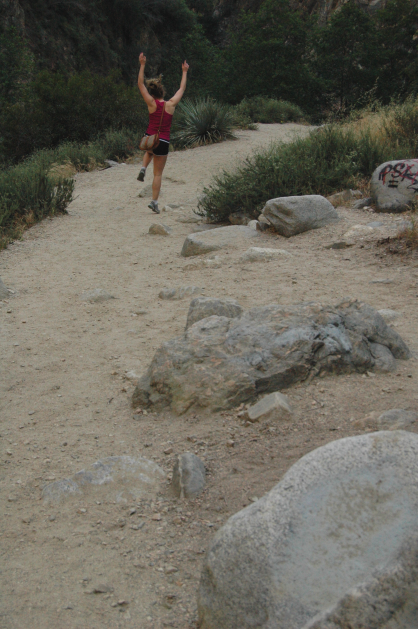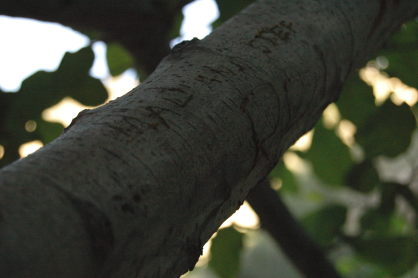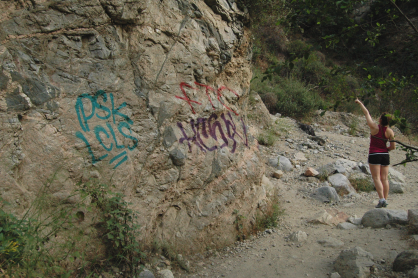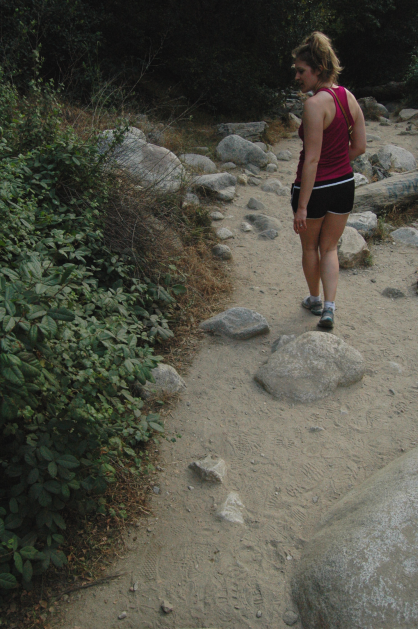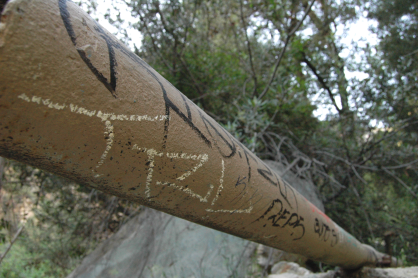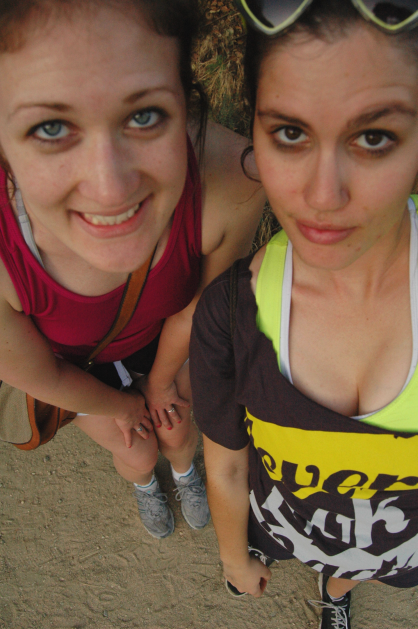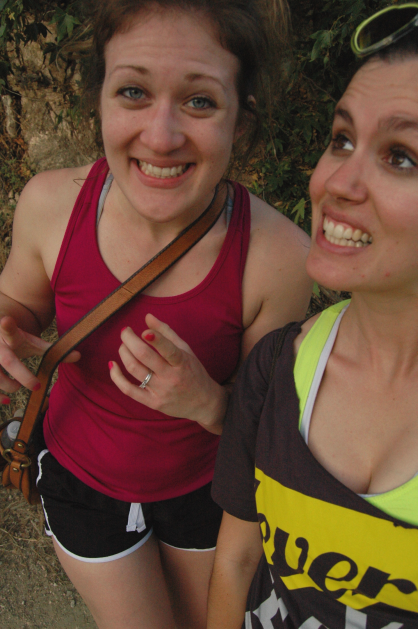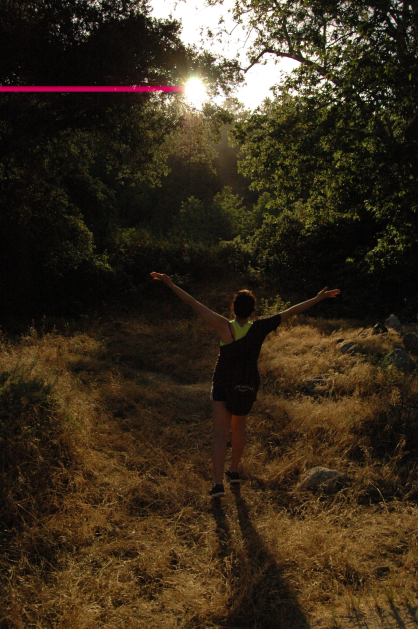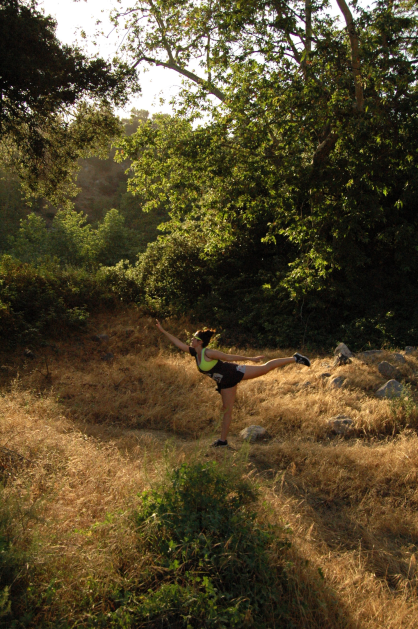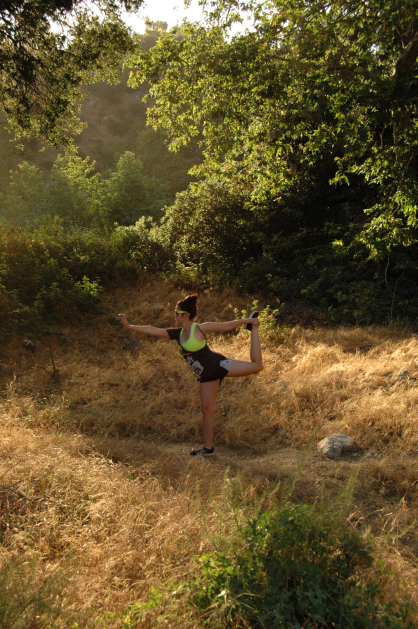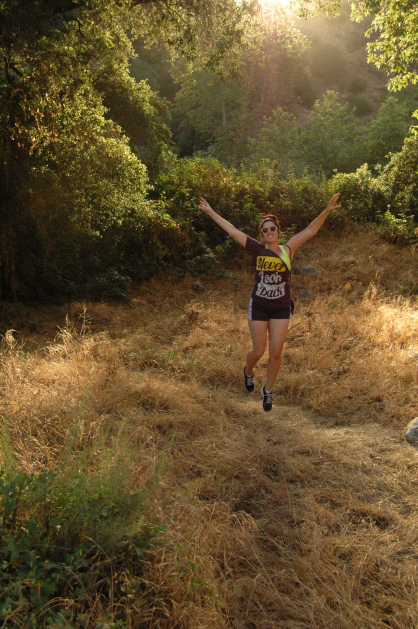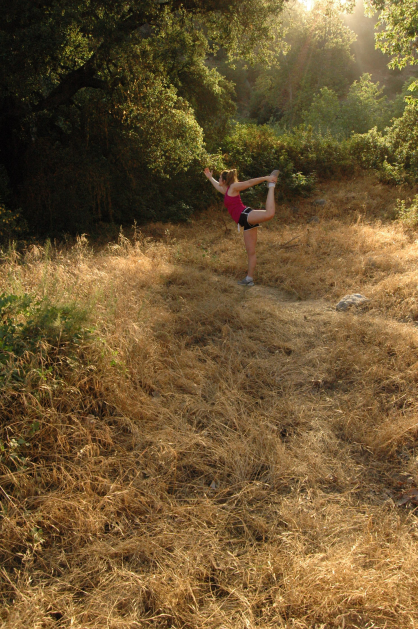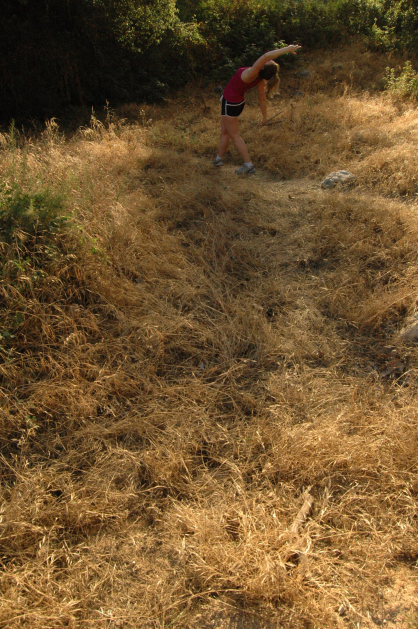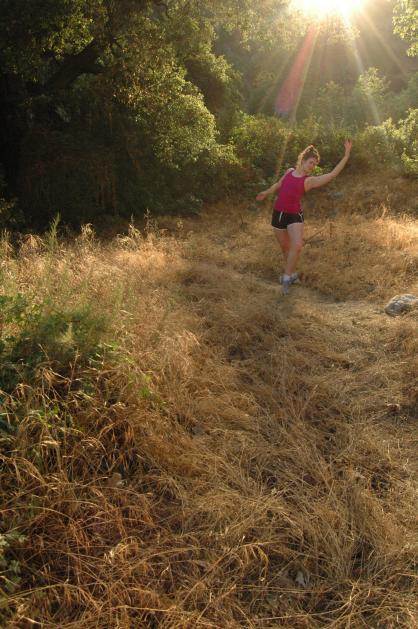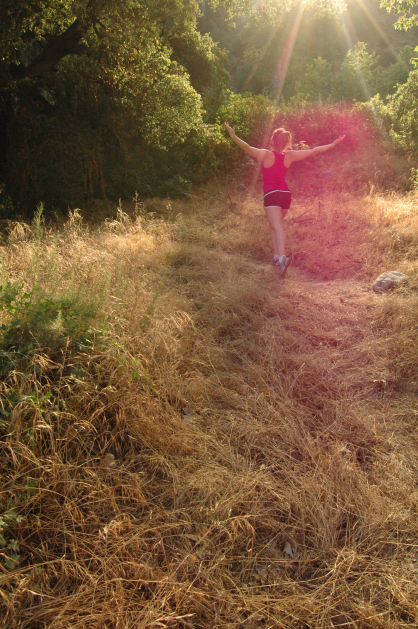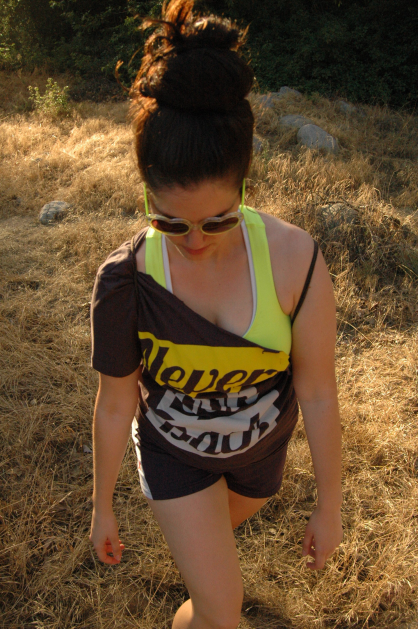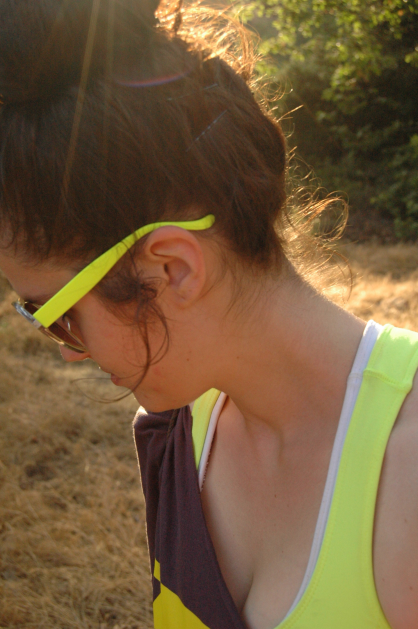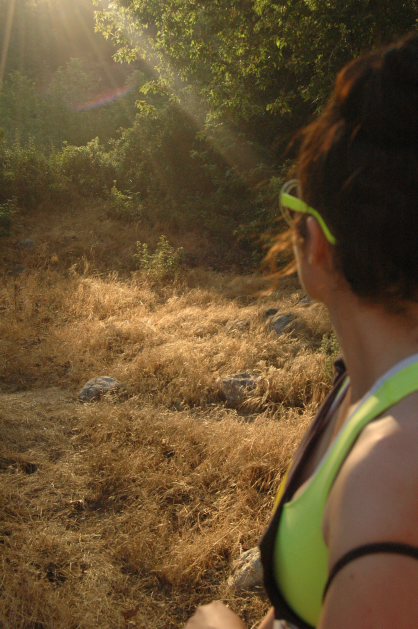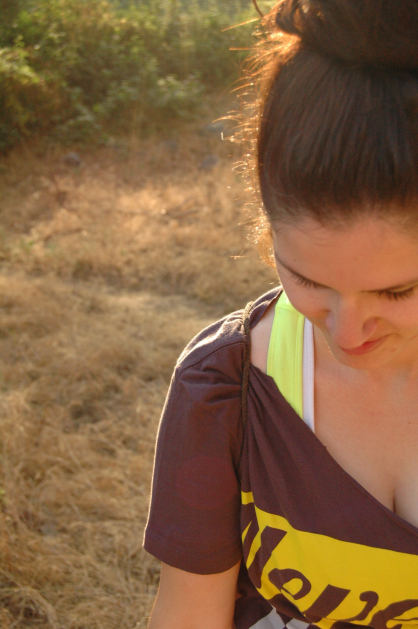 Outfit details: Shirt - Forever 21. Sunglasses, sports bras - Target. Shorts - Alloy (super old). Socks, Dr Scholls athletic shoes - Walmart (similar). Lake Michigan back sack - Gift sent from my mom.



On day four of
Malorie
's visitation, we decided to take a little hike through
Eaton Canyon
(see days
one
,
two
,
three
). I have never considered myself an athletic person or a nature girl at all, whereas Mal is just the opposite -- in high school, she played volleyball while I was in the marching band. The hike we chose (suggested by my trainer,
Jeff
) was just right for the two of us. It wasn't hard, but it wasn't
too
easy either. We had a lot of fun on our adventure up to the waterfall, and I know I'll be back to this special place.
As for the outfit, my tee was found in the men's section of F21 and I decided to cut it up in order to add my own little flair. The shorts are from about 10 years ago but they haven't fallen apart yet, so I've worn them on and off throughout the years, whenever they happen to fit. The bag was from my mama, and the sunnies are the pair that fell off while on a
rollercoaster a few weeks ago
. Ha! Yes, I'm wearing two sports bras. It's necessary. And, my shoes -- for being around $20 -- are super duper comfy. I still want a pair of
Nikes
, but, you know. Priorities.
Also, just FYI, Google Reader will be closing its doors after today. Most of you already
follow me elsewhere
, but if you haven't yet switched over to
Bloglovin'
or something similar, I suggest doing it now. I wonder if the Blogger dashboard will look different now? Hmm...