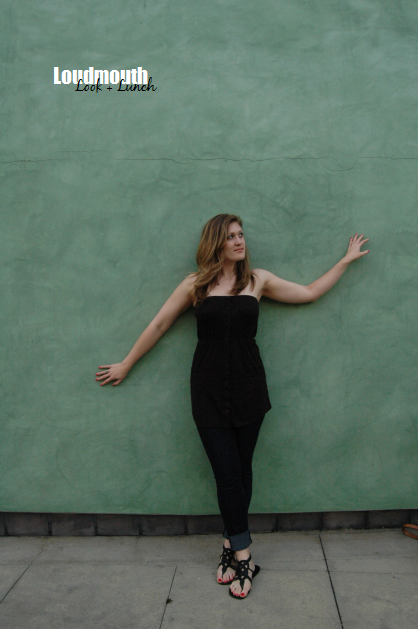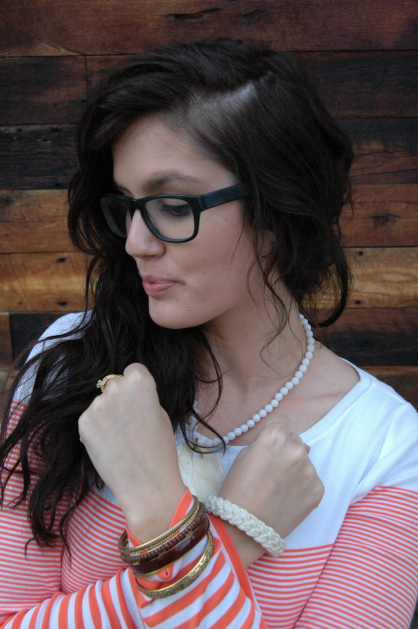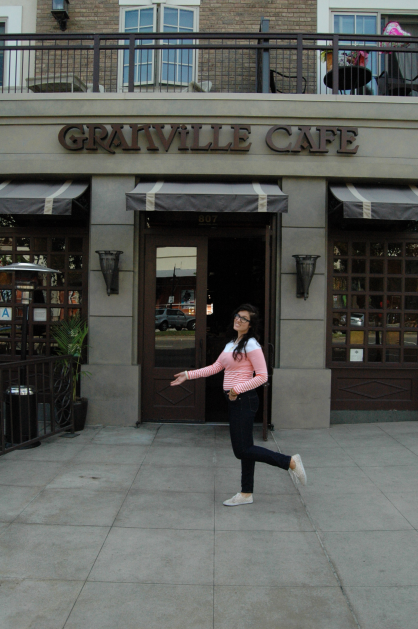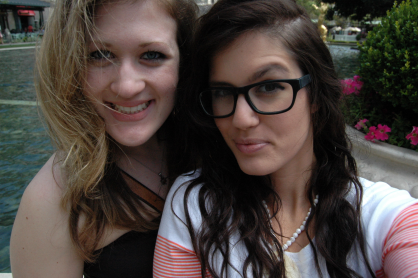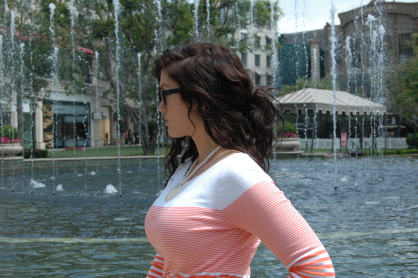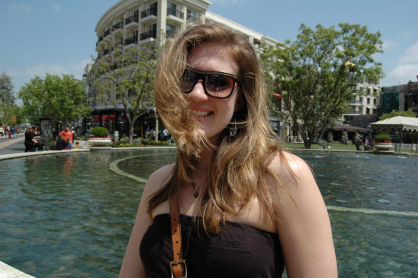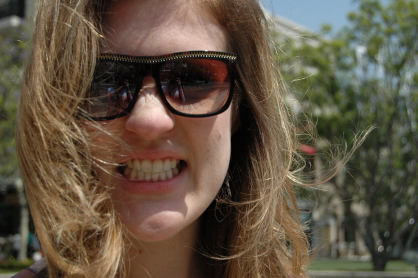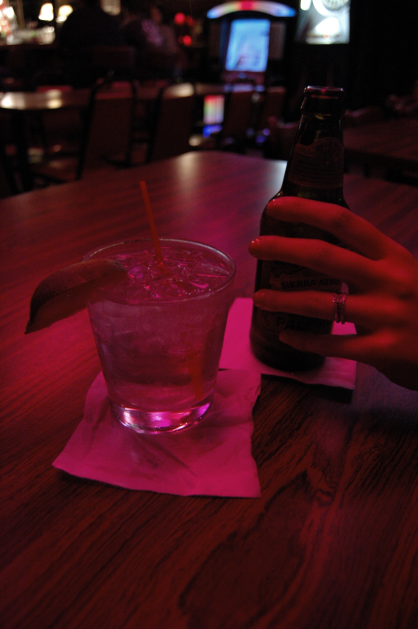 Outfit details: Necklace (similar), jeans (similar) - F21. Shirt - AT (they're having a 40% off sale today). Bangles, shoes - Target. Rope bracelet (similar) - Florida (years ago). Glasses - Warby P.



If this is your first time visiting The Loudmouth Lifestyle, you may assume that the blonde bombshell above is yours truly. However, this is not the case; that is my beautiful best friend,
Malorie
, who came to visit me in
LA
for the first time last month. If you've been reading for awhile, you may remember her from the
post
I wrote last fall, after she got married. Now, you can put a face to the name.
I only get to see her once a year, if that -- but when we get together, it's as if no time has passed. We've known each other since I moved down the street from her, in 1995, the summer before third grade. And, nearly twenty years later, we still laugh at the same things. Even before this blog, before Facebook, before MySpace and LiveJournal and Photobucket, Mal knew I would have my camera with me wherever we went. So, it was no surprise to her that I snapped and snapped the entire time she was in town, starting with day one!
We spent her first day here traipsing around my neighborhood of Glendale. It's a pretty city located about seven miles northeast of Hollywood. I live four blocks away from two malls, so we had plenty of fun walking, shopping and eating. We caught up on life and love as we grabbed lunch at
Granville Cafe
and gazed at cute journals in Barnes & Noble. We also popped into Urban Outfitters and Anthropologie, and of course couldn't help but take pictures mimicking movie posters (a nerdy tradition of ours).
After committing carbicide with cheesecake and bread at The
Cheesecake Factory
, we went back to my place to put on sweaters and headed over to
The Roost
for a drink.
Brandon
met up with us and received Malorie's stamp of approval. Hooray!