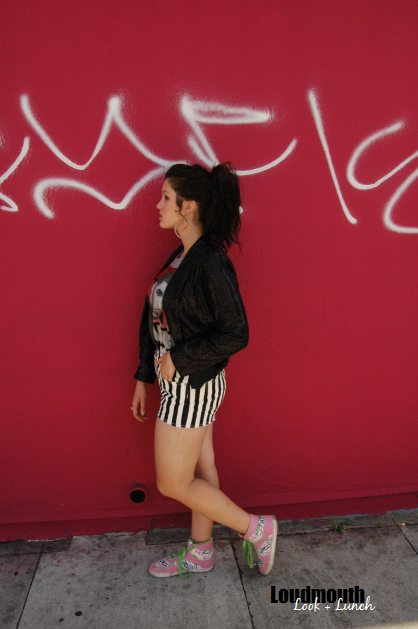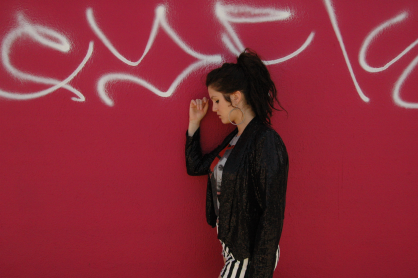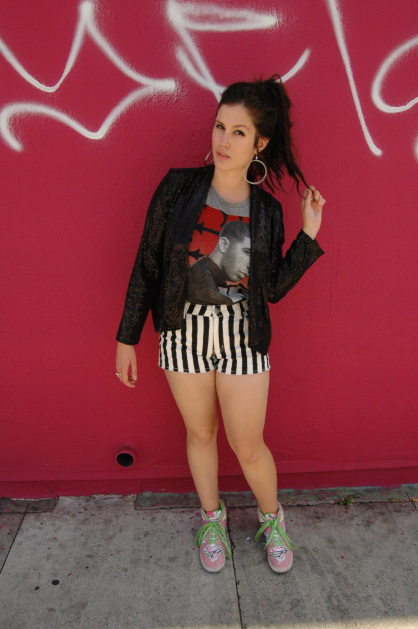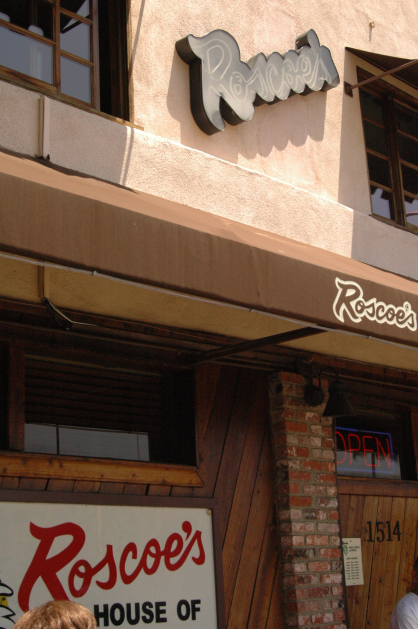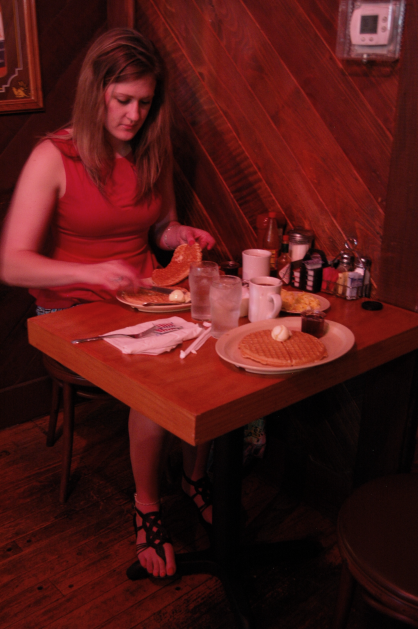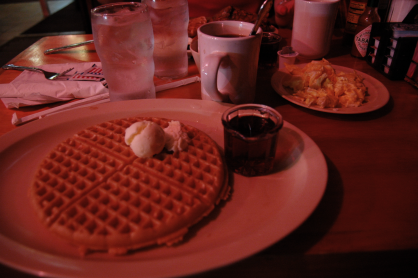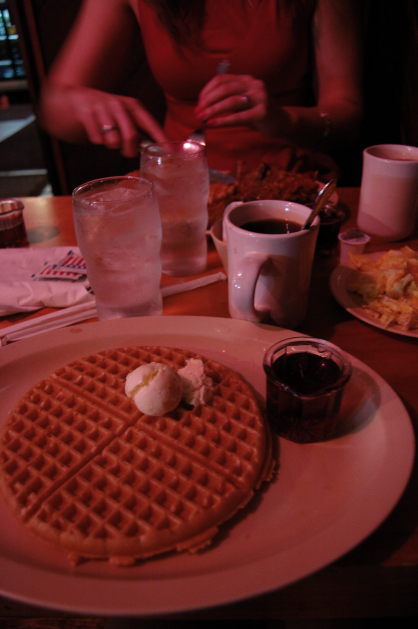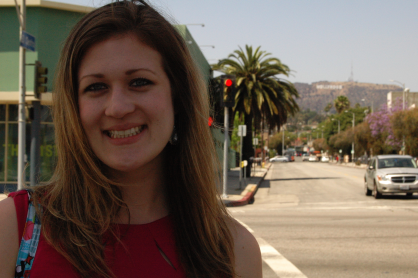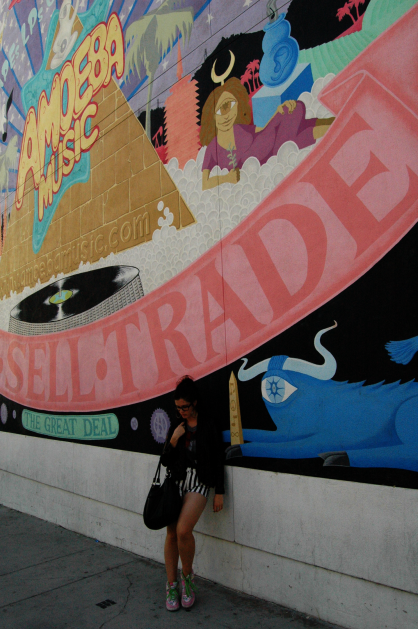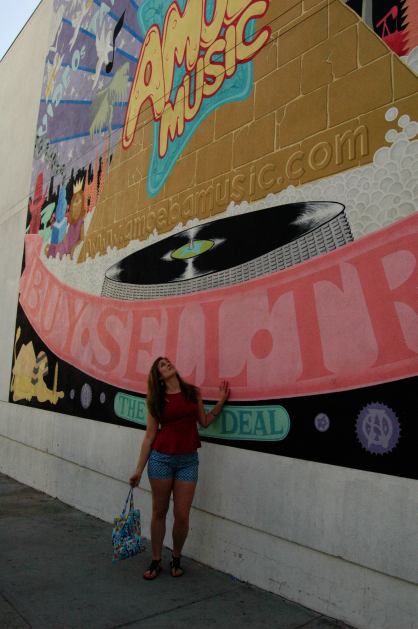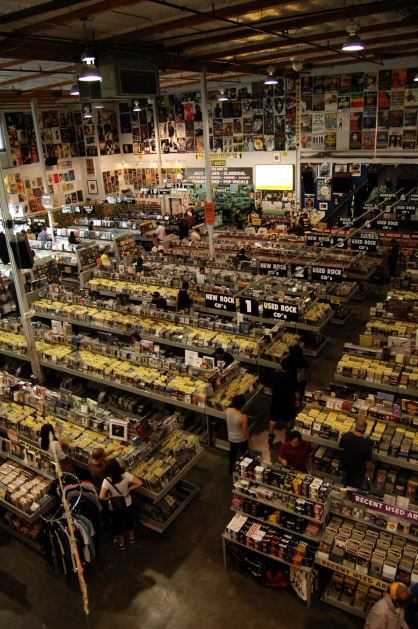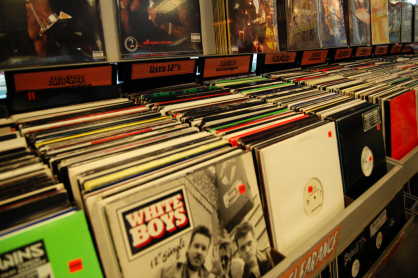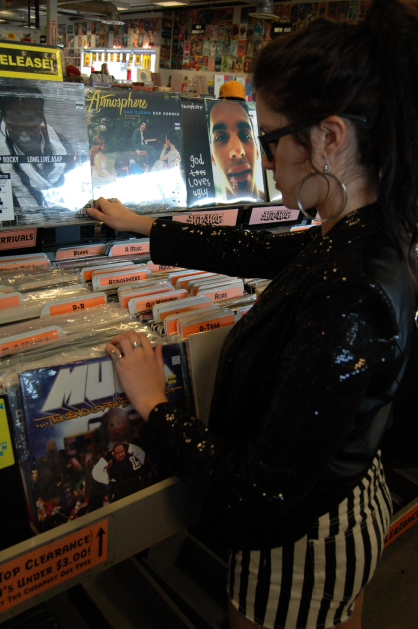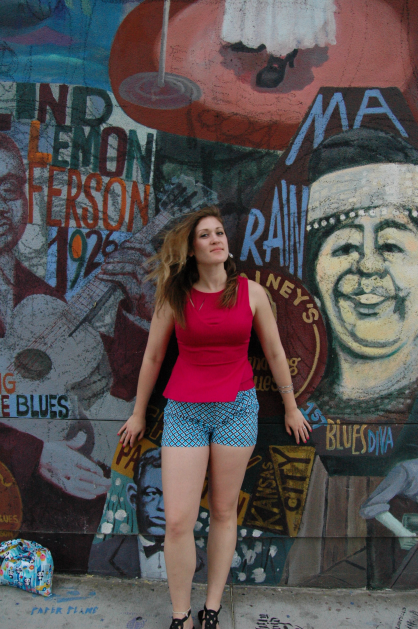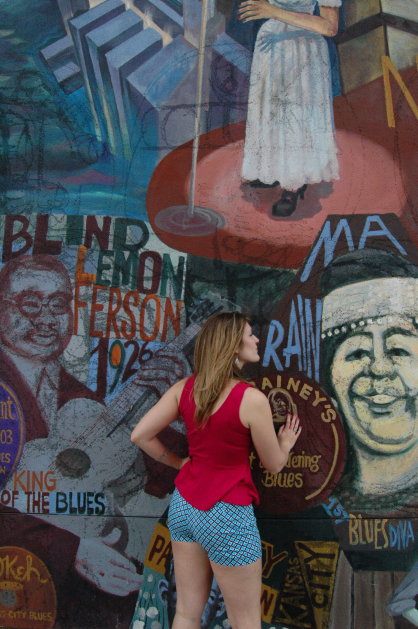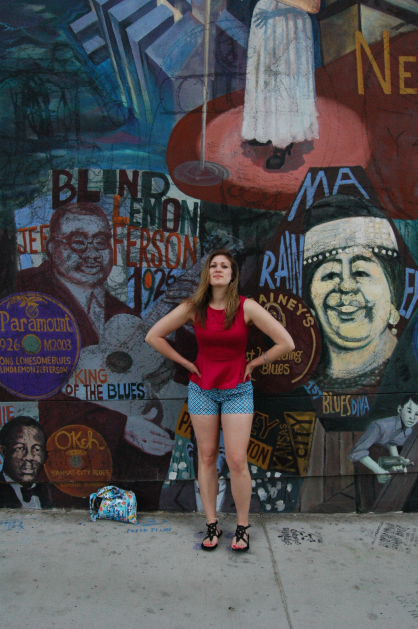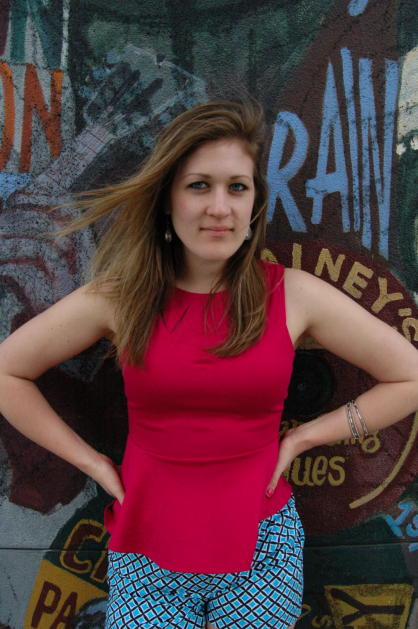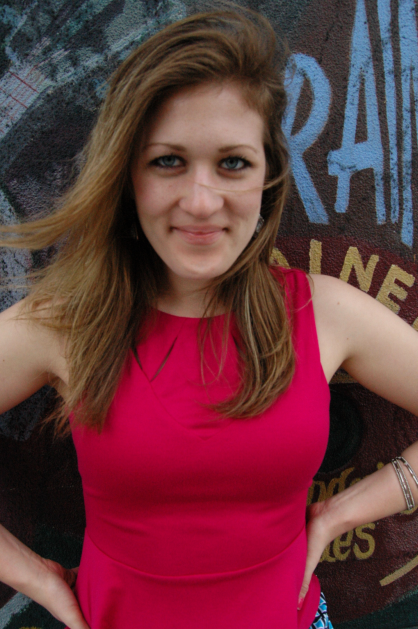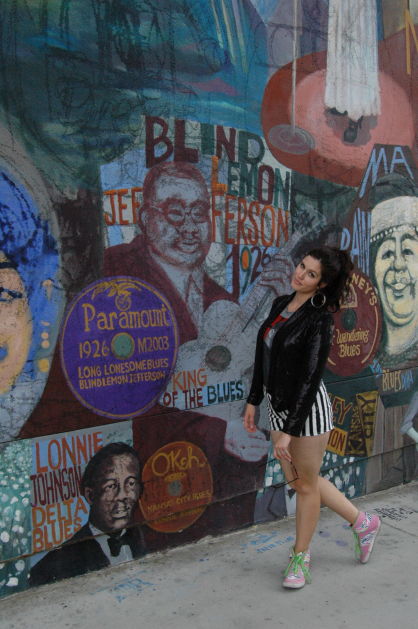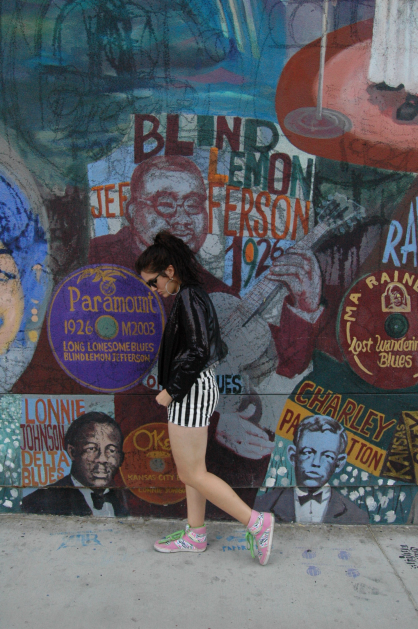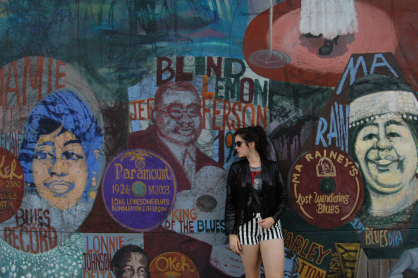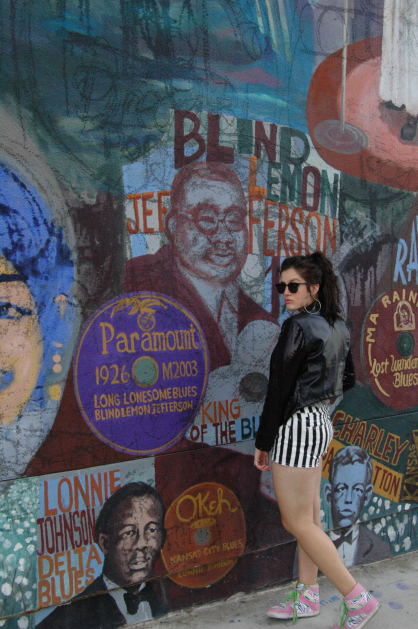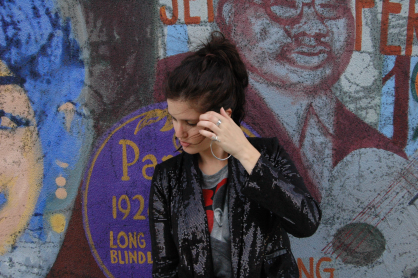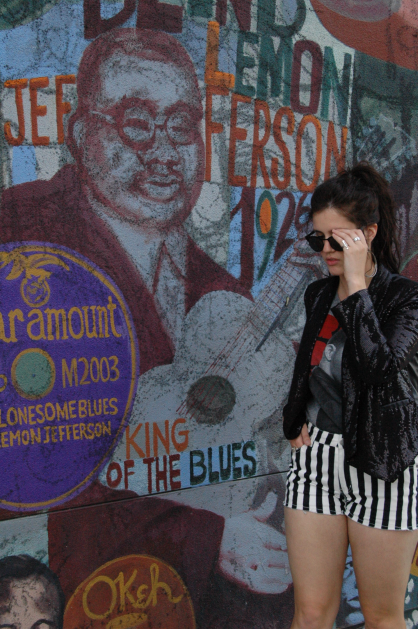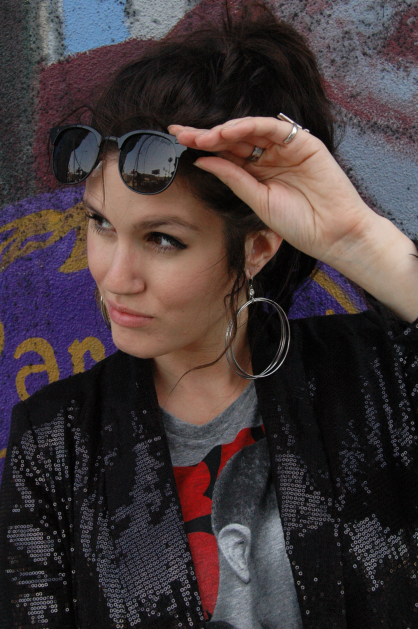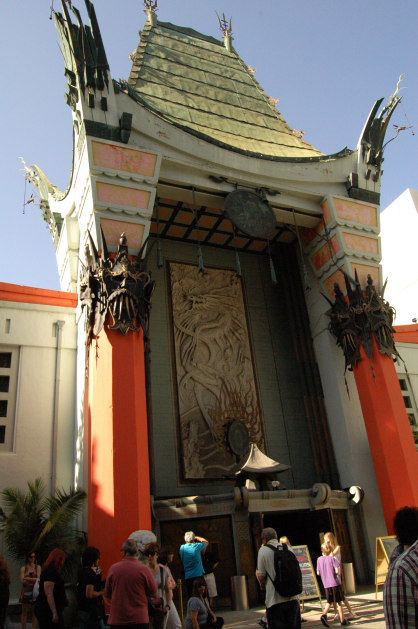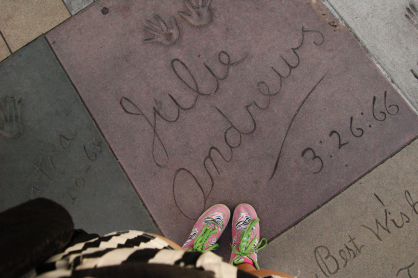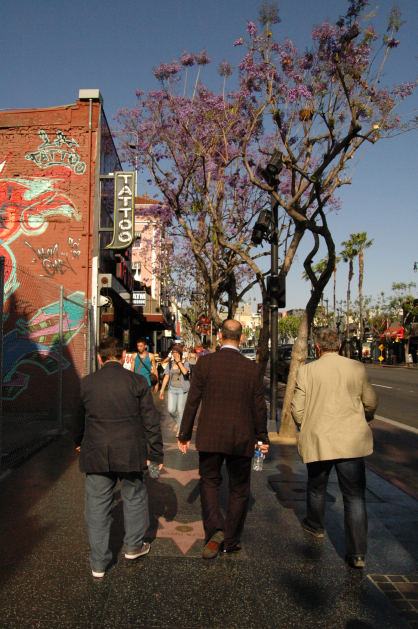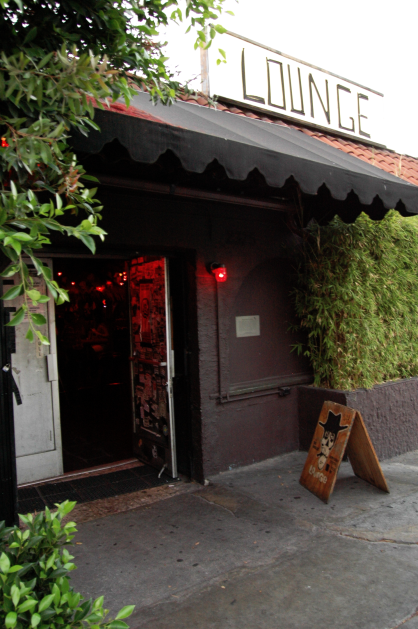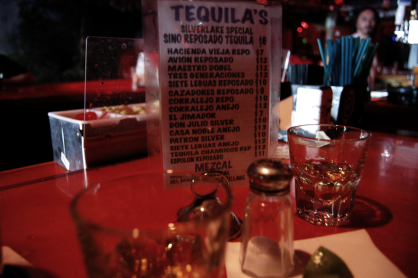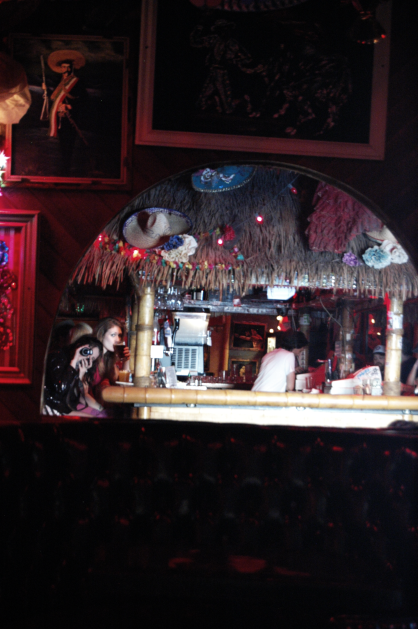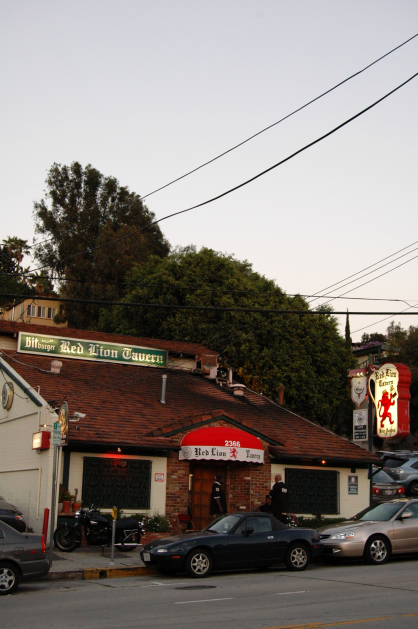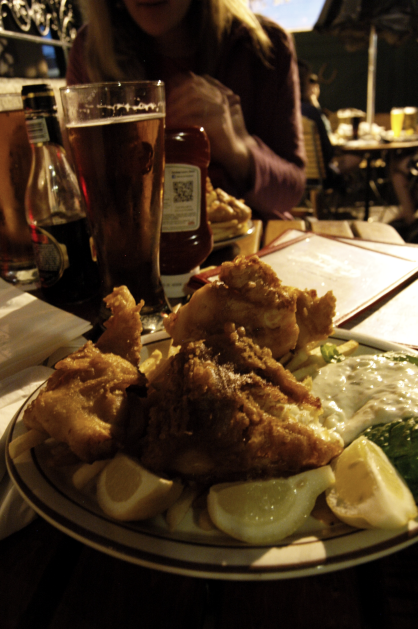 Outfit details: Jacket, shirt, shorts - F21. Shoes - Ross. Glasses - Warby Parker. Sunglasses - c/o Sunglasses Shop. Earrings - Guess (similar). Exclamation ring - Wendy Brandes. Silver band ring - Ann Taylor.



I've decided that this is my favorite outfit post, ever, if I do say so myself. This look is just so
me
. I've been playing with my personal style over the past few years, and as much as I admire girly vintage and business casual, I always go back to urban chic. I can wear a pretty dress or a power suit, but
this
is the combo that really makes my heart sing. Nothing makes me happier than donning frayed shorts, high-top sneaks, and a cropped jacket! Who knew?
These photos were all taken on
Malorie
's third day in town (click to see
one
and
two
). We had the
best
time hanging out in Hollywood and Silver Lake. Our day started at
Roscoe's Chicken 'N Waffles
, a classic choice for tourists and locals alike. We waited less than five minutes to be seated, and the food came out fast and delicious! (We came after the breakfast rush, which helped. It was more of a lunch for us.) Then we walked to
Amoeba Records
and spent a ton of time taking in every detail on both floors. Though our tastes are different, Mal and I both love music, and we're always open to new sounds! After that, we walked up to Hollywood Boulevard so I could show her the famous Walk of Fame and Chinese Theatre. It was definitely a new experience for her. :)
By this time we were thirsty and planned on grabbing a drink, but first, we wanted to admire views from the
Griffith Observatory
. The parking and crowds there were absolutely nuts though, so we just checked out the city skyline as I drove up and down the hills. Then we headed over to the
Cha Cha Lounge
in Silver Lake for beers and tequila! After that we got hungry again and walked across the street to
Red Lion Tavern
for fish and chips. Obviously, it was a carb-filled day for us, but calories don't count on vacation -- right?
*I gave Mal those shorts, from
Ann Taylor
(don't they look great?) and she borrowed my tote c/o
My Geeky Boyfriend
.