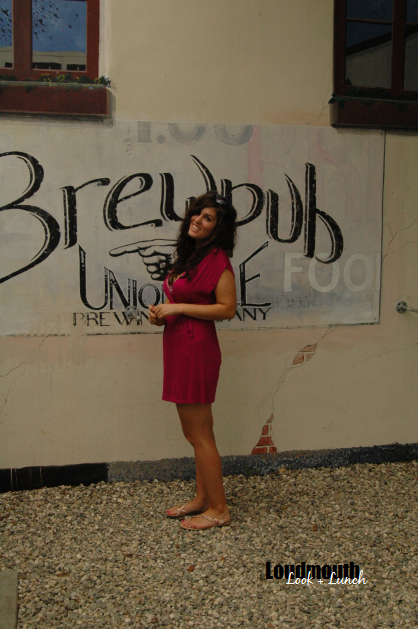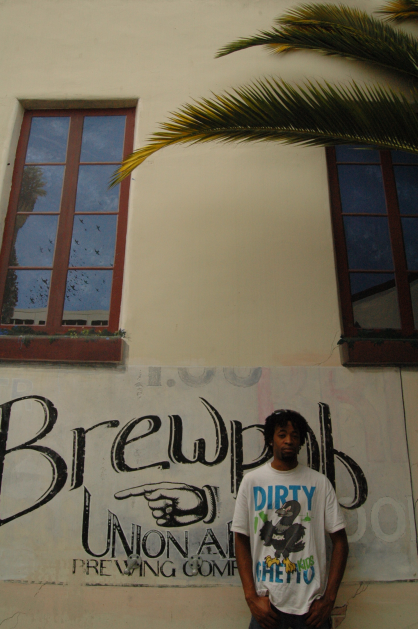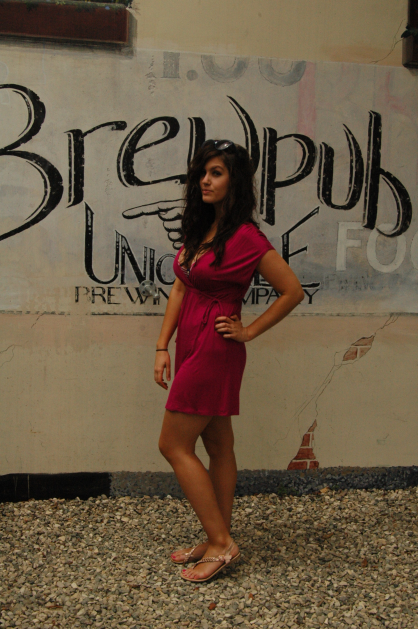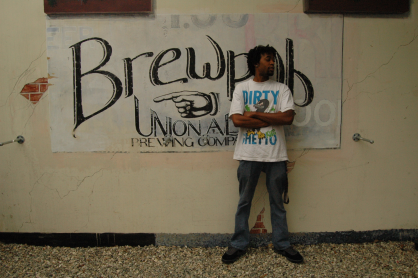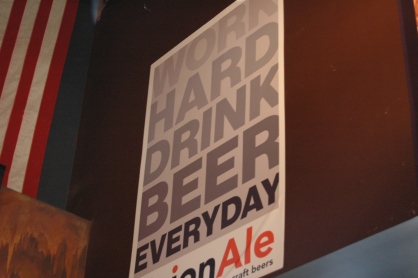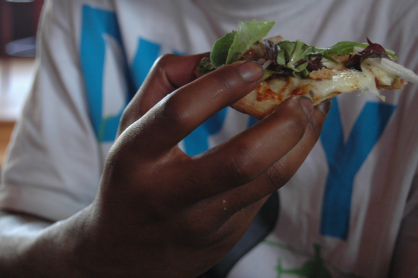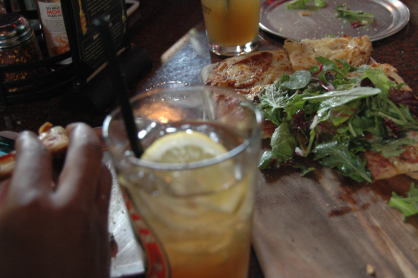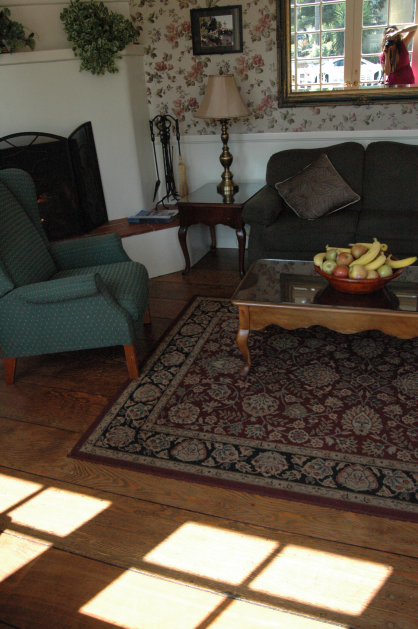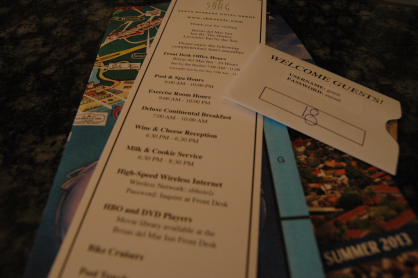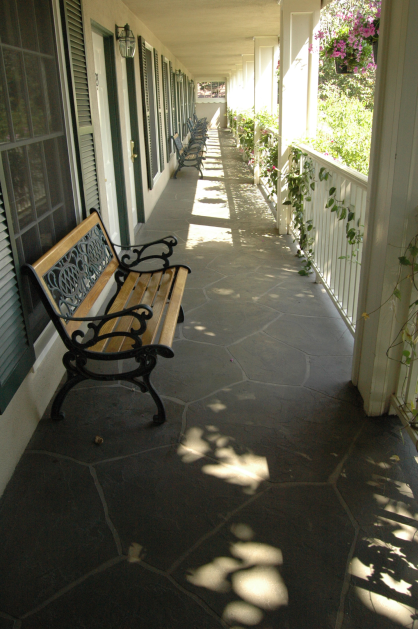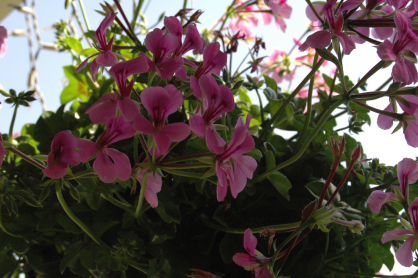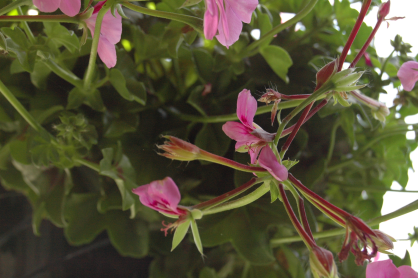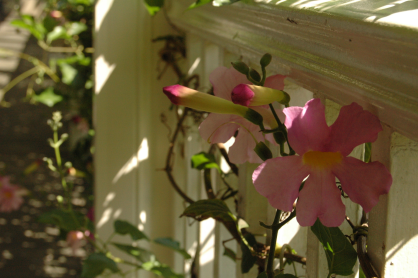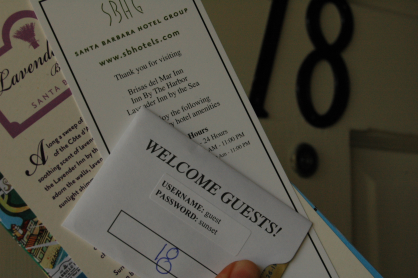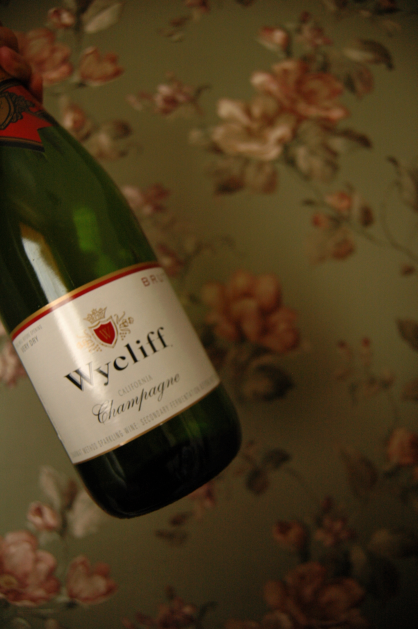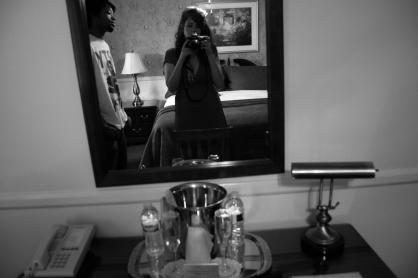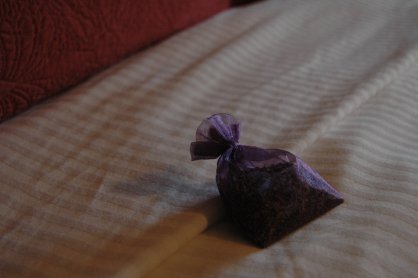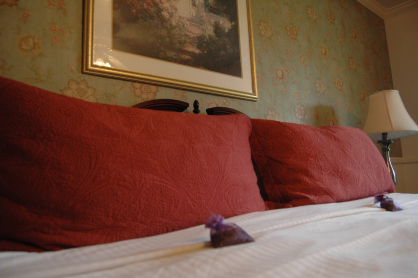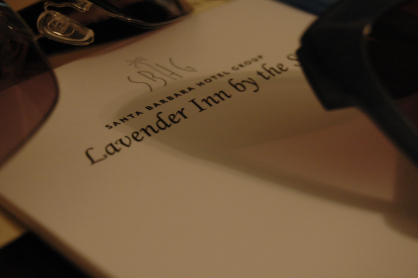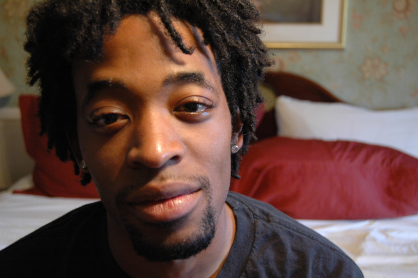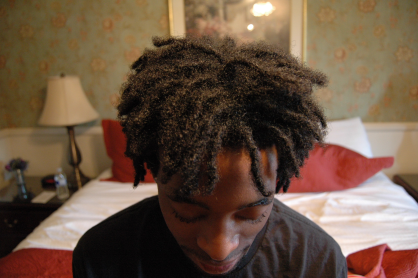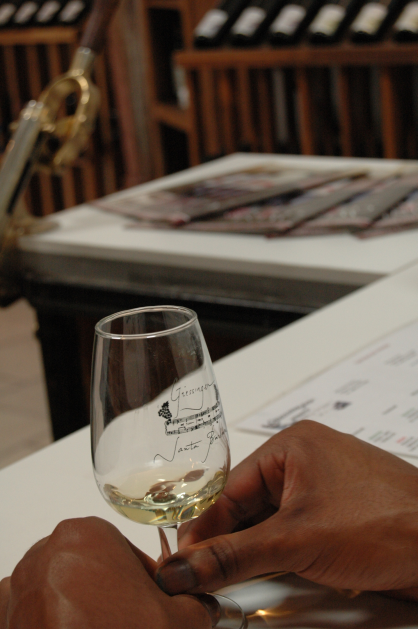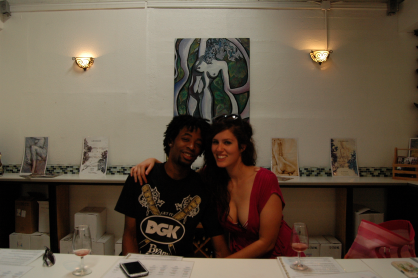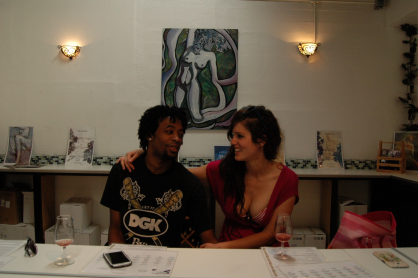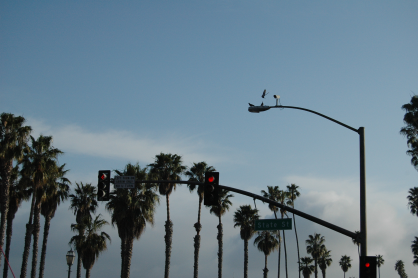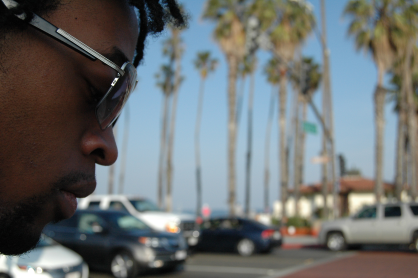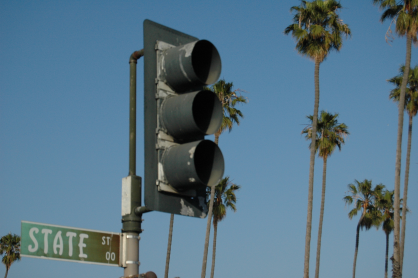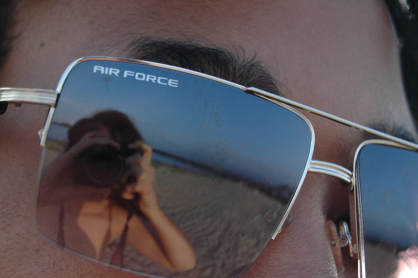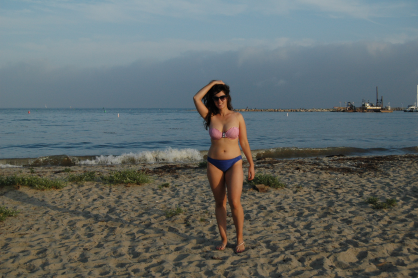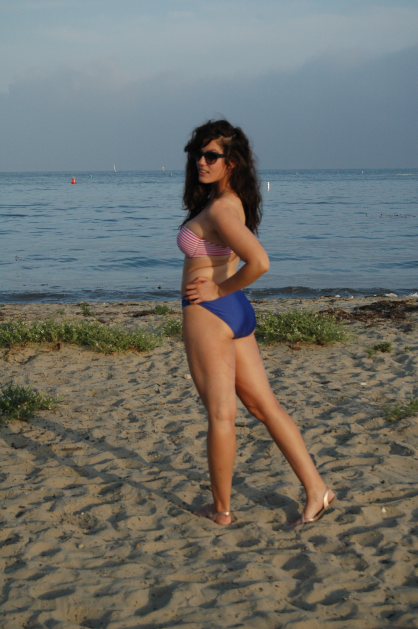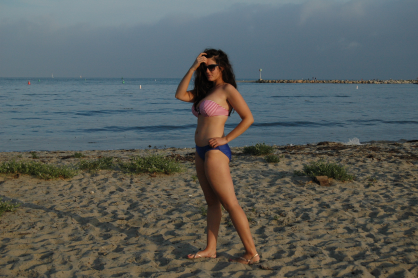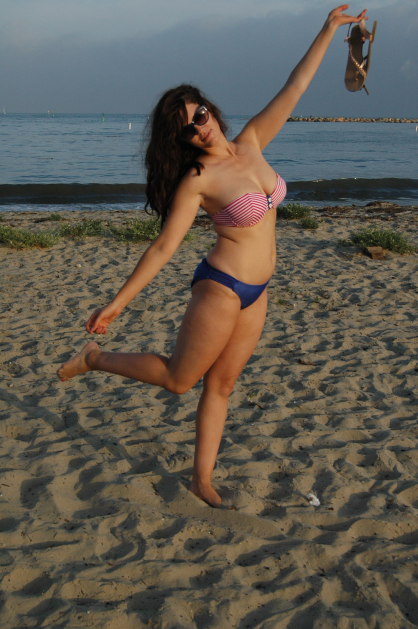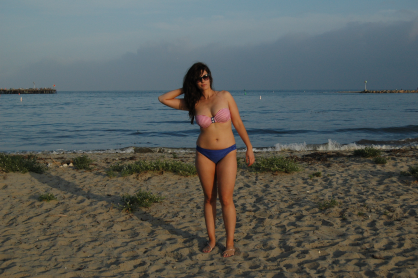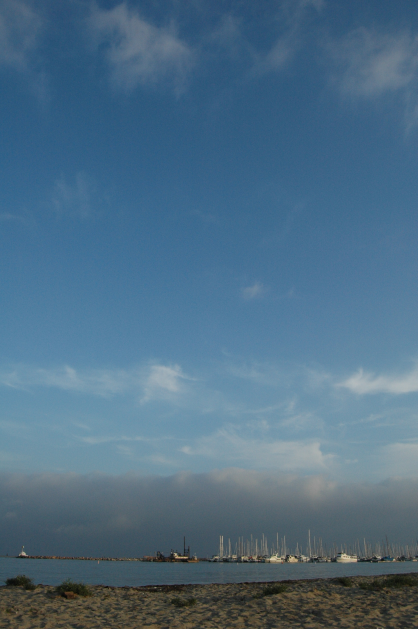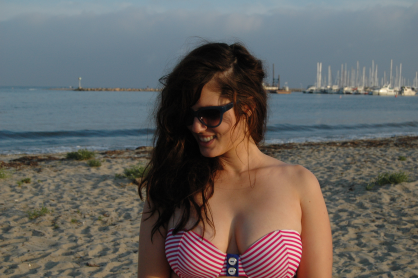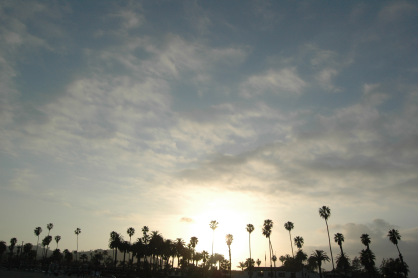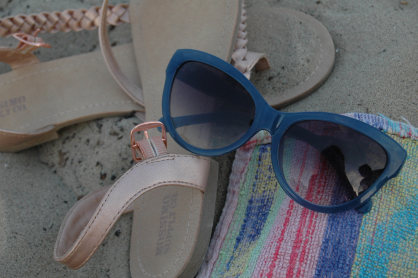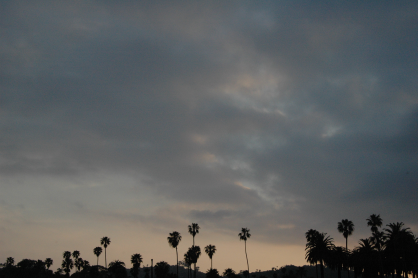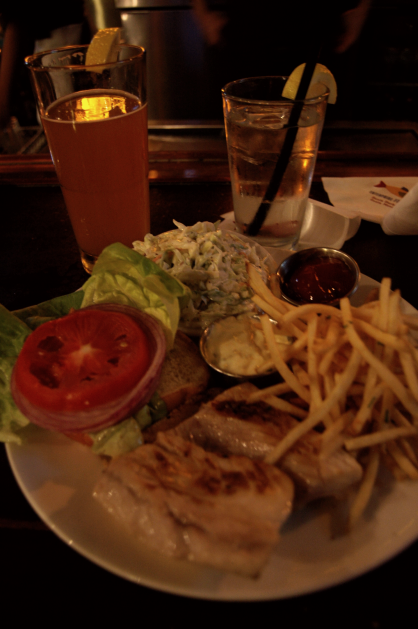 Outfit details: Swimsuit, coverup, sunnies, sandals, beach bag - Target (seriously).



My favorite place on the planet -- besides
Disneyland
, of course -- is
Santa Barbara
. And this is because it provides all of my favorite things: beautiful beaches, delicious food, miles of shops and more wines than one could count.
Brandon
had never been before, and I was so excited to show him my favorite spots, along with some new ones.
Our adventure started on a Saturday morning. We made the mini road trip north to SB, and immediately decided to grab some lunch at
Union Ale
on State Street. Unlike me, Brandon is a carnivore and happily ate the meat from my half of our flatbread pizza. We make a good team.
After that, we started hunting for a hotel. That's right -- we had not booked a room yet. It was Cinco de Mayo weekend and prices were sky-high, so we decided to take our chances and head up there anyway, hoping to find a last-minute deal. Well, it all worked out in our favor; after searching with
our matching phones
, I found
Lavender Inn by the Sea
. It was within walking distance of everything, the rates were cheap, and they had one room left. We instantly headed over and were even more excited when we saw that the entire building was covered in lavender! Purple is Brandon's favorite color. It was meant to be.
The hotel also had a complimentary 'wine and cheese' hour followed by a 'milk and cookies' hour (super cute), along with complimentary breakfast in the morning and a complimentary bottle of champagne in the room. Oh, did I mention that
complimentary
means
free
? And I love anything free, especially when it's food or booze.
Okay, so after freaking out over our luck with the room, we got ready to head back into town for wine and beach time. We walked back down to State Street and visited my favorite winery,
Giessinger
. It was so nice doing something new and different with Brandon. After having a great time there, we headed down to the beach and relaxed until the sun went down. There weren't many people on the beach at all because it wasn't super hot, and therefore we enjoyed it even more. Both of us come from colder climates and the breeze was lovely.
If I look awkward in the photos of me in my swimsuit, it's because I
felt
awkward. I've been really focusing on my health this year and my body has been transforming immensely. This is the first year in a long time that I feel excited to go bathing suit shopping, but I'm still shy. Usually I'm very confident about the way I look and my self-esteem is pretty high, but when it comes to showing off the goodies, it's a little different. Seeing as I have a secret desire to be a model, I need to get used to things like this, but I'm working on it. Baby steps.
Anyway, our night ended with dinner at
Enterprise Fish Co.
, which coincidentally has a similar name to the company I work for. My sandwich was melt-in-your-mouth amazing, and it was the first time I'd eaten fries in like a month. So we were pretty much in bliss for the short time that we were there. After that, we were tired and lazy and ended up getting a taxi for the mile back to our hotel. There's just something so magical and touristy about taxis, though, isn't there?