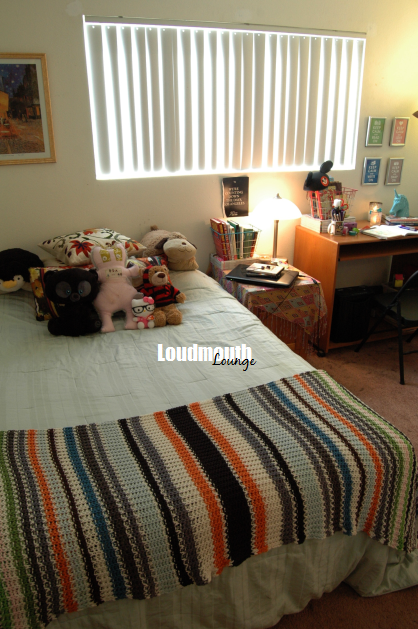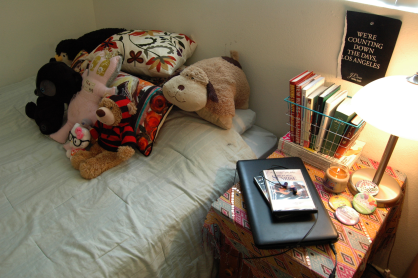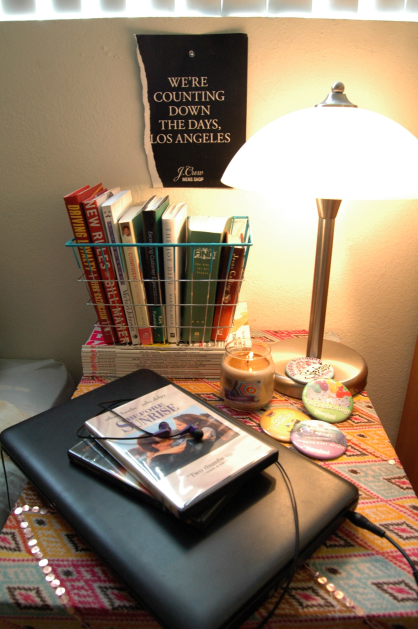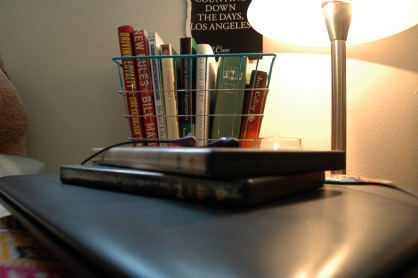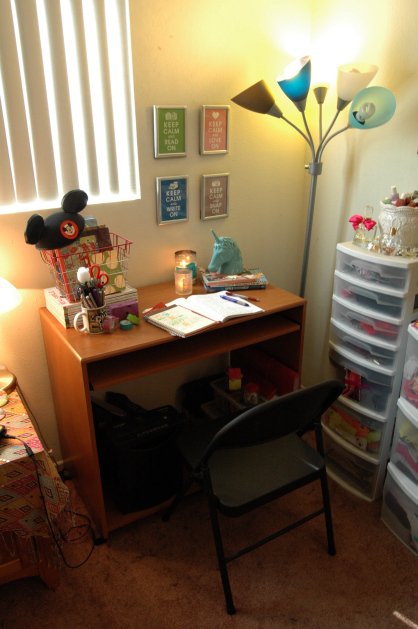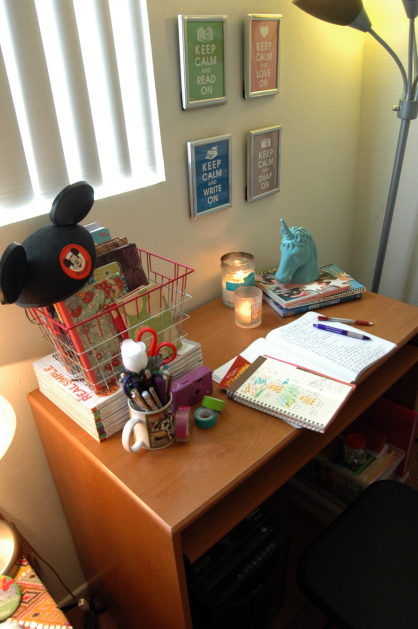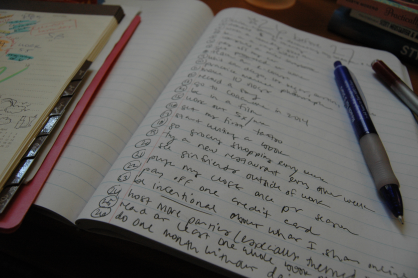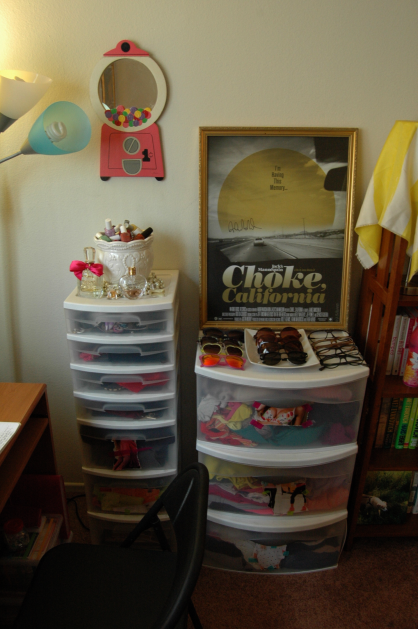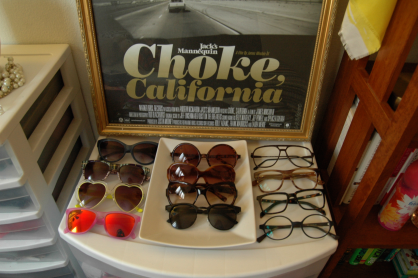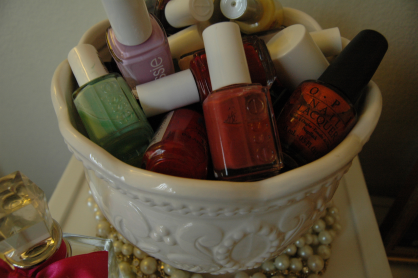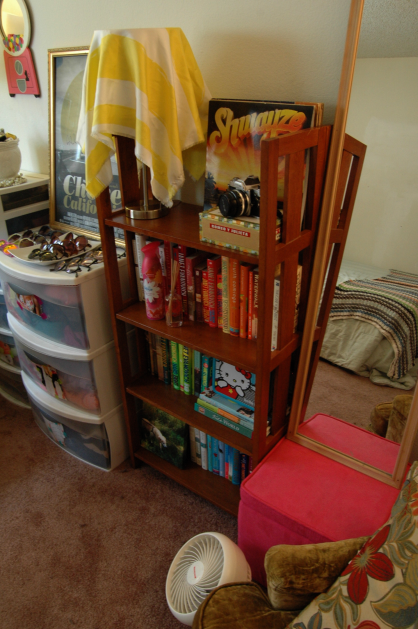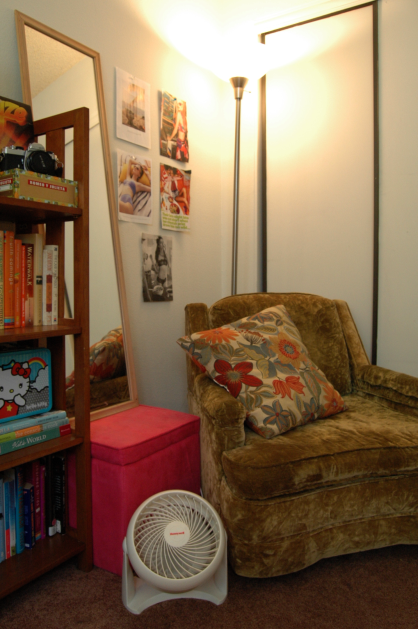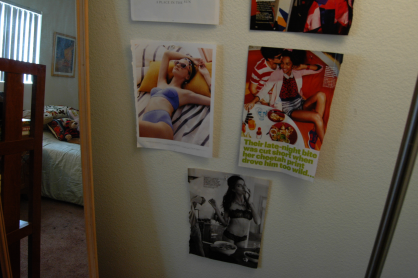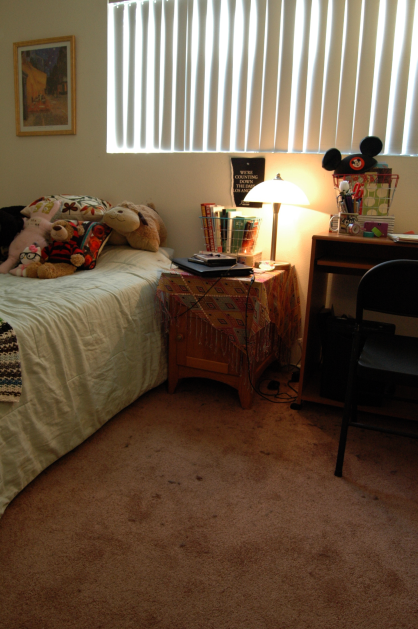 This is the smallest bedroom I've ever had. And the lighting isn't that great. And the guy who rented it out before me had a dog, and sometimes I still find balls of fur. But I love this little sanctuary. It's finally arranged the way I like, and it's cozy and it's mine.
Most of my furniture and decor came from
Target
,
IKEA
,
Craigslist
and thrift stores. If you have any specific questions, feel free to
ask
!