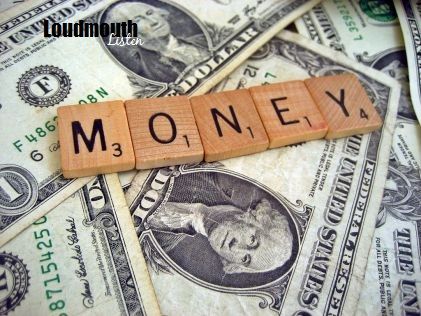 So, this post is a little random, but I recently discovered
And Then We Saved
(through a post at
Exceptionally Ordinary
) and I wanted to share this treasure with you!
Anna
is the babe behind the blog, and she's either a genius or just really persuasive. Because of her, I've decided to go on a
Spending Diet
for August -- and hopefully the rest of the year, and beyond! (Anna's more popular and more effective system is a
Spending Fast
, but it's
way
too intense for me.)
The first thing I did was figure out exactly how much debt I have right now. And I won't share that with you, but -- between student loans, my car, and seven credit cards -- you can probably guess that it's a lot.
Then, I made the following list of wants and needs. I get $100 per month to spend on my wants. Woo-hoo!
Here they are again, along with one more necessity I forgot...
Wants:
Apartment decor
Clothes, accessories, shoes, etc.
Coffee from coffee shops, eating out, bars
Gifts for friends + family
New makeup
Movies (DVDs, going to the theatre...)
Music (CDs, DLs, concerts)
Blog advertising + design
Hair appointments
Books + magazines
Needs:
Rent + utilities
Cell phone
Groceries
Gym membership + training sessions
Prescriptions + medical stuff
Car insurance, gas, repairs, maintenance
Box hair dye
Eyebrow appointments (very much needed right now)
Mandatory work events that will be reimbursed
Laundry + dry cleaning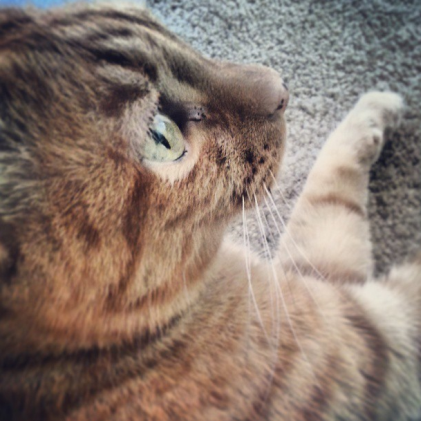 Therefore, I went to
Target
for the last time today. I got myself a sock money because I probably can't have a cat until I'm 37 now. Boo. But, in all honesty, this 'diet' is going to be really good for me and my happiness, and I don't think it's going to be
that
hard. $100 is actually a lot when you think about it, but we spend it
so
easily. If I can halfway complete a
shopping ban
, I can do this. ;) Believe it or not, I'm really excited for this new project!
Anna has tons of other tips on her blog too, including a post about
getting out of a rut
. I'd like to add one more item to her list -- jam out to your favorite happy songs! (No emo allowed.) Here's 10 for you.
*First photo
credit
.
**Background of my list is
this
tote c/o
My Geeky Boyfriend
.
***Kitty is Brandon's roommate's. I'm obsessed.