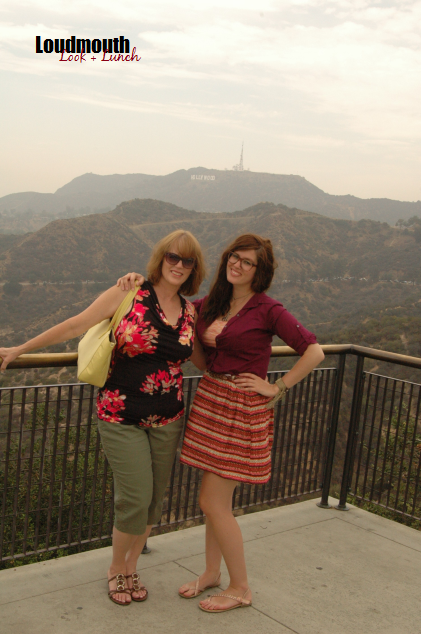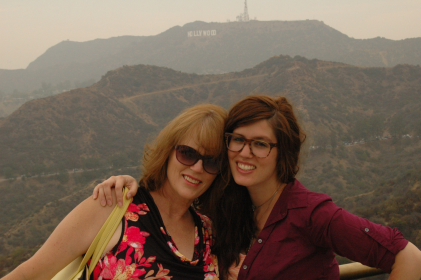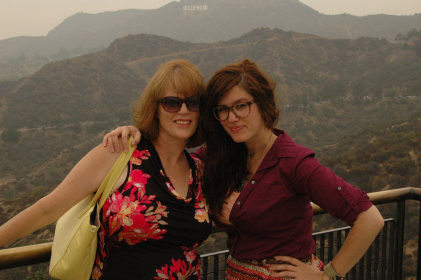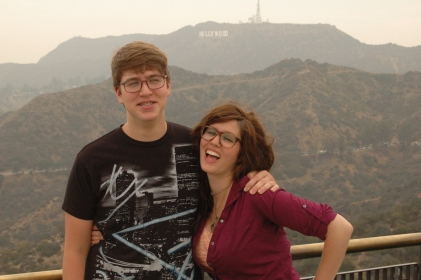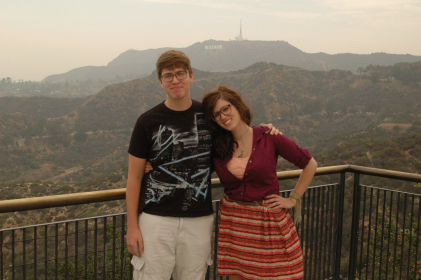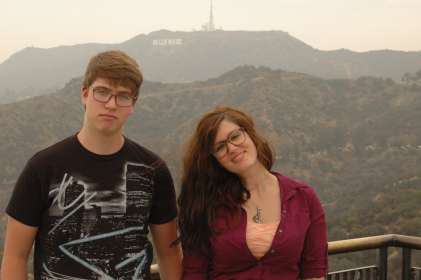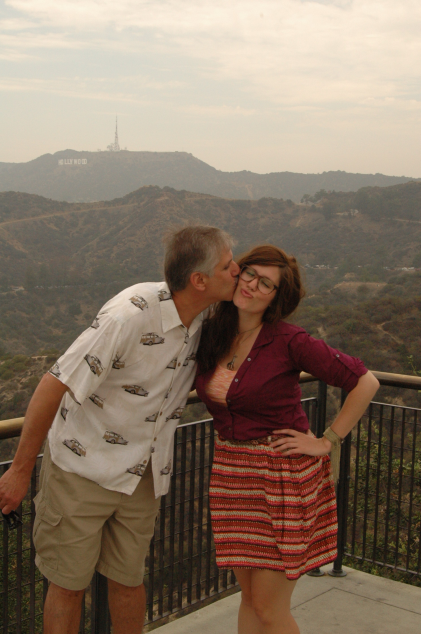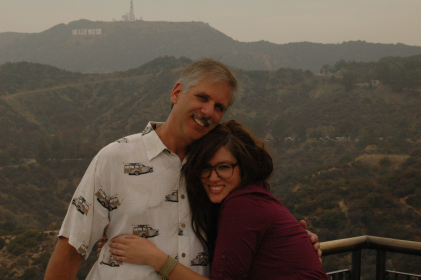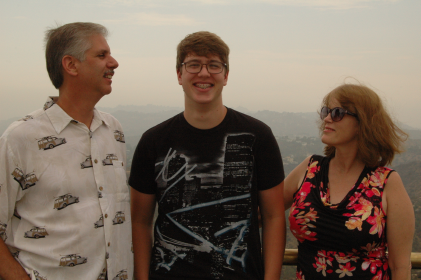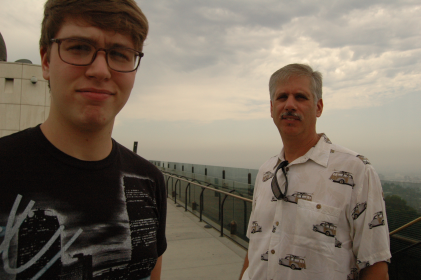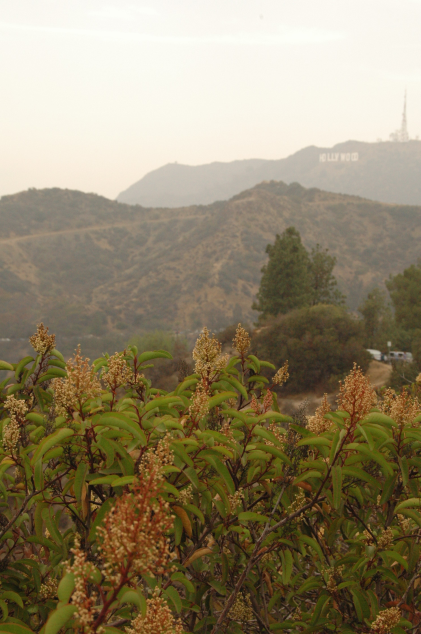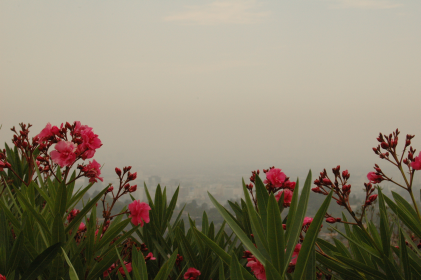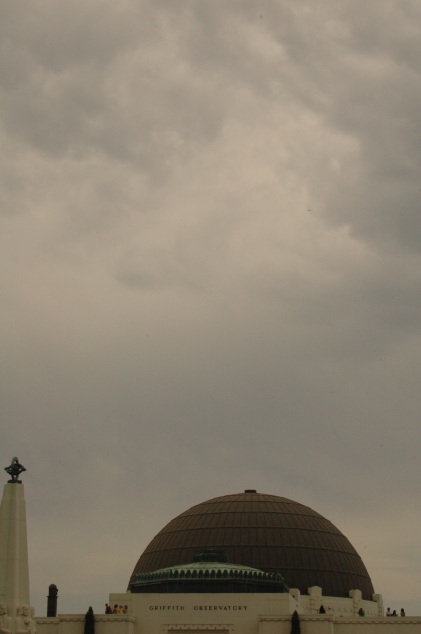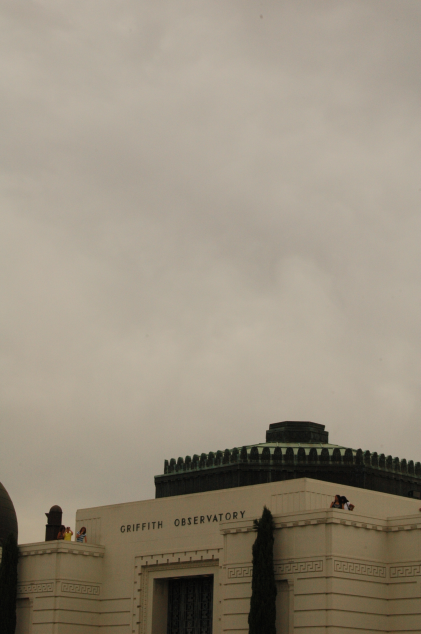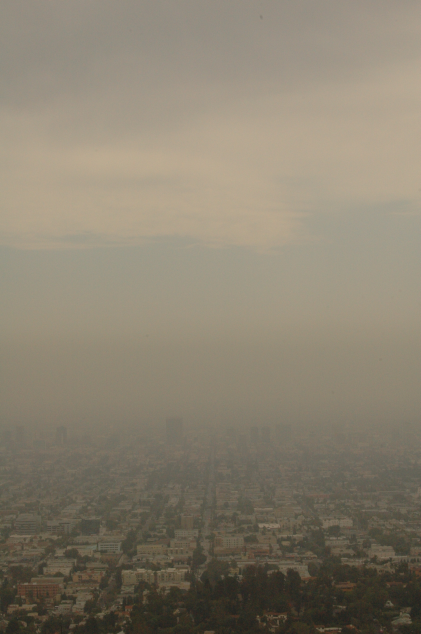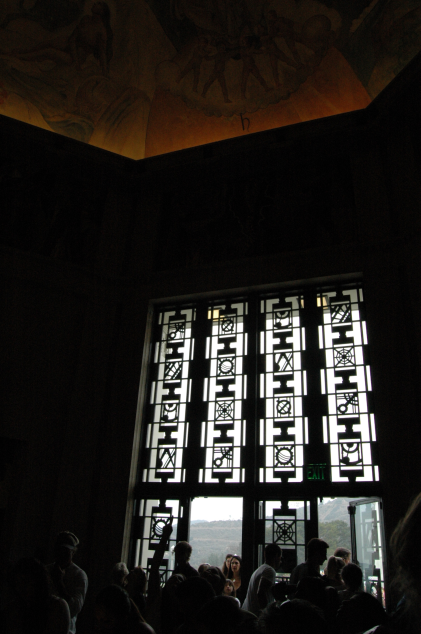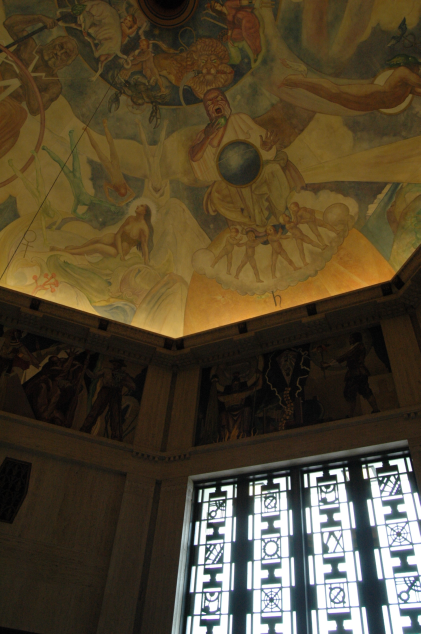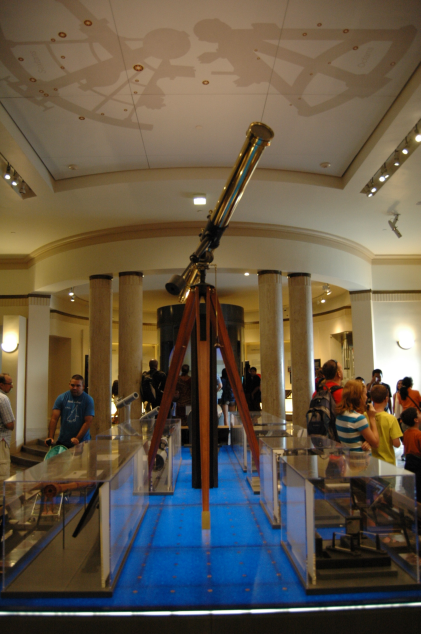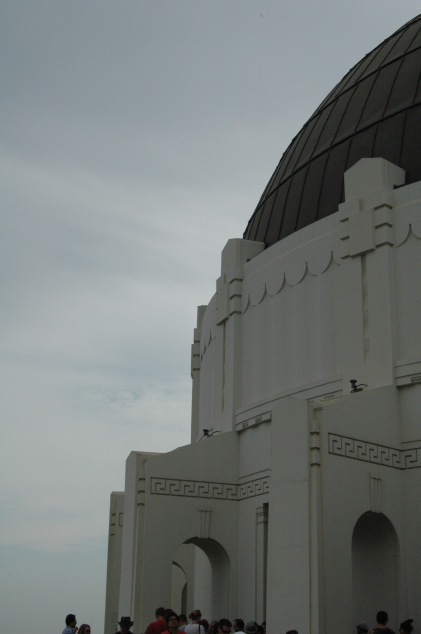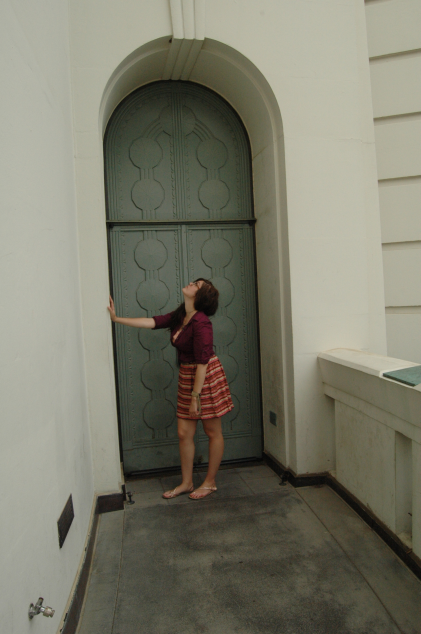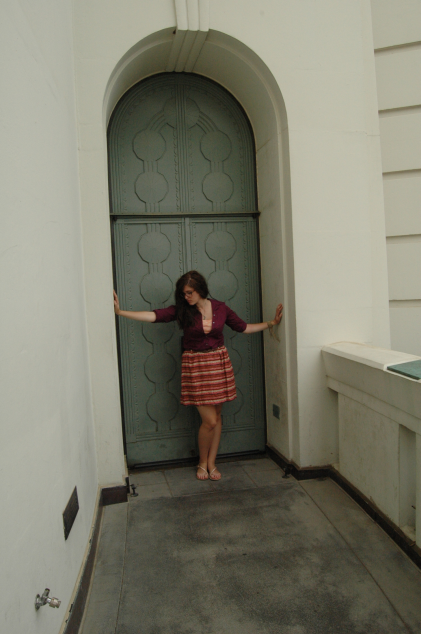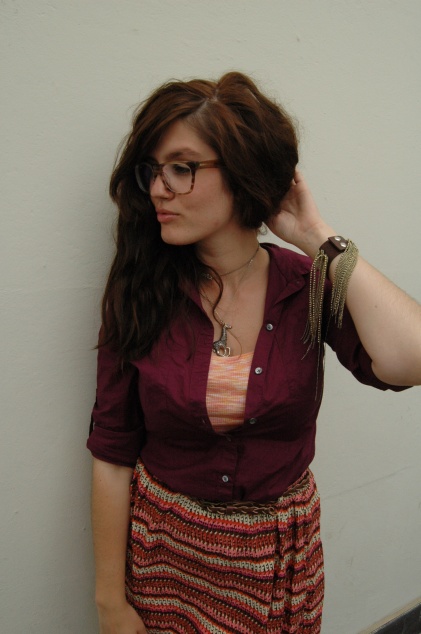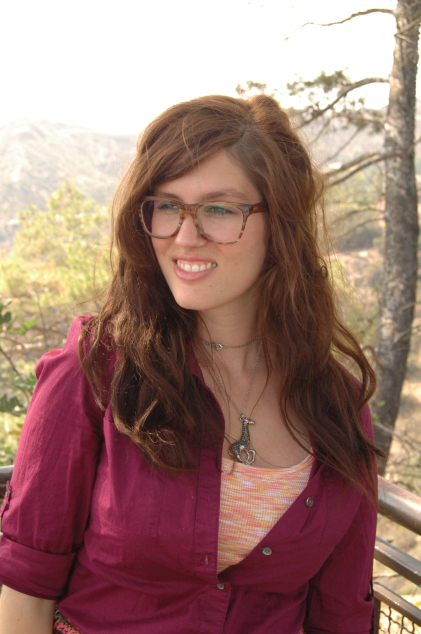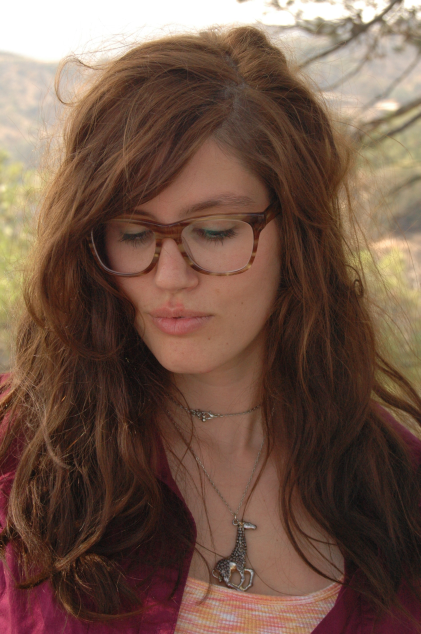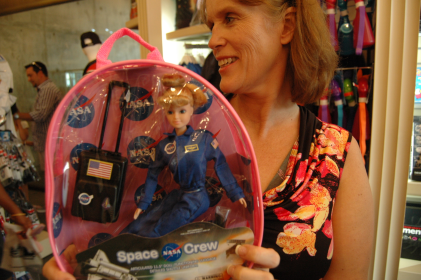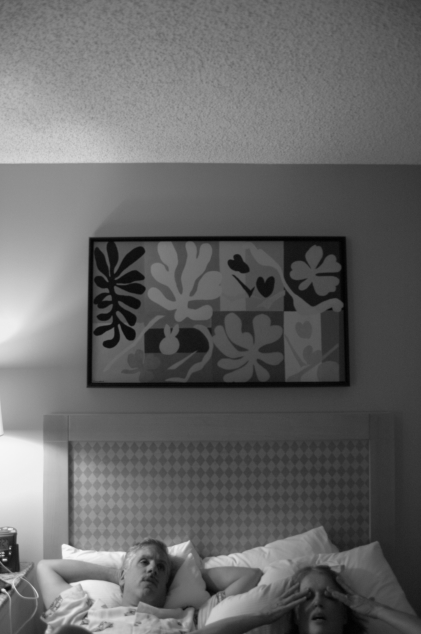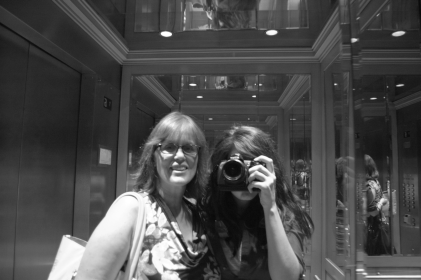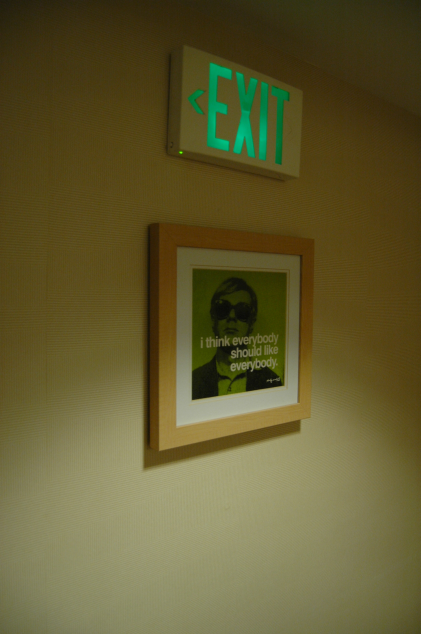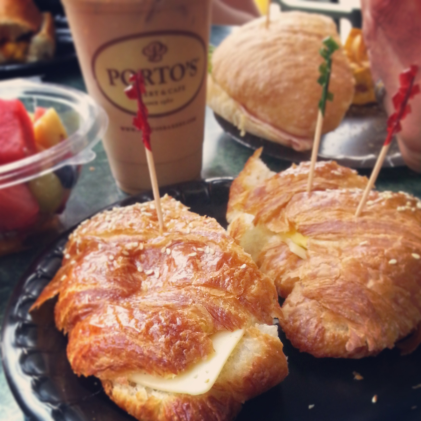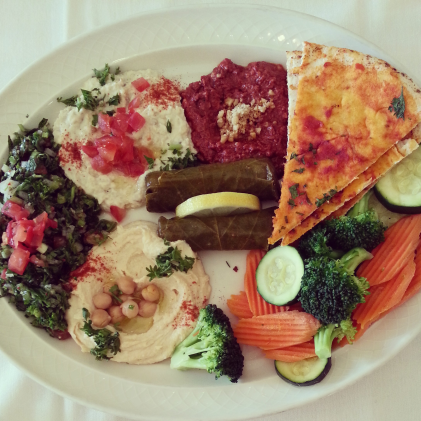 Outfit details: Glasses - c/o Glasses Direct. Shirt - Ann Taylor (they're having a 30% off sale right now). Tank - Old Navy. Skirt, belt, sandals - Target. Bracelet - InPink. Necklace - Forever 21 (similar) (I also want this).



First off, a few observations: 1) I only have time to take outfit photos when I'm on vacation or other people are on vacation visiting me. 2) These events took place before I cut my hair, but after I dyed it. 3) My brother gets taller every time I see him. He's currently 6'3" and 17 years old. 4) I'm wearing my giraffe necklace here because we were originally going to the zoo that day, but decided on the
Griffith Observatory
instead (and now I'm making observations, ha). 5) Most of my
glasses
nowadays are gifted by companies (thanks!).
This
one in particular was c/o and you can try them for yourself
at home for free
. Check it out!
Okay, now that
that's
out of the way... hi! This summer has been such a blur. I feel like I've done so much --
Santa Barbara
,
San Diego
,
Las Vegas
(
twice
),
my best girlfriend
visiting -- and it's all gone by super fast. I'm incredibly grateful for all of these opportunities, but sometime soon I need a full day of rest to just catch up on everything. My room is a mess and my car is even worse, I have photos and comedy sketches and clothing designs to work on, my blog makeover is coming up (stay tuned), I'm trying to see my boyfriend more than once a week, I haven't gotten my nails or eyebrows done in months (yikes!)... whew! I just keep reminding myself that no one's perfect and I can't do it all
all
of the time.
Just as with everything else that's been fun and awesome, my family's visit went by way too fast. My parents and brother stayed for a long weekend down the street at the crappiest
Hilton
ever (but it had a cool rooftop bar, and it was way better for them than camping out on the floor of my teeny apartment). Spending a few days with them was absolutely wonderful. They just 'get' me more than anyone else, as they should. We had a great time laughing and exploring together.
My favorite part of the Observatory is the architecture of the building. It's a beautiful place surrounded by gardens, hiking trails and views of the city. It was a bit overcast at first so it was hard to see the skyline, but I wasn't complaining about the cool temp. Just the week before, we had 100+ degree weather, which I'm sure would have melted my parents. I was happy that they brought some Michigan gloom along with them. :)
We had brunch that day at
Porto's
before the Observatory and dinner at
Carousel
afterwards. We also stopped at
Target
to stock up on snacks and drinks so that we wouldn't spend too much money out. (By 'we' I mean 'they' because my parents were generous enough to pay for almost everything during their stay. I'm so grateful for them.) That night, we hung out and relaxed at their hotel. My mom and I went to the rooftop bar to explore, but quickly left after random dudes hit on us (bound to happen with my hot mama around). We planned on going again the next day -- with my dad, of course!