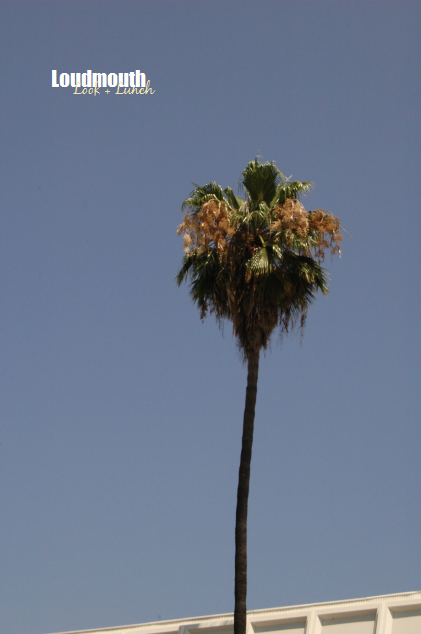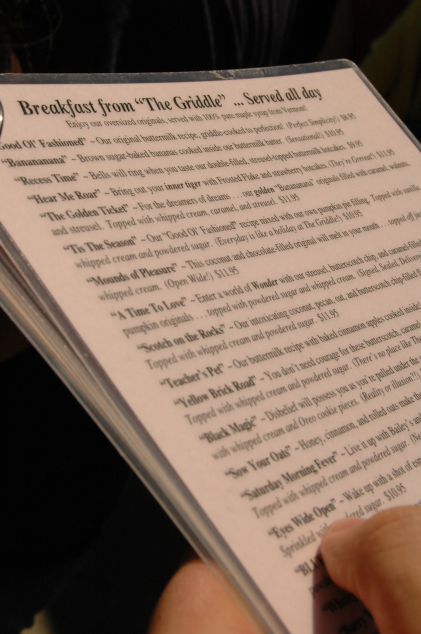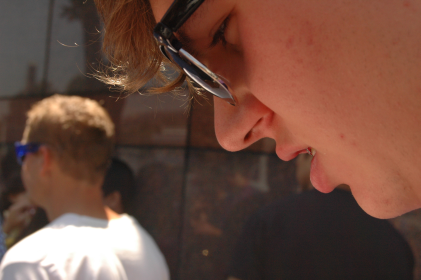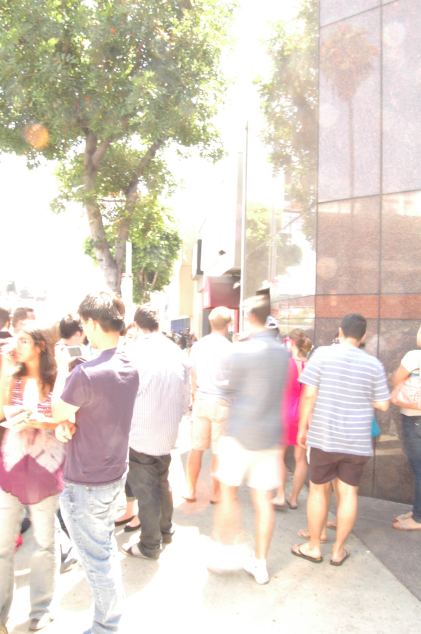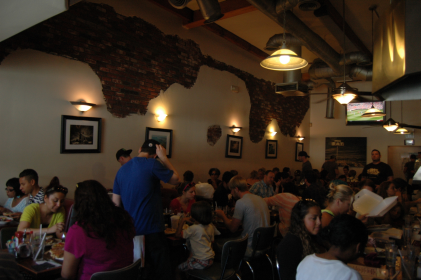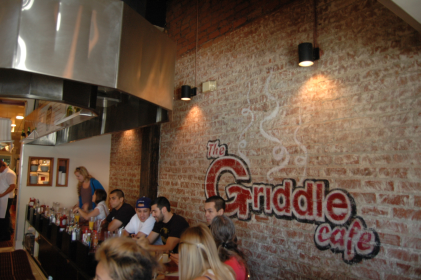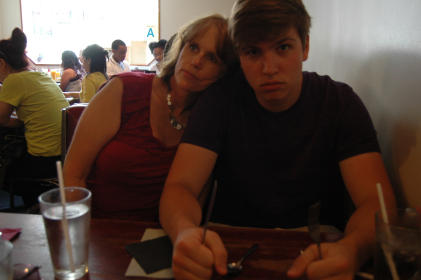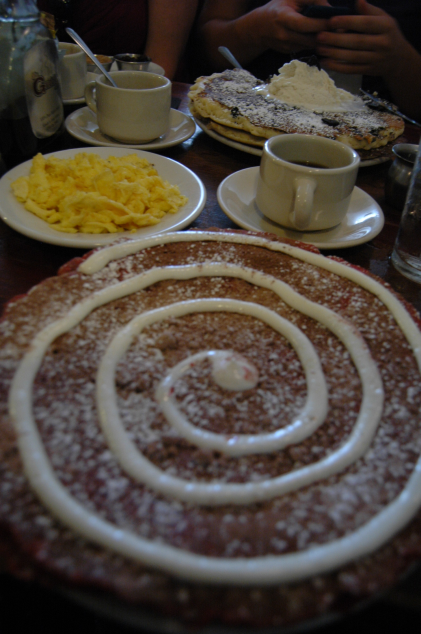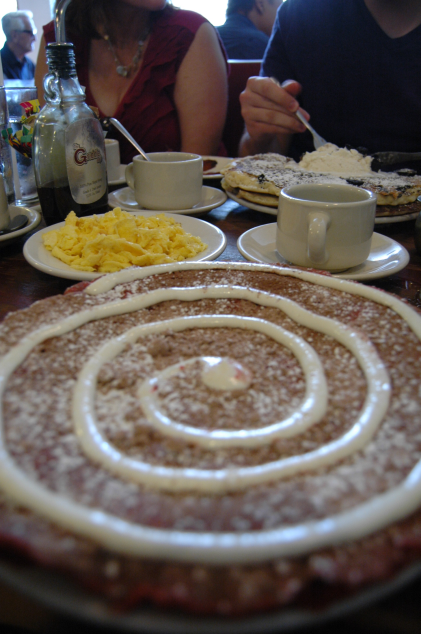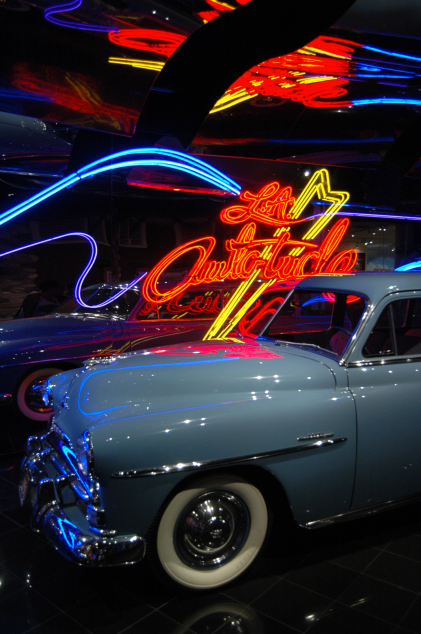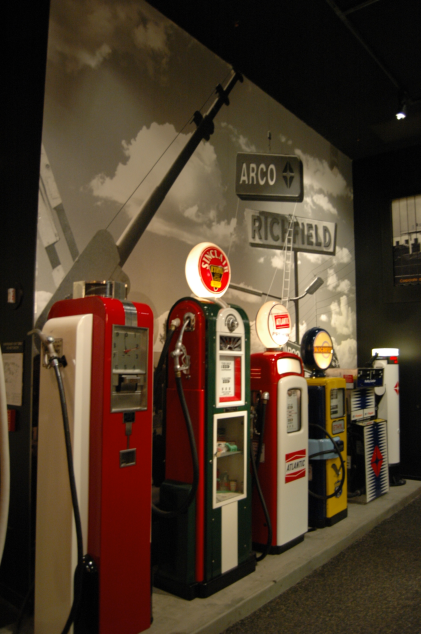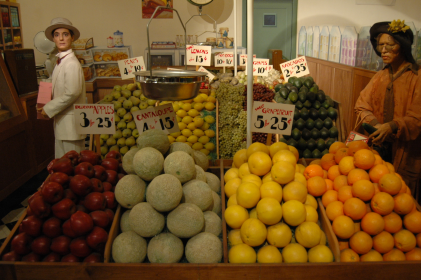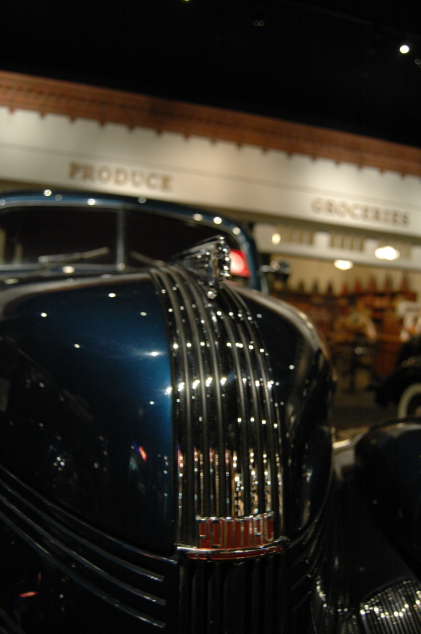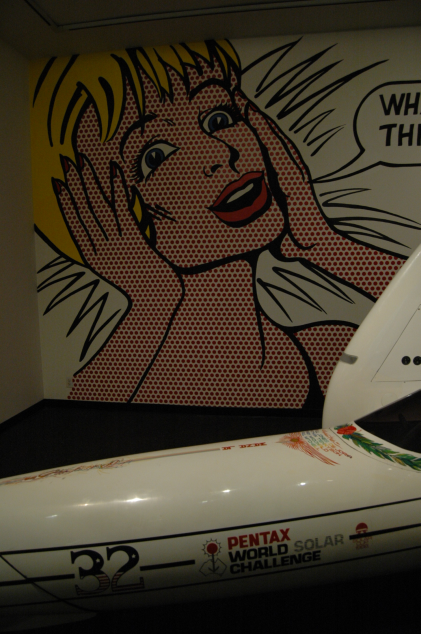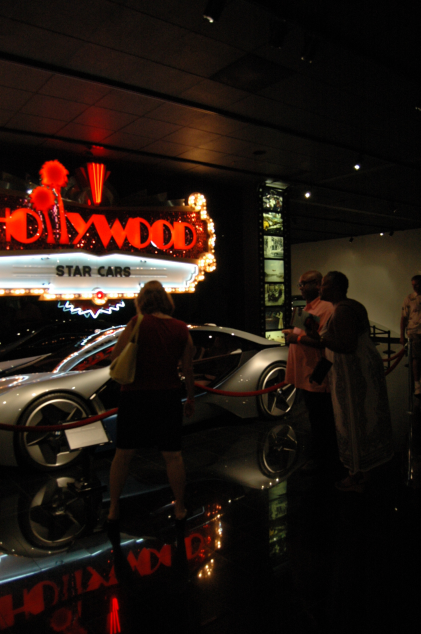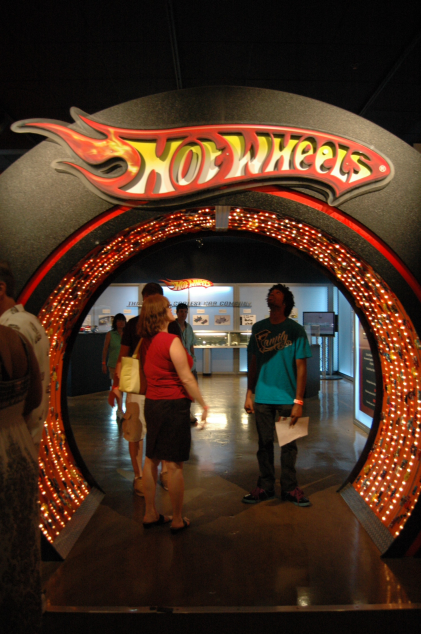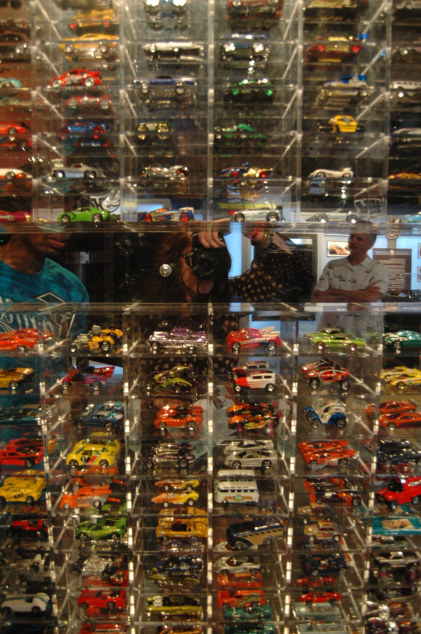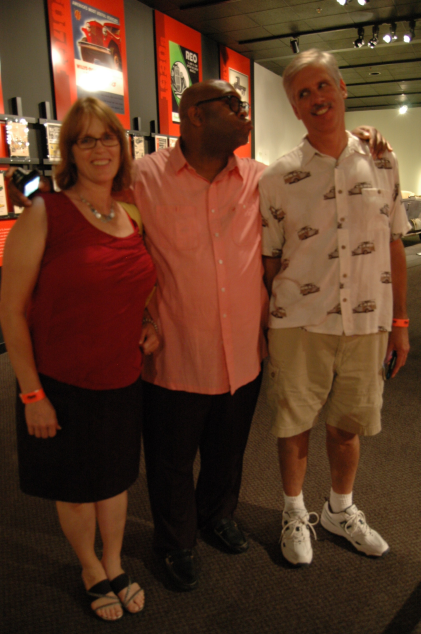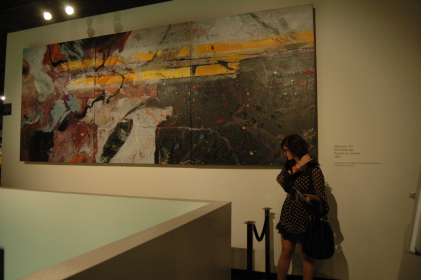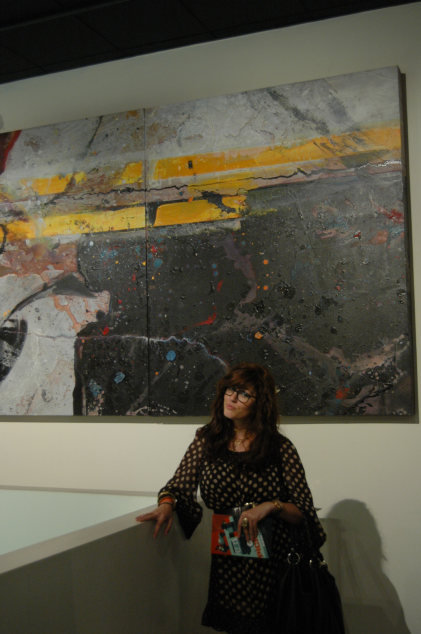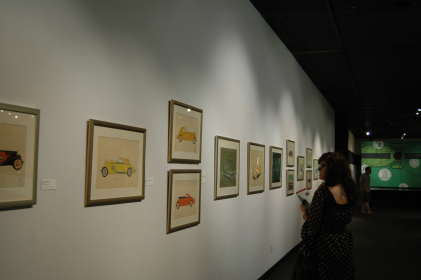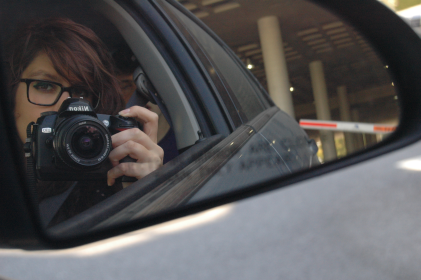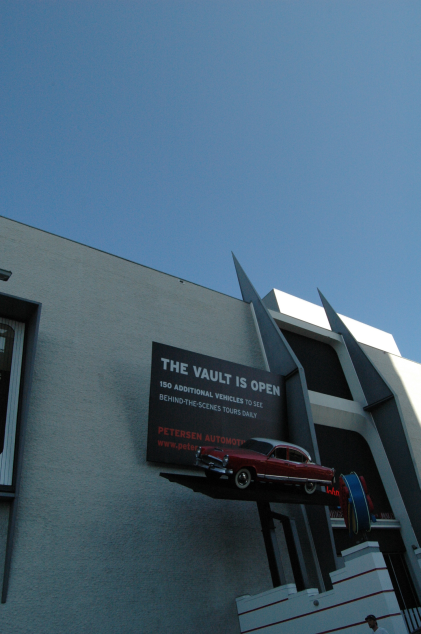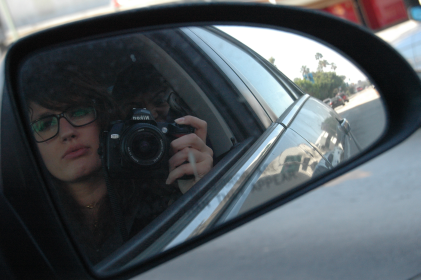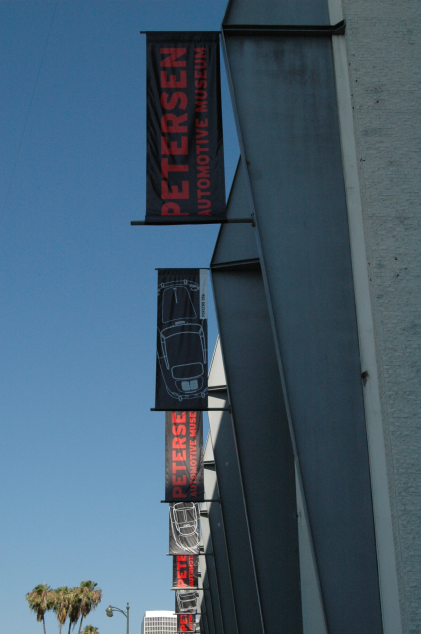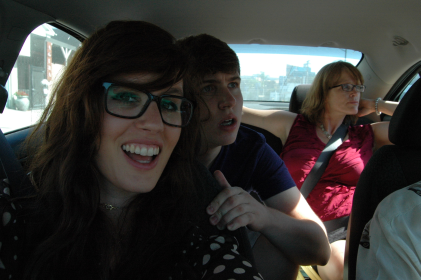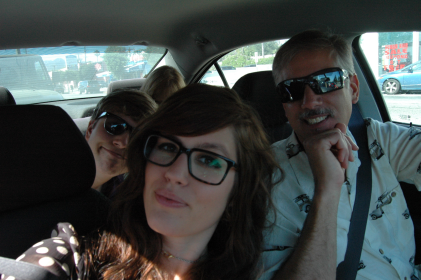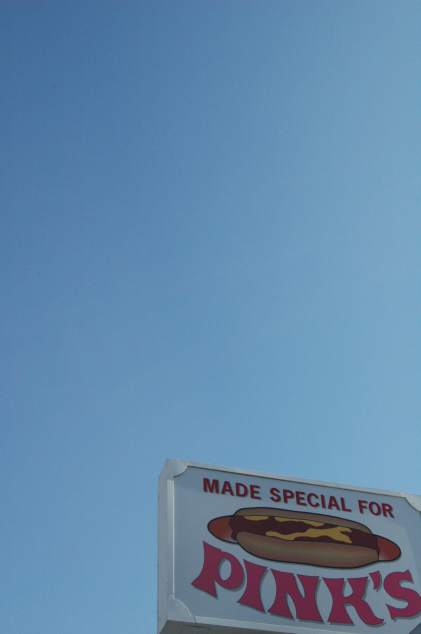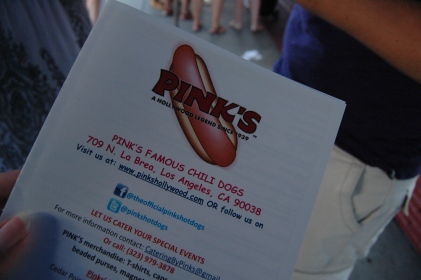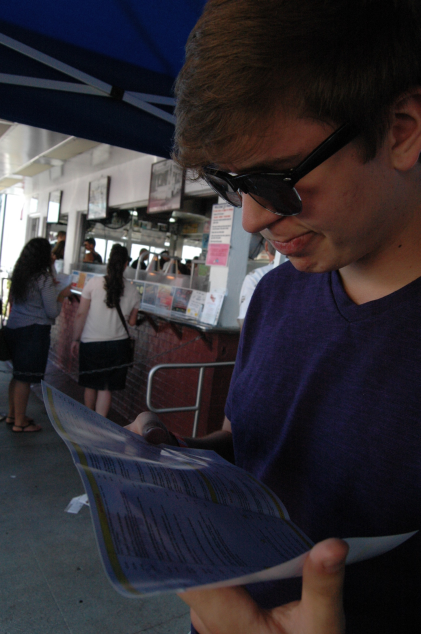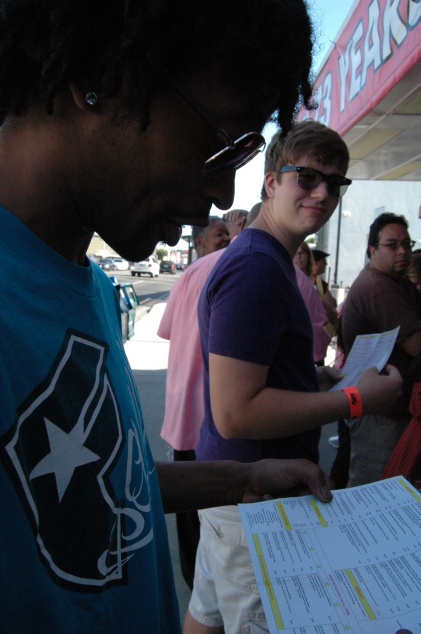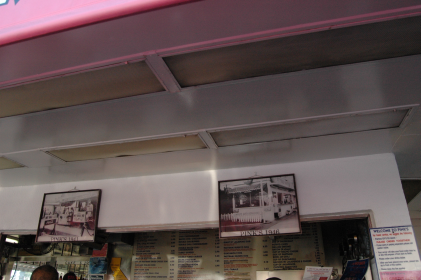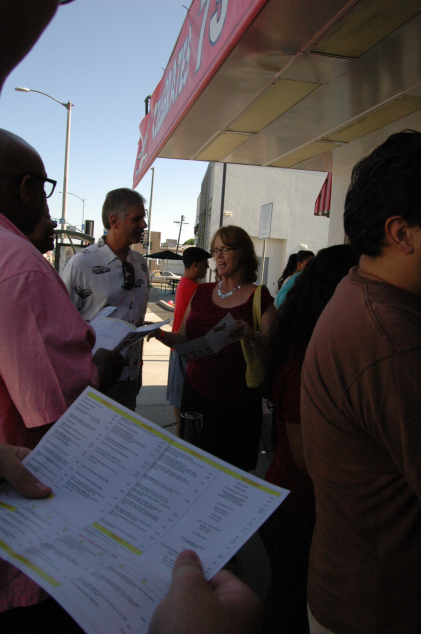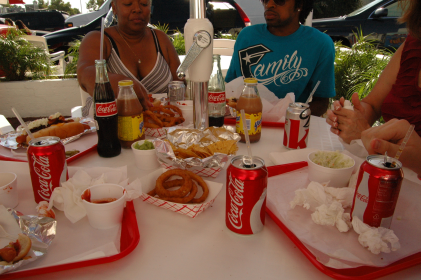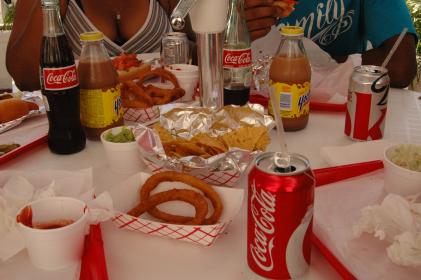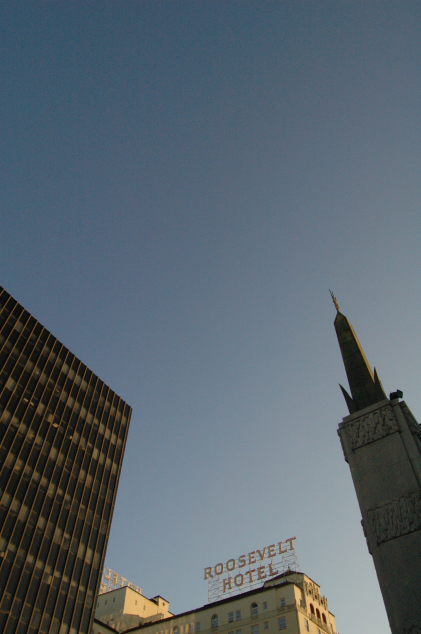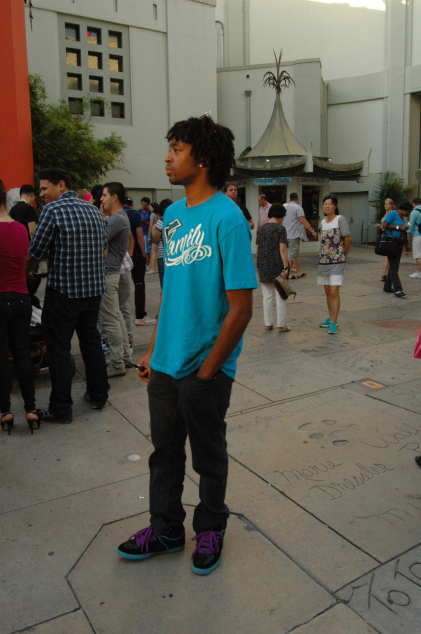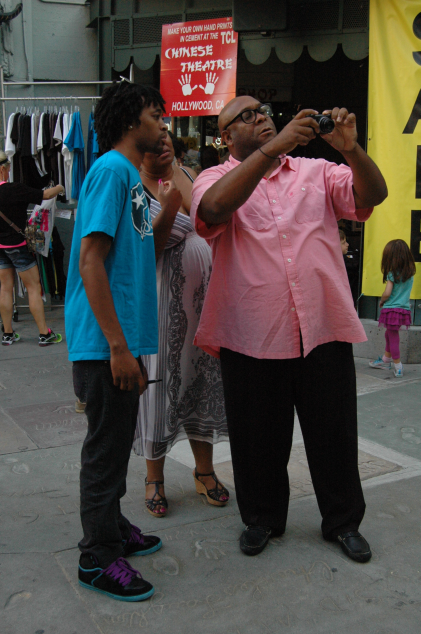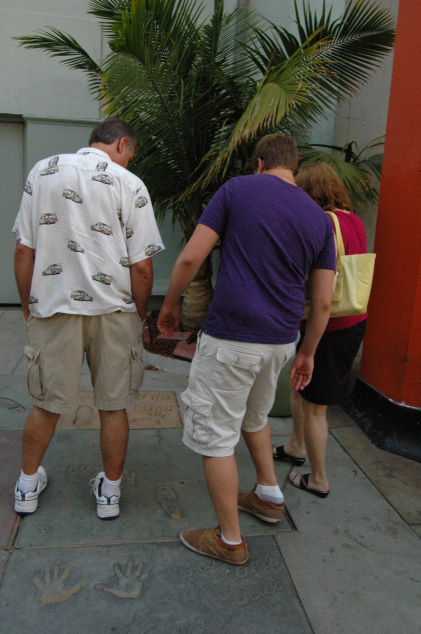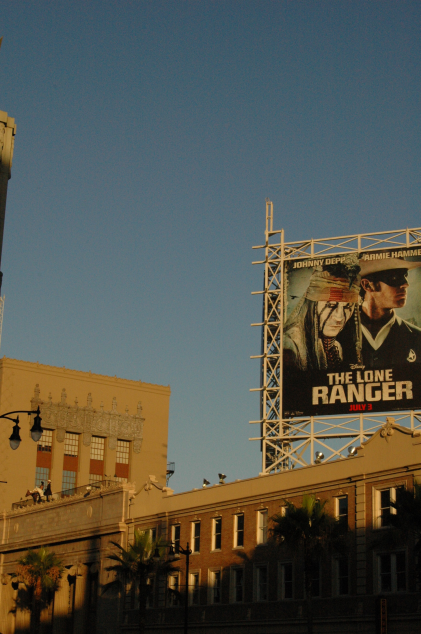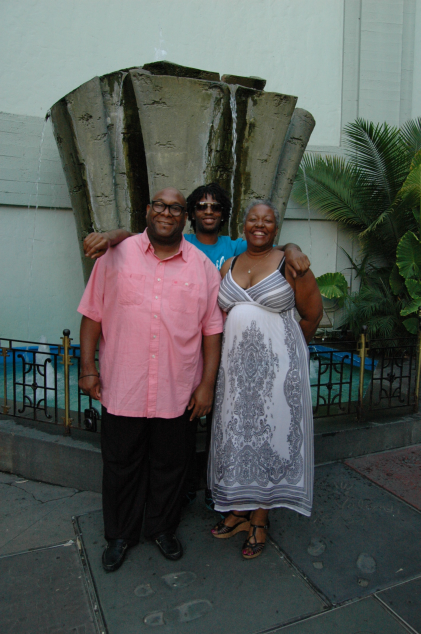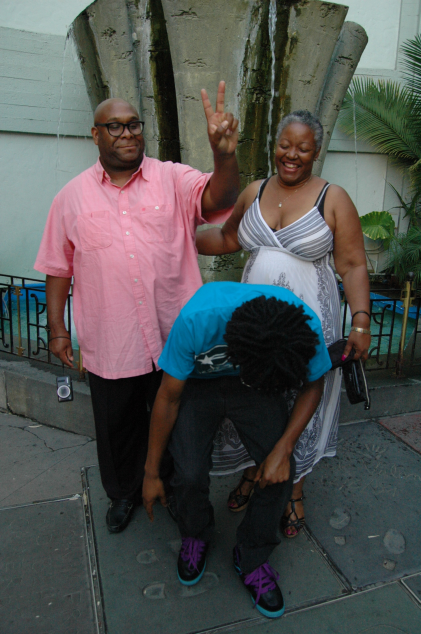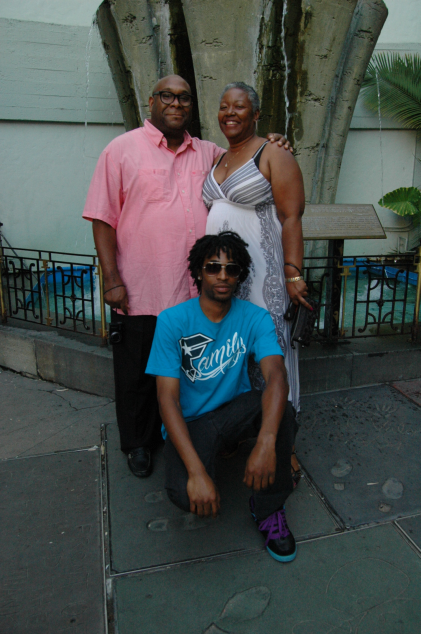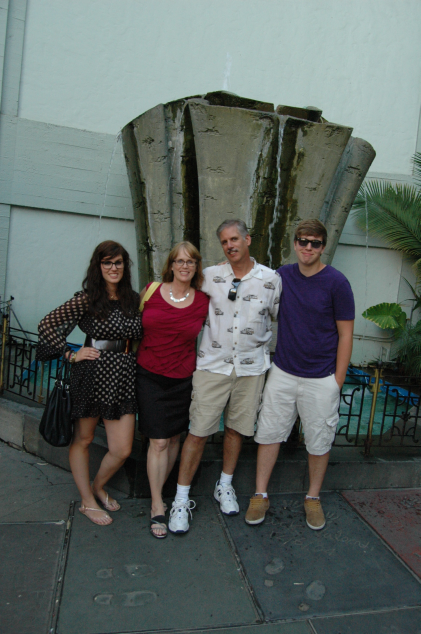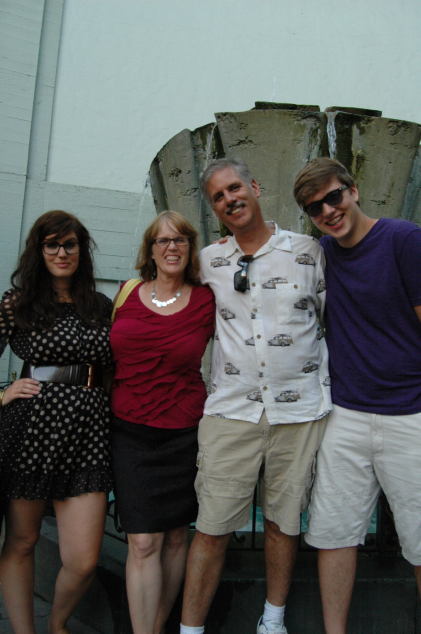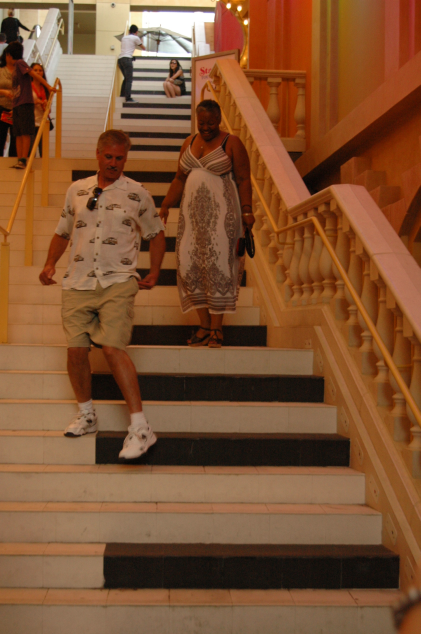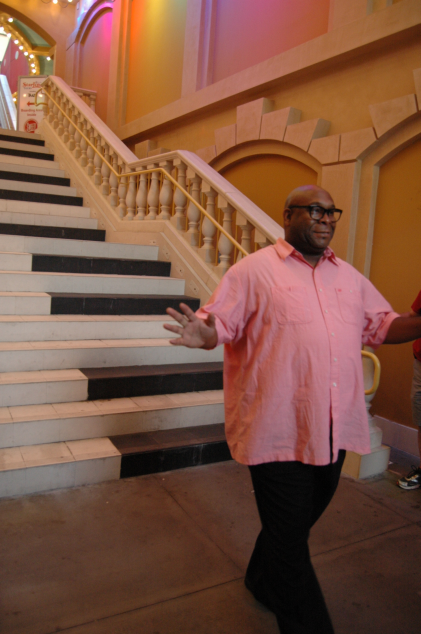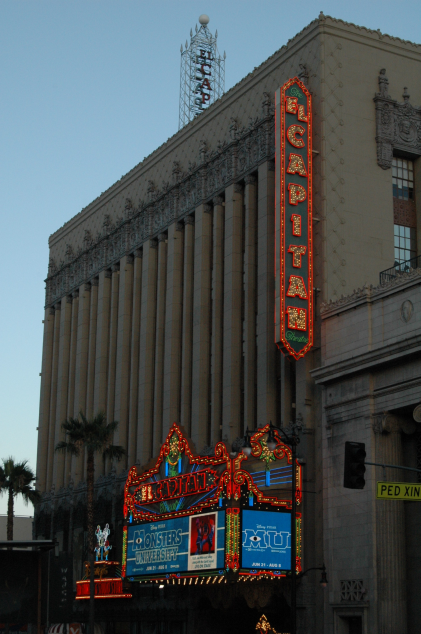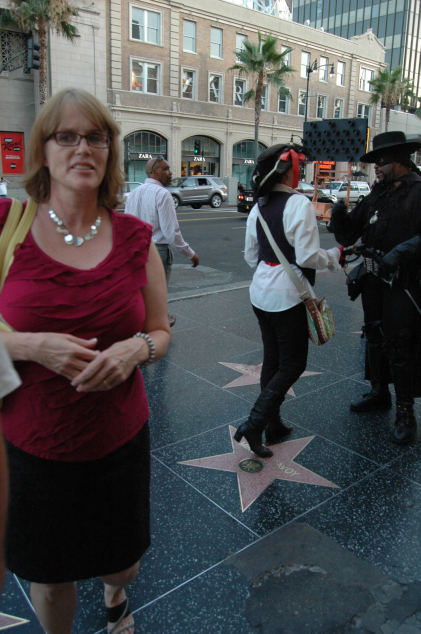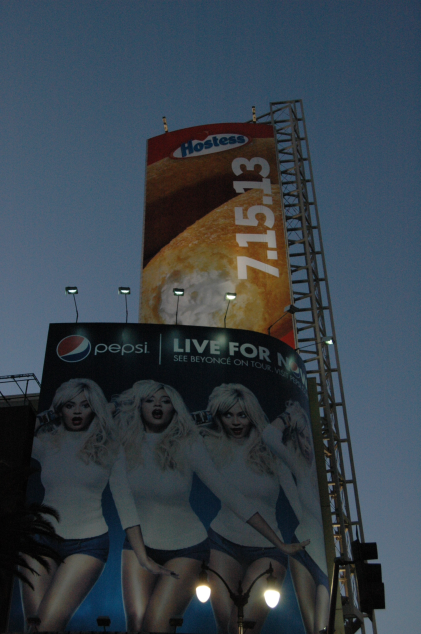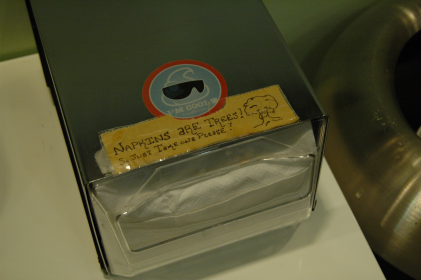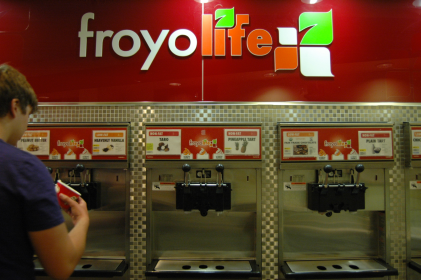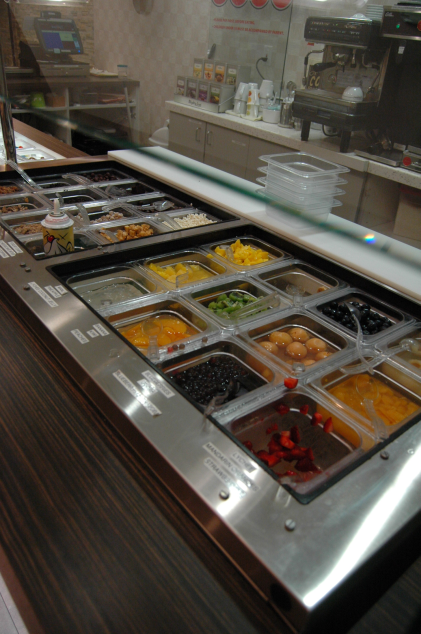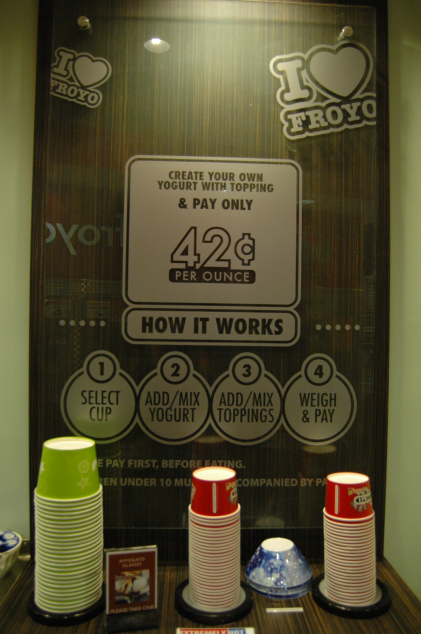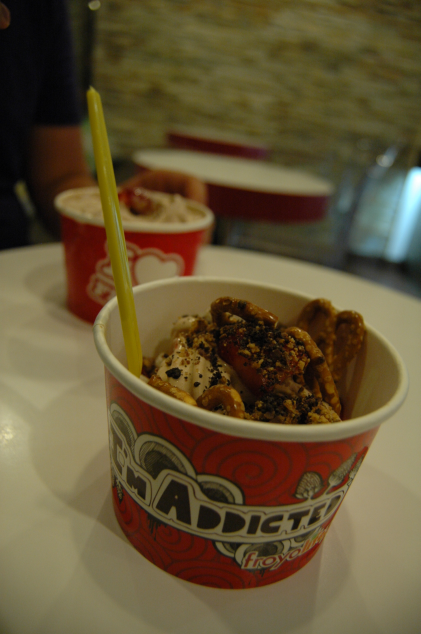 Outfit details: Glasses - c/o GlassesUSA. Belt - Ann Taylor (they're having a 30% off sale right now). Ring - Macy's (similar). Necklace - Emily Lyn Design (won in a giveaway). Sandals - Target. Bangles - InPink + Target. Bag - Salvo. Watch - Michael Kors (similar + cheaper).



Hey guys! Happy Monday! After a 4-hour nap yesterday and another 6 hours of sleep last night, along with some much-needed time with the boyf and my favorite coffee, I'm back to my normal bubbly self. I'm
so
excited to show you these photos from day three of my parents' visit (see
one
and
two
) because it may just be my favorite. This was the day that my parents and
Brandon
's parents met for the first time!!
Our fun started at
Griddle Cafe
, the best breakfast spot in Hollywood (my humble opinion, of course) and then we were off to meet Brandon's fam at
Petersen Auto Museum
. My dad has been working at
General Motors
for 20+ years, and B's sweet mom Juillet runs her own business called
She Auto World
. The Petersen was a great spot to break the ice! I'm really not surprised that everyone got along so well -- Juillet and Renard are super fun and friendly, and my parents are just the same. Taking photos in poor lighting is always a challenge, but I really don't feel like going back and editing this massive set of photos (sorries).
After the museum, we were off to
Pink's
for some grub. Unfortunately I was still super full from brunch so I didn't opt for the vegan hot dog, but I
did
indulge in a Coke and a couple onion rings. :) My brother had never seen Hollywood Blvd before so after that we went down to the
Chinese Theatre
and took more photos. We walked up and down the street, chatting and people-watching. My poor mother got pulled into a photo with some characters and my dad was forced to pay, which was hilariously awkward. We all had a great time laughing and getting to know each other, and when it was time to say goodbye I found myself even more grateful to have Brandon in my life. Can you believe that we've only been together 4 months? I feel like I've known him forever. It was truly meant to be. ♥
On our way back to the hotel, we stopped at
Froyo Life
(frozen yogurt was another first for Aaron). It was absolutely delicious and the perfect ending to a wonderful day! I can't wait until Aaron is old enough to visit on his own -- we're going to have a blast.
*PS: I've been getting a lot of traffic lately thanks to
Loudmouth Cosmetics
and
Loudmouth Burritos
. I am not affiliated with either of these companies, but thanks for stopping by! (And now I'm curious. Are those burritos good?)