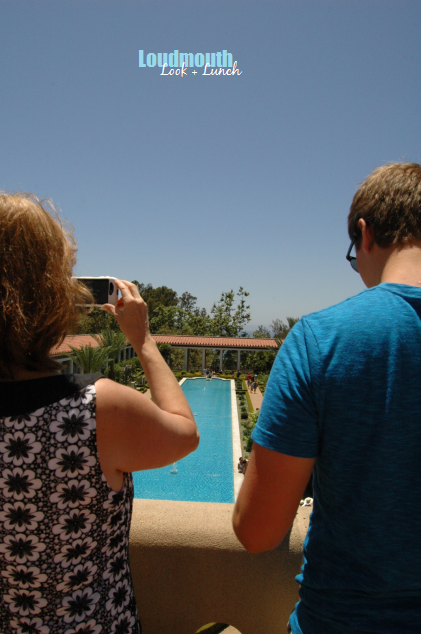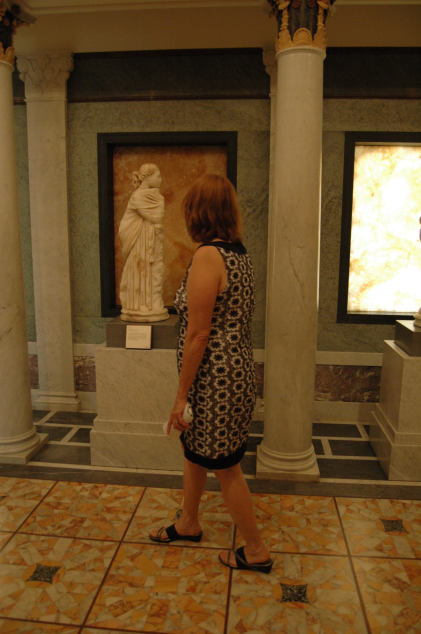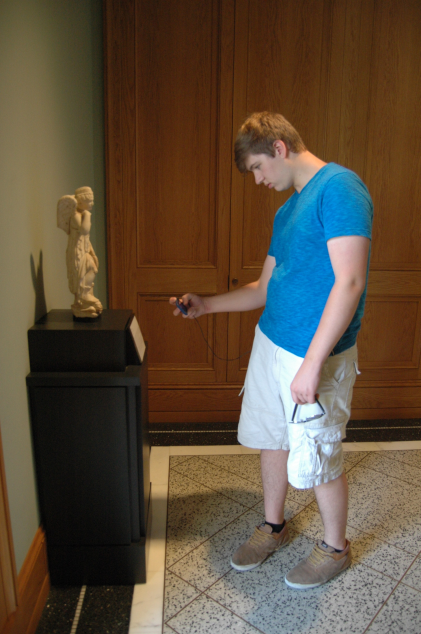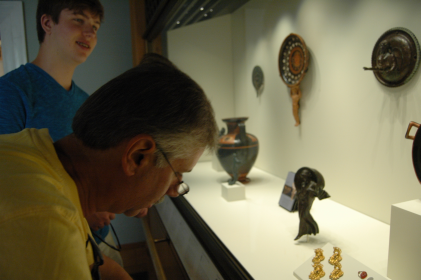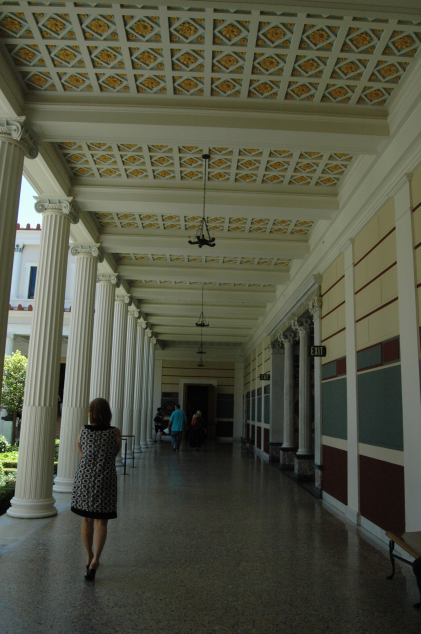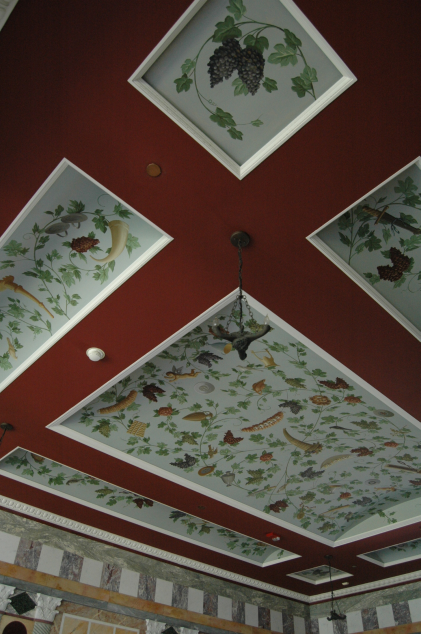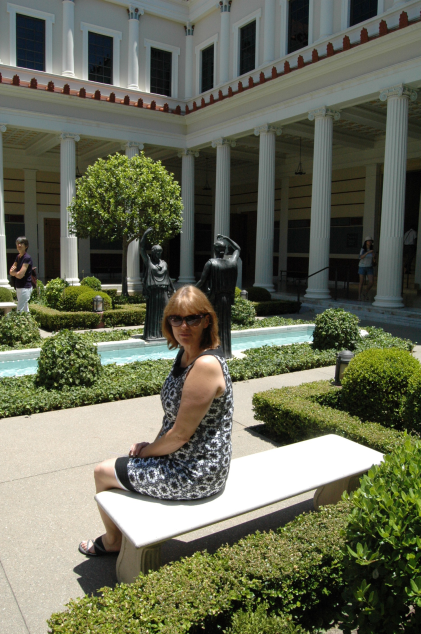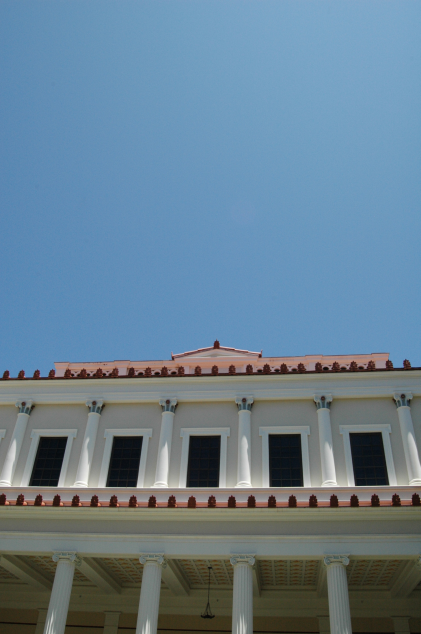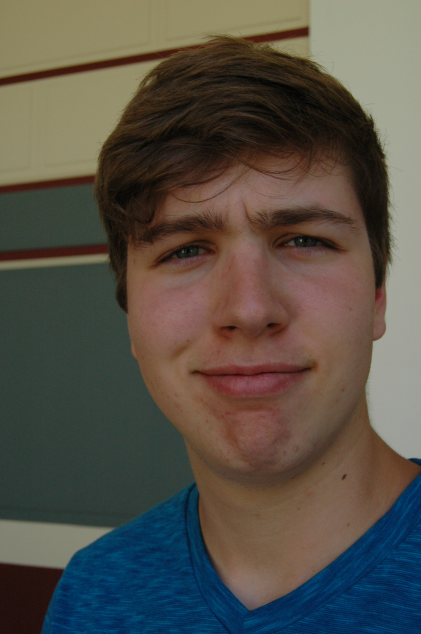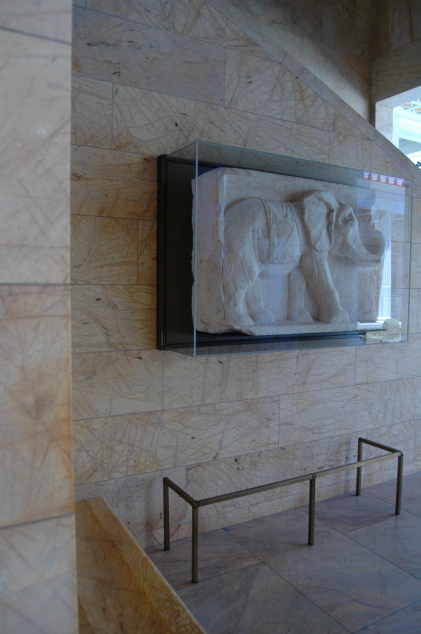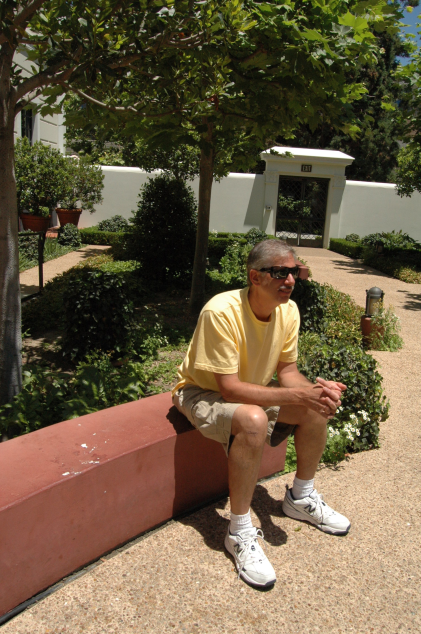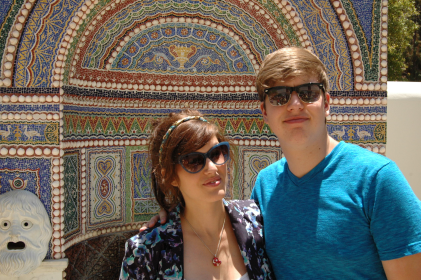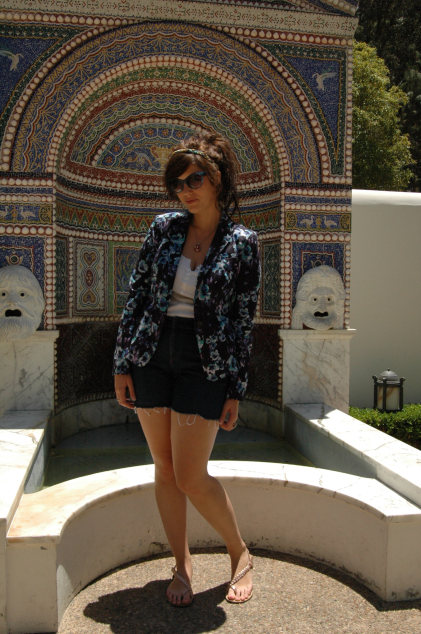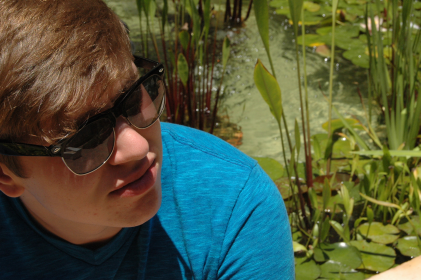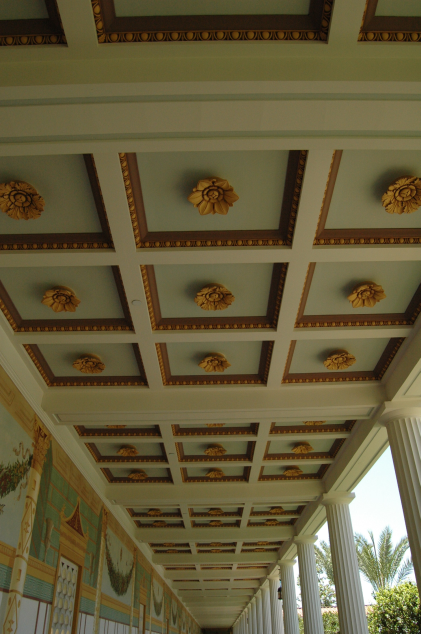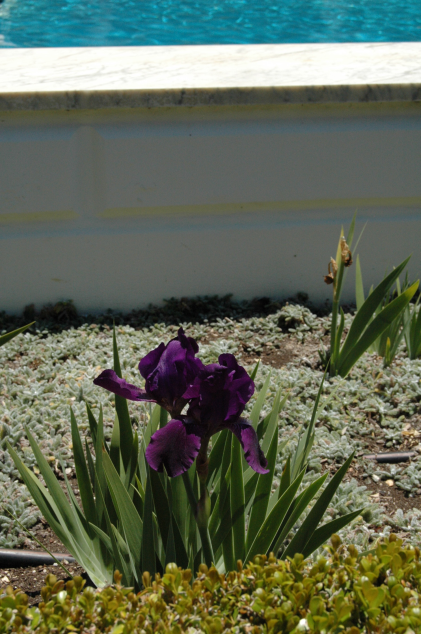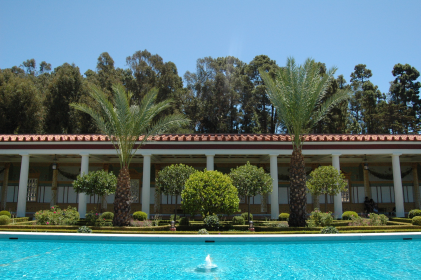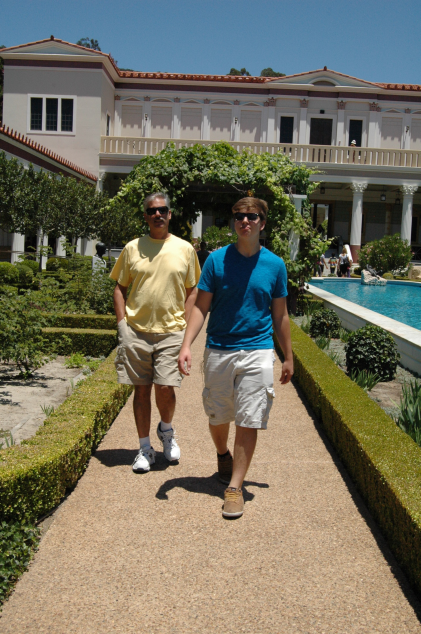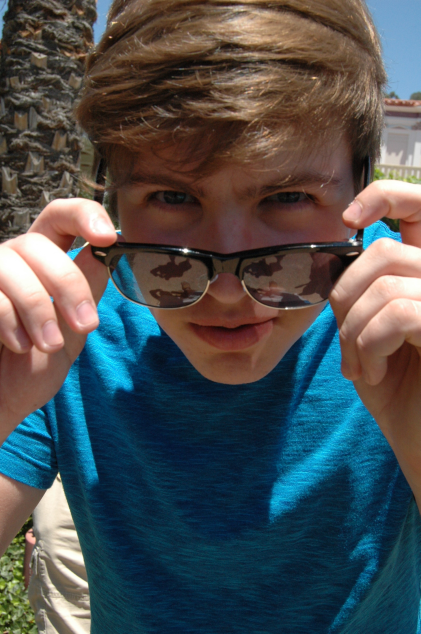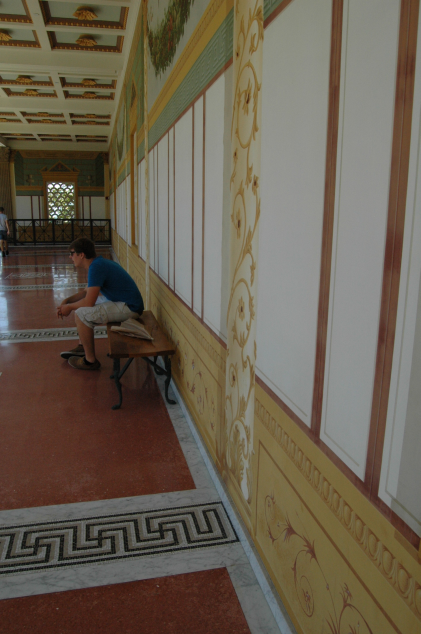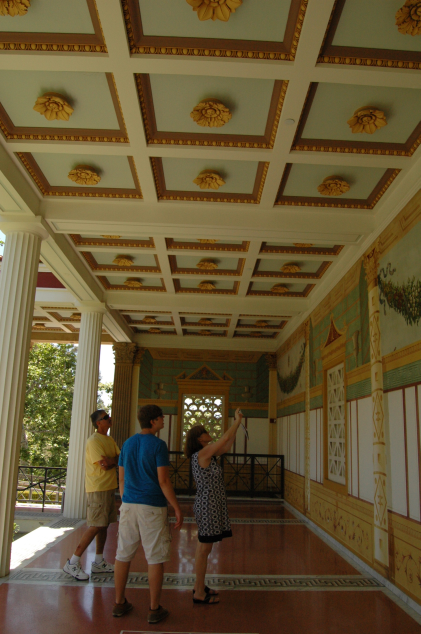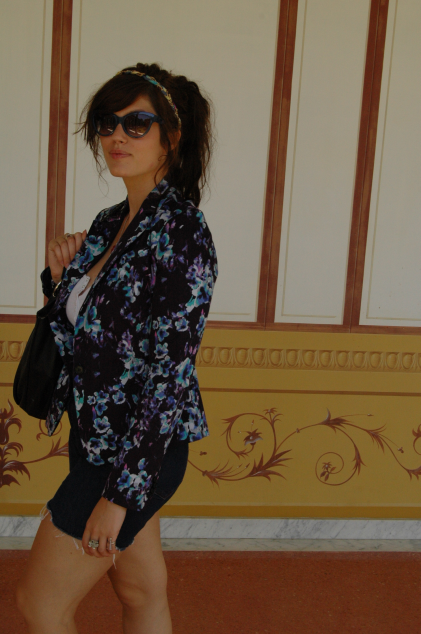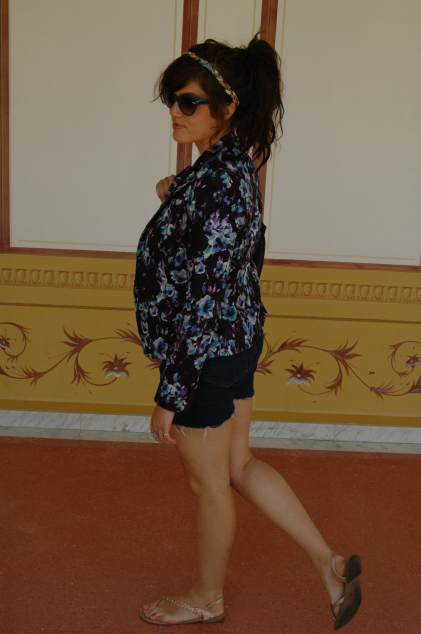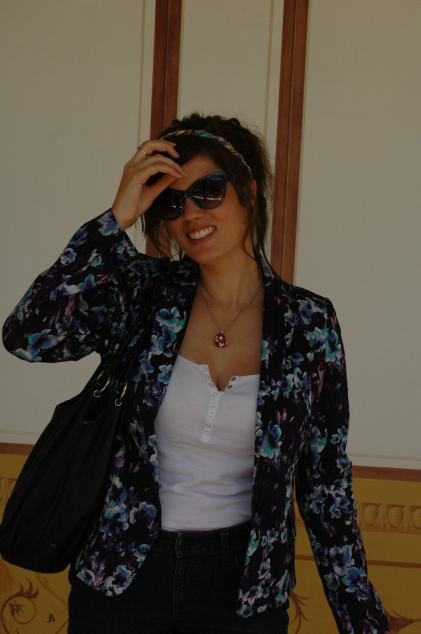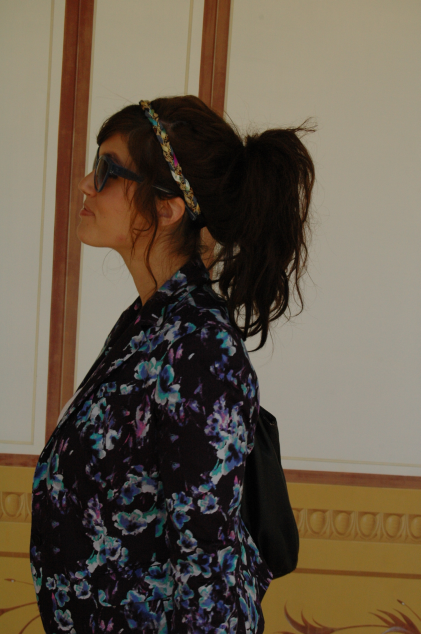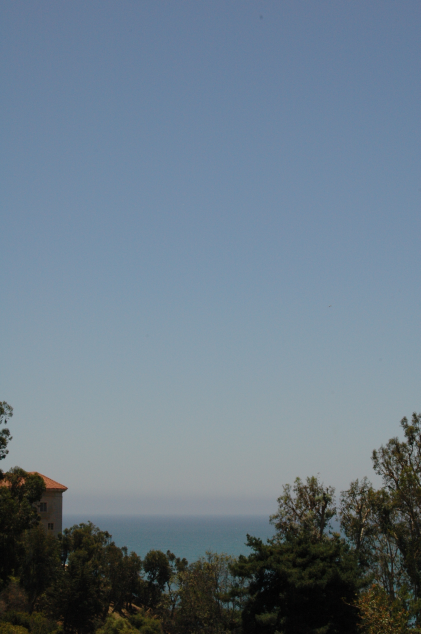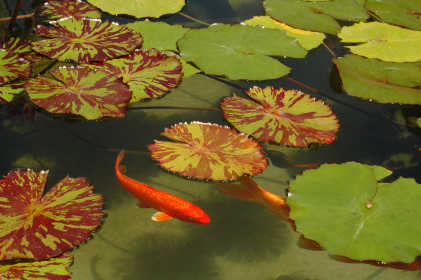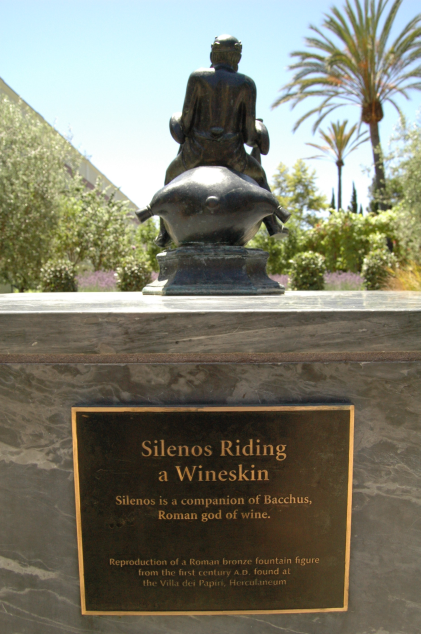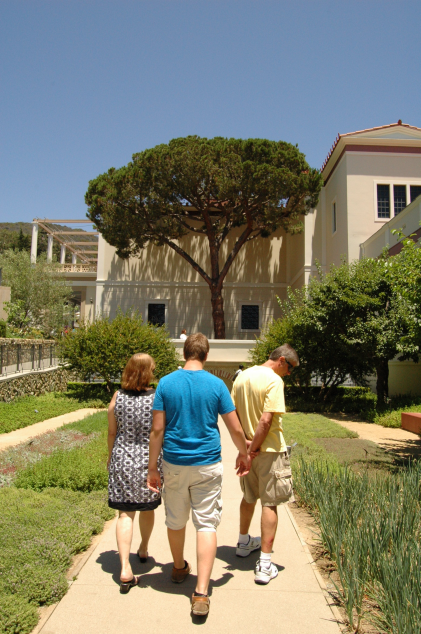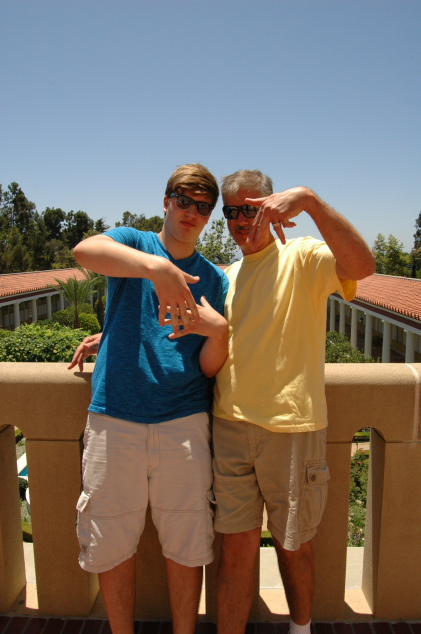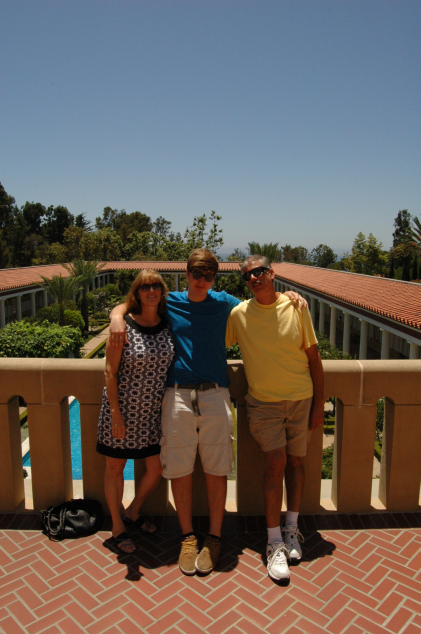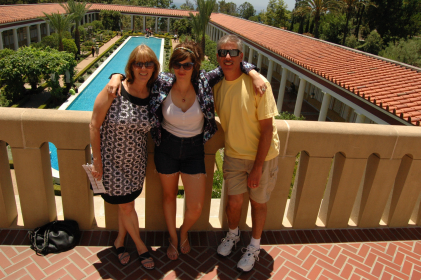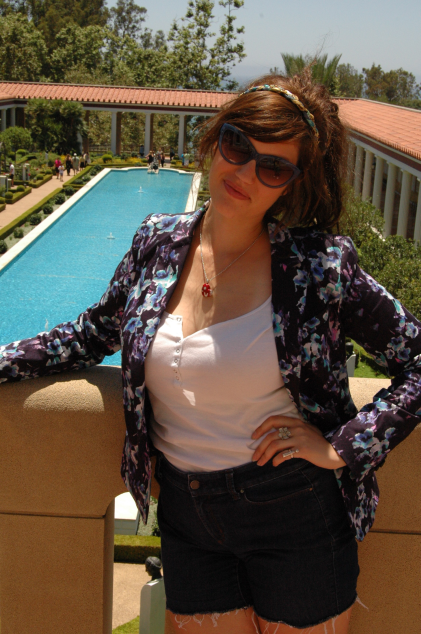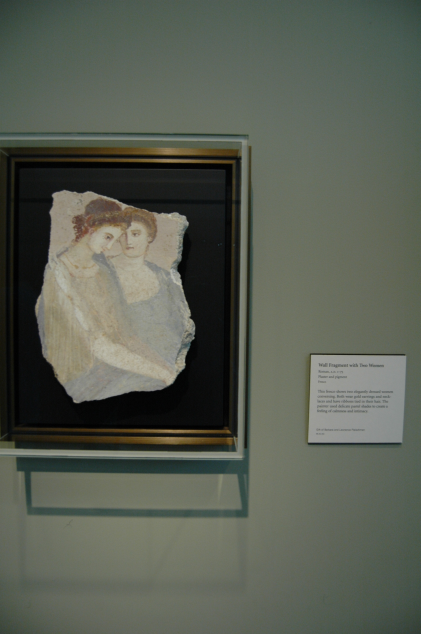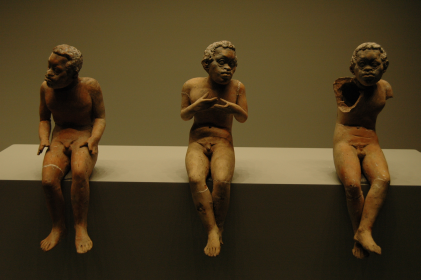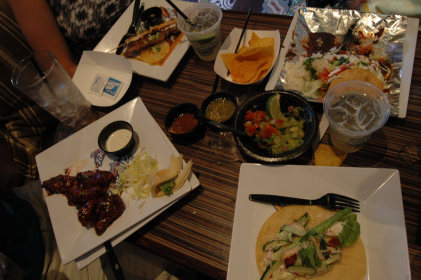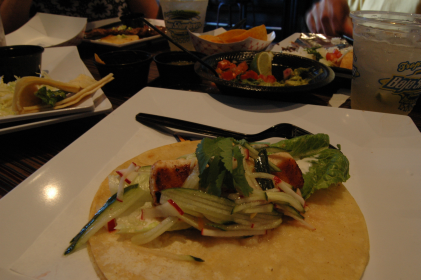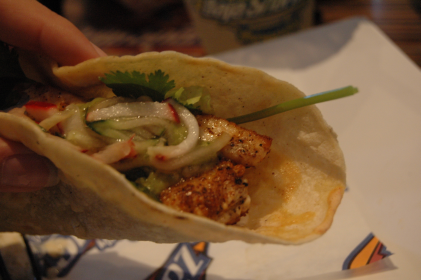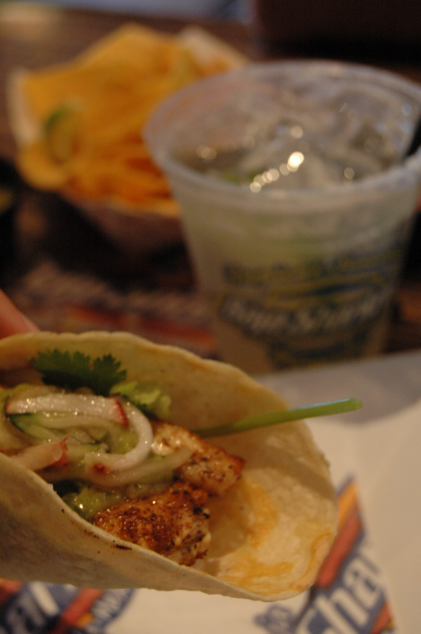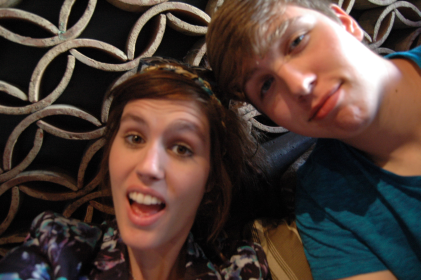 Outfit details: Blazer, tank, shorts (cut from jeans myself) - Ann Taylor. Sunnies, sandals - Target. Bag - Salvo. Headband - Forever 21 (similar). Necklace - c/o Kranich's. Exclamation ring - Wendy Brandes.



These were taken on the fourth and final day of my parents' visit a few weeks ago (see
one
,
two
,
three
). We drove down to Malibu to see The Getty
Villa
, a beautiful museum by the beach. I'd been there twice before -- the
first
with my mom back in 2011, and the
second
on a date in 2012 (the guy never called me back, thank God). We had a great time peeking at the artifacts, strolling through the gardens and gazing into glimmering pools. The architecture, as always, was my favorite part; it's absolutely stunning, no?
After that, we drove farther north to Santa Barbara (my
favorite
!) for food, drinks and shopping. We enjoyed a happy hour feast at
Sharkeez
before popping into a few stores on State Street. My mom bought my brother a pair of new kicks from
Vans
, and as they were looking around, I ended up finding a purse and wallet that I loved. My Salvation Army bag was on it's last leg, so I justified the purchase. After a bit of arguing over the bill, though, my mom insisted on paying for it all. Have I mentioned how wonderfully kind and generous she is?
Then, sadly, it was time for us to part ways. My parents and brother were headed to
San Francisco
to visit my Aunt Eva and Grandmother Theresa. We were all teary-eyed, and I had to keep myself from bawling as I drove back to LA. I don't think they realize how much I miss them; why can't they just move here already?