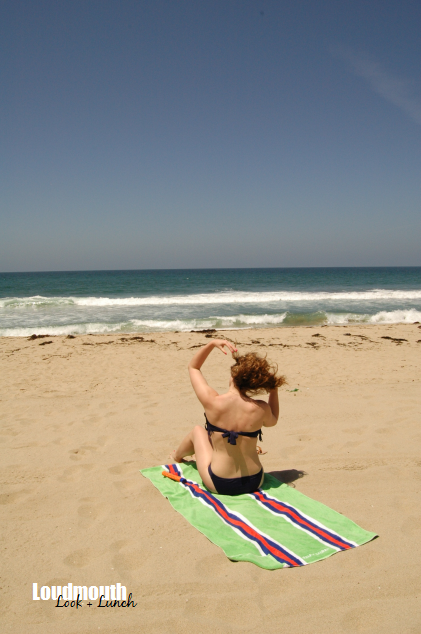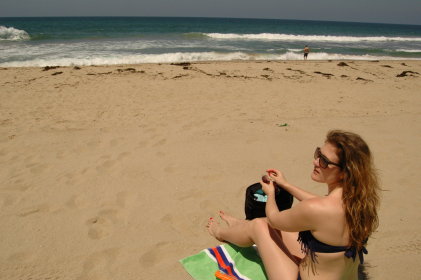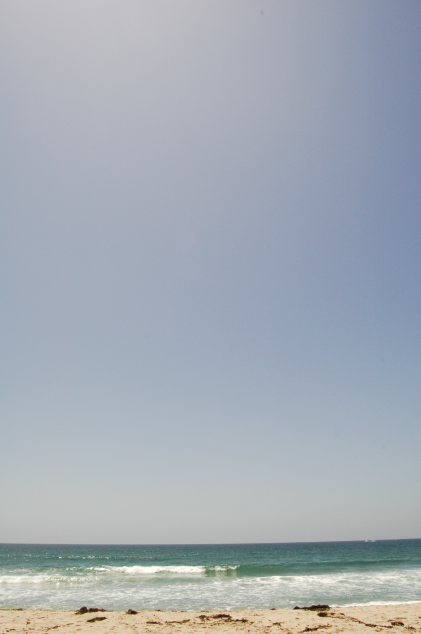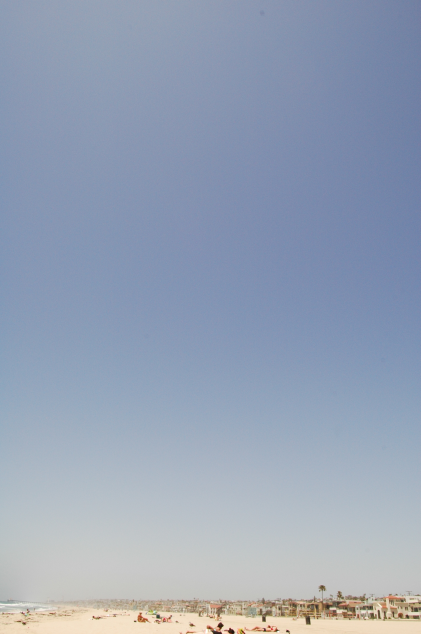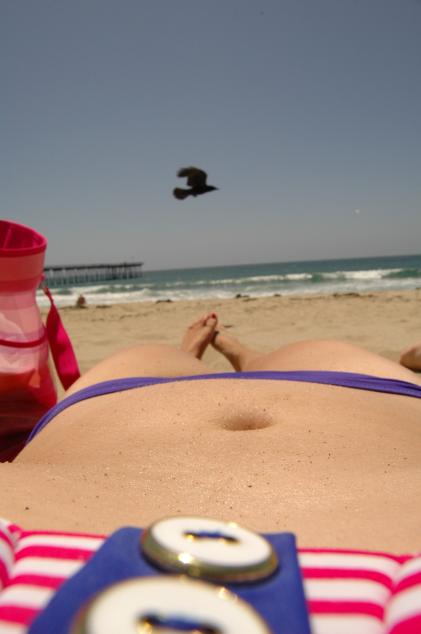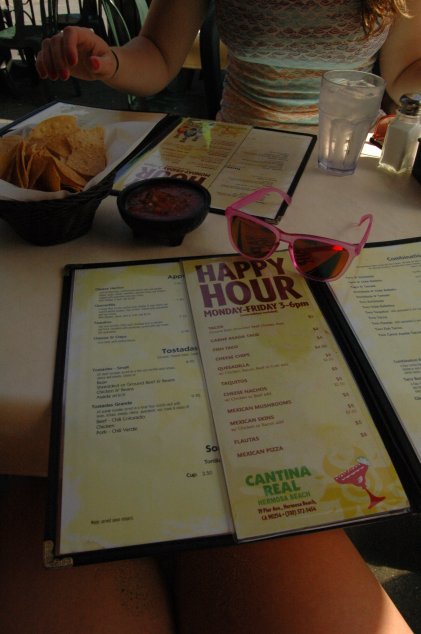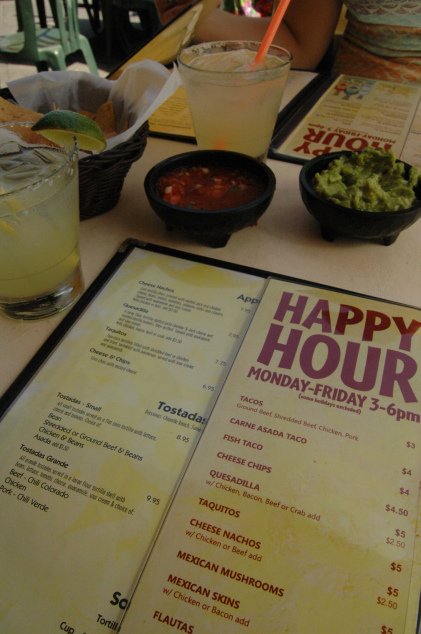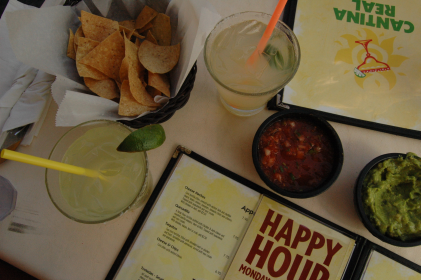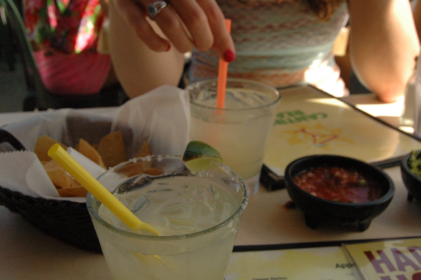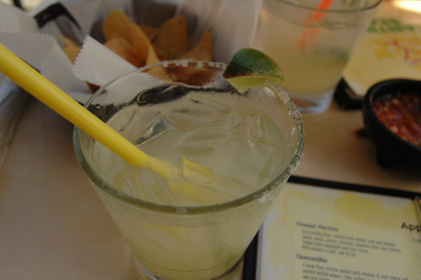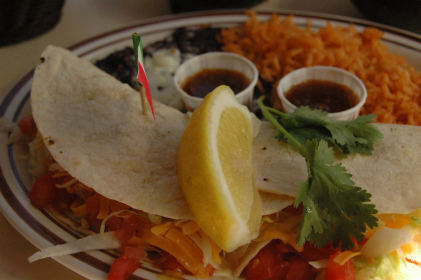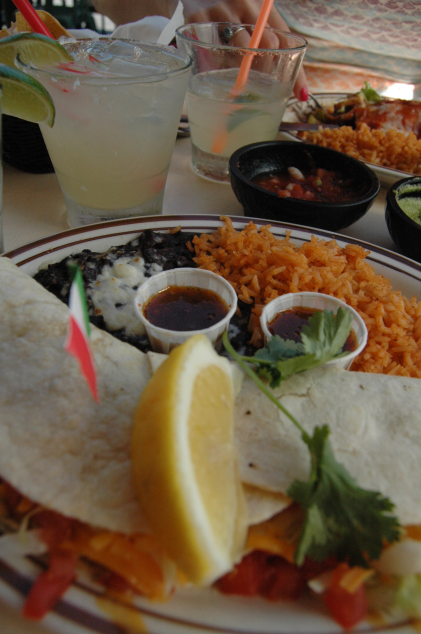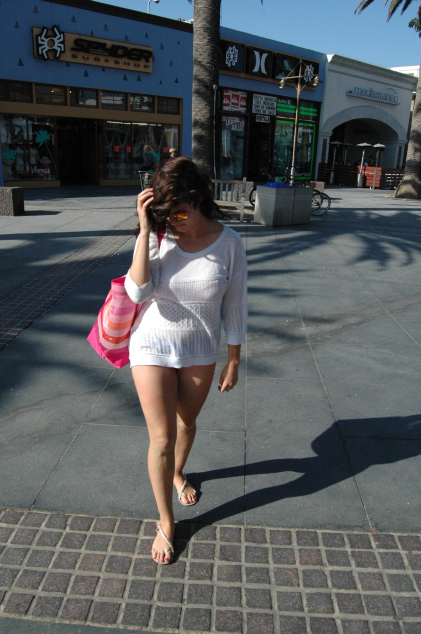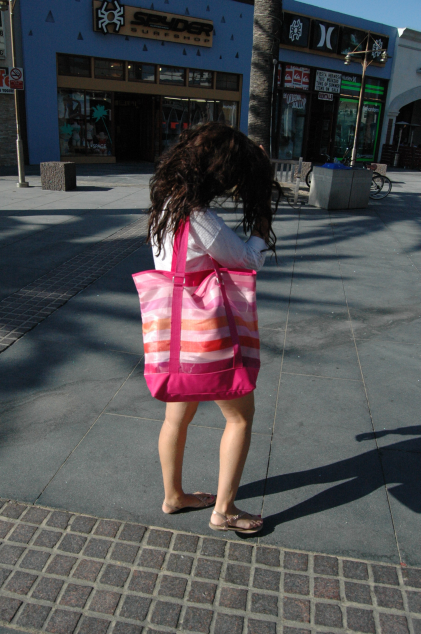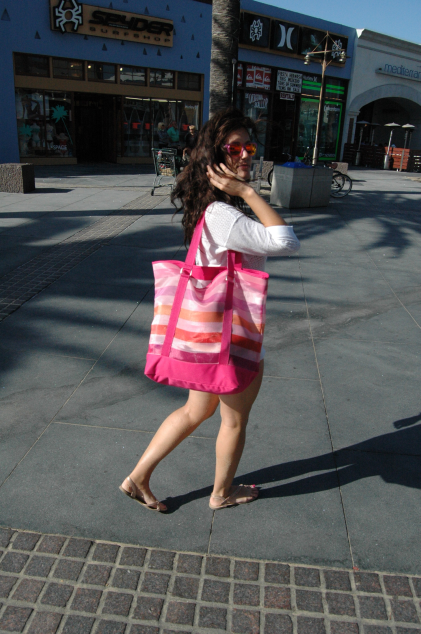 Outfit details: Swimsuit, beach bag, sandals - Target. Oversized sweater - Ann Taylor. Sunglasses - c/o Nectar.



This is the last set of photos from
Malorie
's visit to
LA
, and I can't believe they were taken over a month ago. Her time here came and went so fast, and I started missing her as soon as she left. Although I do have friends in my new city, no one will ever replace Mal and the friendship that we've cherished for nearly 20 years. We had the most amazing time here together and I know I'll never forget it.
We wanted to get a beach day in before she left, so on her fifth day (see
one
,
two
,
three
,
four
) we cruised over to
Hermosa
. It's always been my favorite; I love the young, hip vibe. The beach is always quieter than touristy Santa Monica, and I can always find something (or too many things) at the cute little shops.
I also have a few favorite bars and restaurants there, one of them being
Cantina Real
. After laying out in the sun, we hung out there for happy hour. I had fish tacos, she had a burrito, and we both enjoyed the margaritas. The restaurant is right by the water, so we sat outside and scoped out the scene. Who doesn't love people watching?
It's funny because as I type this, I'm actually enjoying another staycation -- this time, with my parents and younger brother. It's my mom's fourth time visiting, my dad's second and Aaron's first! I'm so happy they're here. I feel very blessed to have them as my family, and to have these few days to spend together. Time to play tour guide again!