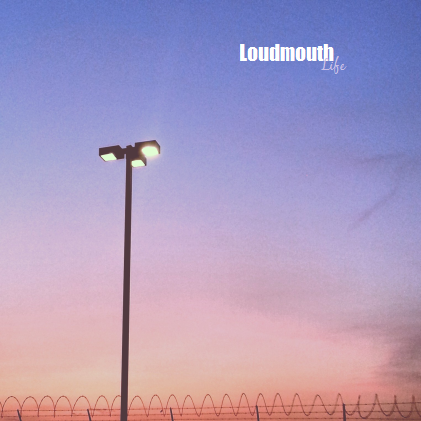 August is now in full swing, and I've been working at
my 365 project
for over 7 months now. I feel like a lot has happened since
my last update
, and yet, things are still very much the same! I love looking through these
Instagrams
, because it forces me to look back on all of the good stuff. This summer has been absolutely
amazing
and super fun, but there have also been some rough patches. I'm trying to simply move past them, but I also think that one can learn a lot from hard times, and sometimes it's good to reflect no matter how painful it may be.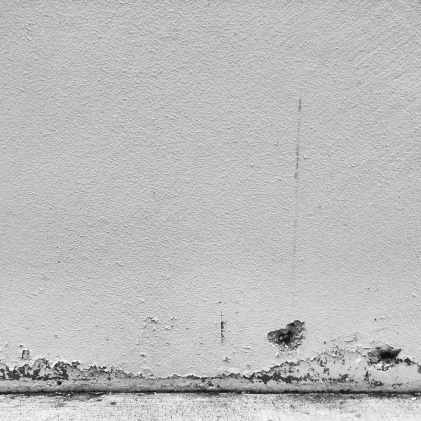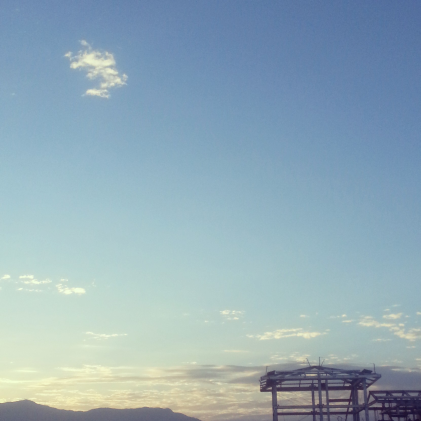 My main sources of anxiety and depression have come from a lack of time and lack of money. I have learned to cut back and say 'no' more often -- to things, to friends, and even to myself. I've always been the type of person who wants to do everything and be everything, but that's just not possible. I'm really glad I decided to start a
#spendingdiet
because I think it's going to help me in
every
area of my life.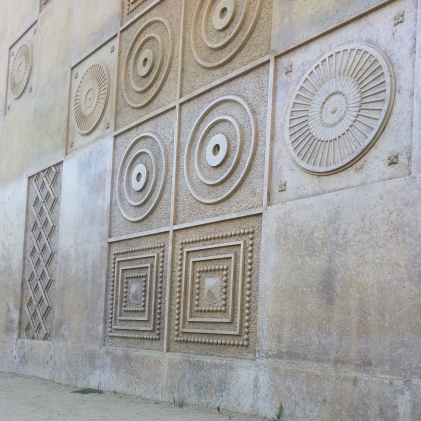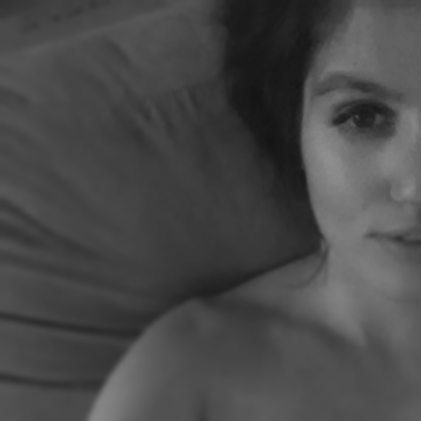 I've been staying in more and going out less, and I hope that my lack of socialization does not cause me to lose the small (but lovely) amount of friends that I have. Of course, there are also those nights when I
do
decide to join in on the festivities, but by the time I get to the bar everyone has gone home, thanks to our differing schedules. Ha! This happened last night, though fortunately, my
favorite
froyo place happened to be across the street, and I indulged solo. It's important to splurge while on
any
kind of diet, don't you think? :)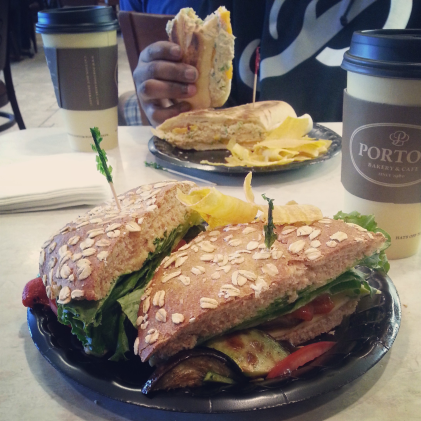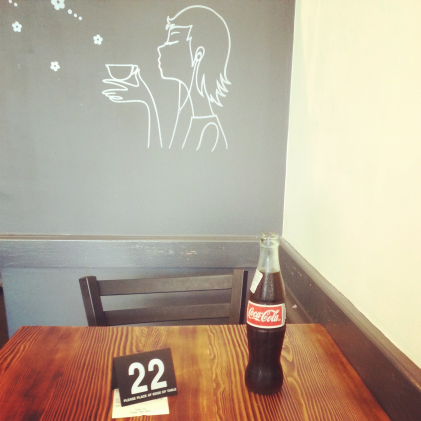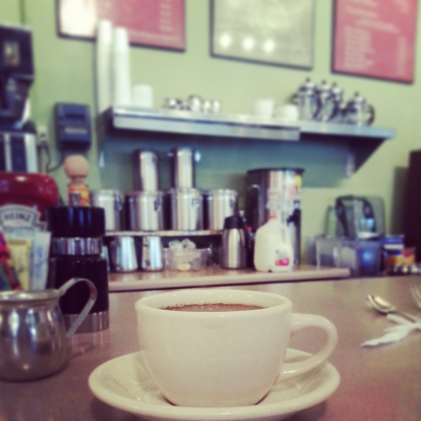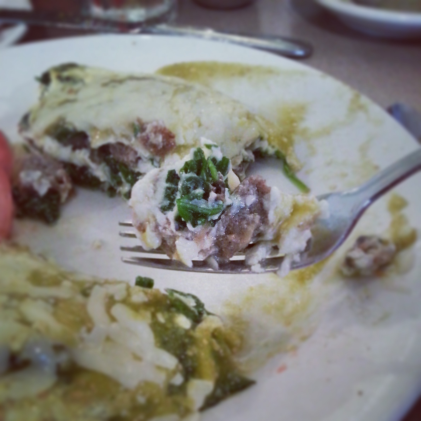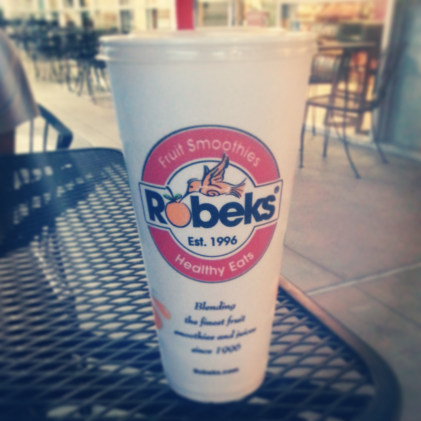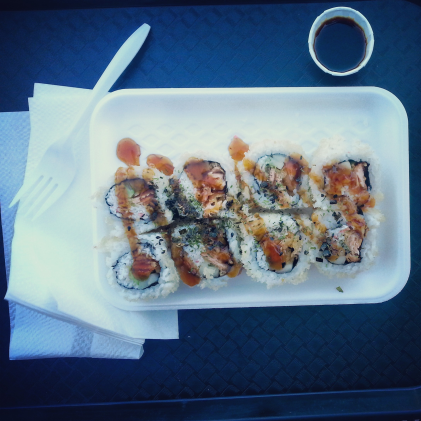 In June and July, however, I spent my money and calories at a bunch of new restaurants -- and I don't regret it at all. I tried
Porto's
(which I ended up taking my
family
to),
The Grain Lab
(I've gone back a couple times already), and
Cici's
(best vegan sausage ever). I also got a free smoothie from
Robek's
(random!) and tried some mall sushi too. I honestly love taking pictures of food -- it's just so pretty to me.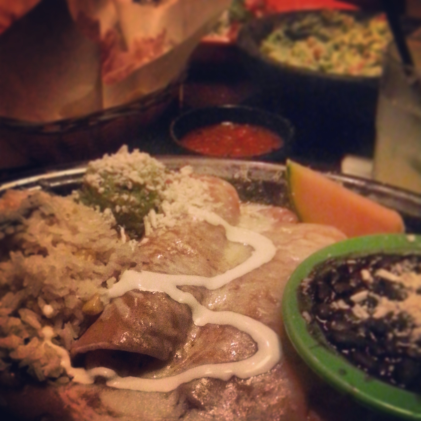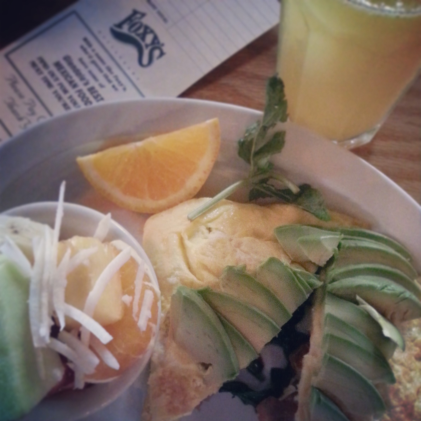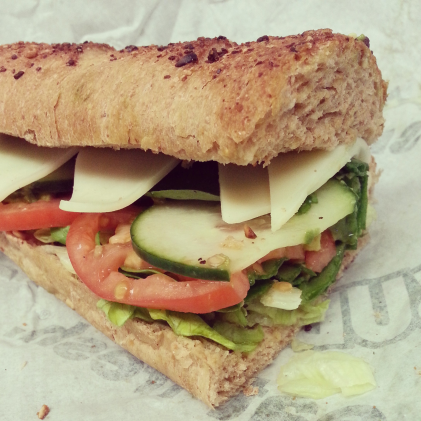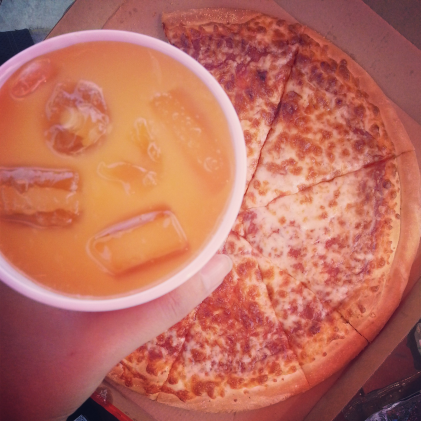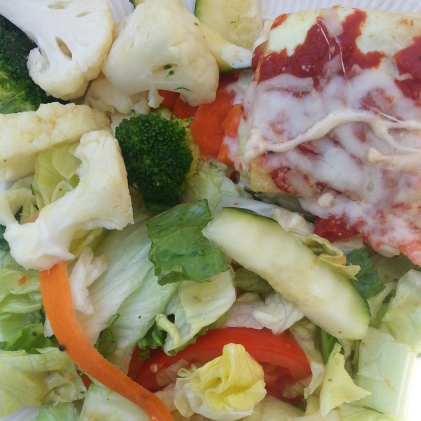 I must mention that I visited a few classic favorites over the past few months as well:
Sol y Luna
,
Foxy's
,
Chop Stop
, good ol'
Subway
and even
Little Caesars
pizza. That last photo is from a training day at work -- I was
so
proud of myself for avoiding the cookies and soda during our free lunch buffet. Ha! It's the little things...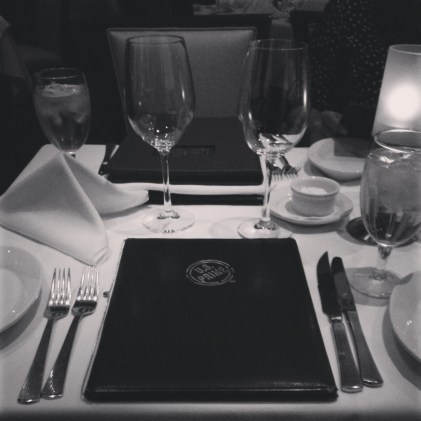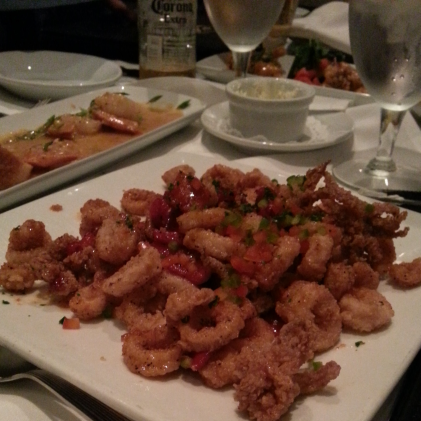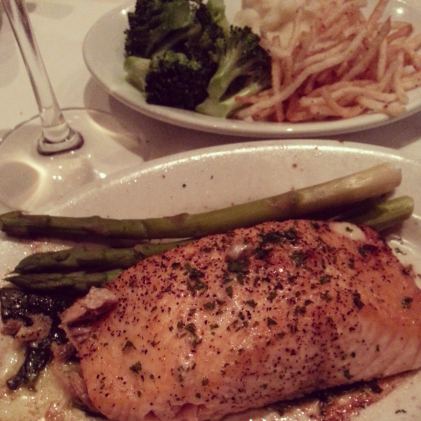 So, by the way, this was really cool. One of my old branches did so well while I was there that my company rewarded us with a steak dinner at
Ruth's Chris
. I don't eat steak, but I
do
eat fish, and the salmon was melt-in-your-mouth delicious. We stuffed ourselves with appetizers, salads and entrees, along with desserts and beer and wine.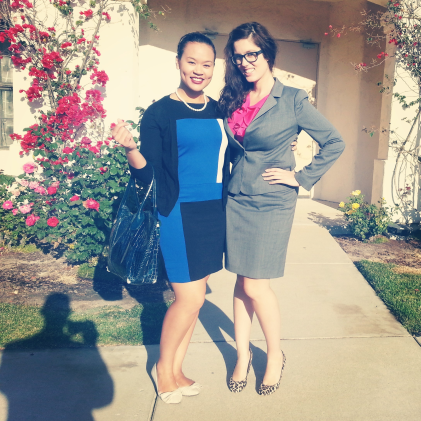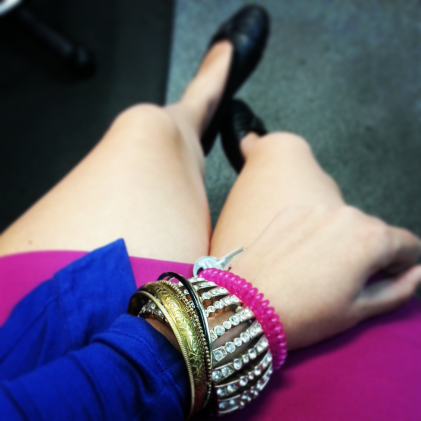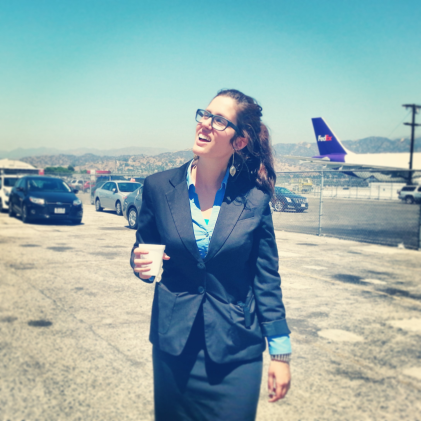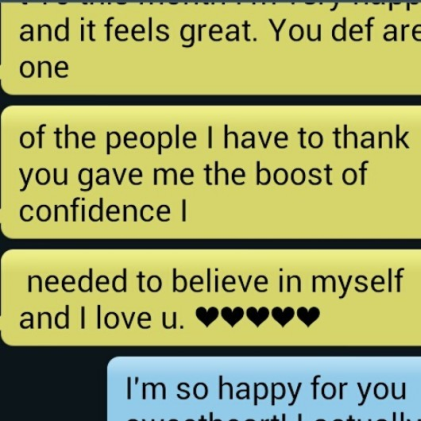 I seriously love my job and I don't take it for granted. There have been some challenges along the way, but they are all helping me to become a better boss, co-worker, person and friend. I always knew I was meant to be a businesswoman and I was meant to inspire people, and I am able to do these things every single day. I've been asked if I will do what I'm doing forever, and the truth is that as long as I am having fun, I will stay. If you're not having fun, then you should quit your job and do something else ASAP. Life was not meant to be lived miserably.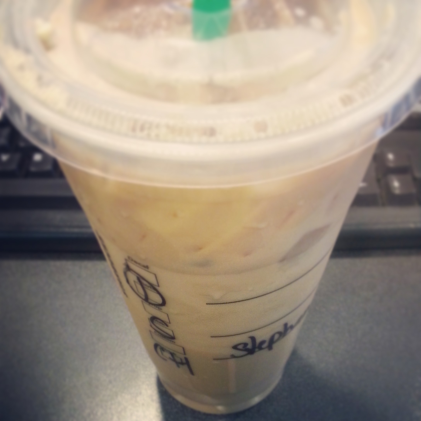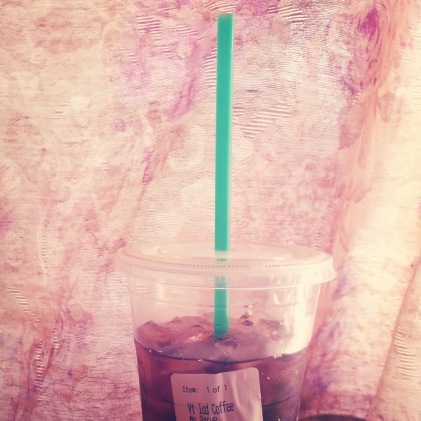 Of course,
any
work day is better when prefaced with coffee and closed with a cold beer. Lately my favorite
Starbucks
drink has been an iced dirty chai with soy, but I'm trying to stick to black coffee because it's cheaper, healthier and can be made at
home
.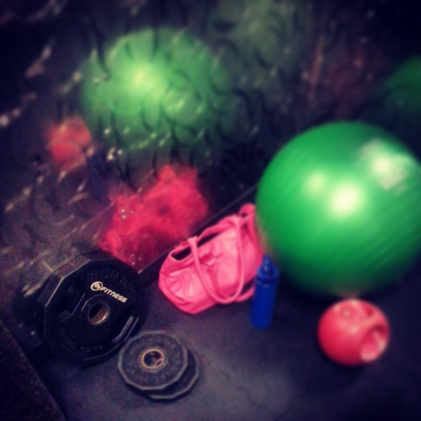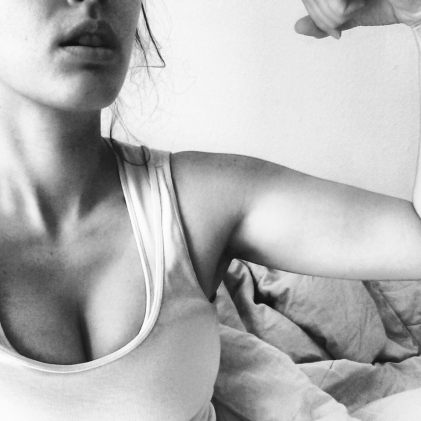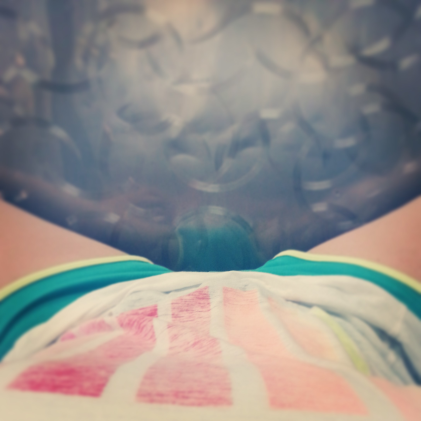 I've still been working out as much as possible without hurting myself, and it's awesome. And that's all I'm going to say about that, because I
promised
this wouldn't become a health blog -- though, I'd love to tell my story someday. I just need to work on the finishing touches. ;) Maybe I'll update you guys after a year? I haven't decided yet...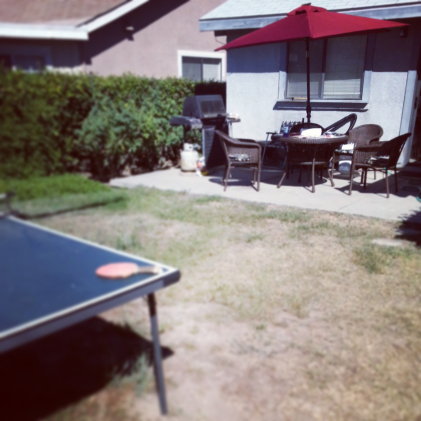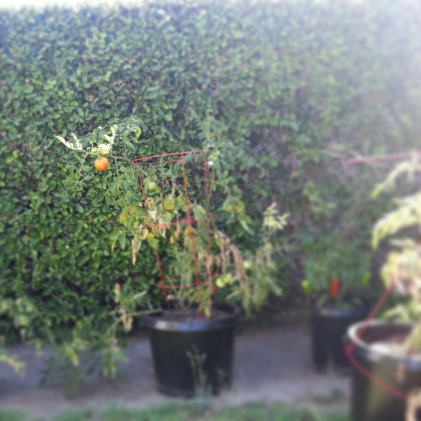 Oh, some sorta-kinda big news is that
Brandon
moved a tiny bit closer. He's now in Sylmar (20 miles away) as opposed to Valencia (40 miles). I'm not sure if I already announced this, so apologies if you're hearing it a second time. But he lives in a house with a couple bros, and it's pretty cool. They remind me of the
Knocked Up
crew, but the boyf was pretty offended when I mentioned that, so don't tell him I repeated it here.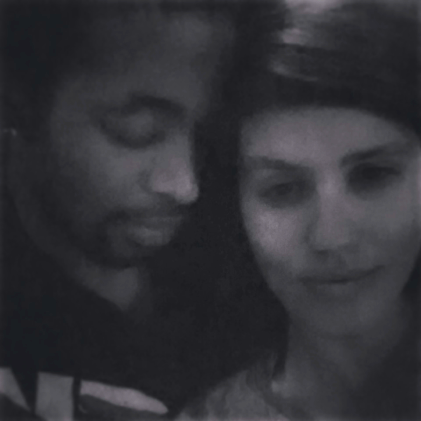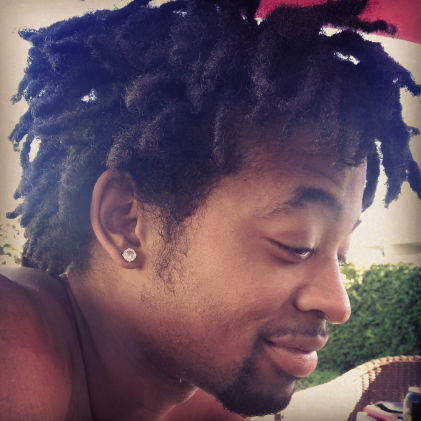 No but seriously, Brandon is wonderful. If you know me in RL then you've heard me mention him 3x in every conversation. He just amazes me and I'm so grateful for him. This is the relationship I've wanted my entire life, and I've been waiting this long, so I think I have a right to be happy about it. I'm very very excited to one day live under the same roof and start our life together for real. I only see him once a week but we try to make it a nice long 24-hour period where we stay in our pajamas and lounge around like two stinky kids, or an old married couple, whichever you'd prefer. We like to indulge in junky snacks like gummy worms and peach rings and watch anything that
H. Jon Benjamin
does voiceover work for.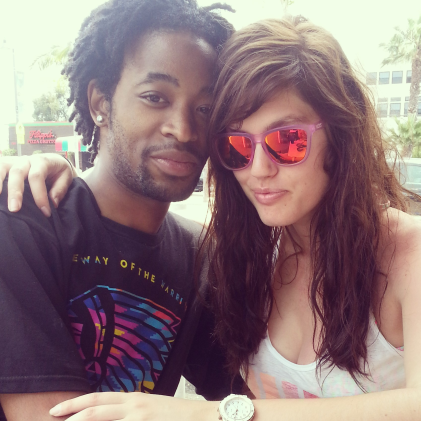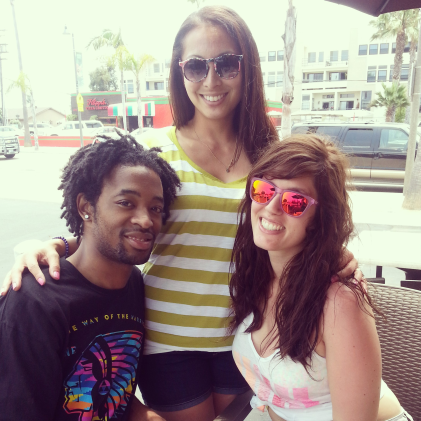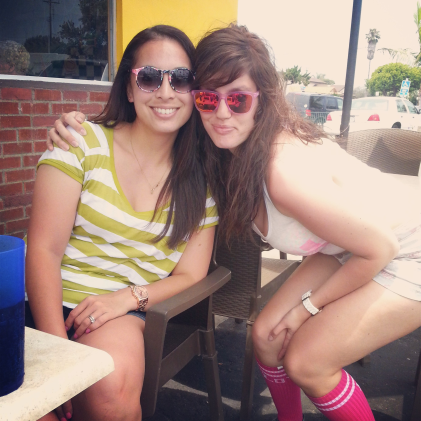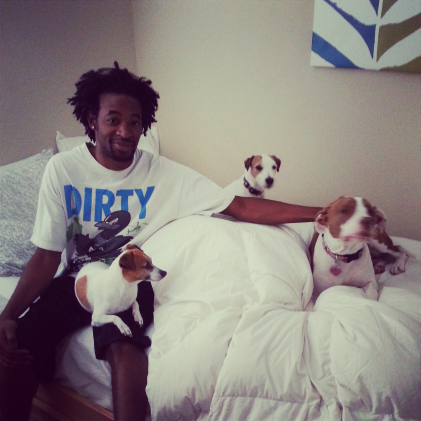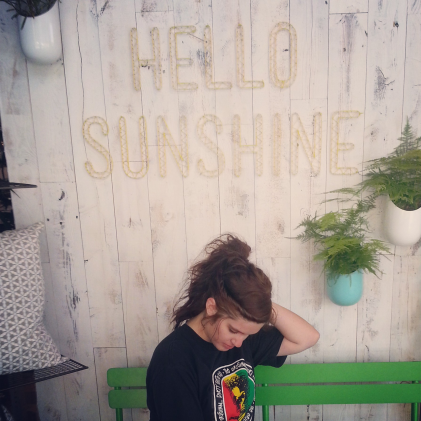 But a little while ago we actually got out and went down to
San Diego
to visit
Jessica
and her hubby Scott. You've definitely already read about this but it bears repeating. The boyf and I have many other travels planned: Las Vegas, Seattle, New York, Palm Springs -- we're just impatiently waiting for more time and more money. As aforementioned, that's the common theme lately. But I've gotten to do lots of cool stuff so I really shouldn't complain. I guess I'm just greedy...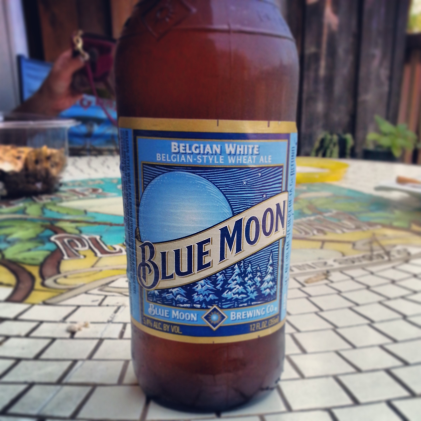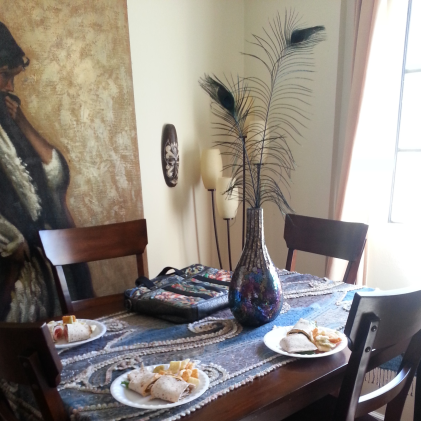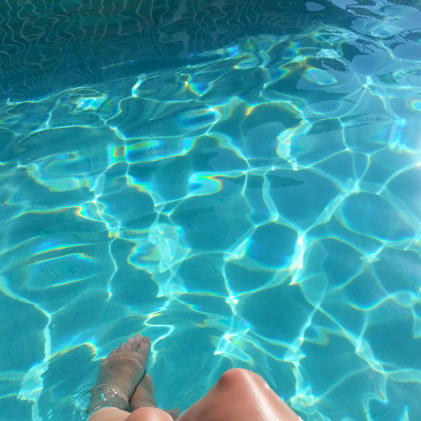 One free and lovely thing is my beautiful friend
Selina
's pool. She has the best apartment for summer living and every time I visit her it's like I'm on vacation, even though it's only a few exits down the freeway. I absolutely love this girl and I'm so happy we met this year, though I don't have many photos with her because, let's face it -- we have too much fun together to think about it. She's a wonderful hostess.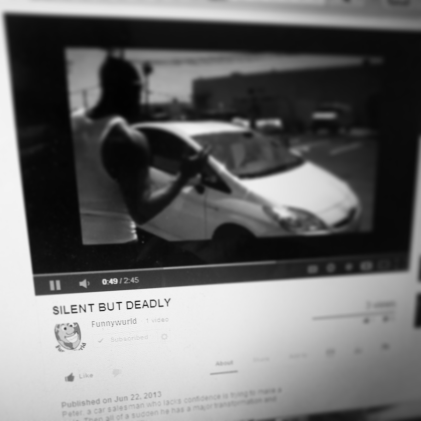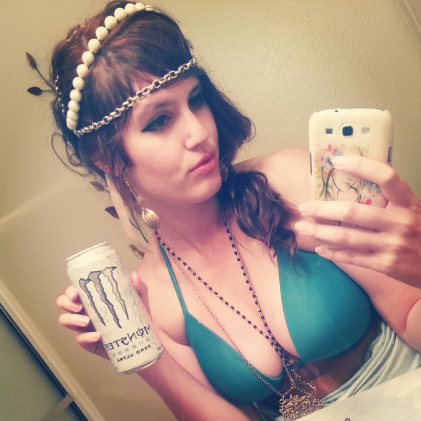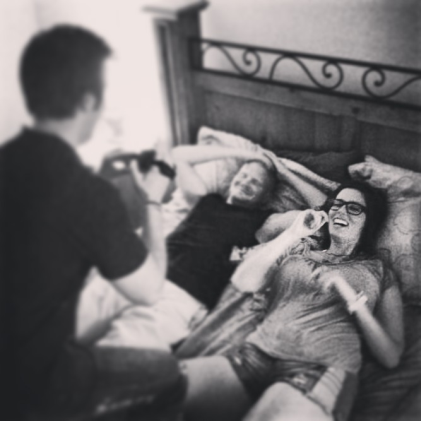 If you haven't already noticed from my obnoxious
tweets
, I'm still acting and hanging with the dudes behind
Funny Wurld
, and I'm so excited to be part of something that's about to blow up.
This
is our most recent sketch. :) Thanks for supporting this fun project of ours!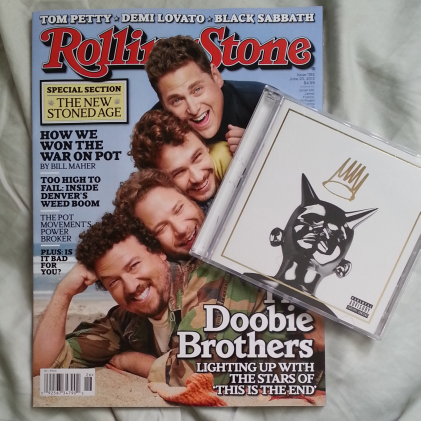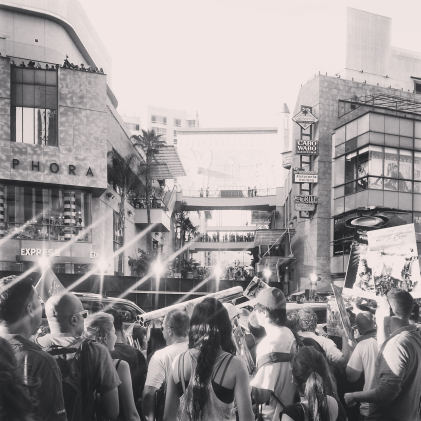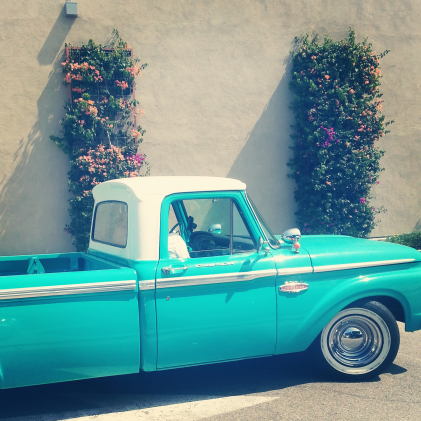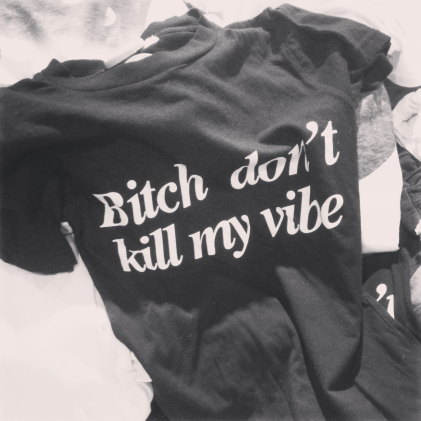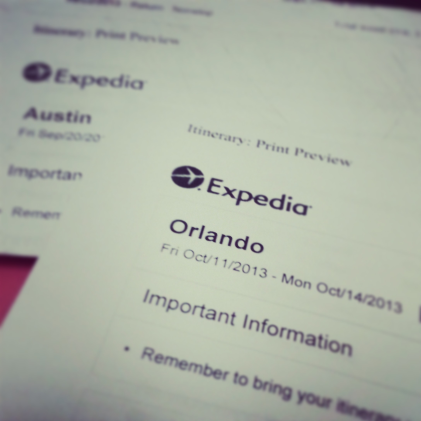 A few other randoms... I'm loving the new
J.Cole
album (and unfortunately never saw
This is the End
); I happened to see
Monsters
at the same time as the
Pacific Rim
premiere and Hollywood Boulevard was nuts; I thought that was the cutest truck ever; I liked this shirt quoting
Kendrick
at
Brandy Melville
; and, I have two plane tickets for this fall. I'm going to Austin to visit
Chris
in September, then Orlando to visit
Charisma
in October. Yay! I'm loving everyone's posts from
TxSC
, by the way -- you guys are getting me
so
excited for my first trip to Texas!