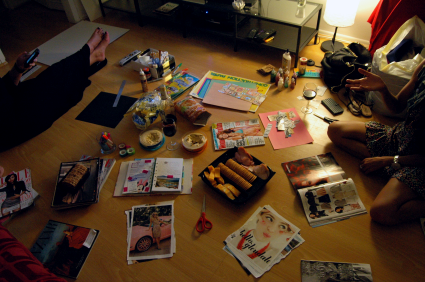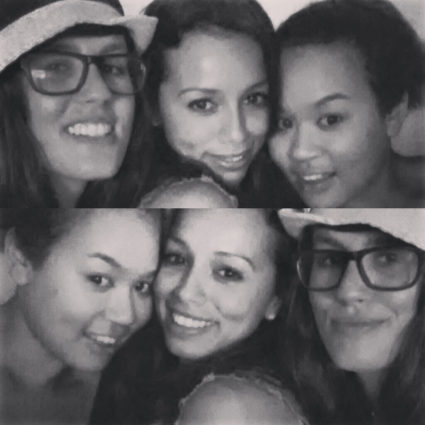 When
Sarah
came up with the idea to create vision boards and sip wine at her pretty apartment last night, I was over-the-moon excited. This type of thing is
right
up my alley. She,
Jacquelyn
and I had an absolute blast getting crafty while pouring tasty reds and snacking on tons of treats including multiple types of hummus, crackers with cheese, and dainty cookies. Yum!
I loved seeing the differences in each of our collages; Sarah's was minimalist and classy, whilst Jax made hers colorful and crazy-fun. As for me, I filled up a few pages in my inspiration binder and came up with a few new hair ideas. Even though I recently cut + dyed it, the change wasn't distinct enough. I'm looking for a full-on makeover. I don't want to give it
all
away, so I'll just let you wait and see what happens!
As we chatted and crafted, I thought about how good of an idea this was for someone on a
#spendingdiet
like myself. Between the supplies and snacks, it was a pretty cheap night -- especially since we already had most of what we needed. We'll definitely be doing it again!