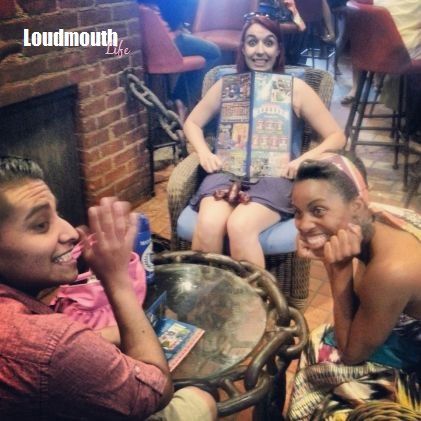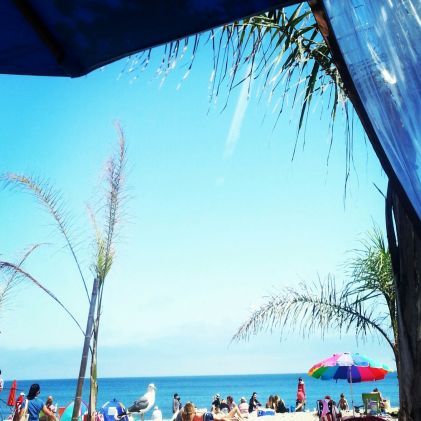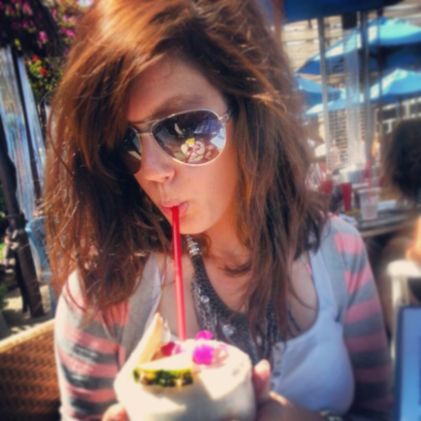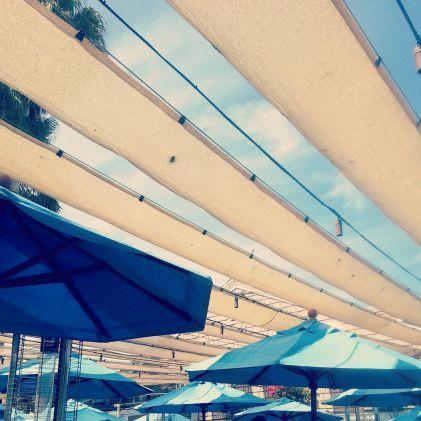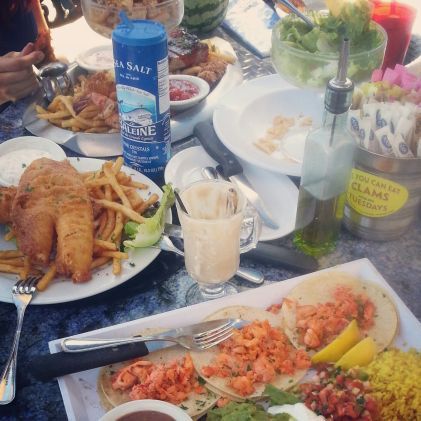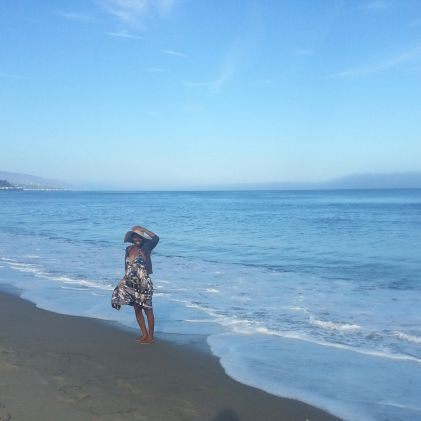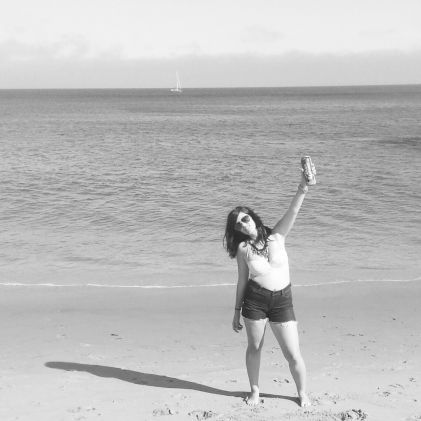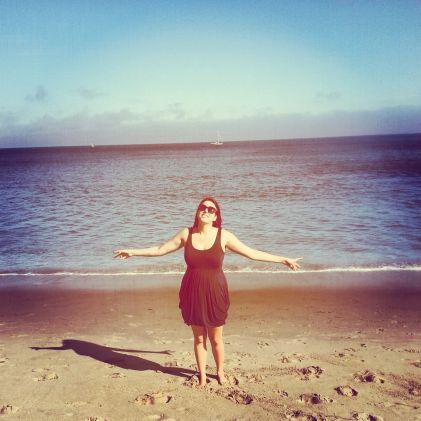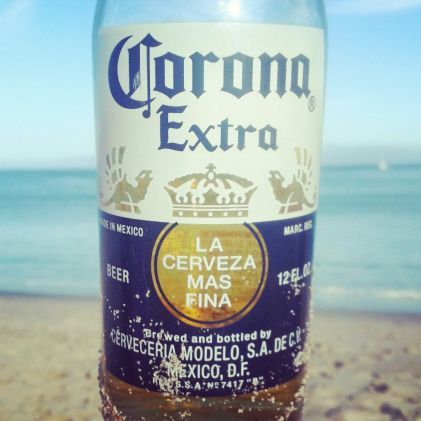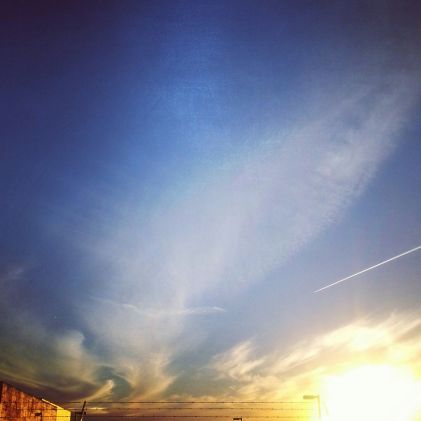 Some days I'm blown away by how awesome my life is, and this was one of them. I took my work team (Darrel,
Lydia
,
Sam
) to
Paradise Cove
as their prize for a job well done and we got paid to stuff ourselves and chill on the beach. As with
Vegas
, I didn't bring my DSLR, but still couldn't help but snap photos with the good ol' cell phone.
I think more and more friends are starting to get acquainted with my addiction to documenting the beauty of life, and some of them don't understand -- but that's okay with me. They don't have to.
If you're curious: I wore a swimsuit top from
Victoria's Secret
, my fave cut-offs from
Ann Taylor
, sandals + a cardigan from
Target
, and new sunnies from
Goodwill
. ♥