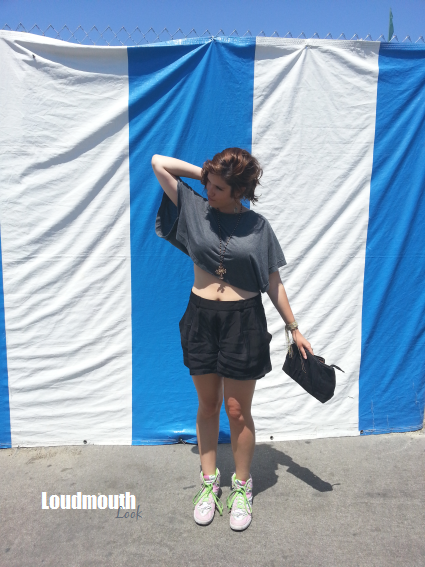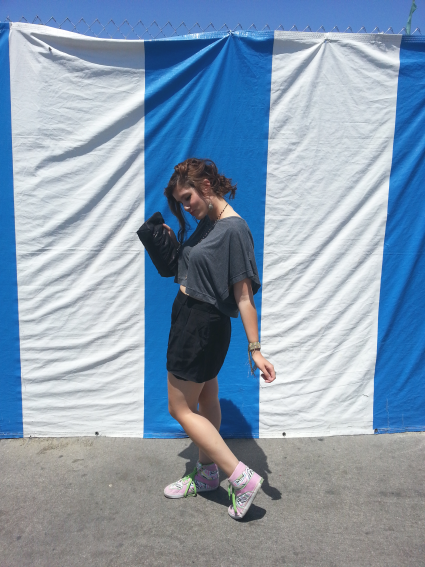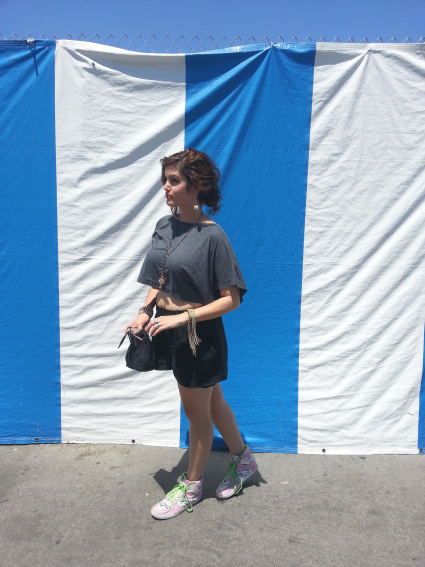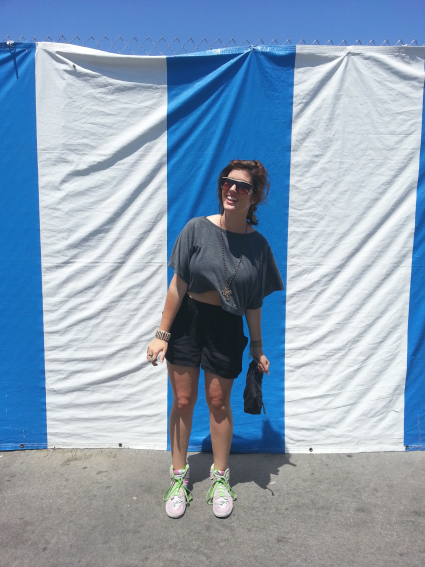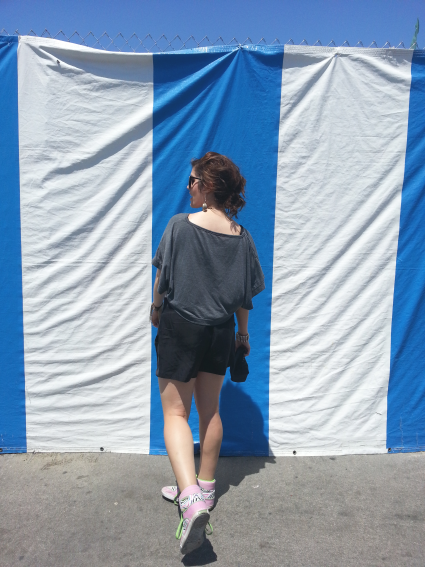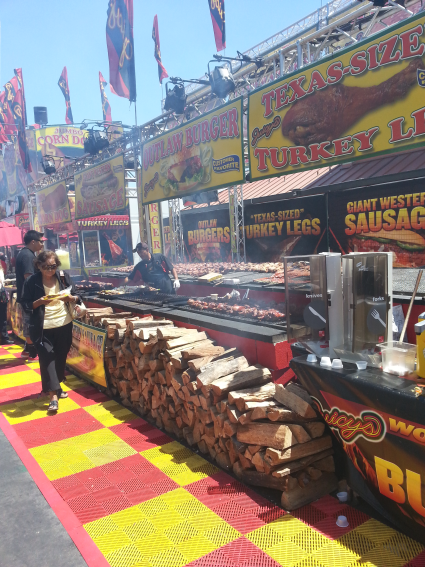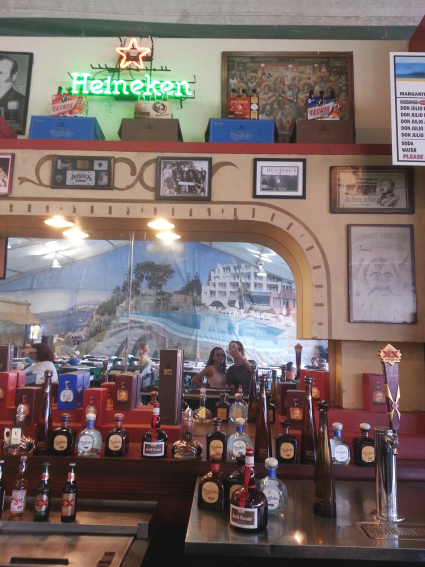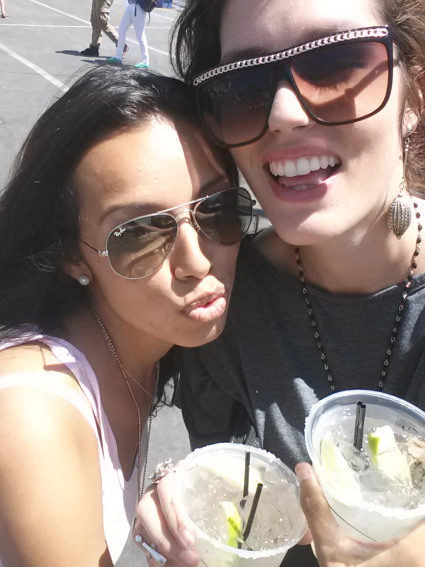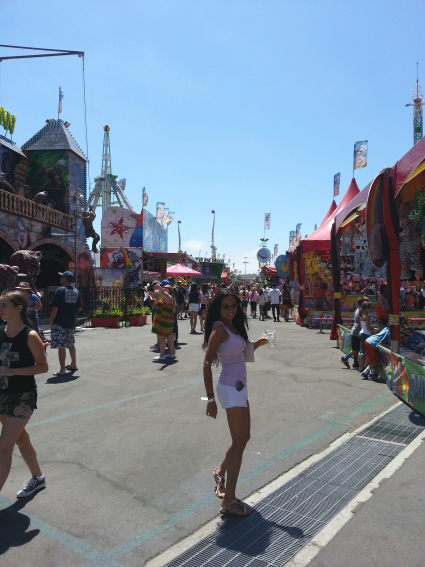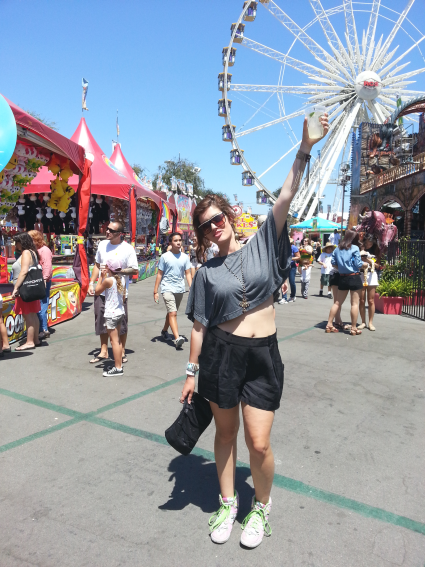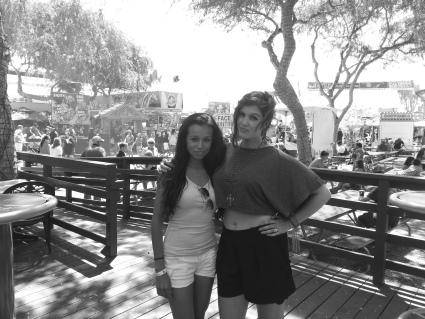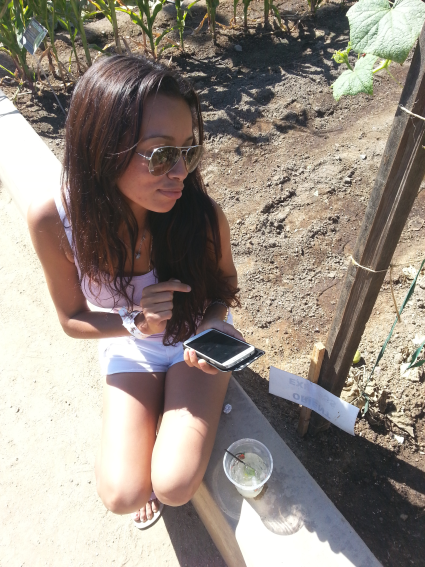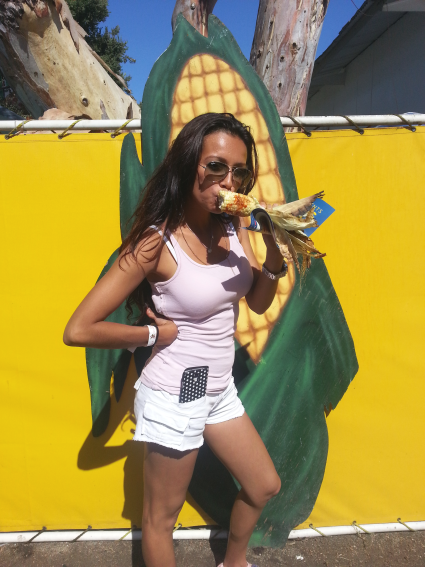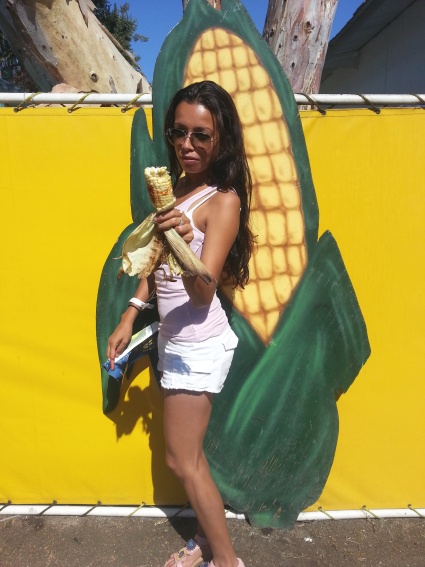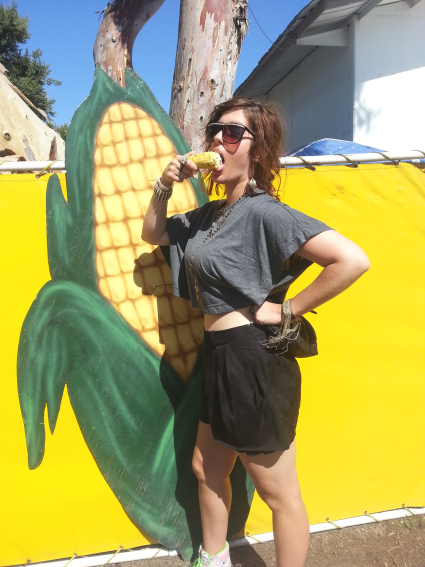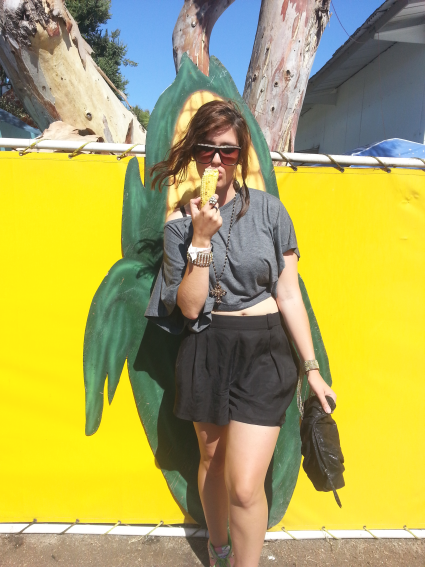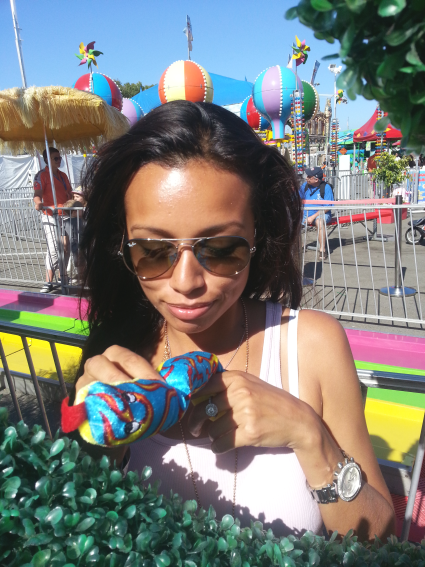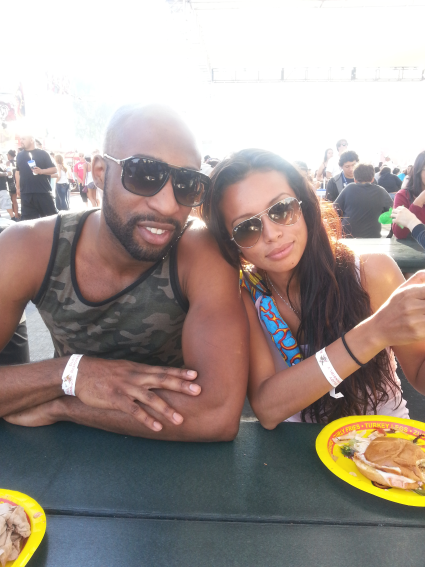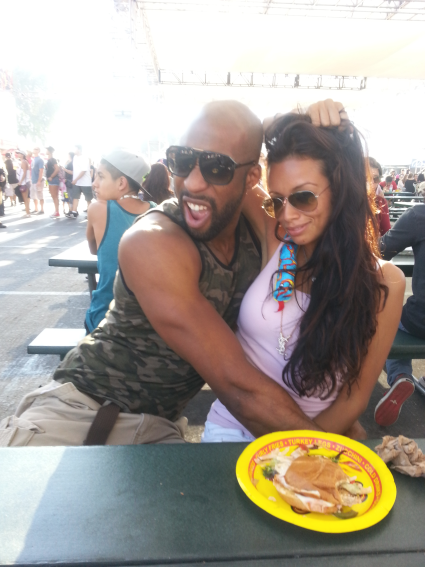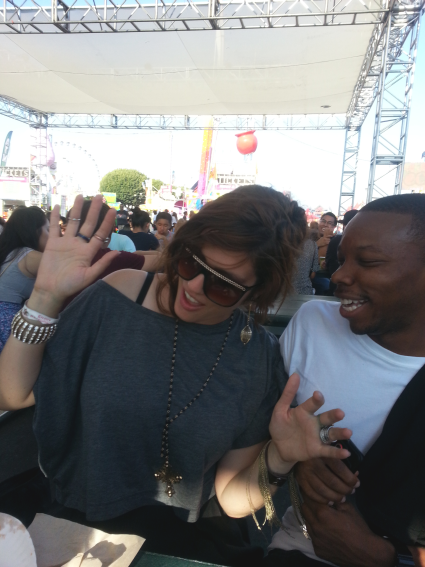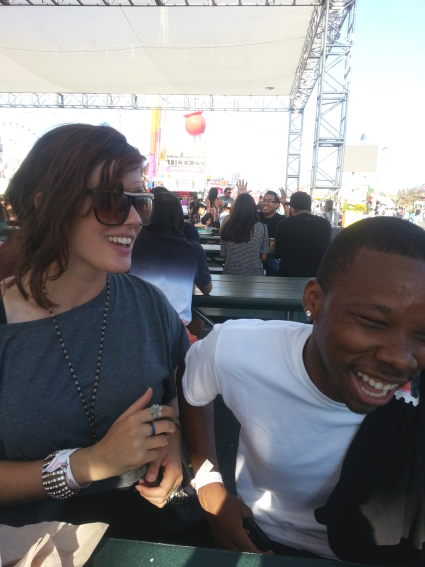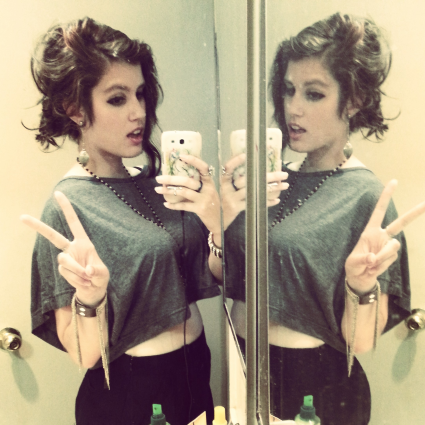 Outfit details: Top - Crossroads Trading Co. Shorts, cuff bracelet, stacking rings - Ann Taylor. Shoes - Ross. Clutch - H&M (gift from my sis). Fringe bracelet - InPink. Necklace - Forever 21. Earring (yes, just one on purpose) - The Secret Closet. Sunnies - Goodwill. Exclamation ring - Wendy Brandes. Other rings - I don't remember...



If you follow me on
Instagram
, then you already know that I went to The OC Fair last week to celebrate
Jacquelyn
's birthday! It was my first time there and I'll definitely be going again next year. We enjoyed margaritas + beer, rides + games, all while taking one million photos with my phone. I don't know if you can see it if you don't follow her, but Jax got a great
video
of us too. Also, I was somehow able to find pescetarian-friendly food amongst the mounds of meat, including a slice of cheese pizza + yummy charbroiled corn (that we had to make sexual, naturally).
This was another one of those outfits that I felt totally 'me' in. It was comfy and fun, plus weather-friendly for the fair! I'd have to say it's in my top favorites of this year. I totally scored with that crop top, too -- I think it was about $5. Now that I'm on a
#spendingdiet
I'm definitely getting back into thrifting. I'm thinking about taking a
pledge
to go second-hand permanently. Thoughts?
Oh, and about halfway through the day, my friend
Avery
showed up with his
homie
who looks like, well -- you know.

PS: Michigan BFF
Kelly
found the lens cap in my
last
outfit post, but thought it was a condom or chewing tobacco tin. Awesome.