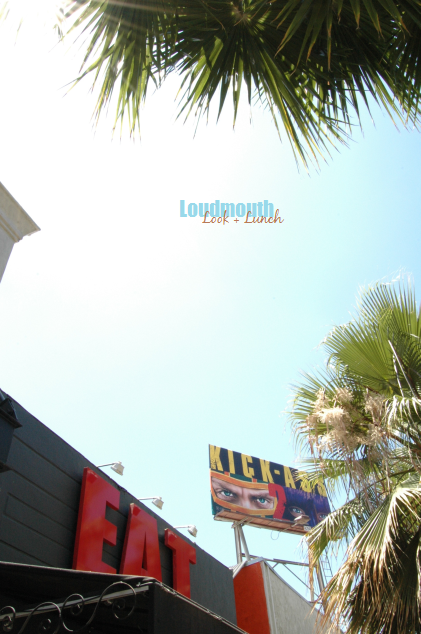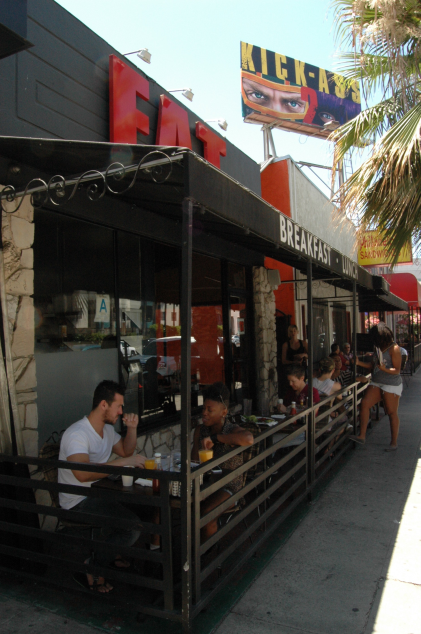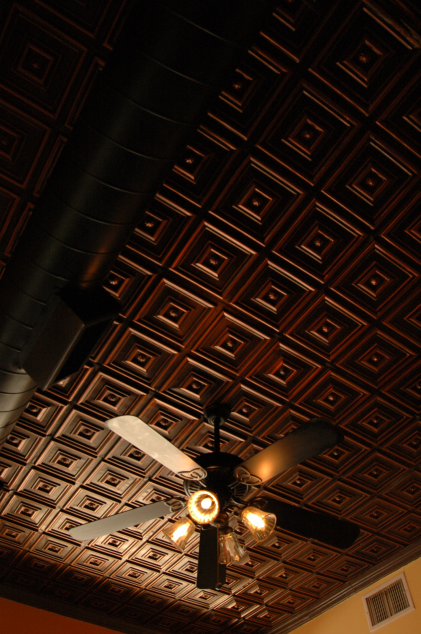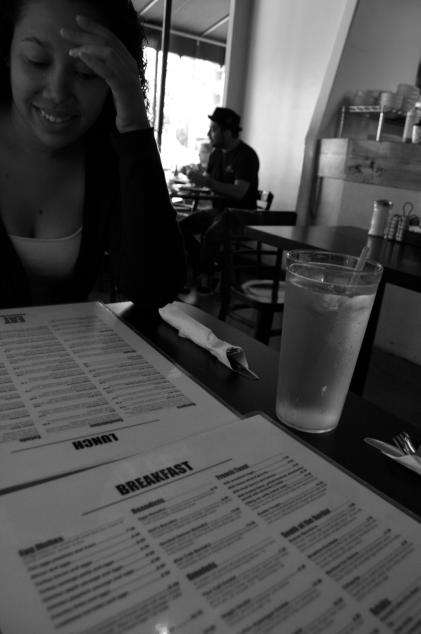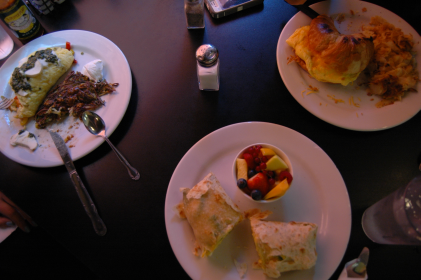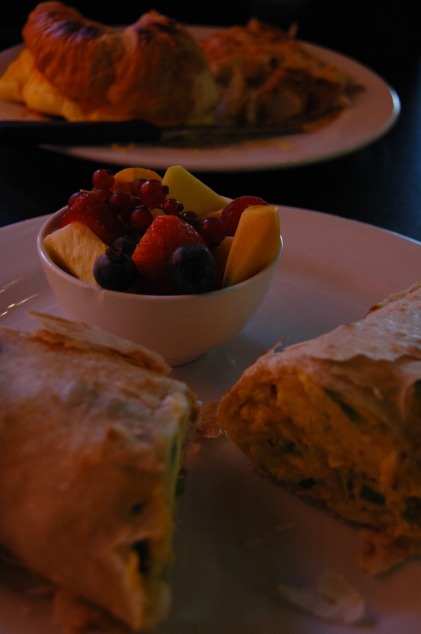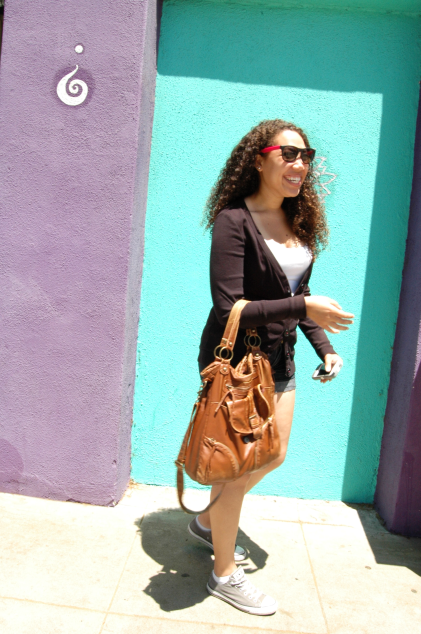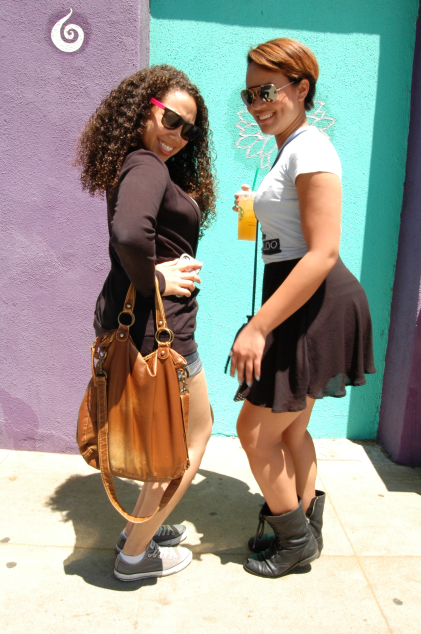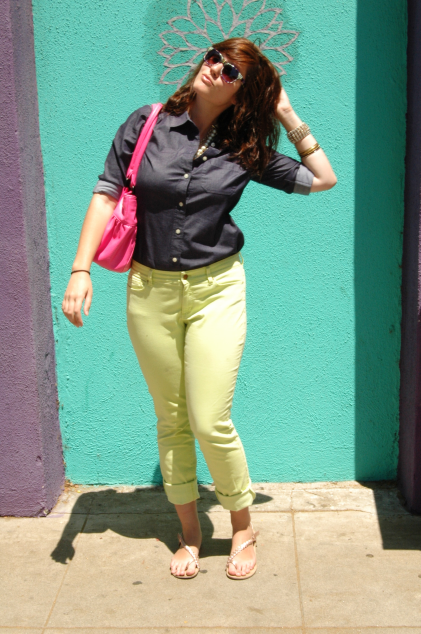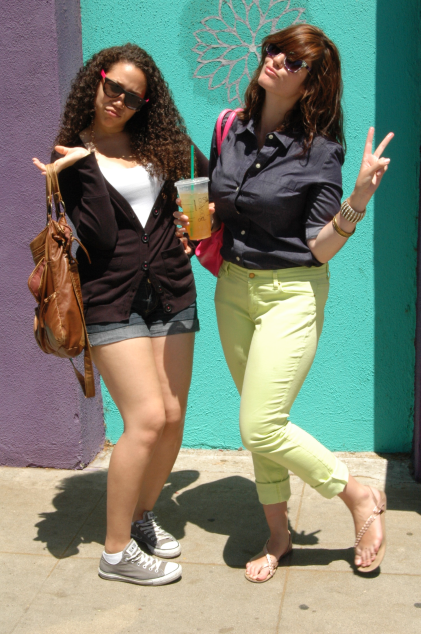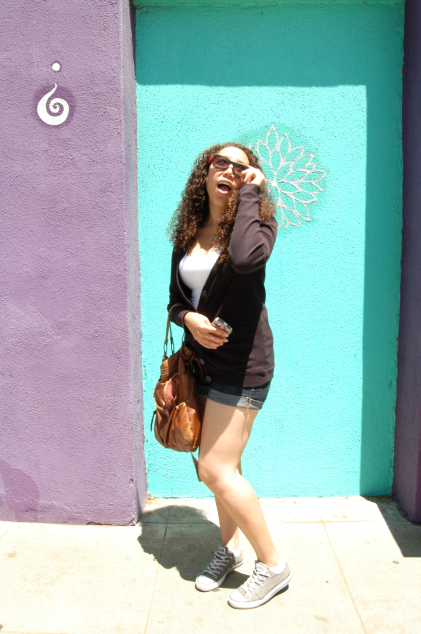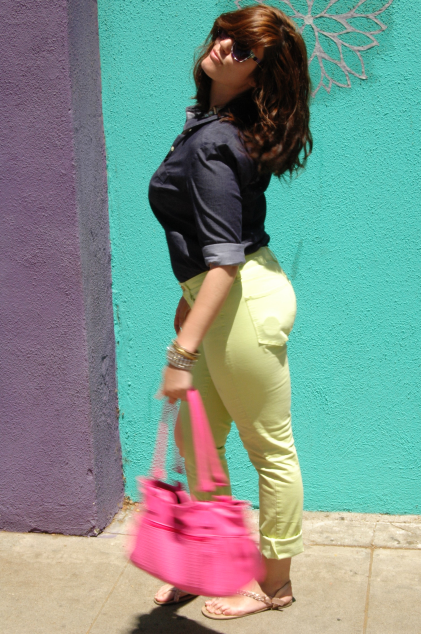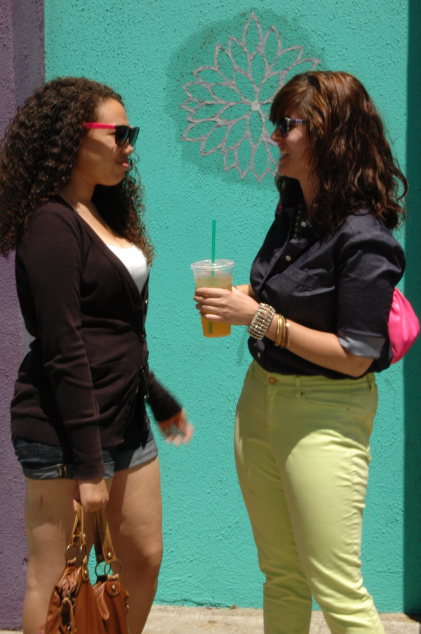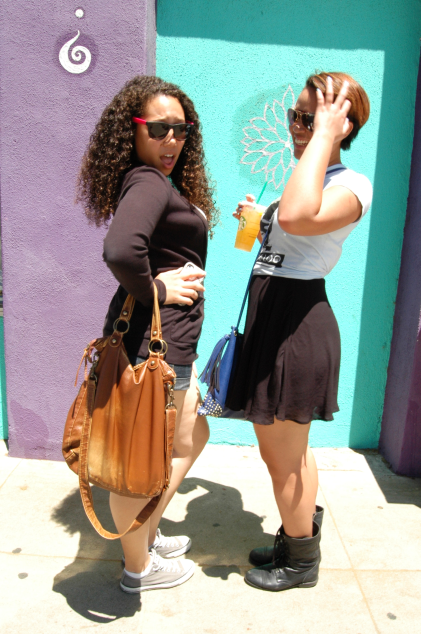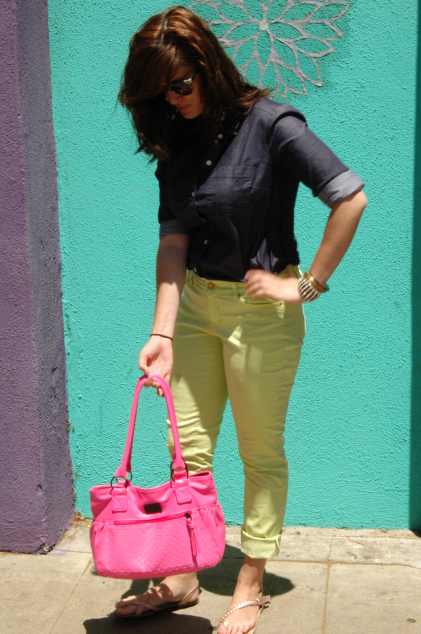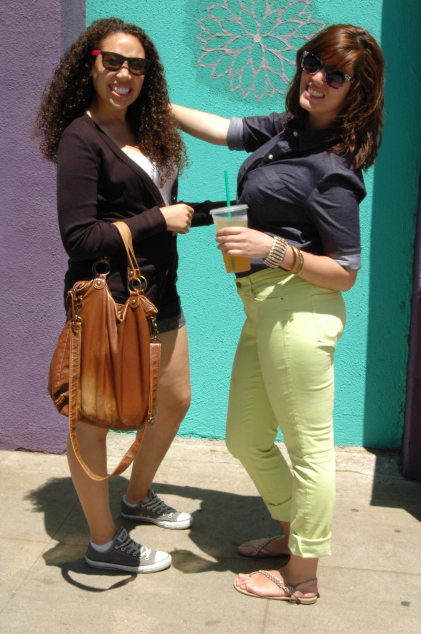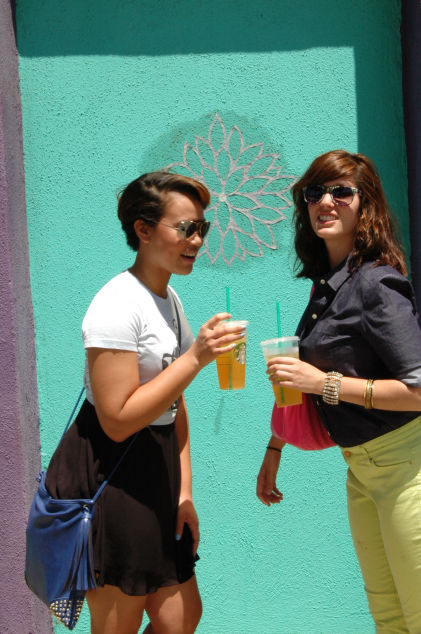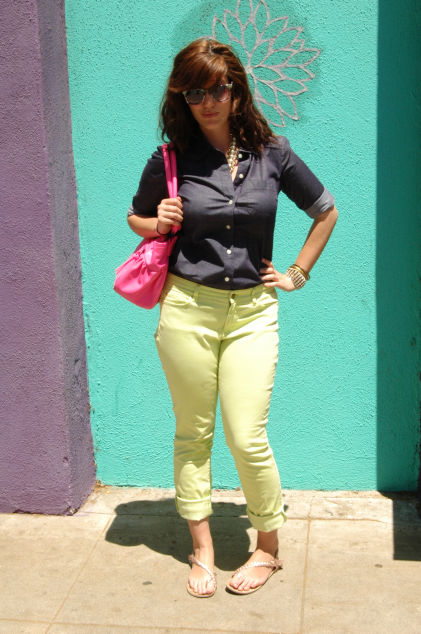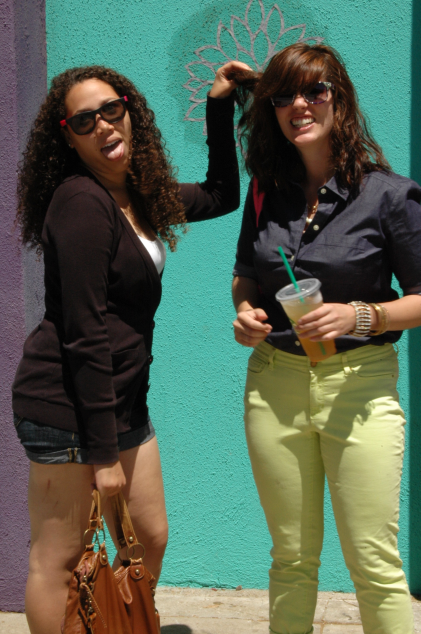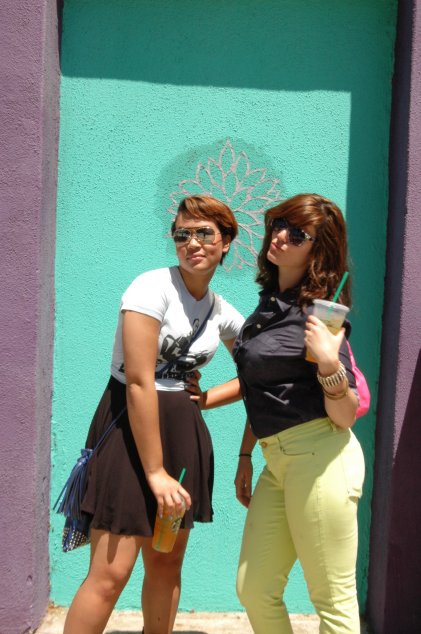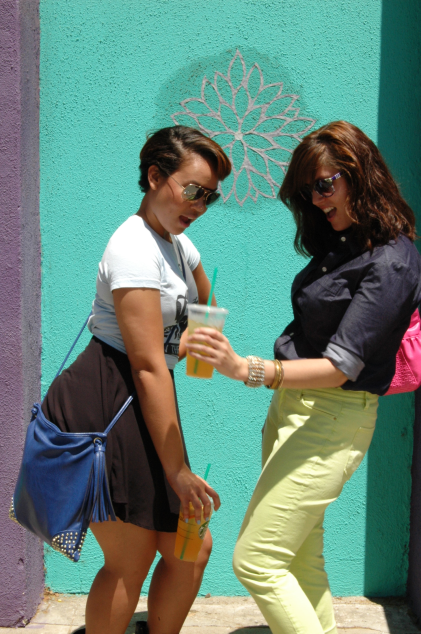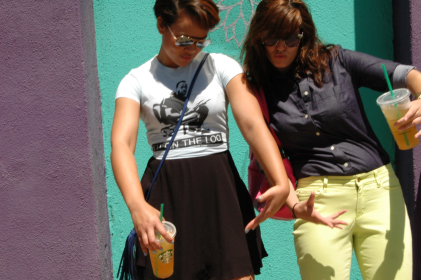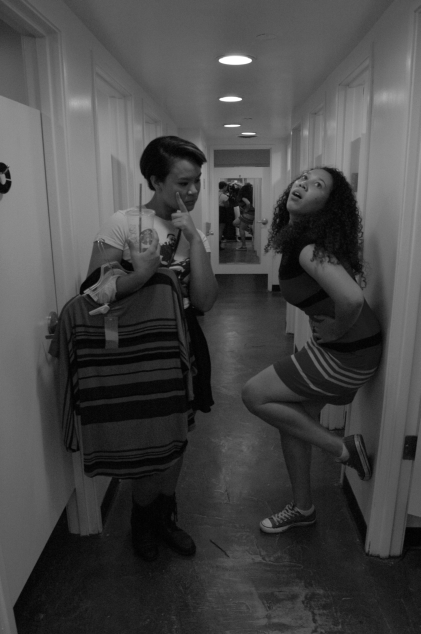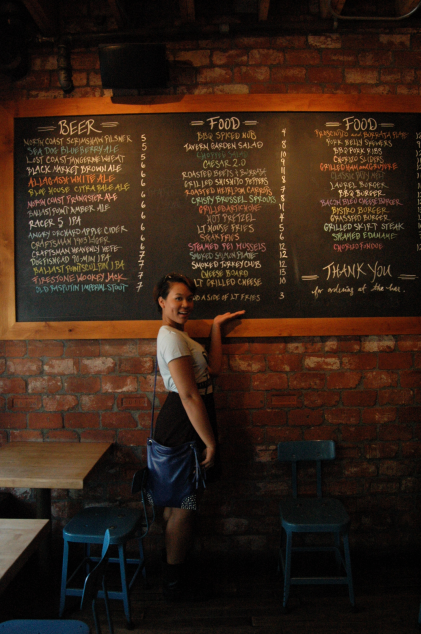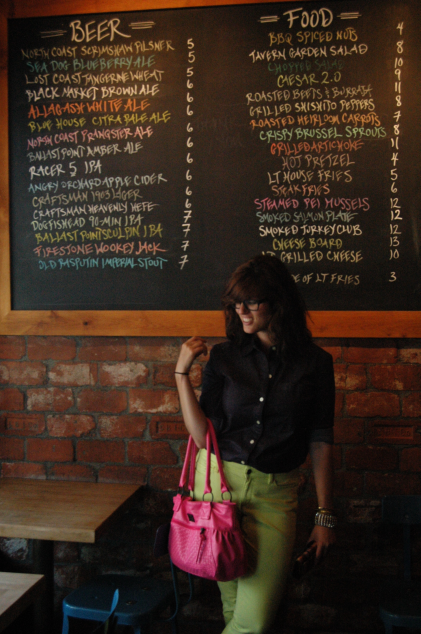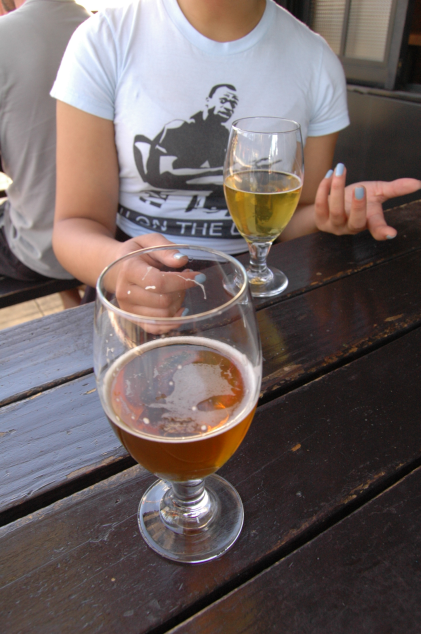 Outfit details: Necklace, bracelet, denim shirt, colored jeans - Ann Taylor. Sandals (I've been living in them) - Target. Souvenir shop sunglasses, Vans purse + wallet - gifts from mama. Bangles - InPink. Outfit inspiration - Jamillah of Made to Travel.



I don't know about you, but I don't think there's anything better than brunch with the girls, followed by thrifting and a beer, on a weekday off from work. It had been awhile since I'd had some girly bonding time, so when
Sarah
and
Vivian
and I had the same day off we jumped at the chance. (You may recognize Sarah from
this
Vegas post, and she's also a super good
singer
!)
Our adventure started at
EAT
in North Hollywood, which I'd heard rave reviews about. My breakfast burrito and fruit were yummy, though I was surprised that the burrito didn't come with salsa or even tomatoes. I prefer that shit spicy. And I
love
me some tomatoes! I'll probably get something else next time. We grabbed Starbucks after that (I crave green tea + lemonade in the summer), and started walking to
Thriftnoho
, but we couldn't find it. Ha! Locals, any hints?
We ended up driving down to
Crossroads Trading Co
in Studio City, and I'm
so
glad we did because we all walked out with a bag full of goodies! (Fortunately, this was pre-
#spendingdiet
.) Sarah and I played
WNTW
's Clinton and Stacy, respectively, and even convinced Viv to try on dresses. It was such a fun time, and we're all similar sizes too, so we got to trade and swap clothes in the fitting room like sisters.
Vivian had to run to an audition after that, but Sarah and I still had an hour to burn and we spent it sipping beer outside at
Laurel Tavern
. She got a cider and I opted for a delicious IPA as we gossiped and giggled. It was the perfect ending to a relaxing day. And of course, all of this was sandwiched between obnoxious photoshoots full of duckfaces, peace signs and booty-poppin'. Go ahead and judge. :)

PS: If you can spot the lens cap, you get a prize.
PPS: Who else is psyched for
Kick-ass 2
!?