Can I tell you how excited I was when I read that Stephanie was doing a Whole30? No, I probably shouldn't...because you'll think I'm creepy. I promise I'm not creepy. Well, maybe a little creepy.
Anyway, I'm Alysia. I started a blog this past year called
Equally Yolked
where I write about my journey to becoming physically and spiritually healthy.
I haven't always been concerned with my health. It may have seemed like I was, because I was always counting calories, but really I was just concerned with my pants size. Then I discovered the Paleo diet.
It definitely started out as a way to lose weight, but after I realized how awesome I felt after removing all the junk from my diet, I just kept going with it. I won't go into the details of the Paleo diet because that could be an entire post in itself. If you want some info about it, I talk about it a lot on my
blog
and I think Stephanie explains it in
her
Whole30 posts.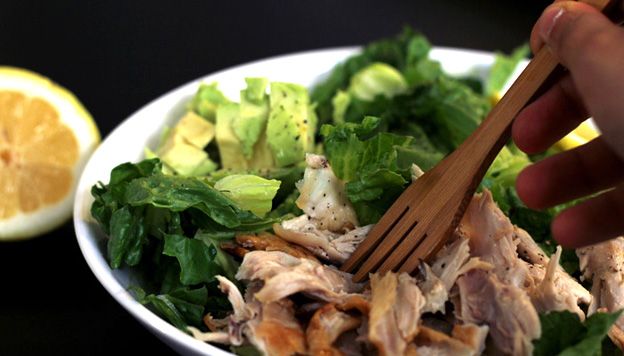 Let me just say that I absolutely
hate
the phrase "Paleo Diet". I don't like the connotation and I think that it gives people the wrong idea. The diet
was
based on the fact that paleolithic man doesn't eat a lot of modern foods but it's evolved into so much more than that at this point. The idea behind this
lifestyle
(as I like to call it) is that you remove foods that do more harm than good (inflammatory grains, refined sugars, etc.) and replace them with the most nutrient dense foods possible (vegetables, fruits, responsibly farmed meats, etc.) So let's just establish the fact that this isn't a diet where I stopped eating certain foods because cavemen didn't eat them. This is a lifestyle where I choose to eat the most nutrient dense, health promoting foods available.
Maybe you're thinking about changing your diet to something similar but aren't sure if you can do it. You're in luck! As I've been eating this way for over a year now, I've discovered some things that make transitioning into a more healthy diet as easy as possible. Let me share a few with you.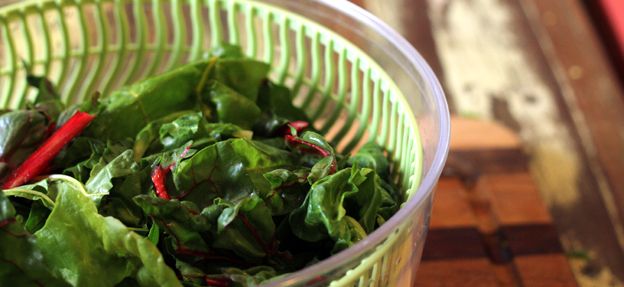 1. Make Goals
Set out to do something specific and track your progress. If you just jump right in with no direction, you won't have anything concrete to be working towards and you'll get discouraged pretty quickly.
There are so many ways you can approach cleaning up your diet. You could do something like a Whole30 and make your goal to eat no grains, legumes, refined sugar, or alcohol for 30 days. If 30 days is too much for you, you can shorten your goal to a week. Or maybe your diet is pretty bad and you want to ease into it, you could make your goal to go grain-free for breakfast for two weeks and then move on to grain-free breakfast and lunch for two more weeks, and then just keep elevating it. There are
so
many routes you could take but you'll have a harder time being successful if you don't set a specific goal to work toward.
Plus, once you've accomplished your goal, you'll get the awesome satisfaction of having achieved something you set out to do!
As a bonus you could make your goals known to other people. That way you'll have someone to hold you accountable. It's easier with encouragement!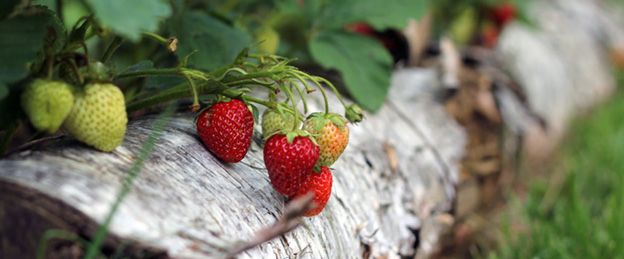 2. Listen To Your Body
After a few months of being (mostly) paleo, I decided that I wanted to just cut out fruit all together leaving me with barely any carbs in my diet. On top of that, I was still counting calories (1200 a day...even when I exercised). It sucked. Like, really sucked. I was constantly tired, feeling like I was going to faint, and starving. I couldn't sleep and I didn't lose any weight…but I did turn yellow (don't worry, it wasn't jaundice). I did that for a month!
If I had just listened to my body and ate when and what I thought my body wanted, my life would have been monumentally better. If you're hungry, eat more! As long as you're choosing the most nutrient dense, whole foods like vegetables, fruit, meat (if you eat it), and nuts/seeds, you'll be fine.
I spent a month being miserable and cranky because I wanted to look good and it took me over a month to return to my normal self. That experience made me realize that being happy is just as important to your physical health as what you eat.
On the flip-side of that, if you're feeling hungry...make sure you are actually hungry. Did you just eat a giant salad with a grass-fed burger patty on top, sweet potato on the side, a handful of nuts and you're still feeling hungry?
Are you sure that's hunger? Maybe you're just bored or thirsty...or maybe you're still new to this lifestyle and your old sugar addiction is kicking in. Make sure you pay attention to what your body is actually telling you.
Another thing you want to pay attention to is how you feel now that you've changed your diet. Do you have more energy? Are you thinking more clearly? Sleeping better? If you pay attention to these sorts of improvements, it gives you an incentive to keep going.
Fortunately, I can safely eat gluten without getting physically sick but it does a number on my brain. The day after eating gluten to me is like the day after binge drinking all night except without feeling nauseous. My brain doesn't work right and I just want to lay around and do nothing. When I get an urge to eat something with gluten in it, I try to focus on how awful it will make me feel and it makes it a lot easier to turn down.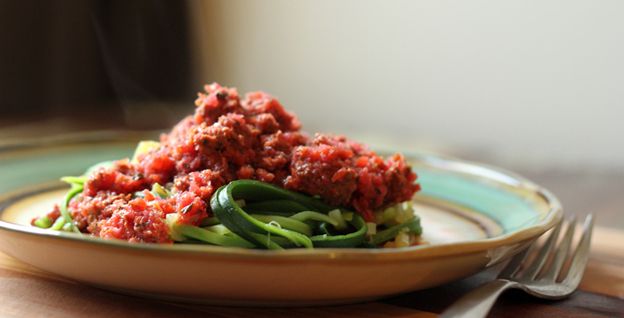 3. Focus on Can instead of Can't
Here's a question I get all the time,
"Can you eat ______?"
Do you know what the answer to that question
always
is? YES.
Yes, I can eat that bread. Yes, I can eat a candy bar. Yes, I can eat turkey bacon. Yes, I can eat whatever's in that moldy bowl you found under your bed last week. I can eat whatever I want. So can you. Instead of saying you
can't
eat something, say you
can
eat it, you just choose not to. It feels so much better when you realize you're calling the shots.
Yes, I can eat that pepperoni pizza with five different types of cheese, but I choose not to because I know tomorrow I'll feel like I have the worst hangover of my life and will be completely useless.
Before changing how I eat, my meals were filled with low-fat yogurt, reduced-fat cheese, 90 calorie fiber bars (are they 90 calories because they've made them healthier or just because they've cut them in half?), and cans of 100 calorie soups that had perfectly cut squares of
all white meat
chicken and vegetables. Gross. Even thinking about those foods is making me depressed.
Now, I eat scrambled eggs fried in coconut oil with heaps of vegetables, grass-fed burgers and juicy homemade venison sausages (sorry vegetarians), delicious fruits dipped in almond or coconut butter, vegetables slathered in olive oil and slow roasted. And I've never felt so amazing in my life.
So quit staring at those cookies and moping about how you
can't
have them and start thinking about how
awesome
it is that you have the ability to choose to eat only the most nutritious, delicious foods!
4. Plan Ahead
One thing I know is that when i'm hungry, you know….REALLY hungry, all of my sense of good judgement goes out the window. Haven't eaten all day and someone puts a loaf of bread in front of me? Watch out.
When you plan ahead, you avoid that nonsense.
Think about the meals you want to make
before
you go grocery shopping (if you're like me that means sitting in your car in the parking lot and frantically searching the internet on your phone for a recipe that sounds appealing).
Pack a lunch to take to work, that way you're not trying to find a restaurant that will have foods that adhere to your dietary standards (hint: they're rare).
If you're going out with friends, or going to someone's house, eat before you go or bring a dish that you can eat so there will at least be one thing for you.
If a friend wants to go out to eat, look up the restaurant's menu ahead of time, make sure they have something you can eat, and decide what you want before you go. That way you won't feel rushed to make a decision at the restaurant. If the restaurant doesn't have anything you want to eat, suggest somewhere else, just make it sound like you found a cool new restaurant you've been
dying
to try.
Planning ahead has really gotten me out of a lot of situations where I would otherwise stuff my face with some sort of gluten-bomb out of starvation. Good thing I love planning things.
Trust me, if I can change my diet and stick with it, you can too. It just takes a little planning and determination. In the end, you'll wonder how you ever ate the way you used to and maybe even stick with it long-term. At least that's what happened to me.
Thanks for reading and thanks so much to The Loudmouth for letting me guest post, it's really been an honor! Stay healthy!
(Alysia and I were friends back in high school theatre, and just recently got in touch again thanks to the blogosphere! I definitely ate most of my lunches out of vending machines during those years, so I can totally relate to the bad eating habits she described here. Ha! Thanks for sharing your tips with us, Alysia -- they were super helpful. Be sure to check out the other LA-versary posts and my Whole30 posts as well!)