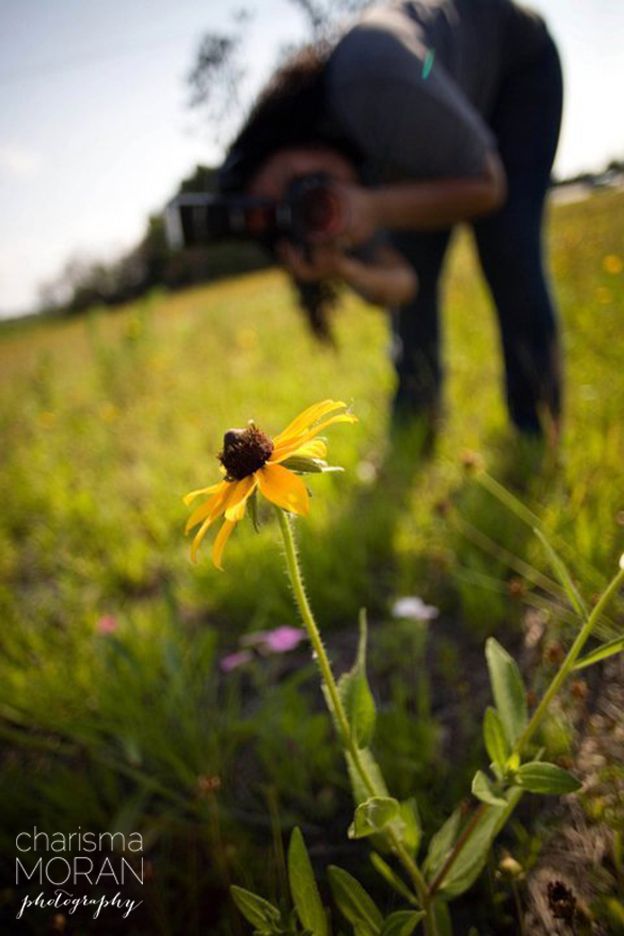 Have you ever had a dream that you pushed on to the back burner? A goal so larger than life that it felt like the responsible thing to do was to push it out of your mind? As a young girl, my head was full of creative dreams and lofty goals but as a full time college student working two jobs to stay afloat and help my single mother, those dreams were deferred.
I have always been the person in my group of friends who others come to when they are having a problem so I decided that a degree in psychology would be beneficial. I quickly landed an internship working as a secretary for a local mental health counselor, which was a life changing experience. I soon learned that while counseling can be an extremely rewarding career path, it wasn't actually one that I was interested in. I knew I needed to change my major but I couldn't decide what to change to it to. My heart longed to study music, photography, art history, and the written word but my head kept nagging me to go after something that I believed would be more secure.
After spending a few months helping a friend launch a local clothing and accessories line, I realized that I found marketing to be quite interesting and I wasn't half bad at it. I decided to switch my major to marketing and explore what options I may have in that career field.
Around that same time, I decided to start my first blog. I had always loved taking pictures but I really felt like I wanted to improve my technique and a blog might help me do so. I started by posting photographs of places I would visit, people I would meet, and special events with friends. One day, I received an email from someone who had been on my blog asking me what my prices were for portrait sessions. It was in that moment that I made a huge decision that changed my life forever. I could have very easily responded that I didn't do portrait sessions and continued on my straight and narrow path but instead; I decided to take a leap of faith.
After researching the investment for local portrait sessions, I decided that I did not have enough experience to charge for a session just yet, however, I offered up a deal that would be mutually beneficial. I offered to shoot the portrait session for free, as a portfolio building session in exchange for them sharing the pictures on Facebook and recommending me to friends and family if they were pleased with their pictures. Over the next few months, this kind of word of mouth marketing allowed me to build a client base that eventually lead to me second shooting weddings for lead photographers.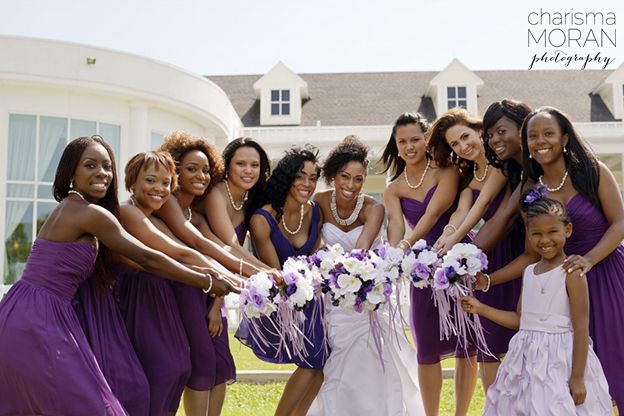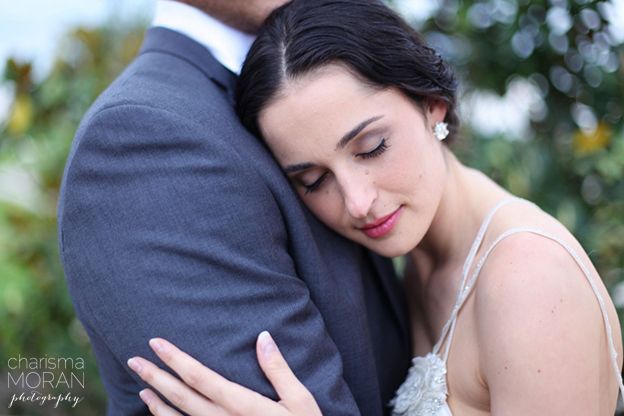 I made a huge decision to leave college after receiving my AA degree and a Business Specialist Certification. I knew that if I finished my four years, I would get a job in marketing straight out of college and spend the rest of my life in a cubicle or an office and I just wasn't sure if that would be the right fit for me. I had passed on creative opportunities that were entertainment industry based in the past and I felt like this wasn't a creative option that I could pass up. After doing some research, I found many people in my local area who were photographers and small business owners that managed to support themselves and their families just fine. I decided that I was going to do whatever I could to become one of them.
My husband, brothers, and mother were all very supportive about my decision to leave school in order to focus more on running a photography business but that didn't make it any less terrifying. I decided early on that this wasn't something I wanted to sink money into and as the wife of a teacher in Florida, it wouldn't be fair to dip into our savings account for my business, so I used the equipment I already had until I had enough money to purchase my dream camera. I also saved money by building my own website, with the help of my tech savvy younger brother. When first starting out, I shot just about everything someone offered me. Newborns, toddlers, maternity, family, artists, seniors, you name it, I shot it. After realizing that my money situation had become much more stable, I finally decided to cut back on what I was shooting and only work on projects that I really felt defined me as a photographer.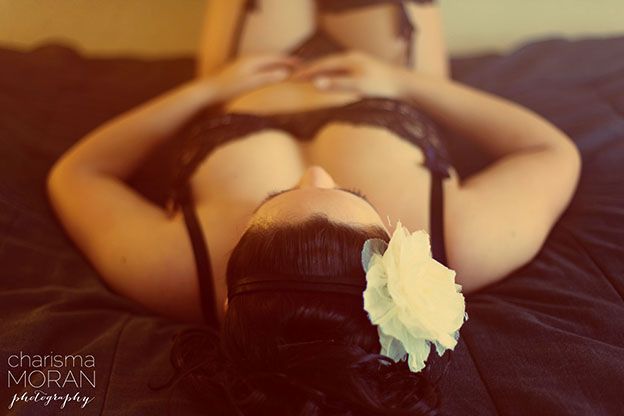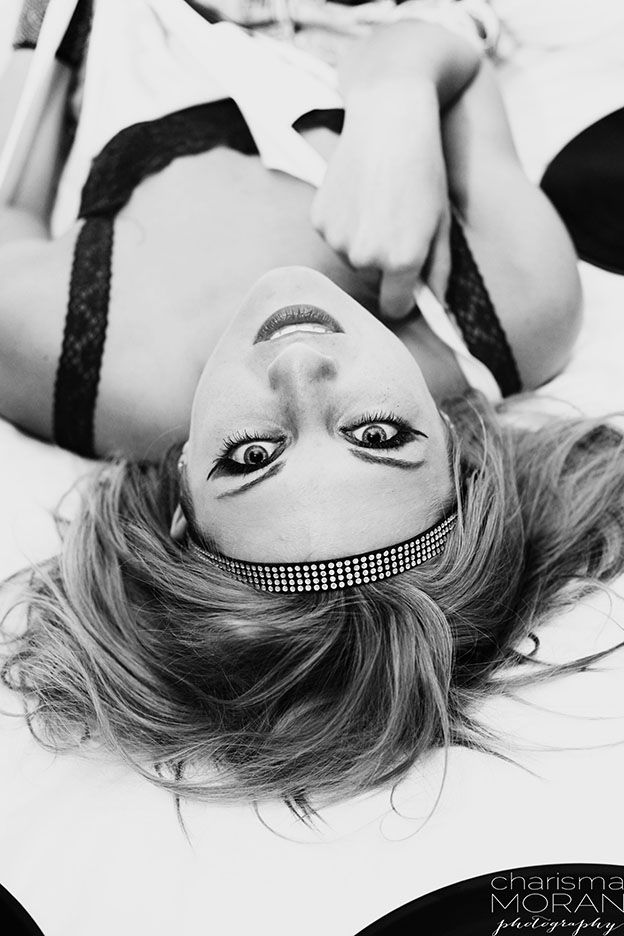 I currently shoot weddings, boudoir, and lifestyle photography because those are the subjects that bring me the greatest amount of joy. There is never a day that goes by that I don't continue to feel honored that couples allow me to be a part of their special day. I continue to feel awestruck and humbled that my art can make a woman feel sexy and confident after receiving her boudoir images. When a repeat client asks me to come to their home for a lifestyle session and images that I have taken of their families in recent years are hung proudly on their walls, I know that I am exactly where I am supposed to be in life.
Being the brand of my business means I have a strong online presence and because of the internet, nothing remains a secret so I may as well embrace everything about myself and celebrate it. This means that when clients ask me about my age, I don't deny that I am one of the younger people in my local field. I am also open about my religion and political beliefs if people feel like it is something that they would like to know. I share my big moments and my little moments, my great moments and my sad moments. When I had my first opportunity to shoot a gay couple, as a huge advocate of gay marriage, I jumped at the opportunity. A few of my friends in various fields of business warned me to be careful because I may lose other potential clients but I didn't hesitate because being of mixed ethnicities; pushing for equality for all is a big part of who I am. I love that my clients hire me because they believe in my work and they respect who I am as a person.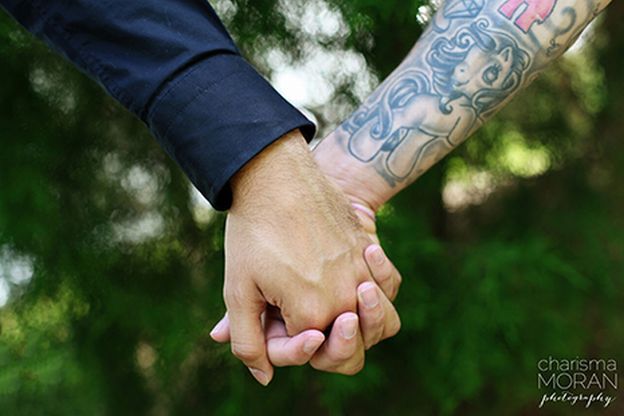 I am so glad I jumped off that ledge four years ago and started my business because I have a job that I look forward to doing every day. There are definitely days where small business ownership is a challenge but when you love what you do, it makes it a lot easier to push through those difficult times to be able to continue a career that brings you so much joy. I can honestly say that I am extremely excited to see what the future holds for me as a business owner and an artist and I will actively be involved in shaping that future. If you have a dream that you think you may have given up on too easily, why not revisit it? You will never know what you can really accomplish, until you go out there and give it a try.
(Charisma and I have been blogging buddies for awhile now, and I'm so excited to visit her for the first time in Orlando this fall! Thank you, Charisma, for sharing your inspiring story with us. It definitely made me think about my own hopes + dreams. If anyone else would like to submit a guest post this month in honor of my LA-versary, feel free to contact me! You can see other posts in this series here. Thanks for reading!)