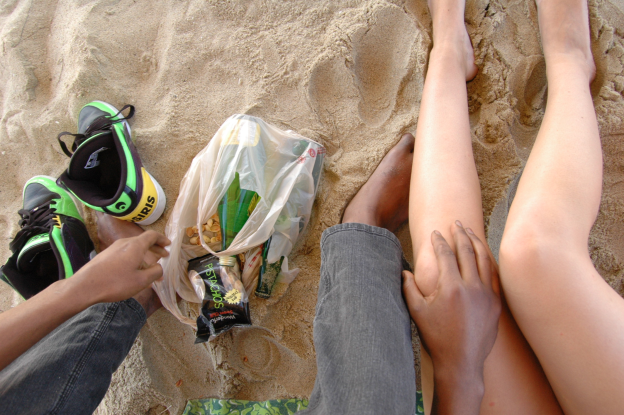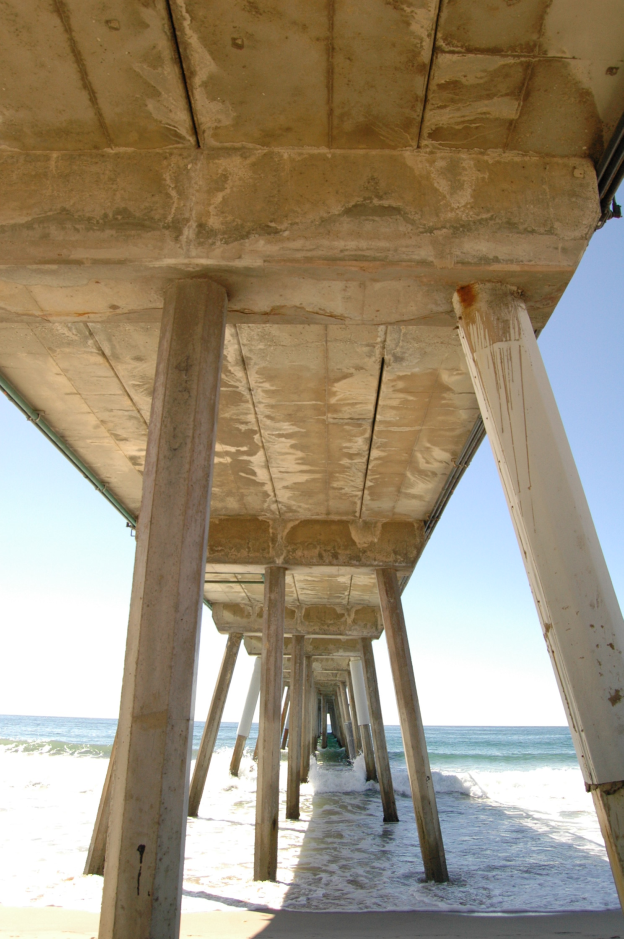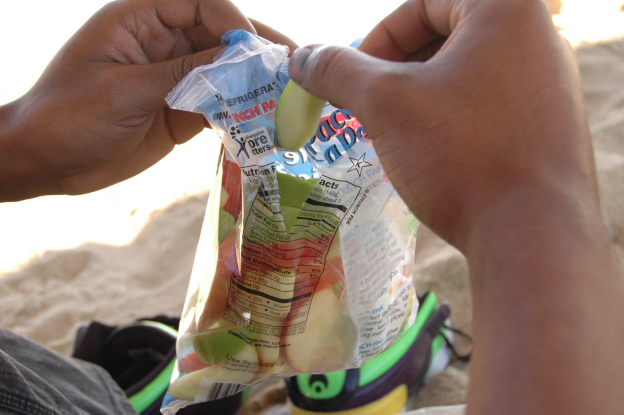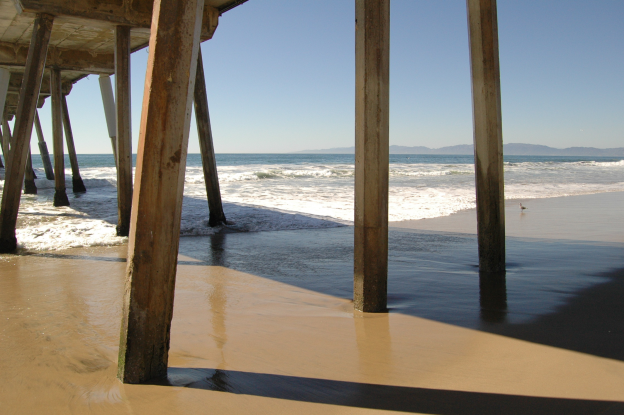 I live for days like this.
Days when I can relax and unwind at my favorite beach, with my favorite person.
Days when I can enjoy healthy treats under a pier, feeling sun's warmth and shadow's cool shade.
Days when I can feel nothing but the sand between my toes and the breeze in my hair.
Days when everything is calm, and peaceful, and perfect.