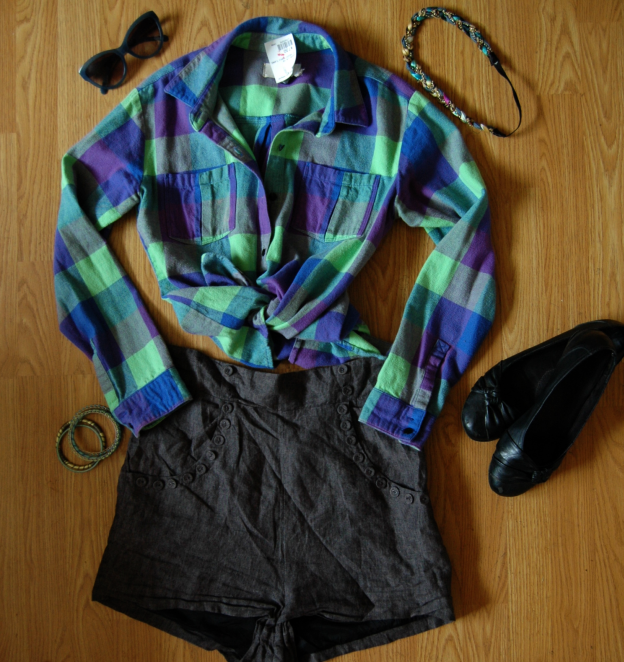 Outfit details:
Top - thrifted, Crossroads Trading Co
Shorts - thrifted, Rewind
Headband - Forever 21
Sunnies, flats - Target
Bangles - R.J. Graziano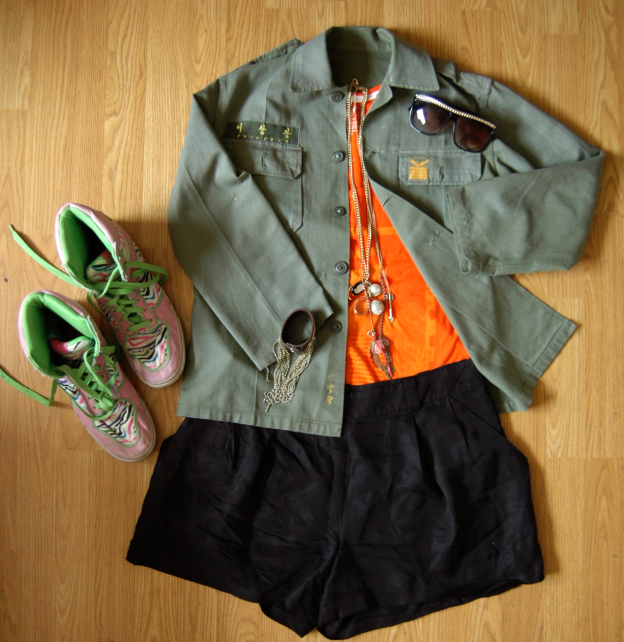 Outfit details:
Sunnies - thrifted, Goodwill
Jacket - Urban Outfitters
Necklaces - Ann Taylor, Forever 21
Tee - gift from Fenn
Cuff bracelet - InPink
Sneakers - Ross
Shorts - Ann Taylor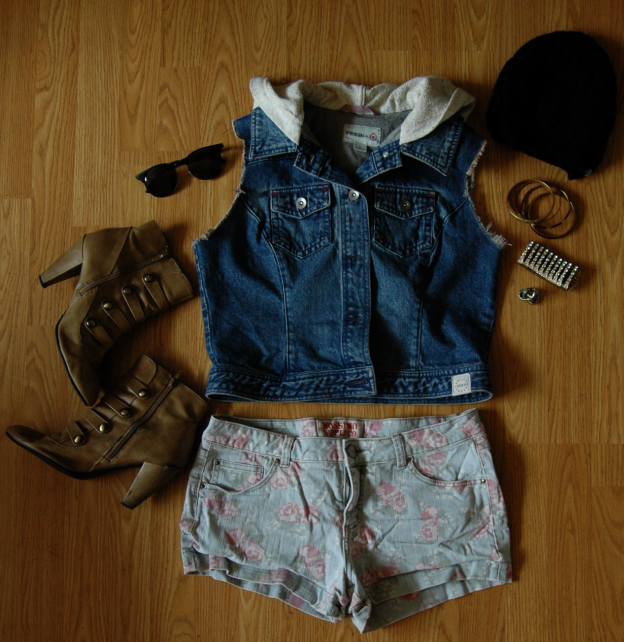 Outfit details:
Vest, bangles, shorts, booties - Target
Sunnies - c/o Sunglasses Shop
Hat, cuff bracelet - Ann Taylor
Snake ring - Target or Forever 21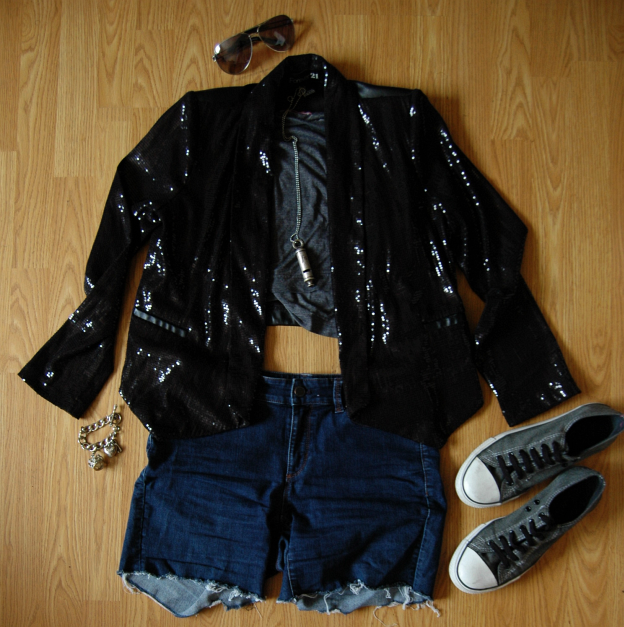 Outfit details:
Sunnies - thrifted, Goodwill
Jacket - Forever 21
Top - thrifted, Crossroads Trading Co
Shorts - Ann Taylor, cut myself
Shoes - Family Dollar
Charm bracelet - Juicy Couture
Necklace - Falling Whistles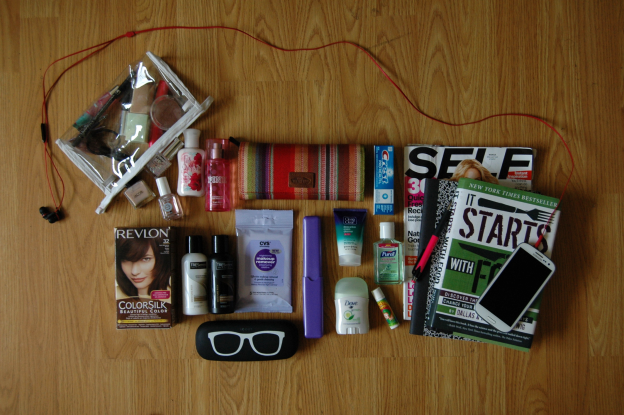 Other essentials:
A book, a notebook, a magazine, a pen
Earbuds, phone loaded up with new music
Mini shampoo, conditioner, toothpaste, face wash
Wallet (similar), clear makeup bag (similar), glasses case
Lip balm, deodorant, anti-bacterial gel
Hair dye, nail polishes (to be used before trip)
I've posted about packing before (
here
,
here
, and with the help of
Sierra
here
), yet I always bring
way too much
on every single trip. For example, I'm only going to be in Austin for two nights, yet I've put together four outfits. But, come on, who knows what I'll actually WANT to wear when I get there. It's important to have options, no? Plus, it's going to rain on Friday and then get up to the 90s on Saturday and Sunday, so I need to be prepared for all types of weather conditions. See? There's a method to my madness.
At any rate, I need to make sure I give credit to the
bajillion
other
bloggers
out
there
who
have
posted
their outfits this way pre-vacay. I thought it was a good idea, especially since I'll be having way too much fun with Chris to think about blogging. Don't you fret, though -- I've got more guest posts lined up to keep you entertained while I'm gone!
So, what do you think -- did I miss anything in my packing process? Which look is your fave? What are some great spots to visit in Austin? Shoot me a
tweet
and lemme know!