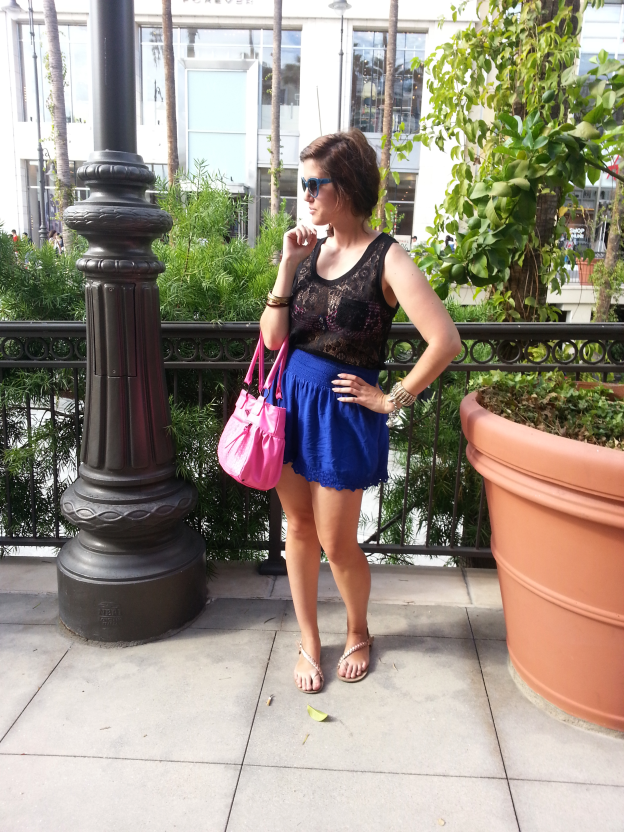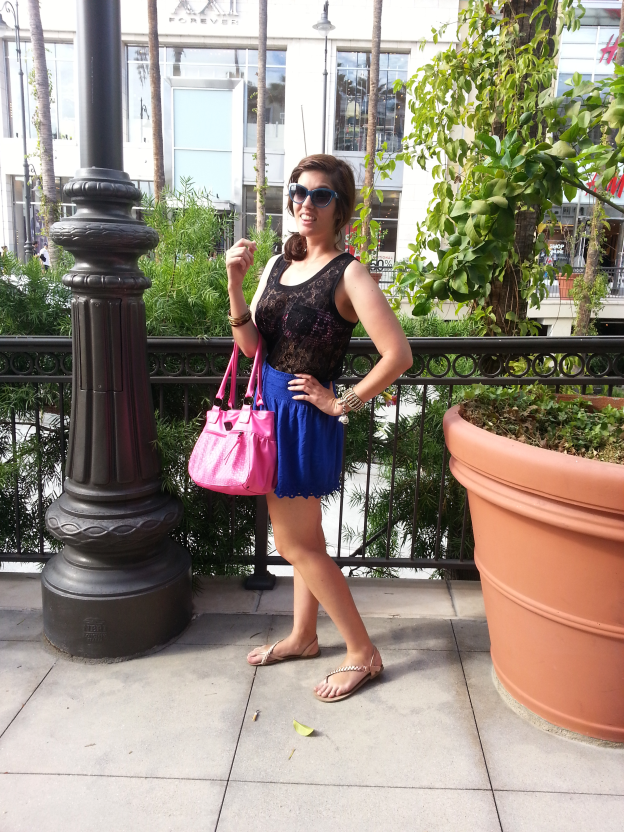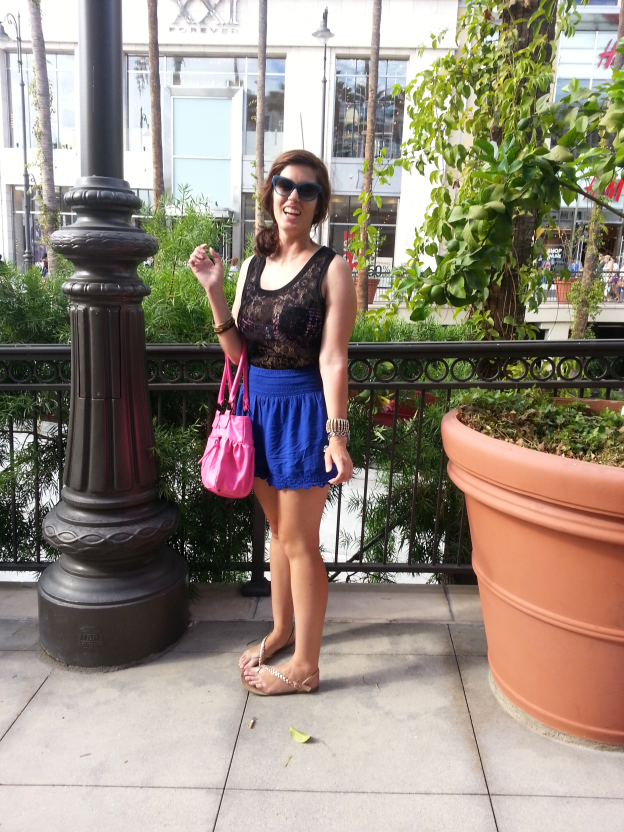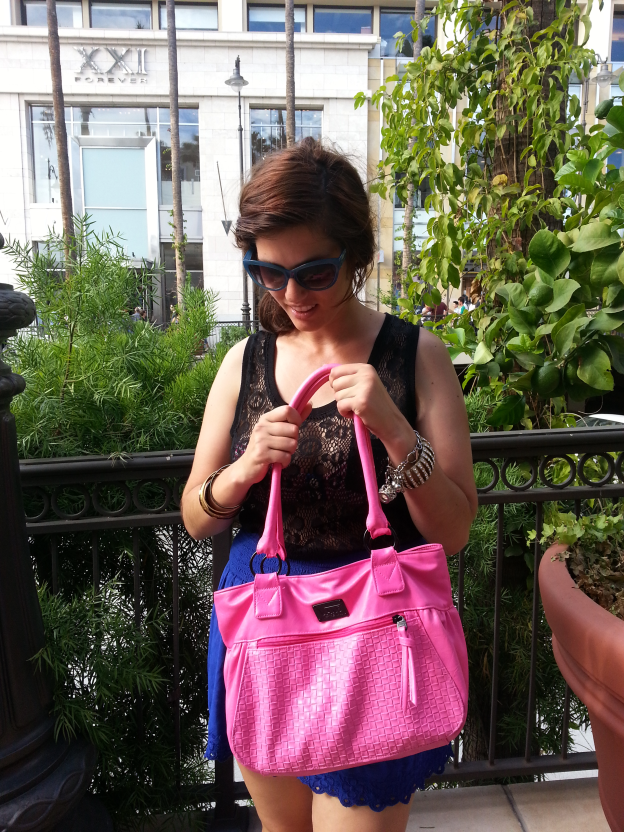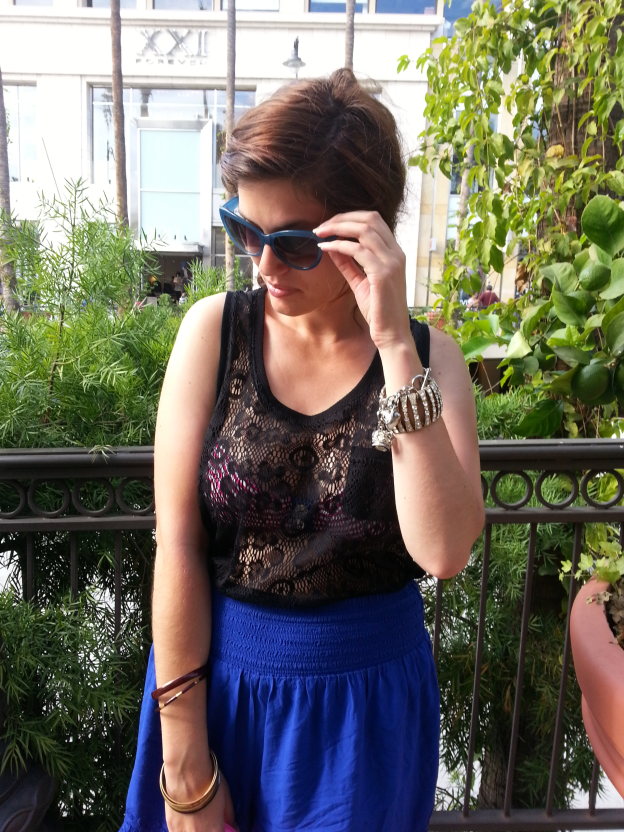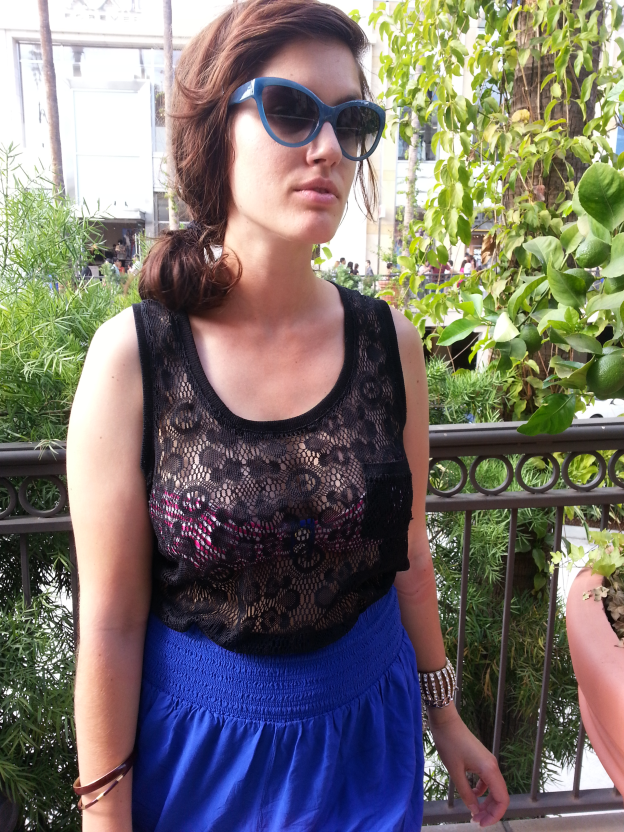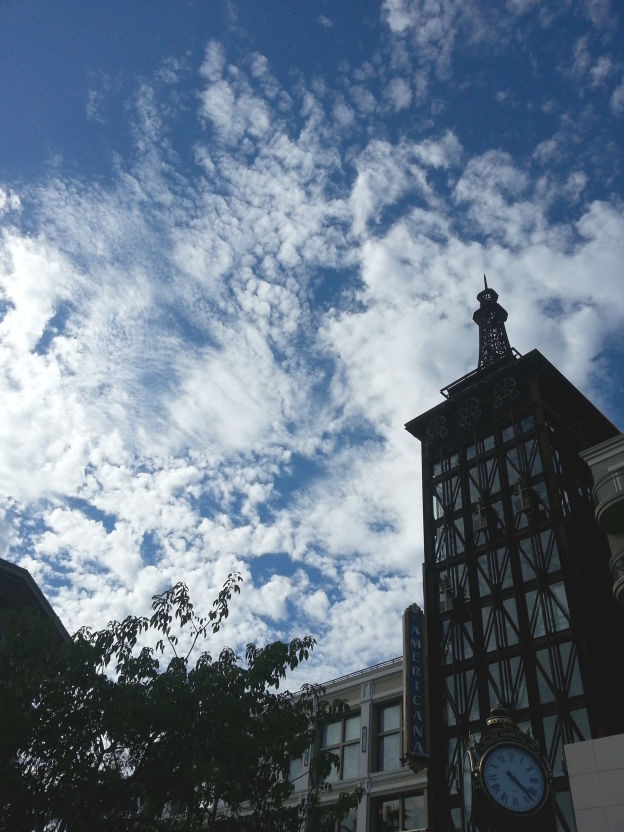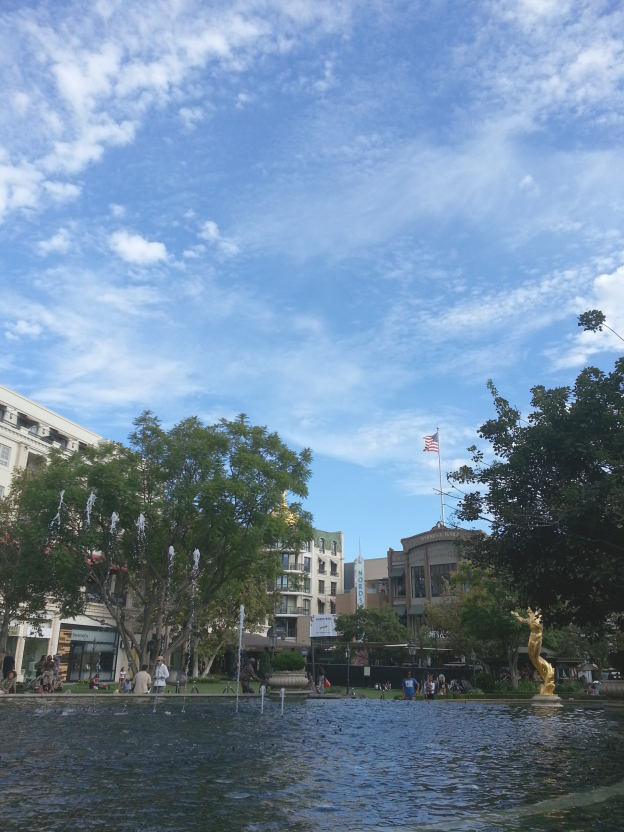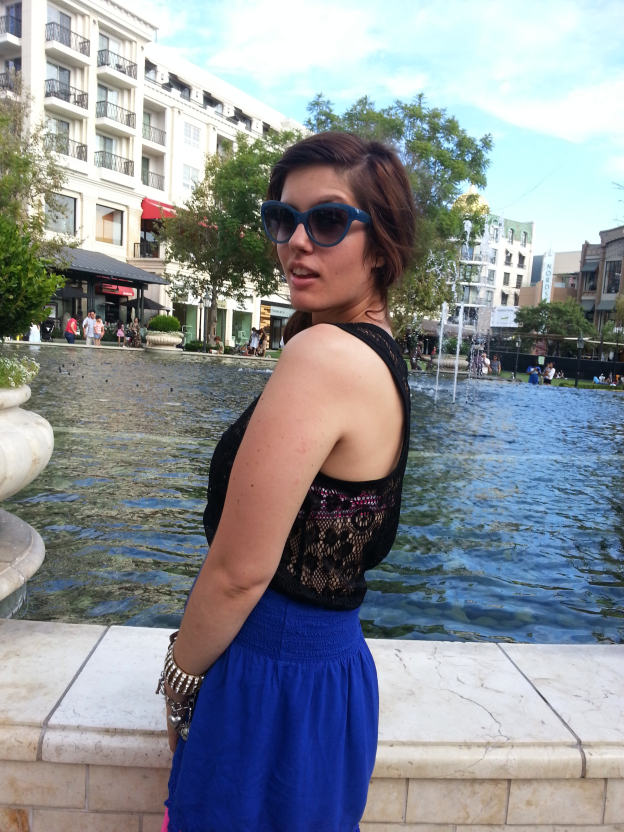 Outfit details:
Shorts - American Eagle
Lace top - Pinkzone
Swimsuit top, sandals, sunnies, bangles - Target
Gold bracelet - Ann Taylor
Charm bracelet - Juicy Couture
Purse - Vans, gift from mama
Life is really good right now. I'm doing well with both my
spending
diet and
food
diet, work is super smooth, the boyf is a babe, and I think I'm finally starting to find friends who 'get' me, including my need to take pictures of everything. I've always been a little weird, and even though I know a lot of people, I wouldn't say I have many close buds. Fortunately,
Jacquelyn
has become one of them over the past few months, and she happily snapped a few outfit photos for me while at the
Americana
the other day. I seriously love this mall -- it's like Disneyland for adults. But I still adore Disney, too; it's another one of my quirks.
Speaking of weirdness, I'm totally not feelin' the low side-pony I'm attempting to rock here. It kinda looks like a turd, right? Just me? I hope it's just me. Anyway, yeah, I'm trying to figure out what to do with my shoulder-length hair besides leaving it down and messy or up and, well, also messy.
Ideas
?