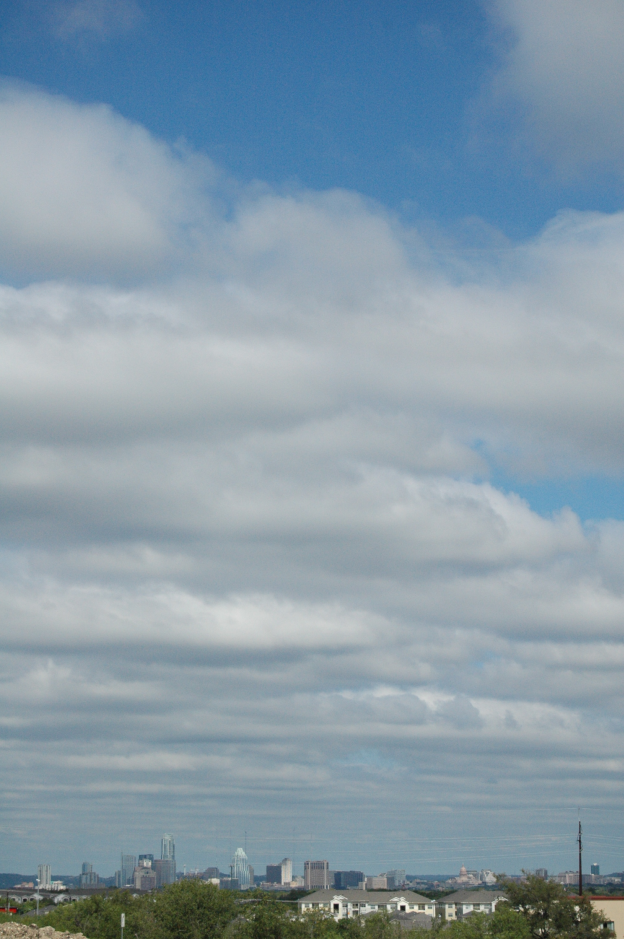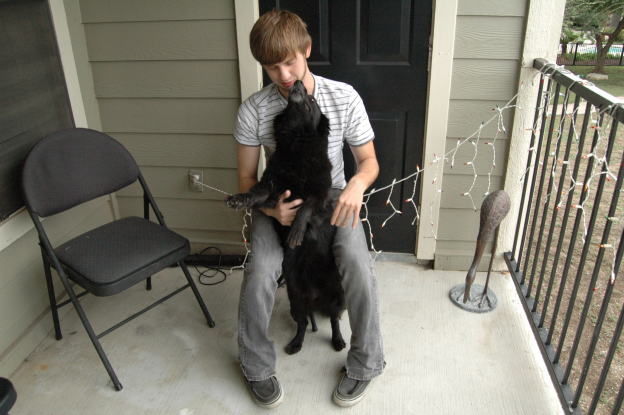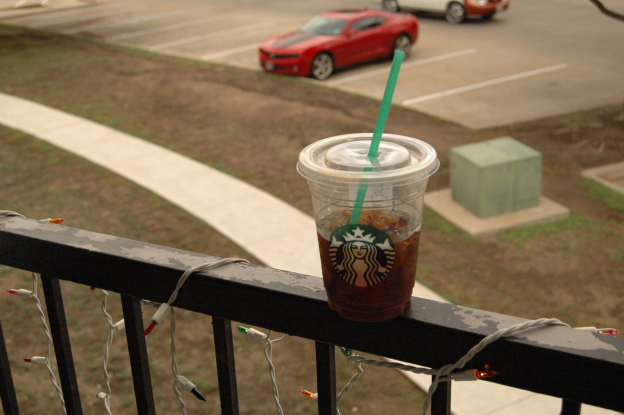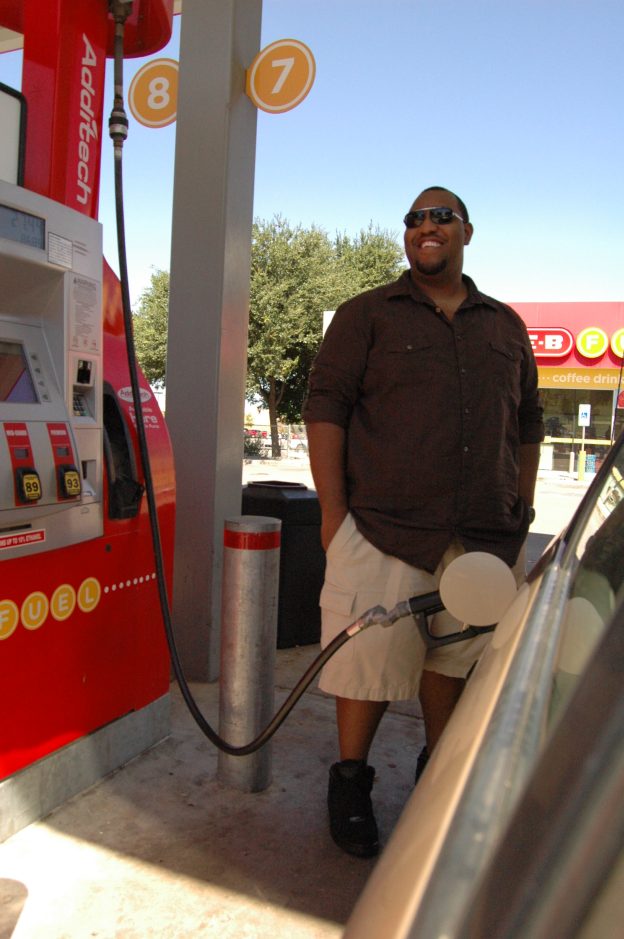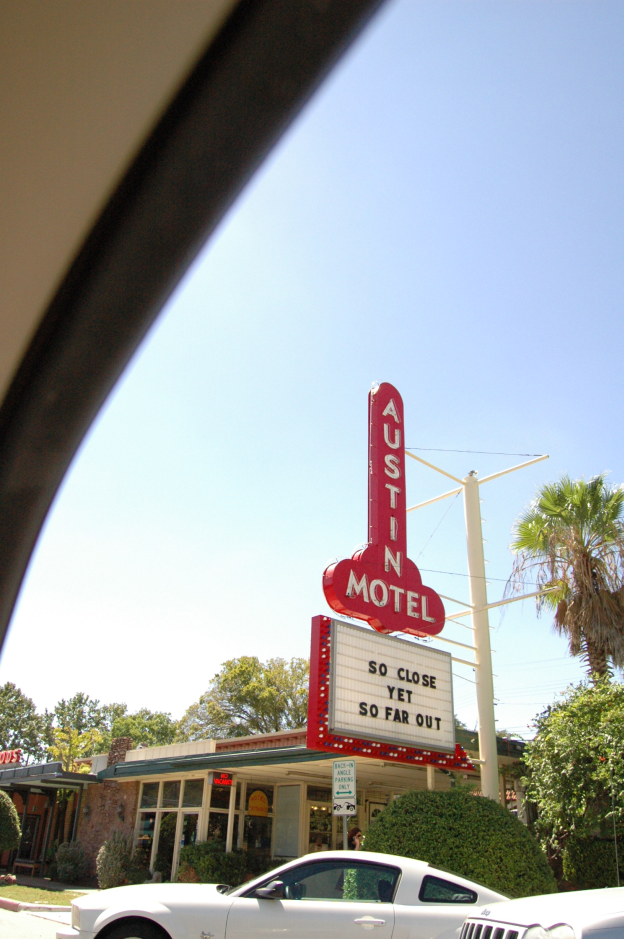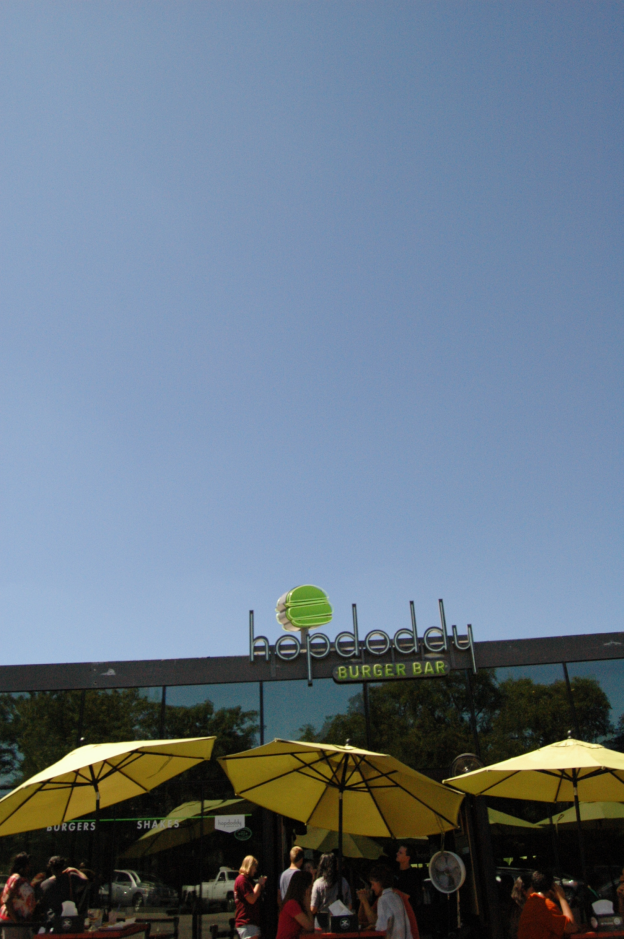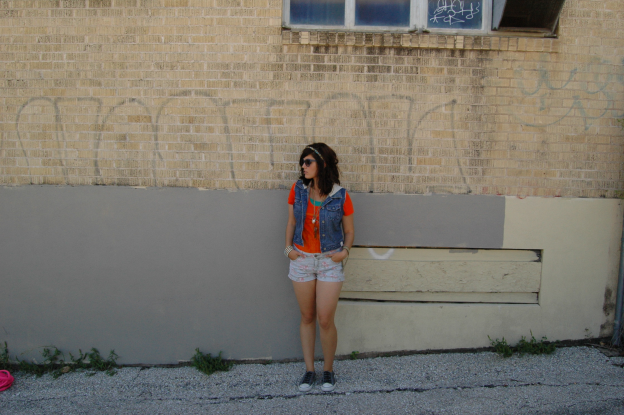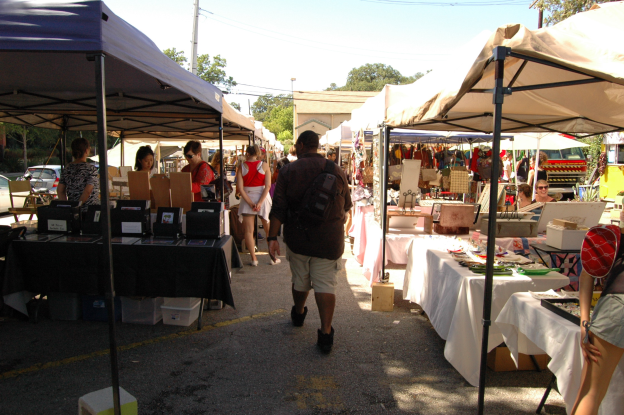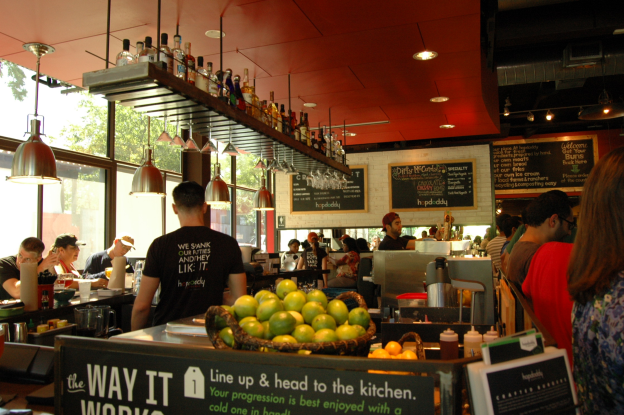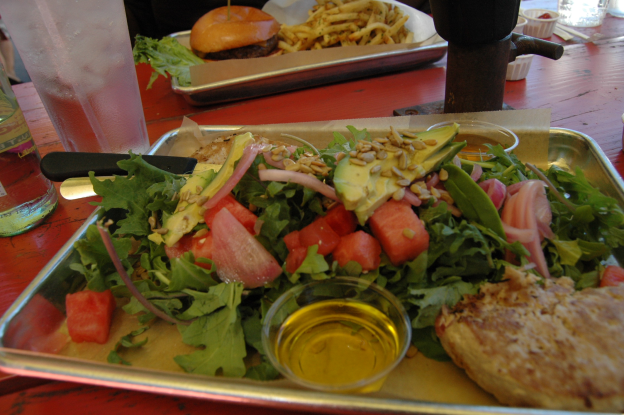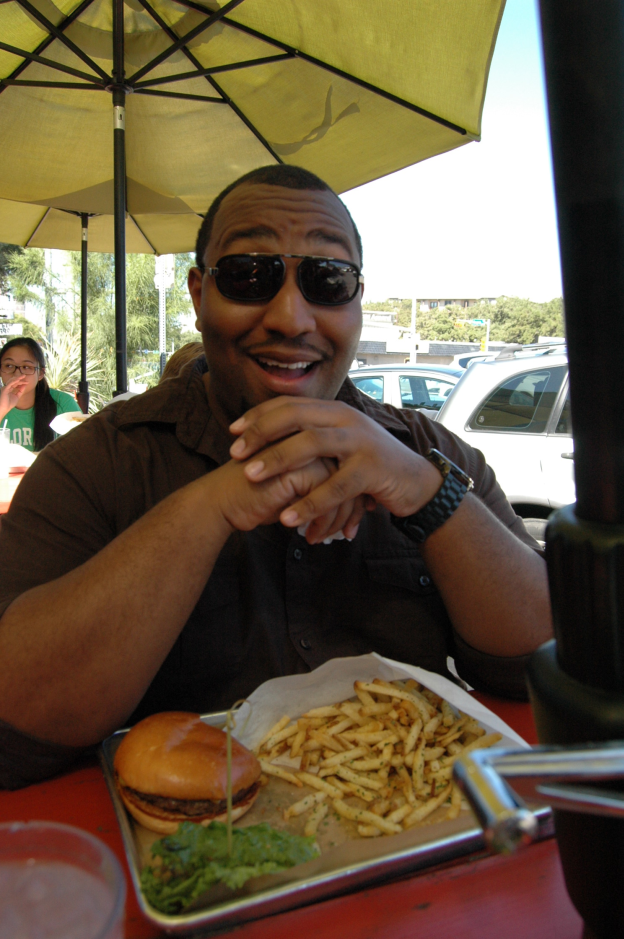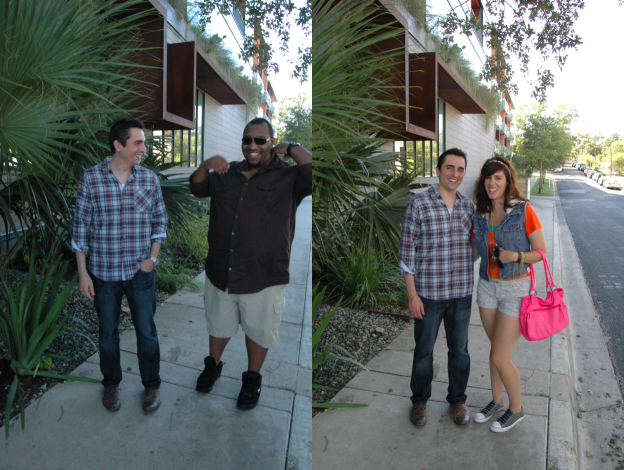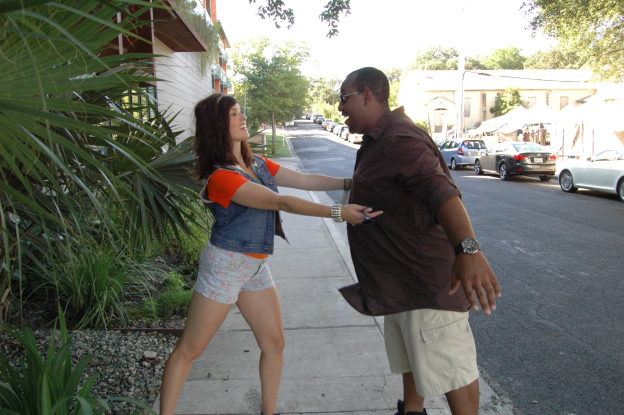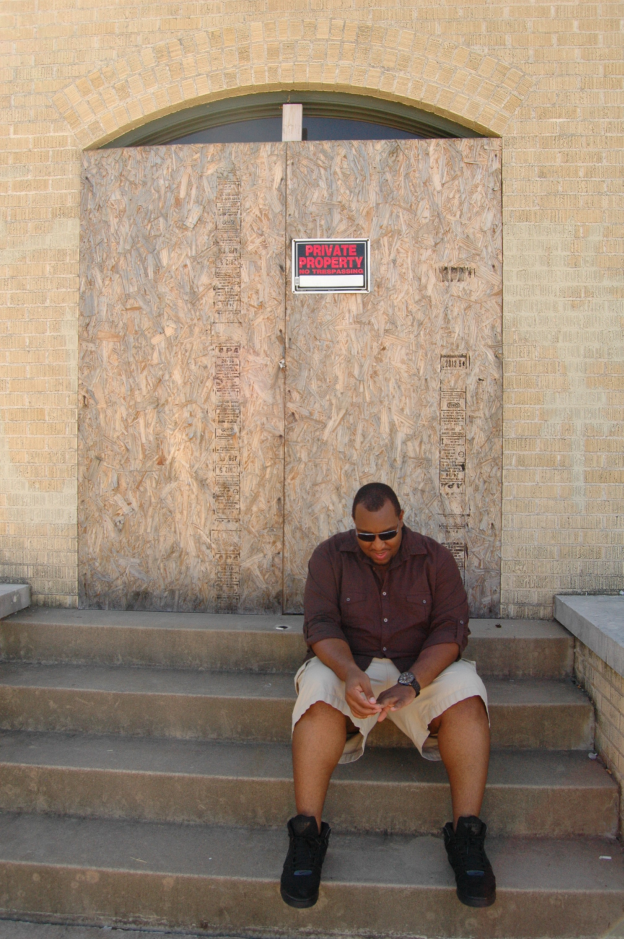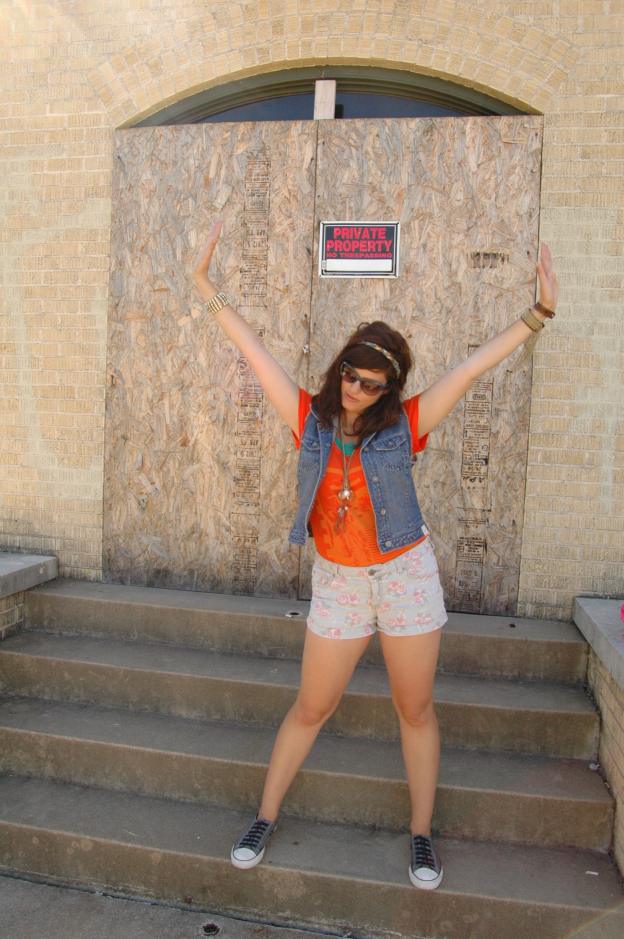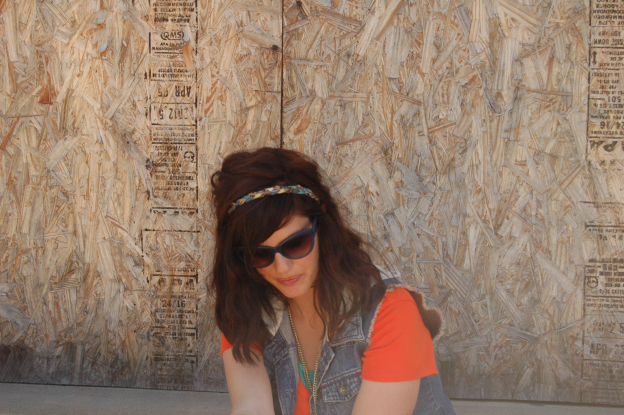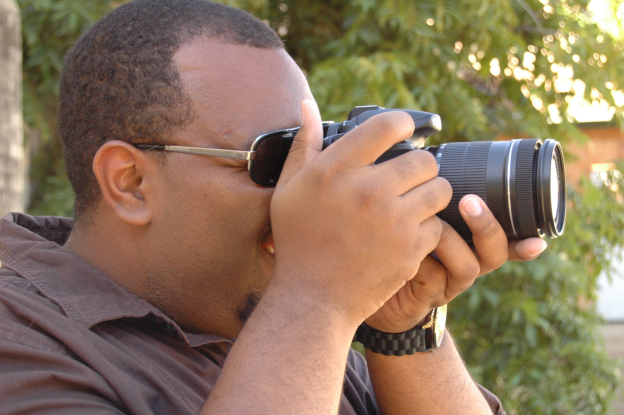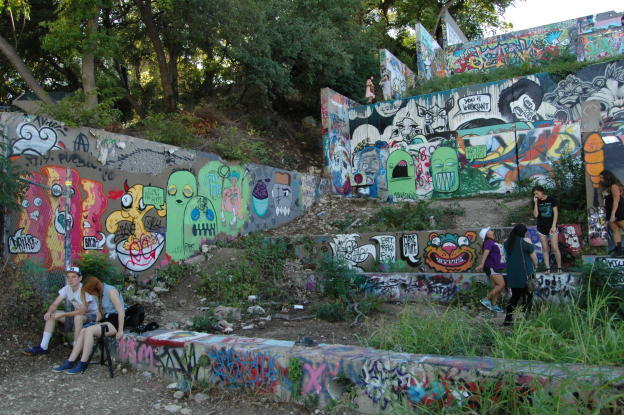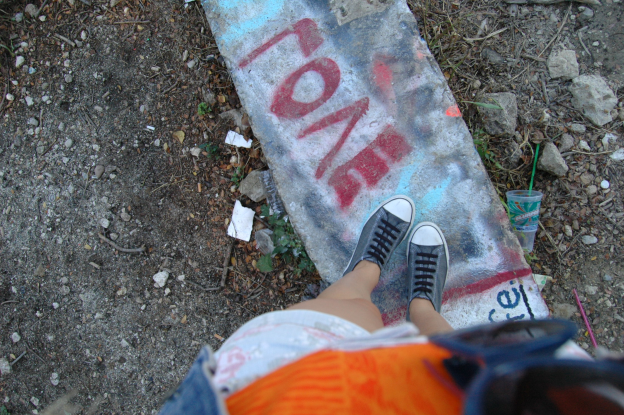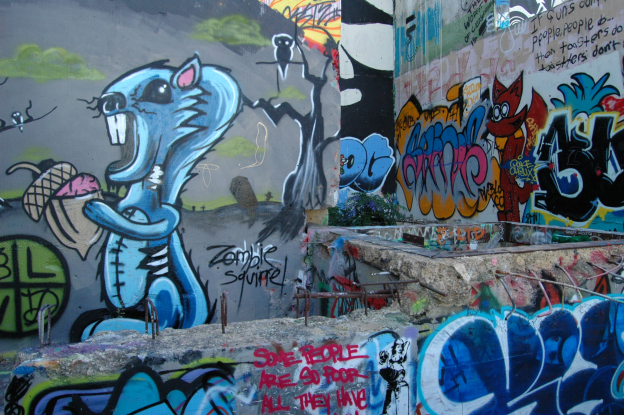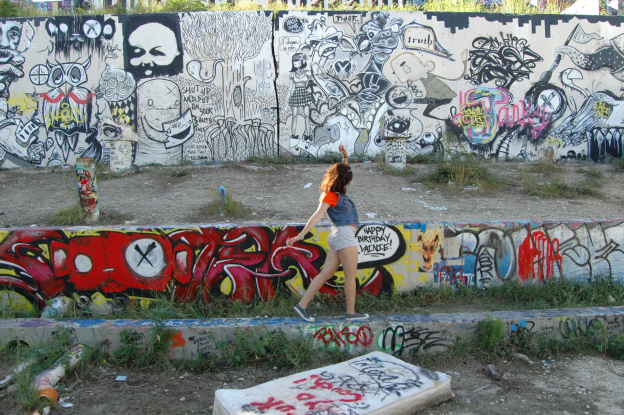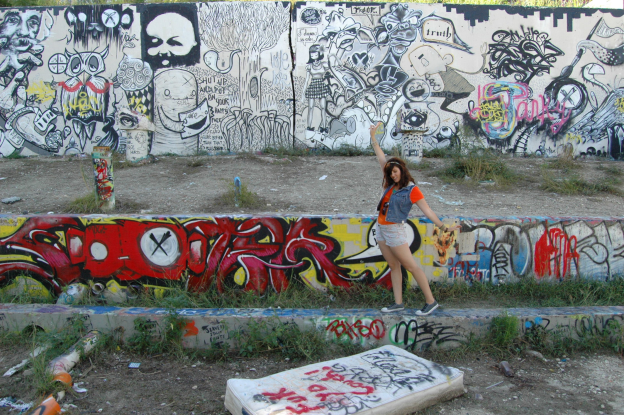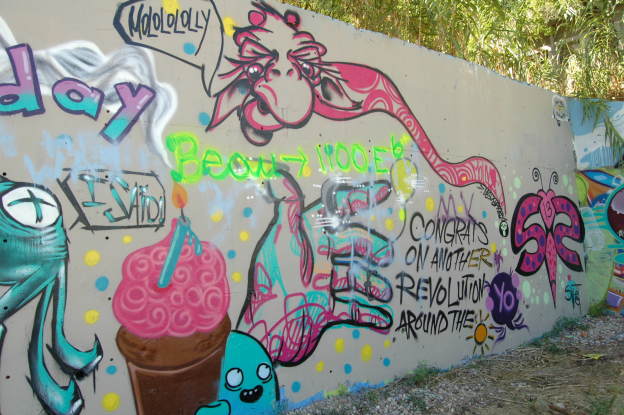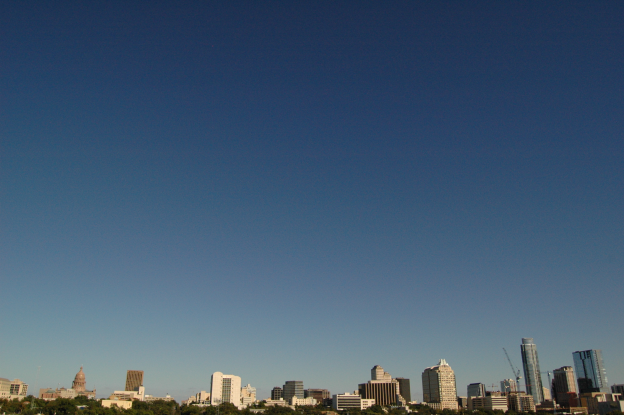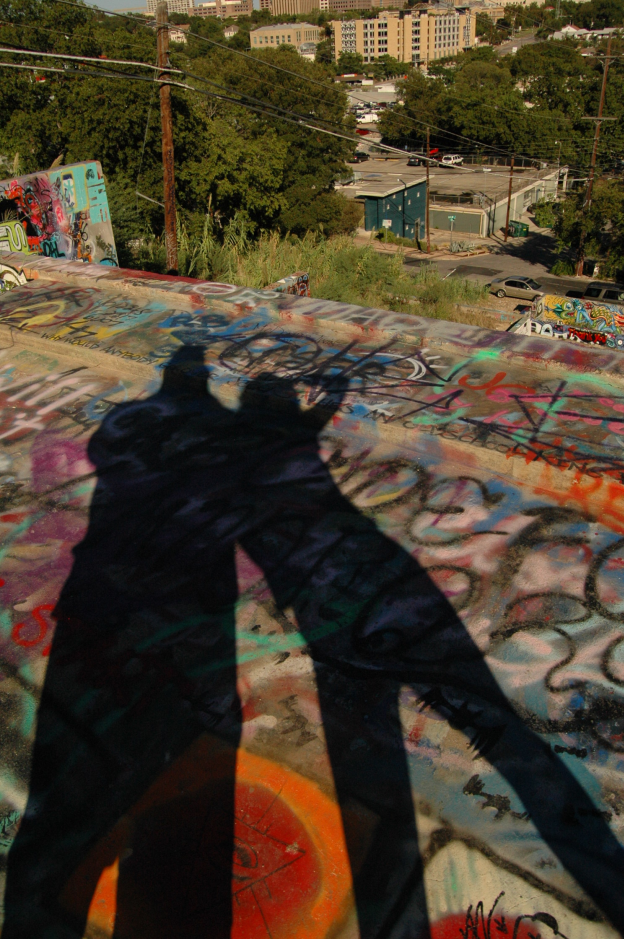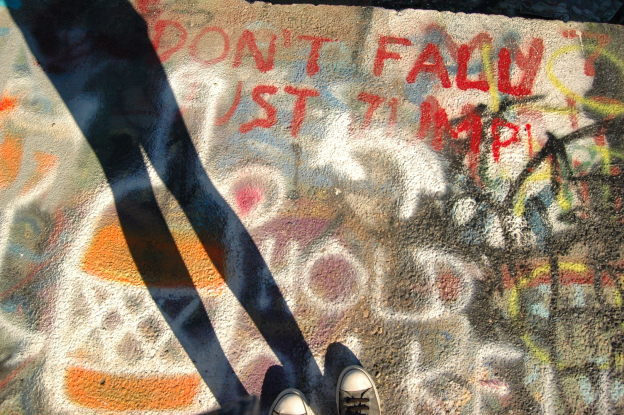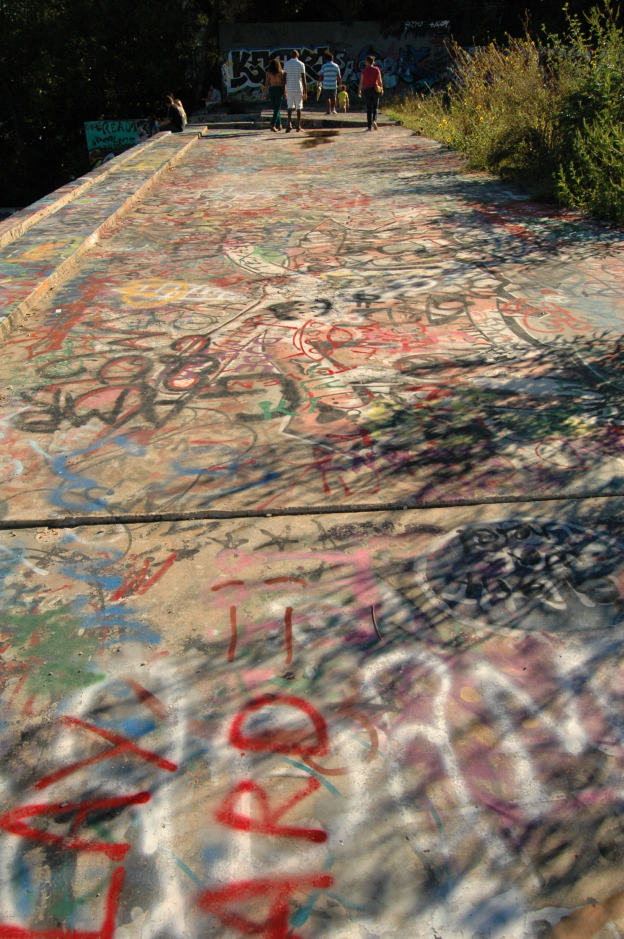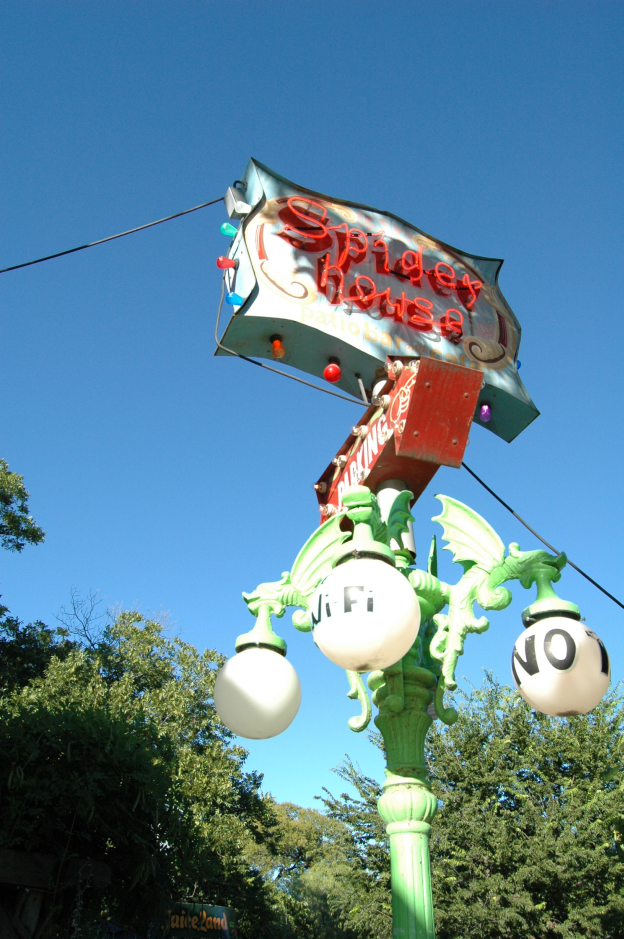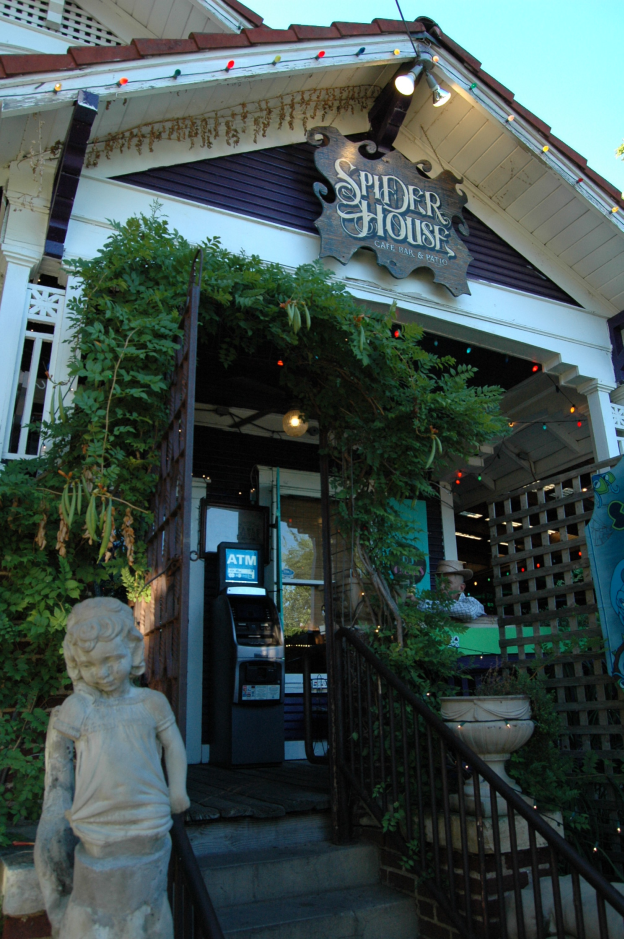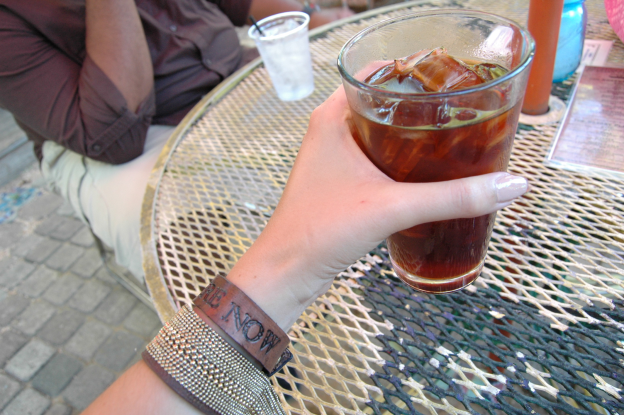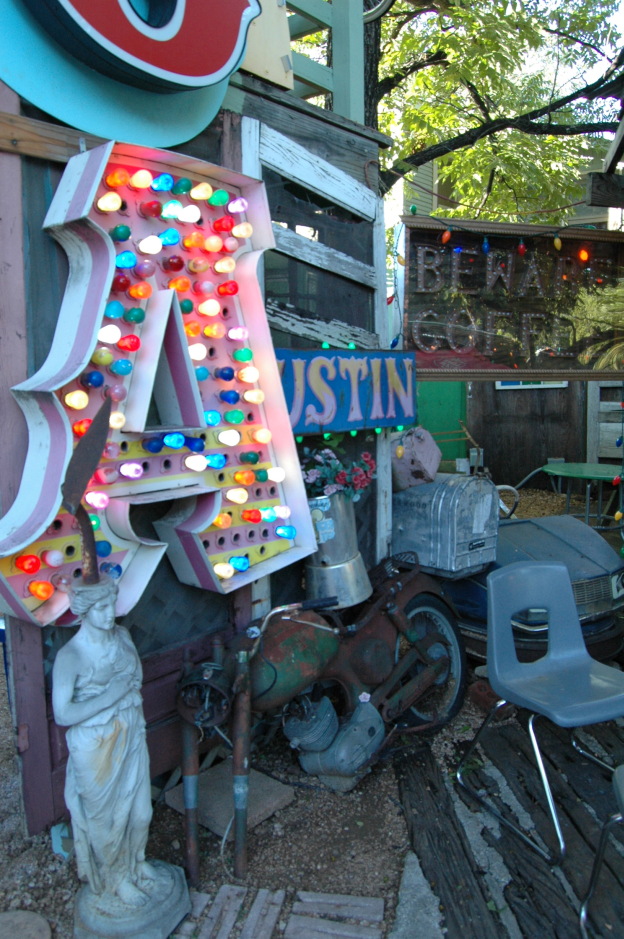 Outfit details:
Tank, necklaces, gold bracelet - Ann Taylor
Headband - Forever 21 (similar)
Sunnies, vest, shorts - Target
Fringe cuff - InPink (similar)
Tee - gift from Fenn
Shoes - Family Dollar (similar)
Bag - Vans

My second day in town was so crammed with awesome stuff that it probably would've crashed your computers had I not split it up. The morning started with coffee, of course, and then I hung out on the balcony, finishing my frittata from the night before. The weather had spun a total 180 as I slept; the sun was out and the sky was clear!
Chris
and I clothed ourselves appropriately, and we were ready for action.
Our first stop was
Hopdoddy
(which we actually thought was called Hop
daddy
) for lunch with my cousin Joe, who moved to Austin a few years ago. I hadn't seen him since 2007, so it was great to catch up! The restaurant had an ahi tuna salad that was right up my alley. We all agreed that everything was delicious, which explained the line extending out the door and into the parking lot. After filling our bellies and snapping a few photos, we explored a random craft fair and I bought a leather bracelet that says 'be here now.' I've been wearing it almost every day since. It's reminding me to live in the moment.
Chris and I parted ways with Joe and we planned to meet up later that night for drinks. (Well, Chris would be having Sprite and I'd be ordering club soda, but ya know.) Anyway, the two of us headed off to
Graffiti Park
, which was freakin' awesome. I was totally inspired and in awe. We had a great conversation about dreams, goals and creativity while we were there. Most of my photos from the trip were probably of this beautiful piece of artwork. We were able to climb to the top and see gorgeous views of the city. It was such a magical time and definitely my favorite moment of the weekend.
After that, we popped into
Spider House
for an iced coffee and more chit-chat. Again, I was totally in my element, exploring the crazy knick-knacks and unique decor inside the house and out on the patio. I really want to find a place like this in LA that's both a liquor bar + coffee shop, with a tattoo parlor + creperie in back. Although, I think it only exists in a city as hipster as Austin. Unless I just open my own. Los Angeles locals, any suggestions?
*See my packing post
here
, Austingrams
here
and day one
here
.