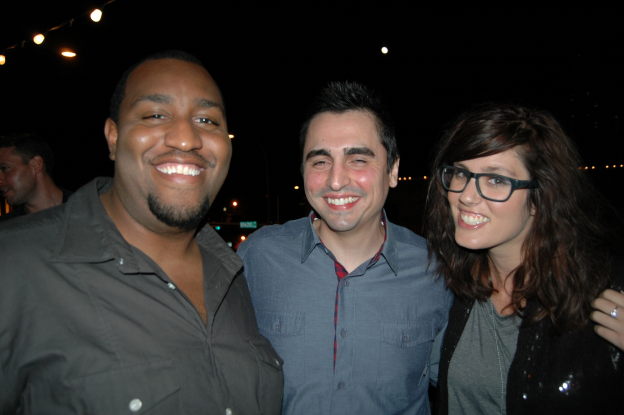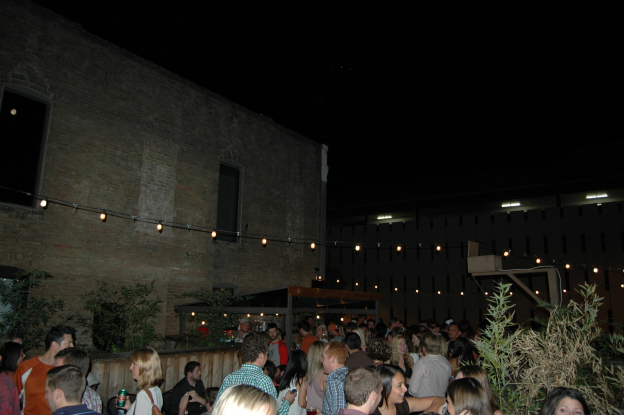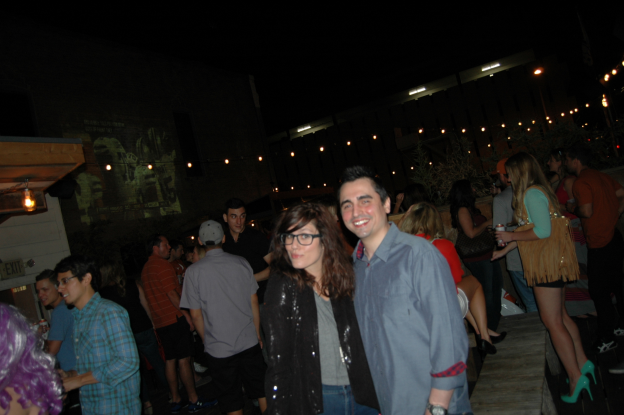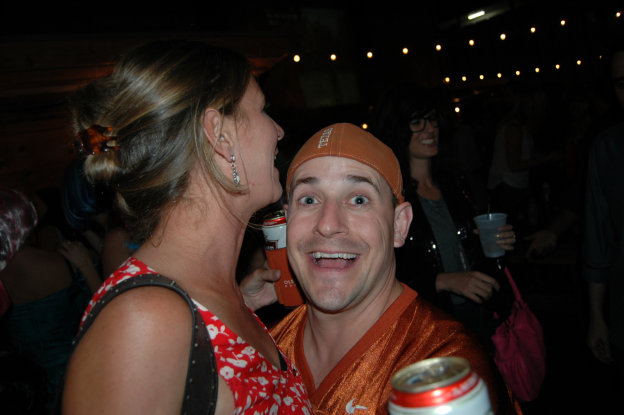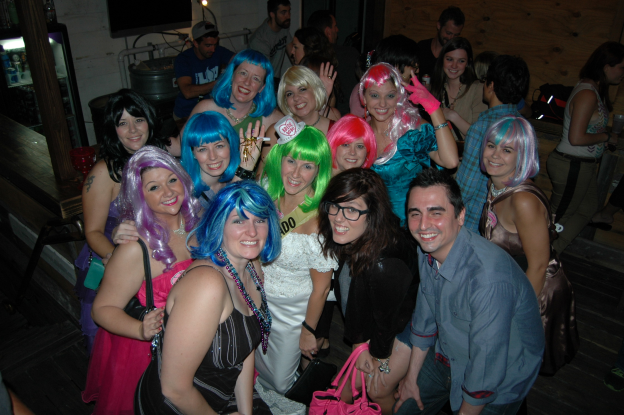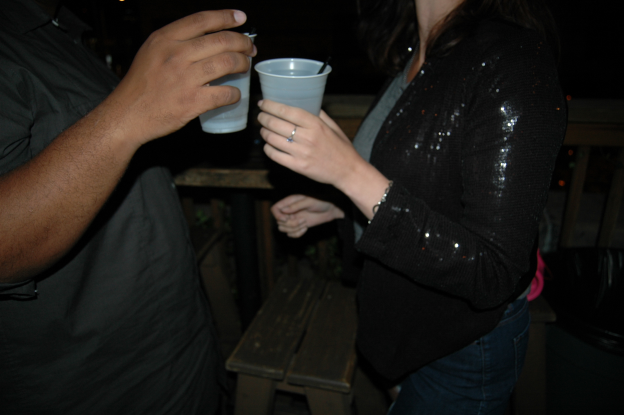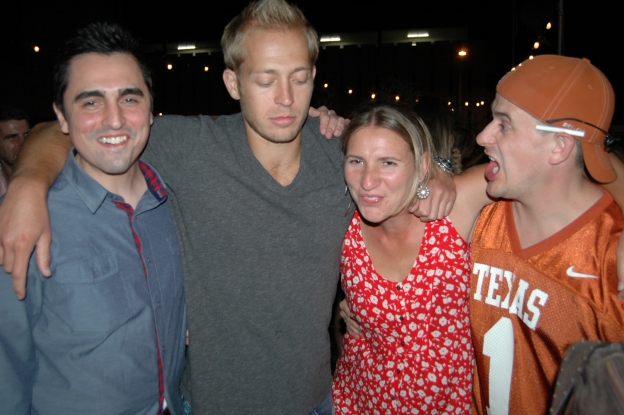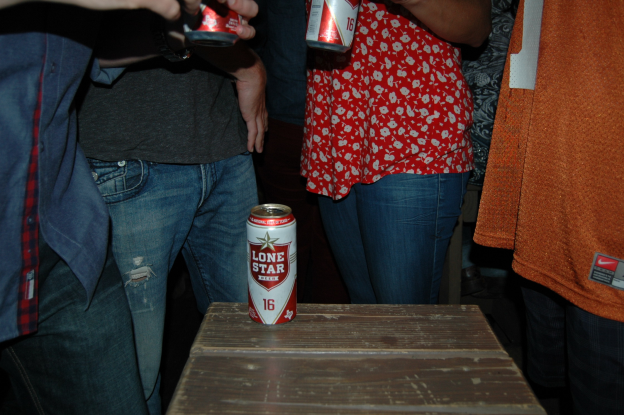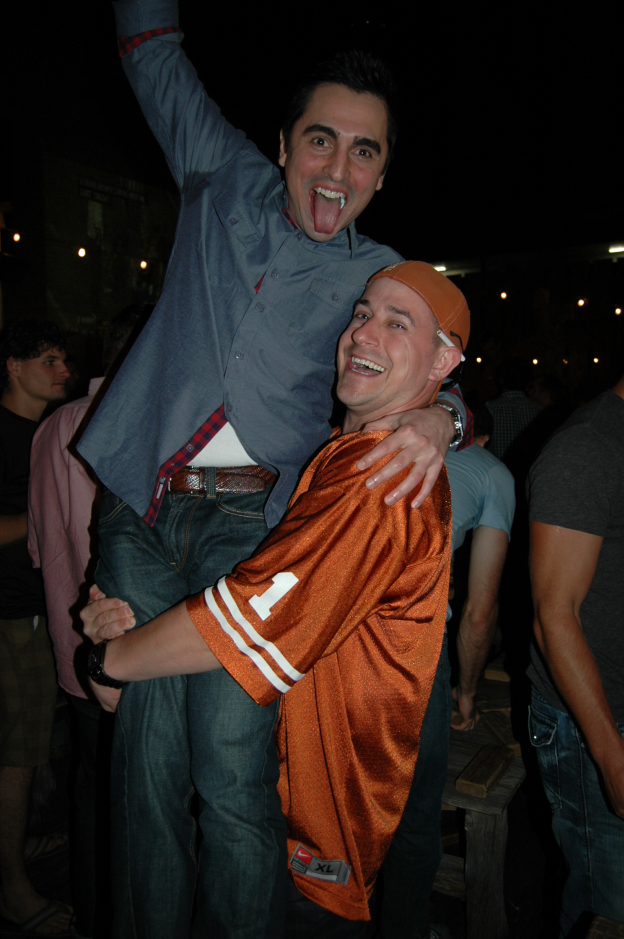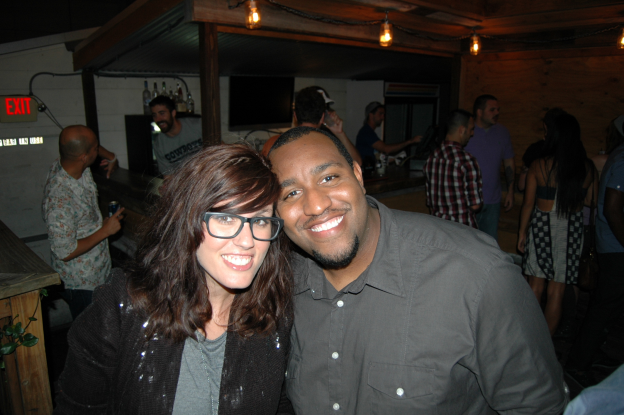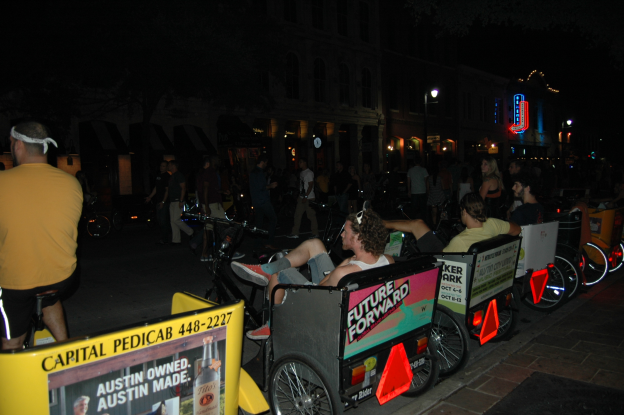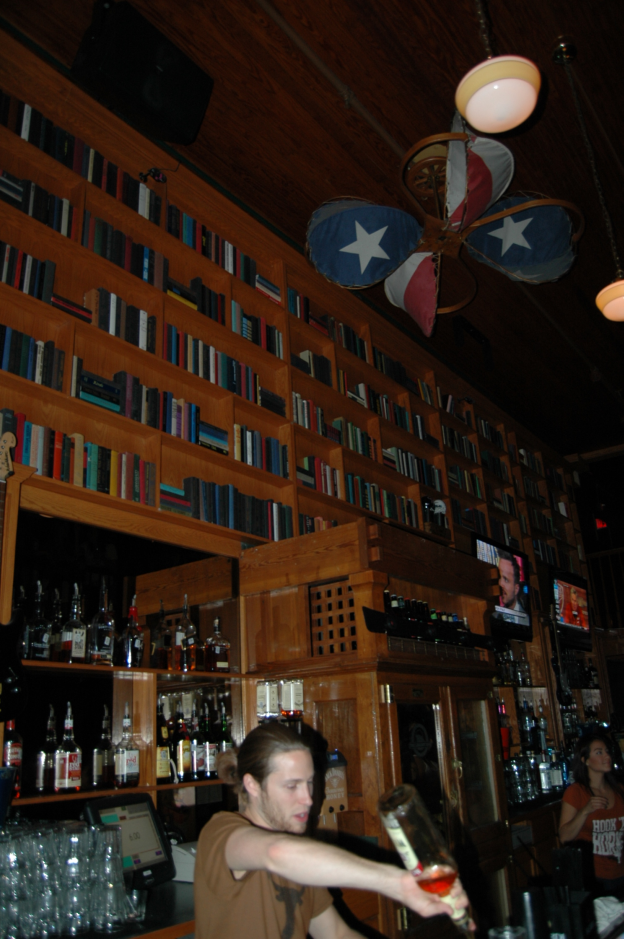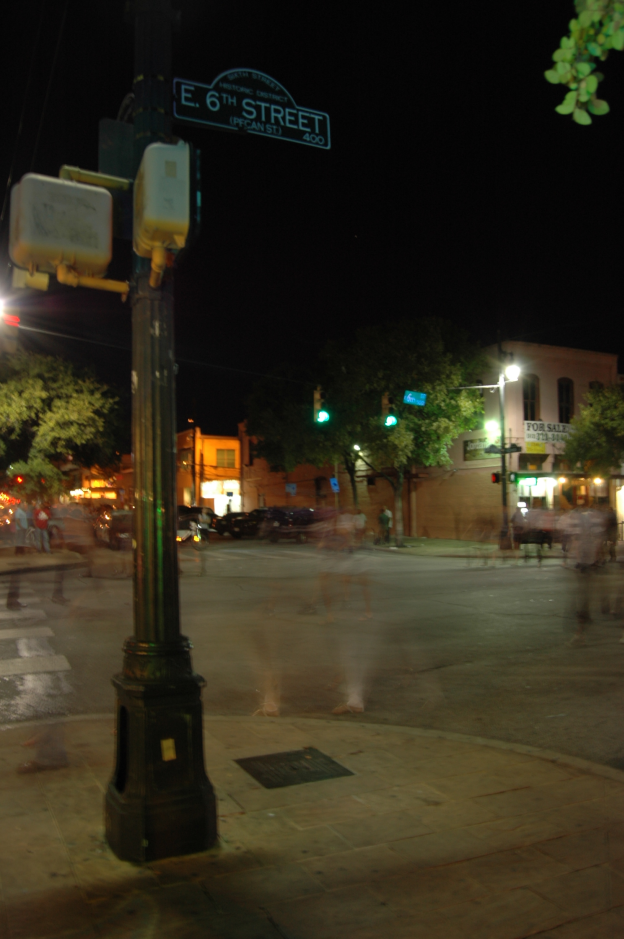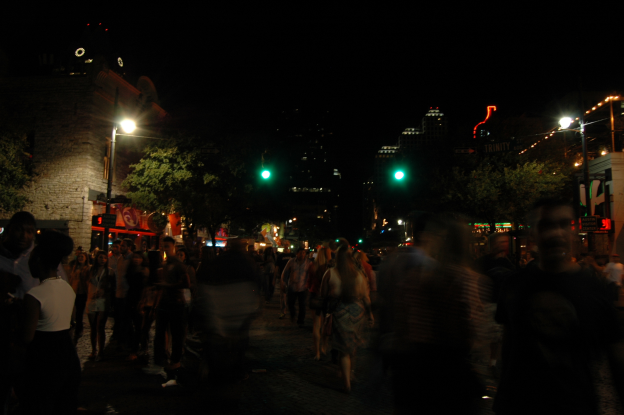 Outfit details:
Jacket - Forever 21
Top - thrifted, Crossroads Trading Co
Shorts - Ann Taylor, cut myself
Charm bracelet - Juicy Couture (similar/cheaper)
Glasses - Warby Parker (similar)
Necklace - Falling Whistles (similar)
Bag - Vans (similar/cuter)

Austin is equal parts artsy, country and party. So many people told me it would feel like a mini LA, but it didn't feel like California at all. It's a mix of the Midwest and Vegas.
I know these aren't high 'quality' photos or anything, but they totally capture the mood of Saturday night in that city. Chris and I met up with Joe and his buddies at
Handlebar
, which is a block away from infamous 6th. We danced, laughed and people-watched on the roof while movies played on the wall above us. I was blown away by the amount of people wearing cargo shorts and flip-flops, drinking beer out of cans. It reminded me so much of the small-town, laid-back Michigan vibe I grew up with. Half of us wouldn't have made it past the bouncer in Hollywood.
We headed down to 6th Street after a bit, which was blocked off as per usual. Cops controlled the crowds, but they allowed drunken citizens to have a wide range of fun. I instantly thought of West Hollywood on Halloween, except that Austin does this every single weekend! Since you can't drive down the street during this time -- and you probably shouldn't if you're drinking -- there's guys on bikes that can cart you around. I'd never seen anything like that before, so of course I had to take a photo like any good tourist.
Eventually we ended up at
Library Bar
, which is just as cool as it sounds. I felt like I was in Belle's beastly library, except that there were bottles of alcohol instead of a teapot. Since I was on Whole30 I didn't drink, but still got to enjoy the atmosphere. This is another venue I want to recreate in LA. The West Coast needs some Southern charm, for sure.
*See my packing post
here
, Austingrams
here
, day one
here
and part one of day two
here
.