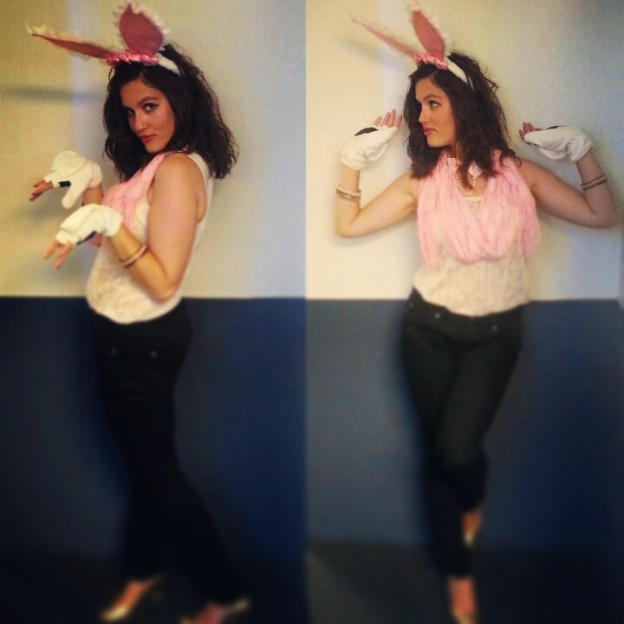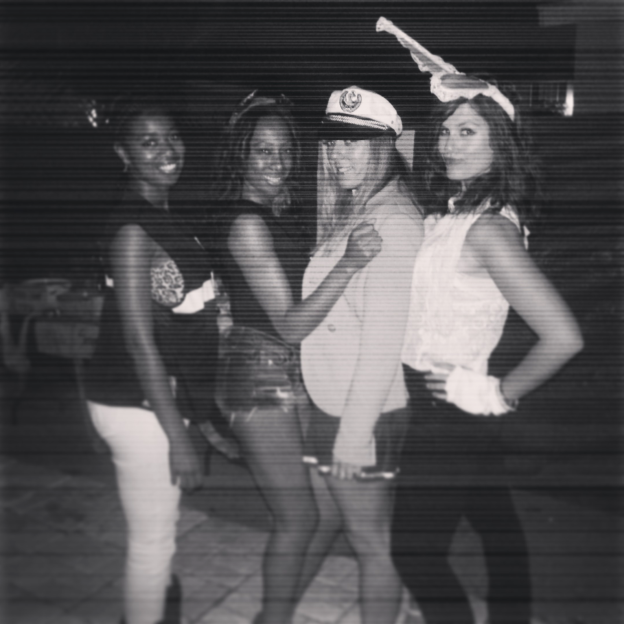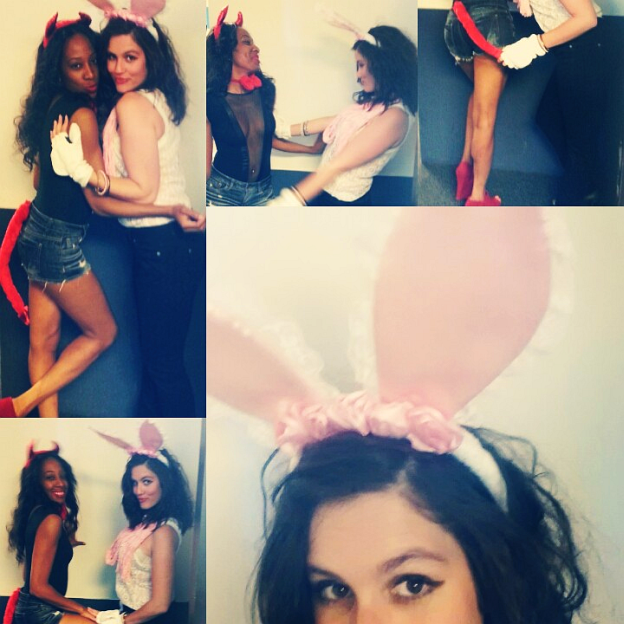 Outfit details:
Top - Pinkzone (similar)
Pumps - Ann Taylor (similar)
Ears, bowtie, gloves, jeans, bangles - Target
Scarf - a random boutique at Big Bear Lake (similar)
Bangles - an assortment, collected over the years
I'm hosting my own Halloween shindig this weekend (along with the boyf and his roommates), but last Saturday I got to attend a party at my friend
Hector C
's new house down in South Gate. (I work with three Hectors, so I felt the need to differentiate.) Despite the darkness, you should be able to see Amber the FBI agent,
Althea
the devil,
Zhana
the sailor girl and myself as a bunny above. A few dudes called me a 'playboy' bunny, but I think I had too much clothes on for that one. My goal is to actually be a
snow
bunny, specifically, but I haven't had time to get the rest of my costume together. So, call it a half-assed attempt, but I'm calling it a sample of the real deal. Come to my party for an upgraded version; hopefully by that time I'll have boots and a bodysuit!