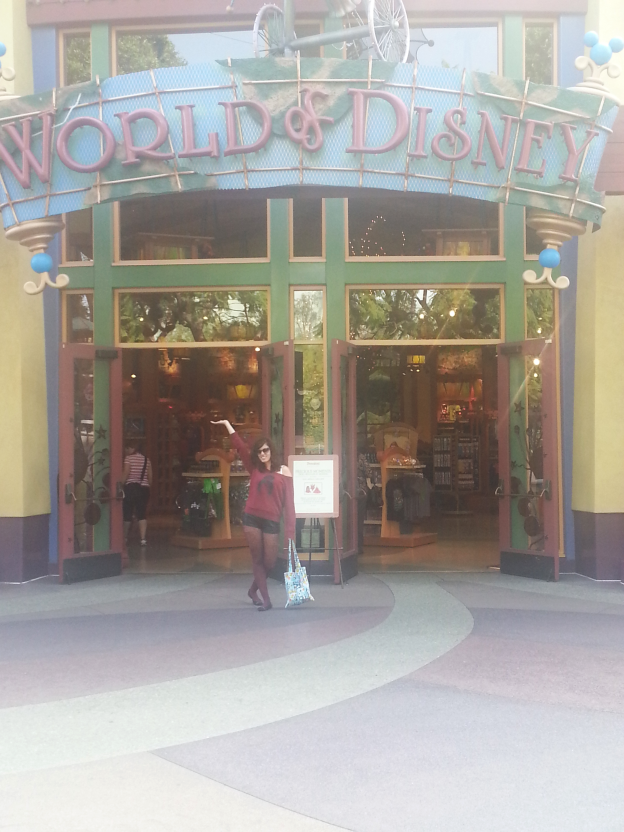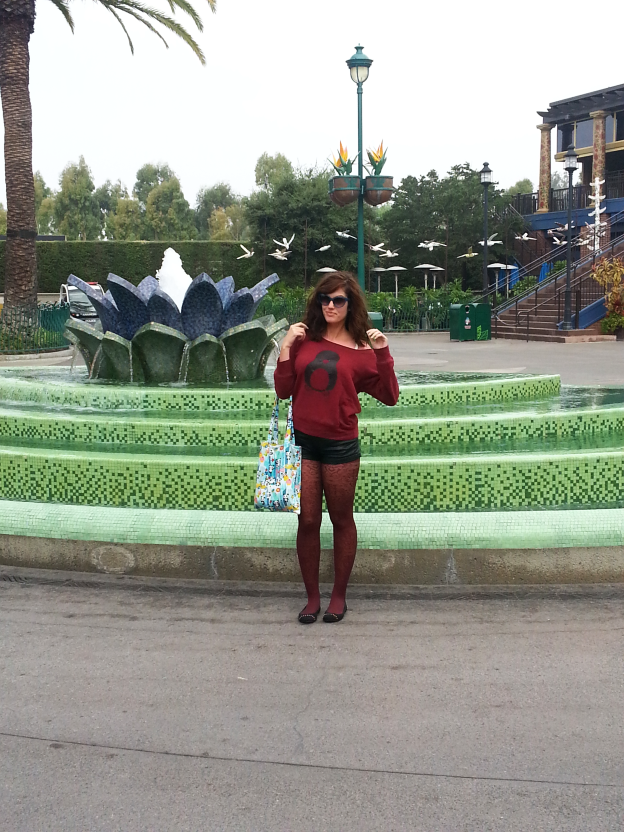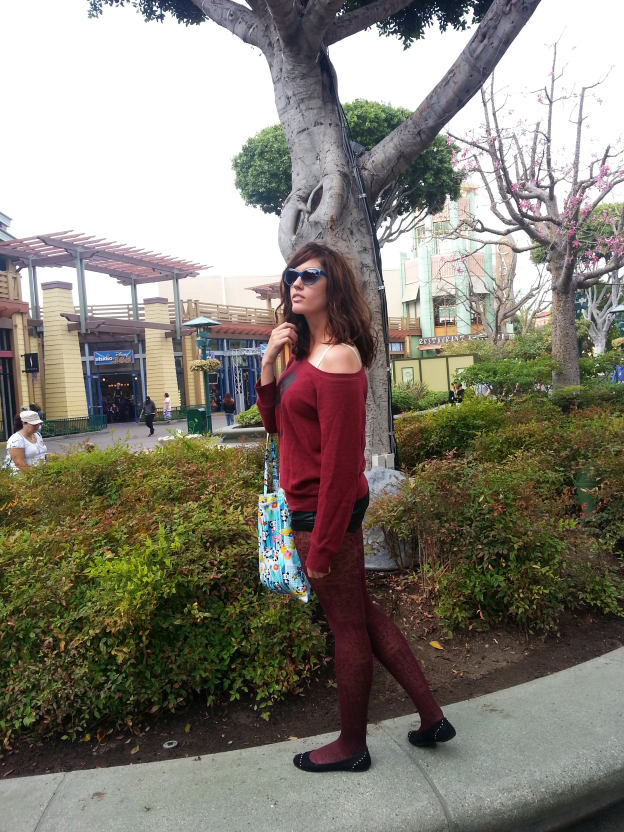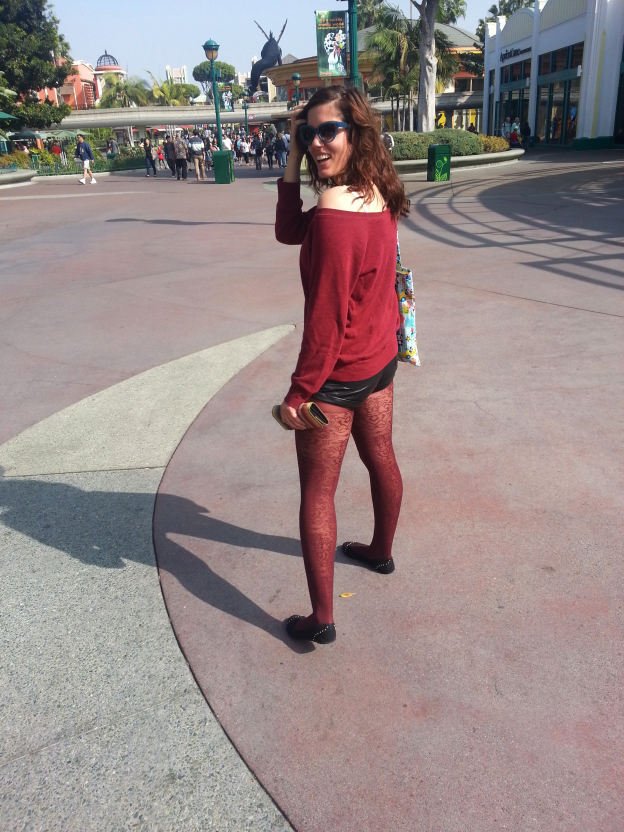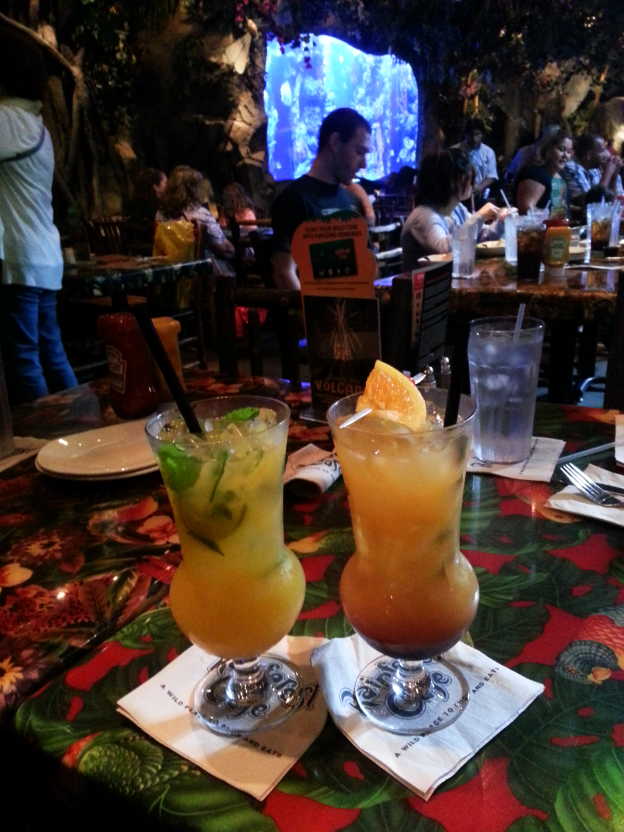 Outfit details:
Sweatshirt - Rainbow Swirlz
Shorts - H&M (similar)
Tights - Incognito
Sunnies, flats - Target
Wallet - Vans (similar)
Tote - c/o My Geeky Boyfriend
I was so excited to get some one-on-one time with
Brandon
at
Disney
. Believe it or not, we had never been there just the two of us before. I'm incredibly grateful to live only an hour away from the happiest place on earth. :) We had a fun-filled day of window-shopping, people-watching and grabbing lunch at
Rainforest Cafe
. We also had drinks that came with souvenir glasses... I'm a sucker for those!
On our way back to LA, we stopped in Venice and hung out at
Cabo Cantina
for more beverages. (Don't worry, B was driving!) After that we went to see my friend Dina and her band
Beautiful Things
perform downtown at
The Mint
. Randomly, B's friend was also playing a show with his band
Spread the Virus
at
Molly Malone's
down the street! I love surrounding myself with creative, inspiring people.
It's times like these that I'm reminded of how blessed I am. Hope you're all having a great week!