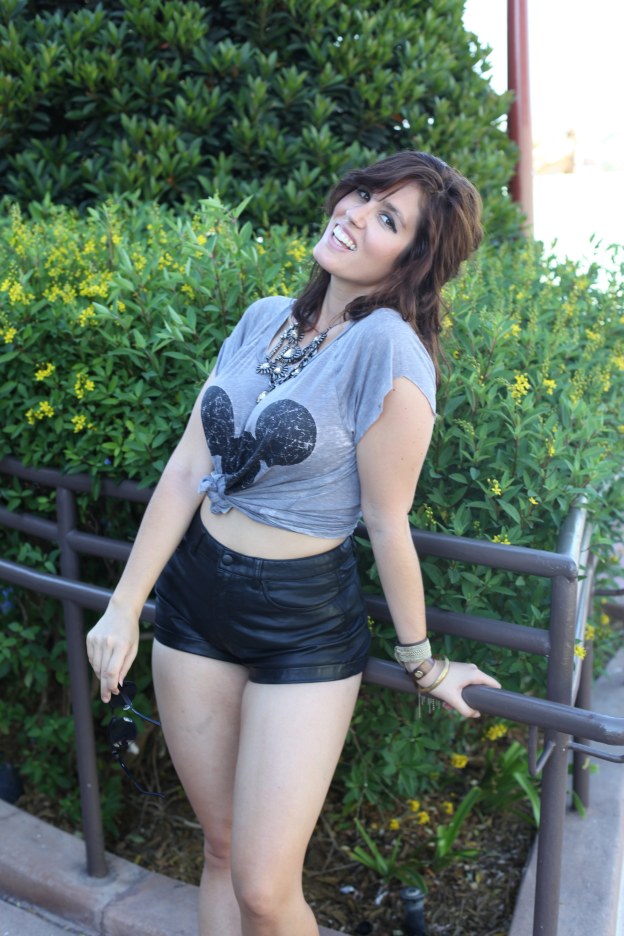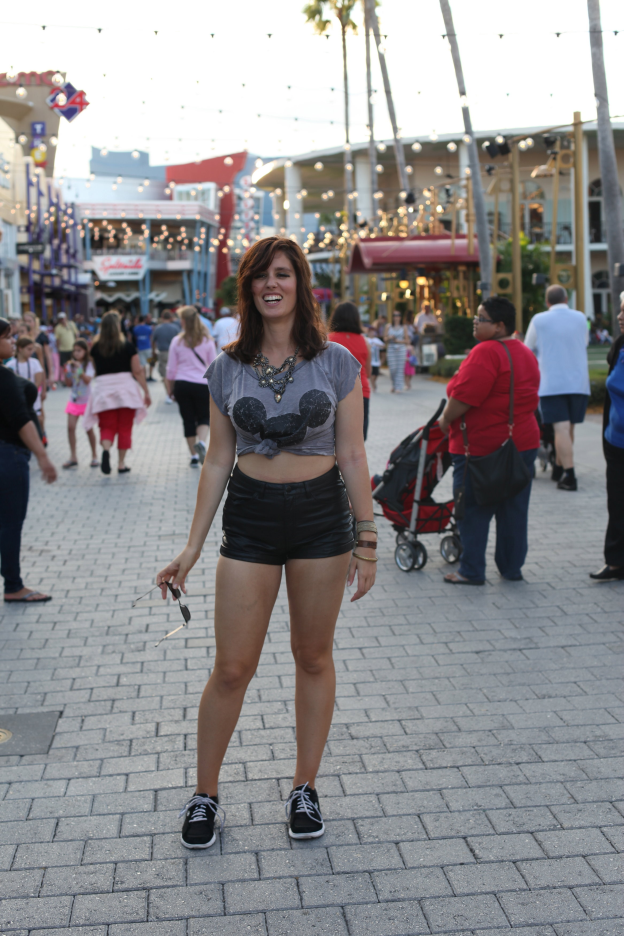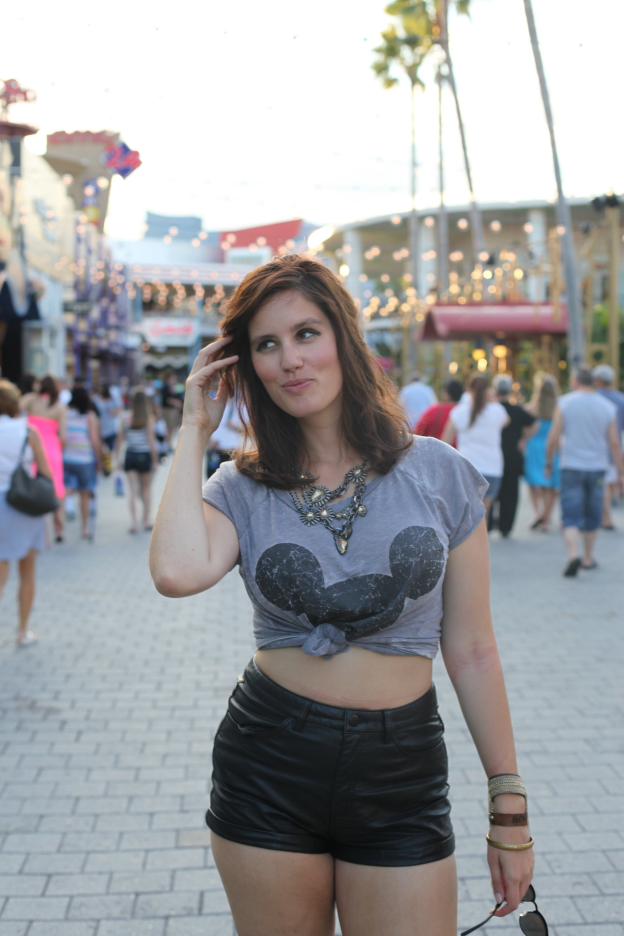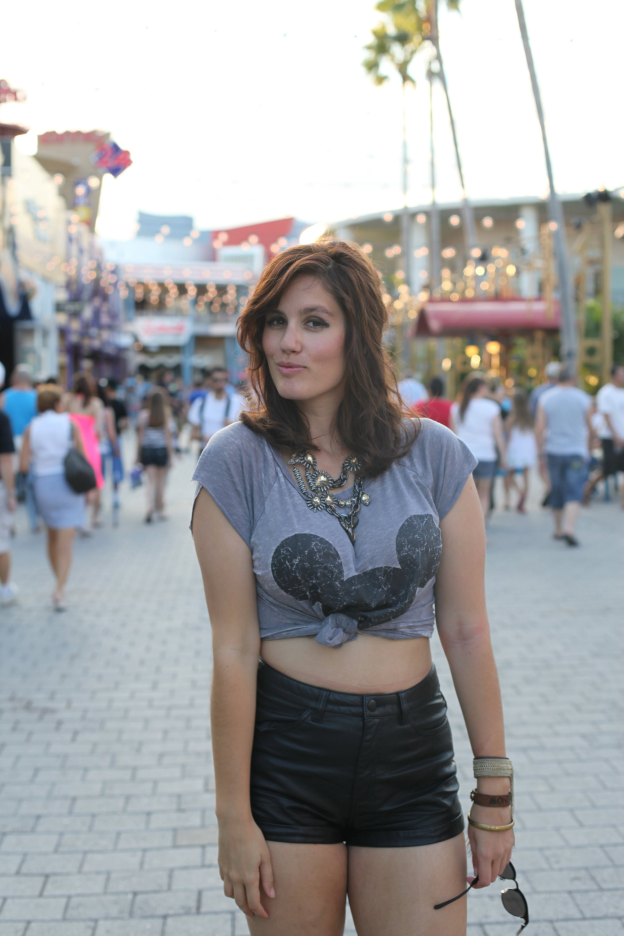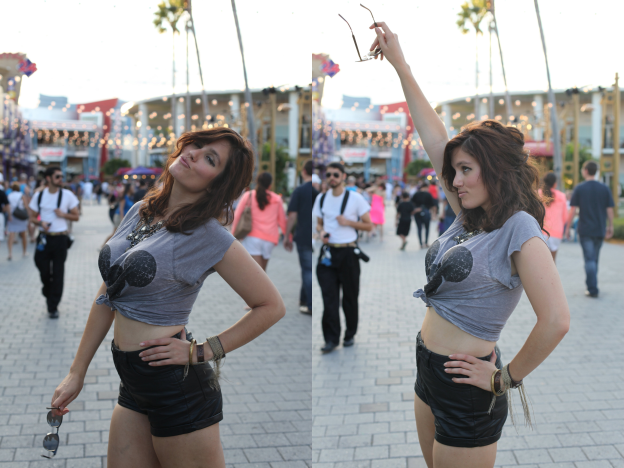 Outfit details:
Mickey shirt, thin bangle - Target
Gold cuff - InPink
Leather bracelet - Austin craft show
Shorts - H&M
Shoes - Walmart
Sunnies - c/o Sunglasses Shop
Necklace - Ann Taylor
Why hello there! Hope you all had a great weekend. I know I sure did! But let's back it up a bit, shall we? Remember when I went to visit
Charisma
in Orlando last month? Well, these photos are from there. They were taken soon after I declared that '
Disneyworld is the new Vegas
.' Apparently, 45oz mixed drinks involving Bacardi 151 will cause you to say such things.
But I had a damn good time, and I absolutely love the outfit I chose. These faux leather shorts were just the right amount of tight to make my ass look good while not offending innocent passersby. You're welcome, kids.
*Photos by
Charisma Moran
. See my first Orlando post
here
and how to travel on a budget
here
.