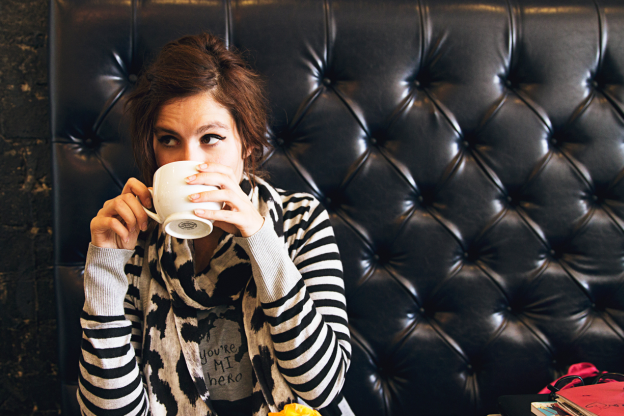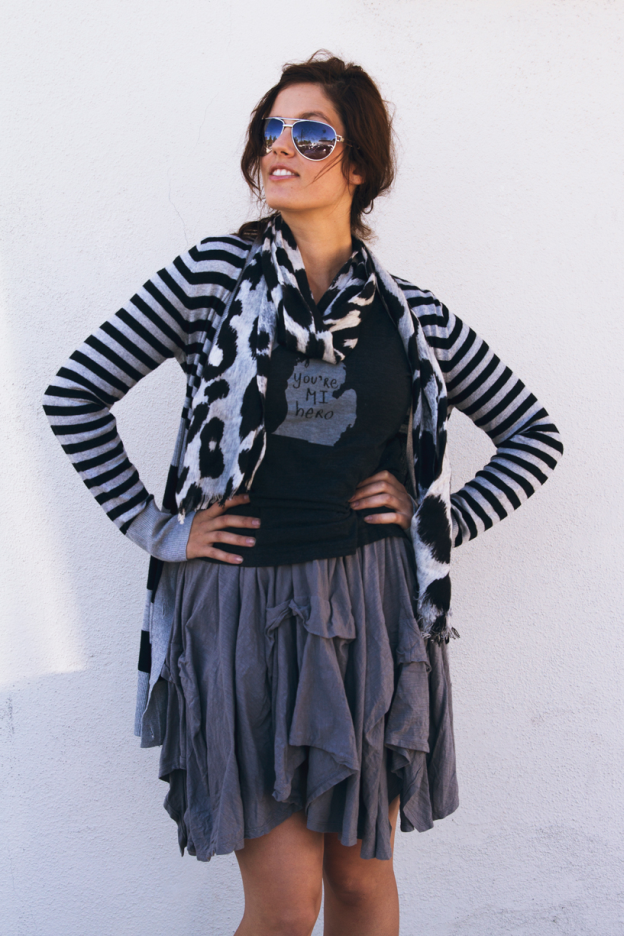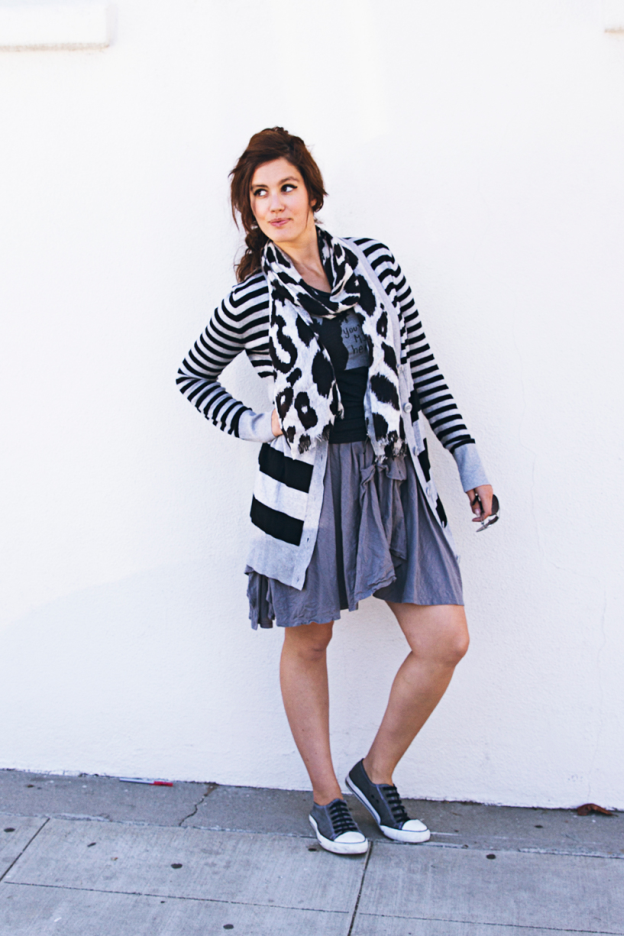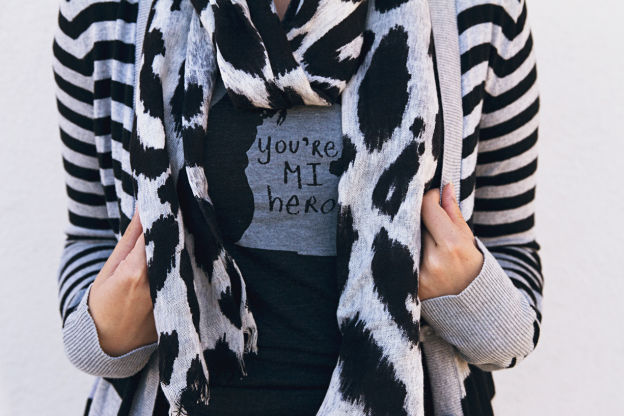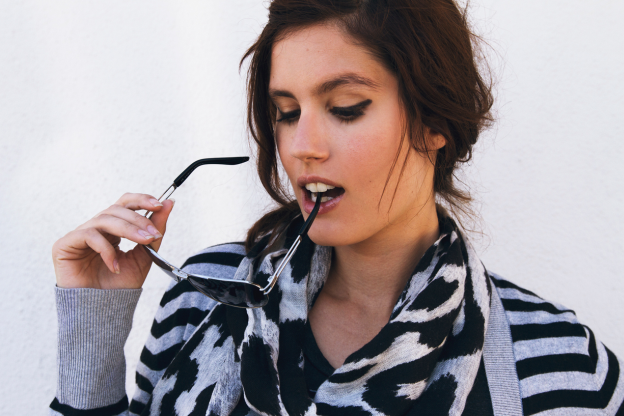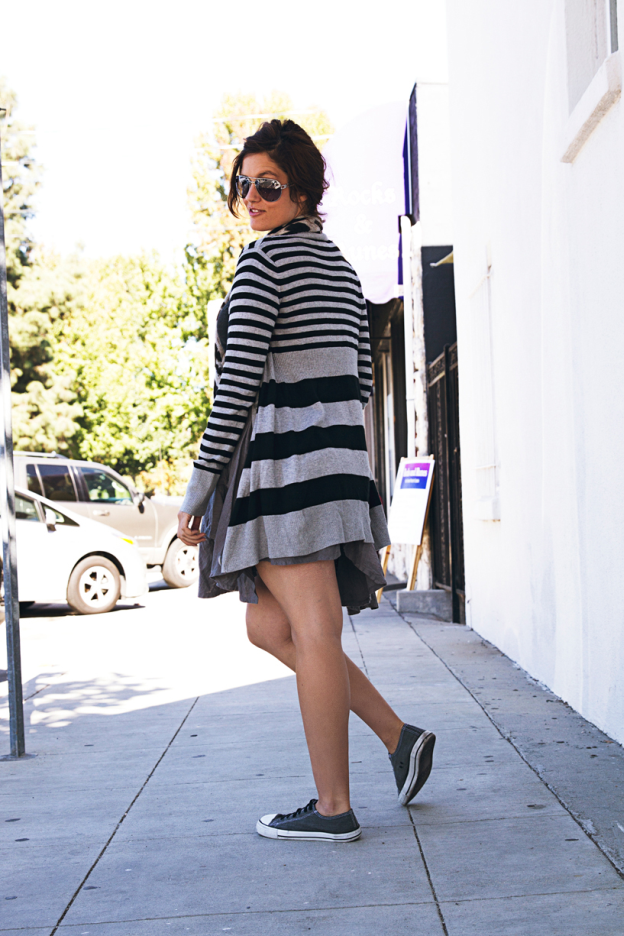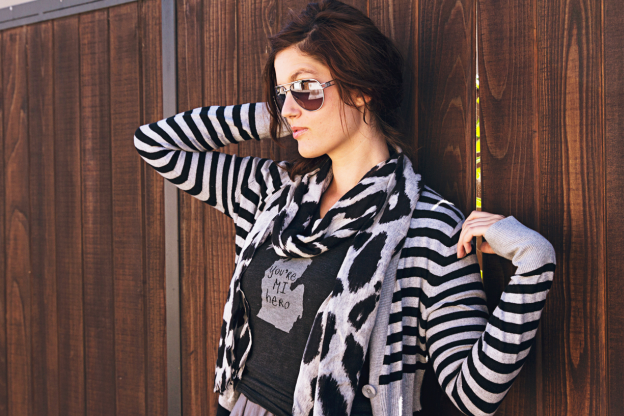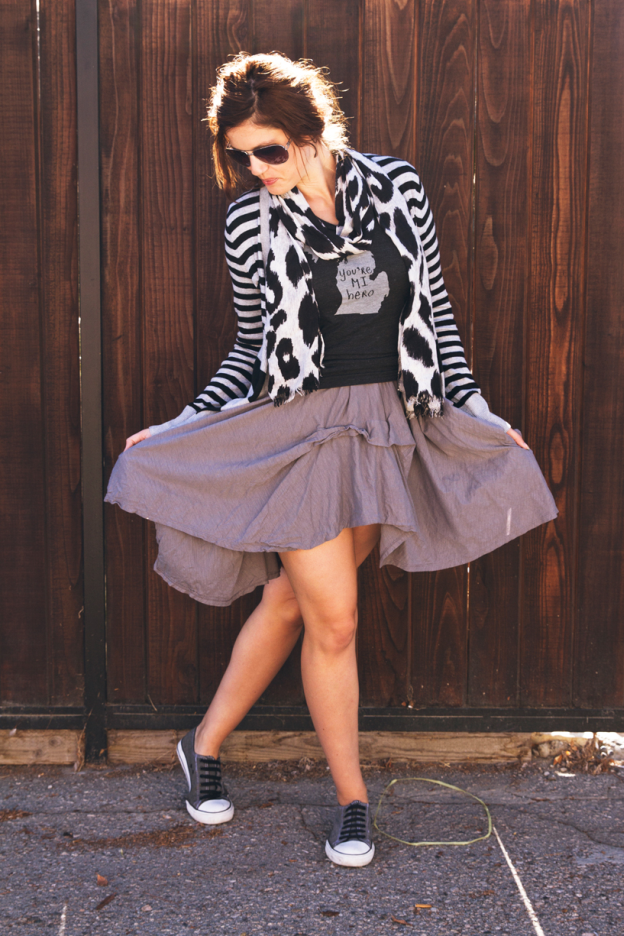 Outfit details:
Dress - Modcloth
Tee - gift from Fenn
Cardigan - Target
Sunglasses - thrifted, Goodwill
Scarf - Ann Taylor
Shoes - Family Dollar
When I saw these photos, I came to two realizations. The first was that I need to paint my nails more often than once a month. The second, was that I should've found a professional photographer partner-in-crime a long time ago.
I've had this blog for nearly three years, and up until now, I'd thrust my camera into the hands of friends, boyfriends, family members and random passersby. Fortunately, thanks to Craiglist and perfect timing, I was able to meet
Mary
-- a lovably sarcastic, bubbly-yet-edgy personality with dashes of blue in her hair and a hearty laugh that puts mine to shame. I'm pretty certain that she's the yin to my yang, the peanut butter to my jelly, the almond milk to my coffee. She's the fellow loudmouth I've been missing. If I hadn't taken a chance and randomly created a pleading posting that night, if she hadn't taken a chance and immediately responded -- we may not have found each other.
Fate is real, my friends. And because of it, you'll be seeing the credit below very often.
*Photos by
Mary
Tap
.