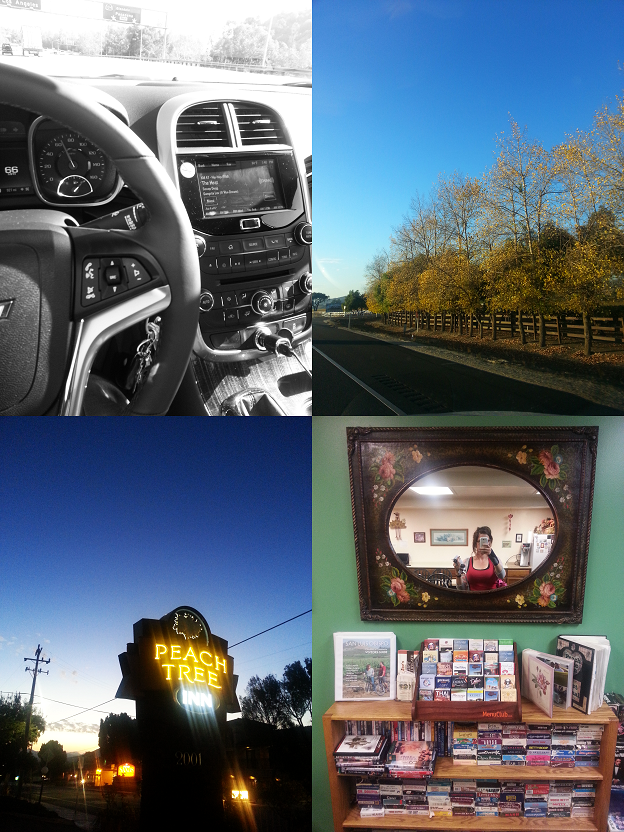 Though it was just for a night, my dear mother and I had a wonderful little getaway in San Luis Obispo, about 200 miles northwest of Los Angeles. I only get to see her once or twice a year, so we made the most of our time together. We met up at the
Peach Tree Inn
with our respective rental cars (I'm now obsessed with the 2014 Malibu) and explored the lobby. Can you believe they still have a VHS collection? Adorable! We grabbed drinks at
Mother's Tavern
that night (appropriately named) before relaxing in the hotel room while watching TV in bed. The Detroit episode of
Parts Unknown
was on, which was awesome of course.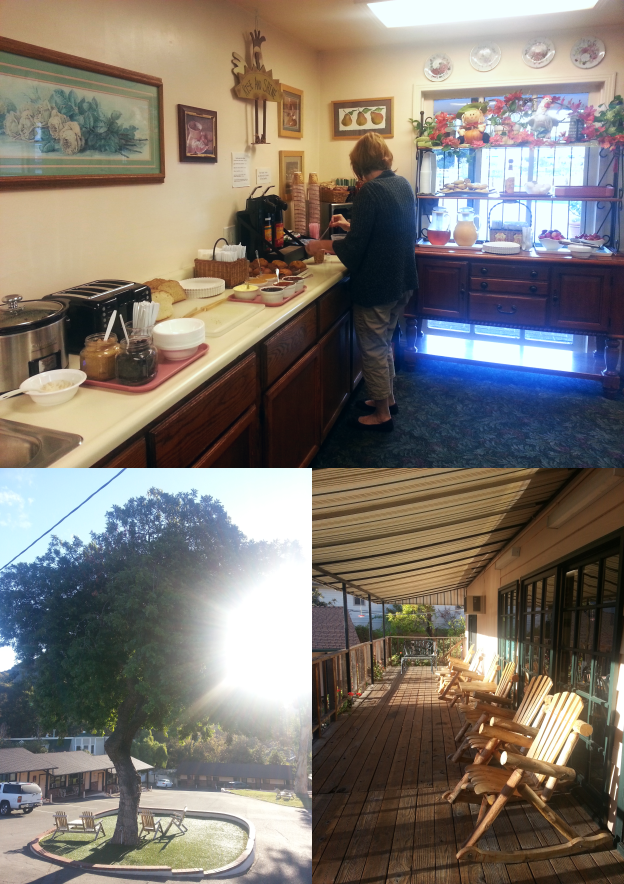 The next morning we enjoyed a complimentary breakfast, which included plenty of healthy options for myself. Yay! I chose a big bowl of strawberries and grapes, along with a banana and a hard-boiled egg. Believe it or not, that was enough for me. After eating, we peeked outside and hung out on the balcony for a few minutes. San Luis Obispo (SLO) is filled with beautiful nature and feels worlds away from the city.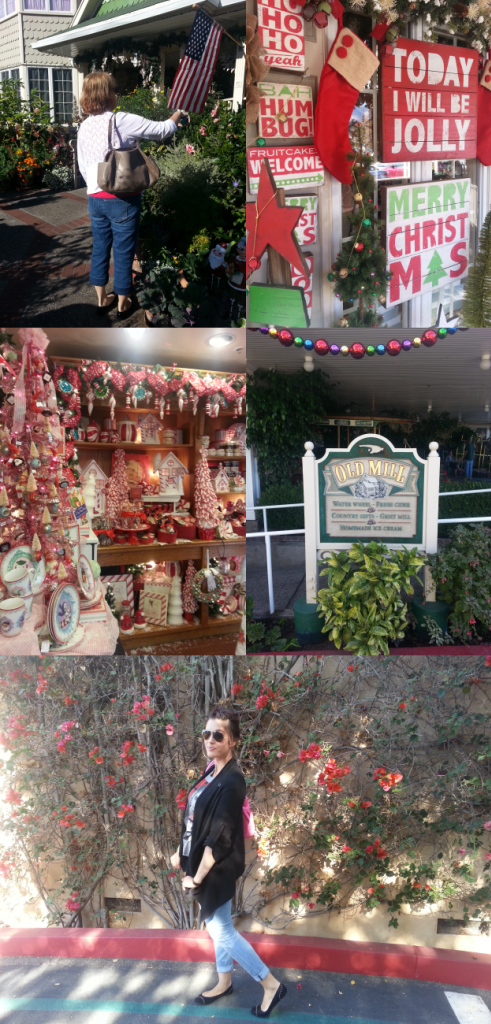 I convinced my mom that we should check out the
Apple Inn
next door, since I hadn't been to a cider mill in years, and I'm so glad we ended up spending some time there. It was so much fun! Everything was already decorated for the holidays, the smell of freshly baked goods filled the air, and we got to sample some cider. What a cute place with friendly, cheerful staff. If you're wondering about what I'm wearing, I dressed comfy in my favorite frumpy sweater from
Ann Taylor
, a
Forever 21
tee with Drake's mug on the front,
Target
flats,
Ray-Ban
shades and rolled-up jeans from H&M. I could put this outfit on every day and be perfectly content.

Then, it was time for some wine. We headed to
Kelsey Vineyard
for a tasting, and after a few sips, we both agreed that this place is the central coast's best-kept secret. The wines we tried may have even been better than those in Santa Barbara (gasp!) but you'll have to go yourself and let me know what you think. I probably could've spent hours there, but eventually it was time to move on, and we headed downtown for lunch. We got the yummiest gluten-free vegetarian pizza at
Eatz
(toppings galore) along with some kale chips. Delish! Then we popped by
Kreuzberg Coffee
for a hot beverage to-go (she got an Americano, I ordered an almond milk latte) and we walked around for a bit before it was time to head our separate ways. This was my first time visiting SLO and I'll be back. I highly recommend it for a quiet, affordable getaway!