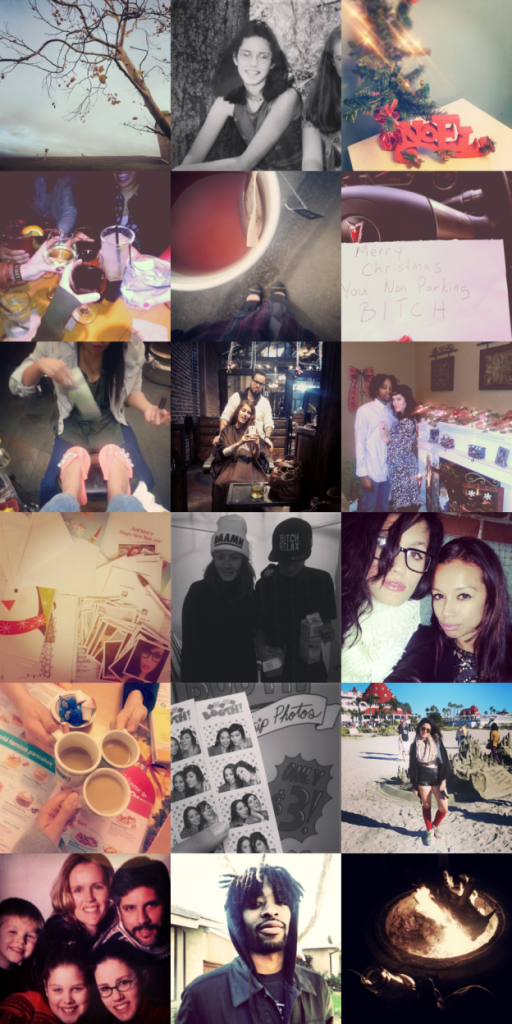 IN LIFE.
If I were to choose the best month of 2013, it'd be a tie between April and December. I'm feeling so incredibly blessed this season. Most of you already know that I moved in with
Brandon
and we're living with two of his friends in a three-bedroom house. It's a constant party. / For #throwbackthursday on
Instagram
, I revealed the only photo I have from my 'awkward' years (which basically lasted from ages 7-17). / Even my workplace had a bit of holiday cheer. / Enjoyed loud and reckless girly bonding at
BJ's
. / Drank lots of tea on the few cold days we had. / Came back to a sweet note in a crowded parking garage after shopping. / Set aside time to pamper myself with a french pedicure. / Got my hair done courtesy of
Angel
at
Salon Sessions
. More photos from that day coming soon! / My regional manager, Karen, had a wonderful little Christmas party for the assistants at her home. I brought B, naturally. / I sent out cards for the first time in a few years. They took hours to write, but it was worth the effort. I snuck in contact cards ordered from
Social Print Studio
, though I was a little disappointed with the quality. Totally cute idea irregardless. Maybe I'll make my own next time? / Those two in the dope hats are moving to Africa and we're sad. /
Jacquelyn
and I took selfies at
Angela
's fancy birthday dinner. / My
sister
and her boyfriend Nick came to stay for a week and we went out for breakfast every morning.
IHOP
was the highest in price and lowest in taste, if you're interested. / We headed down to San Diego for a few days during her visit and hung out with bloggy bff
Jess
. / Christmas was incredibly warm and beautiful. / My mom texted me this old family photo. Cute and gross at the same time. / Got B a new jacket and kicks. He's a happy man. / A cozy bonfire with s'mores, friends and whiskey was a perfect end to the year.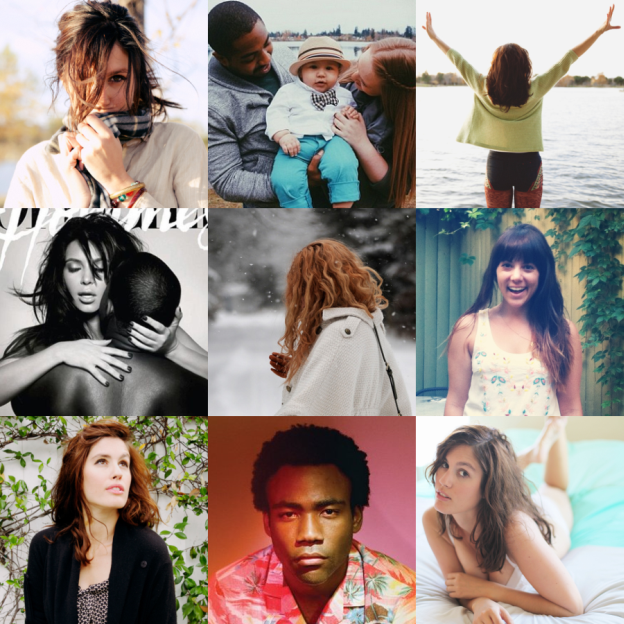 ON THE BLOG.
Participated in my
biggest
collaboration yet thanks to
Intel
and
Social Chorus
. / Shared more IG
faves
including
this
adorable couple. / Listed some
simple ways to improve your life
and
how to be a better friend
. / Chuckled at funny videos like
this
one by Kimye and
this
by my sis. / Featured other bloggers in my 'lurk' posts on
seasonal layers
and
holiday favorites
. / Introduced you to
Kerry
of
Mustard Seed Coaching
. / Announced my winter
goals
. / Posted my Christmas
wish list
, which came in handy when B went shopping for me. He got all of the books and CDs I wanted, including
Childish Gambino
's amazing new album. / Wrote the easiest outfit details ever for my first
boudoir
shoot.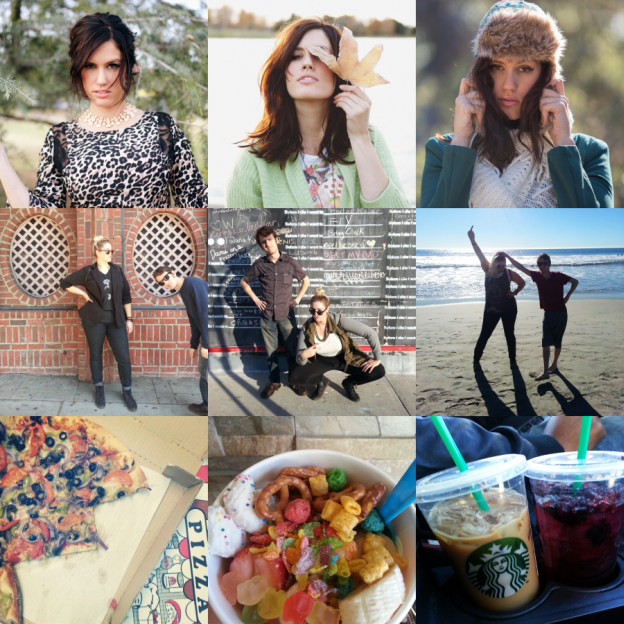 NEXT MONTH.
I'm so excited to kick off 2014 with a bang! There's going to be tons of new photoshoots featured and I can't wait for you to see the outfits. / It'll be a blast creating posts detailing my staycation with Liz and Nick. / Totally fell off the paleo wagon over the holidays, but I'm ready to jump back on and give up my cheat days for another
Whole30
! / B's b-day is the 21st and I can't wait to surprise him. I also just now realized that's my friend
Fenn
's birthday too. Woo!
*Series inspired by
Mini Penny
and
A Beautiful Mess
. Most photos by me and B; others by
Mary
Tap
,
Charisma
Moran
and
Michael
Anthony
.