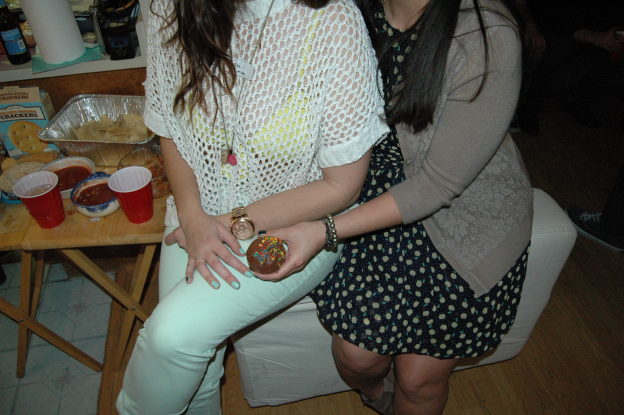 JANUARY.
I think it's safe to say that 2013 was the best year of my life thus far, and it definitely started off right! I hosted a
housewarming party at my Glendale apartment
with Sergio, started
using Instagram like crazy
, and of course
made some resolutions
-- focusing on health, wealth, creativity and relationships. I'll be posting my goals for 2014 soon! I'd love if you shared yours
here
.
FEBRUARY.
Ah, the month of Valentine's Day. I honestly don't know what I did on February 14th because I was single at the time, but I'm sure I came up with something fun. I wrote
this post on sexism and self-love
the next day. That month I also
discovered a new breakfast place with Celeste
, met up
with fellow blogger Sandi
, and visited
Jessica in San Diego for a night
. I started a
40 day fitness challenge
, too!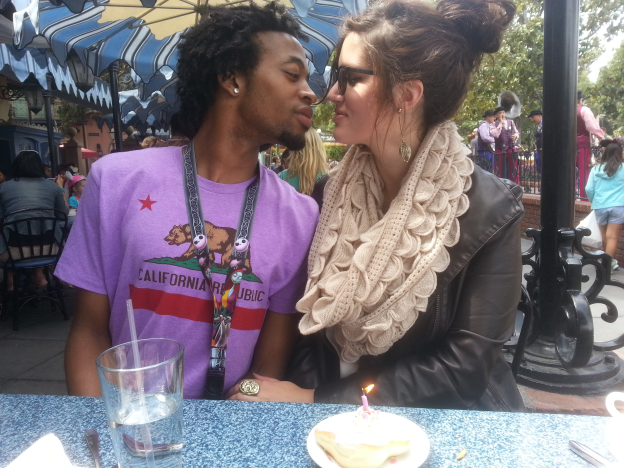 MARCH.
I didn't post much because I was going through a blogging slump and decided to take a month off to focus on other areas of my life. During that time I started acting again, lived at the gym, went out with friends a lot and met Brandon! It was a wonderful time and truly proves that once in awhile you need to take a break from what you love to garner even more inspiration and come back with a vengeance.
APRIL.
I celebrated the best birthday weekend ever with
a house party
on Friday, brunch + shopping + Jurassic Park 3D on Saturday, and Disneyland on Sunday. B was there for all of it and I kept thinking, 'wow, he must really like me -- he doesn't want to leave!' I was in total bliss. Besides that, I shared
photos from Easter Sunday
with Celeste and her sweet family.
MAY.
I posted my
26 before 27
birthday list, explained
why I disabled comments
, and spent a
beautiful weekend in Santa Barbara
with B.
JUNE.
I gave you a
bedroom tour
, shared a list of
my favorite books
, and enjoyed an amazing
staycation with my Michigan bestie
Malorie whom I've known for 20 years now!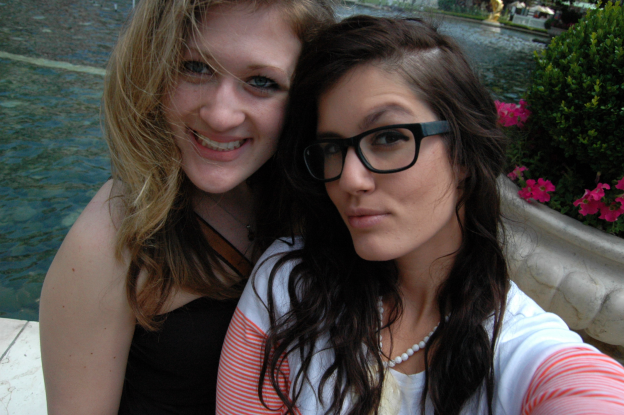 JULY.
At this point I really started getting serious about blogging and began
keeping a blog calendar
hung up on my wall. I
went down to San Diego again
, this time with B, who absolutely loved it. I started making
more YouTube videos
, went
to Vegas with
crazy fun co-workers, and showed
my parents + brother
around town. It was a month packed with travel!
AUGUST.
This month was such a fun close to summer. I took some of my employees on
a day trip to Malibu
, started a
monthly spending diet
, went to
the Orange County fair
for Jacquelyn's birthday, accidentally
dropped my phone in the toilet
and revealed my
new blog design
!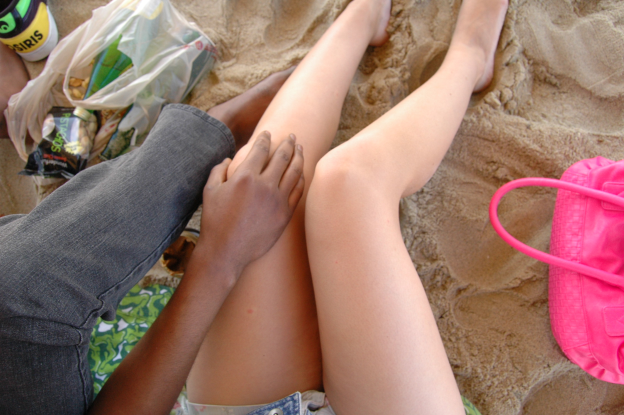 SEPTEMBER.
My big start to paleo enlightenment! I was
on a Whole30 all month
which meant no grains, dairy, alcohol or added sugar. I can't believe I made it through. I also
celebrated my LA-versary
with lots of guest posts, givewaways, and lists of favorite local places. Plus, I shared my music favorites through the years, my
favorite summer movies
, my trips to
Hermosa Beach
+
Venice Beach
, and my
vacation in Austin
to visit Chris!
OCTOBER.
I spent a lot of time catching up on the blog and planning for the future. This was the month I decided to buckle down and start pursuing my creative dreams for real. I
flew to Florida
and stayed with photographer friend Charisma for a weekend which was so inspiring. I revealed
how I travel on a budget
and
how I found the one
. The month ended with my dressing as a
bunny
and an
angel
for Halloween!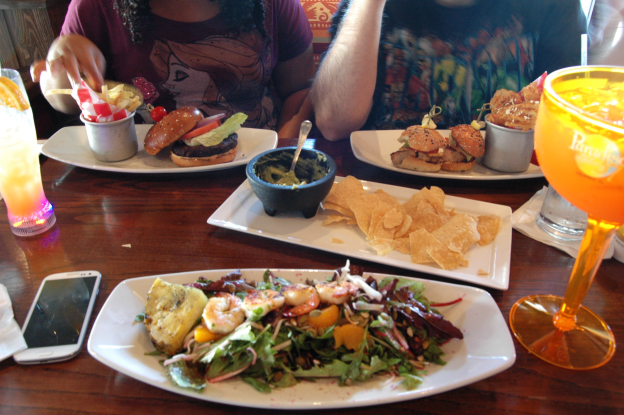 NOVEMBER.
Such an exciting month! I
met up with my mom in SLO
for a relaxing getaway, and started
collaborating with photographer Mary Tap
on outfit posts! I had never been so passionate about modeling and blogging before. Having quality photoshoots that I absolutely loved made such a huge difference in how I viewed my creative work and continues to do so.
DECEMBER.
I'm still catching up on posts about this past month, but in the meantime, you can see my monthly review
here
. I'm so excited to reveal all of the fun times I experienced! So many pictures!! Thanks to everyone who made this year so great.