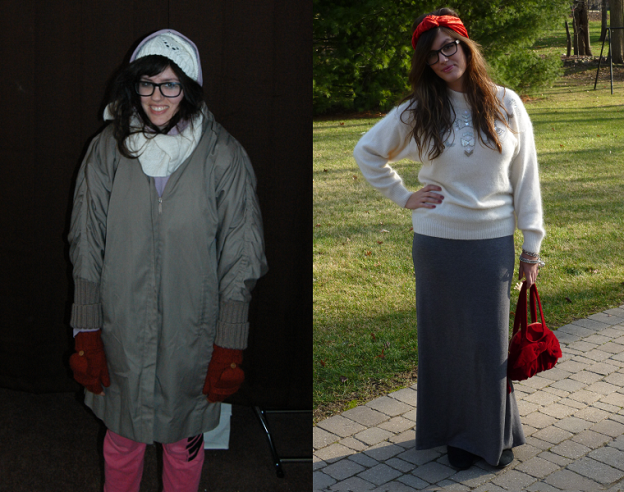 So, first off, the photos. Those are from winters 2011 and 2012, respectively. I found them hilarious and couldn't resist sharing. I think I look really different now. Crazy!
Secondly, I didn't include any Christmas songs in this mix. Maybe it's because I've been working in customer service, sales and retail environments nonstop for over 10 years and I've heard every rendition of every holiday song ever. For example, I know that Hilary Duff, Jimmy Eat World, Mariah Carey, Taylor Swift, and Savage Garden have all recorded covers of 'Last Christmas.' See? It's weird that I know that.
Anyway, just enjoy the playlist. And have a great weekend. That's an order!