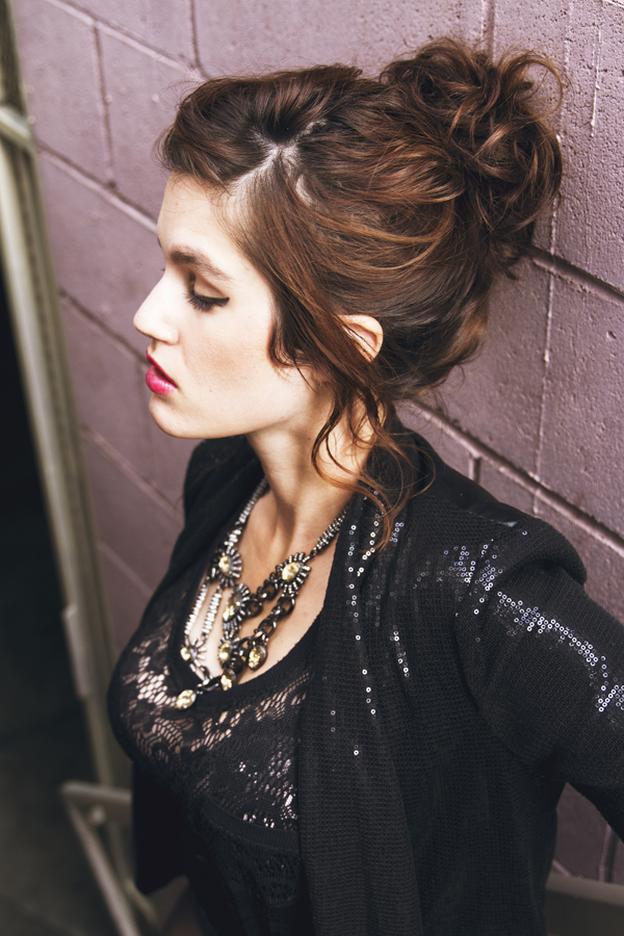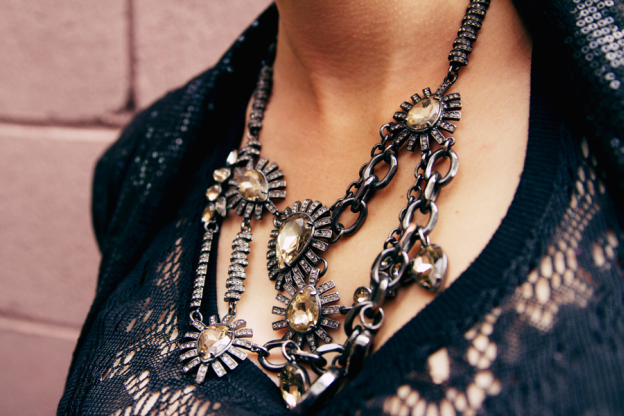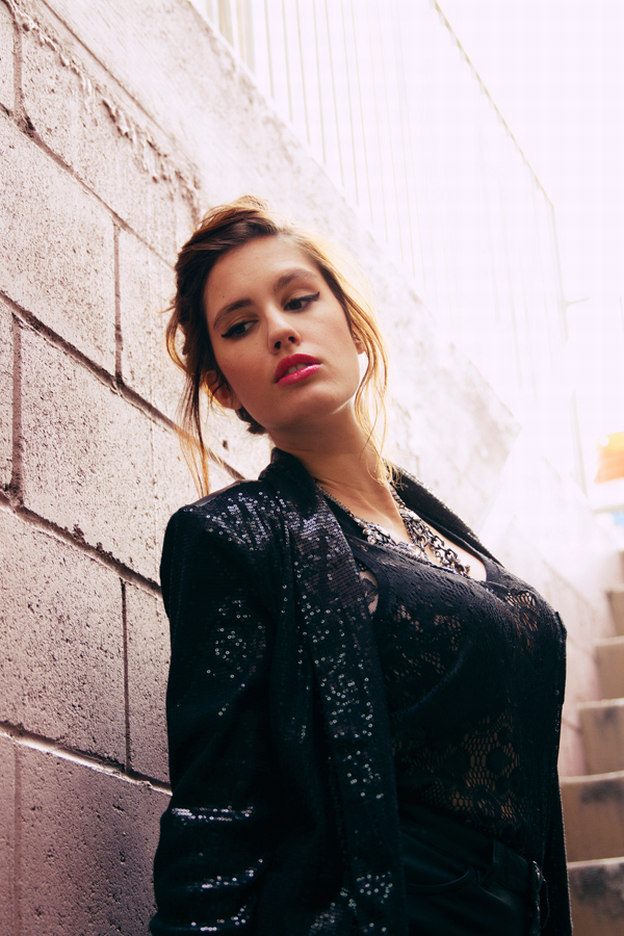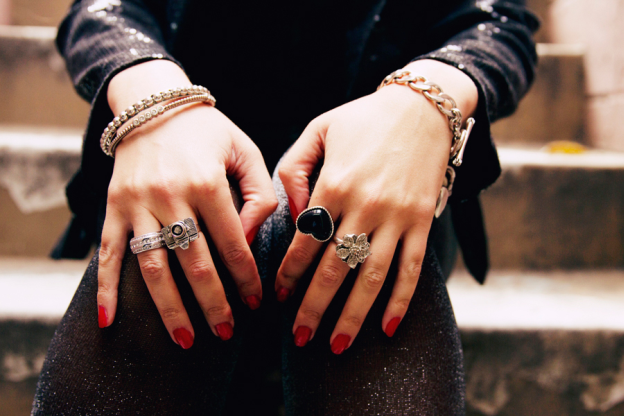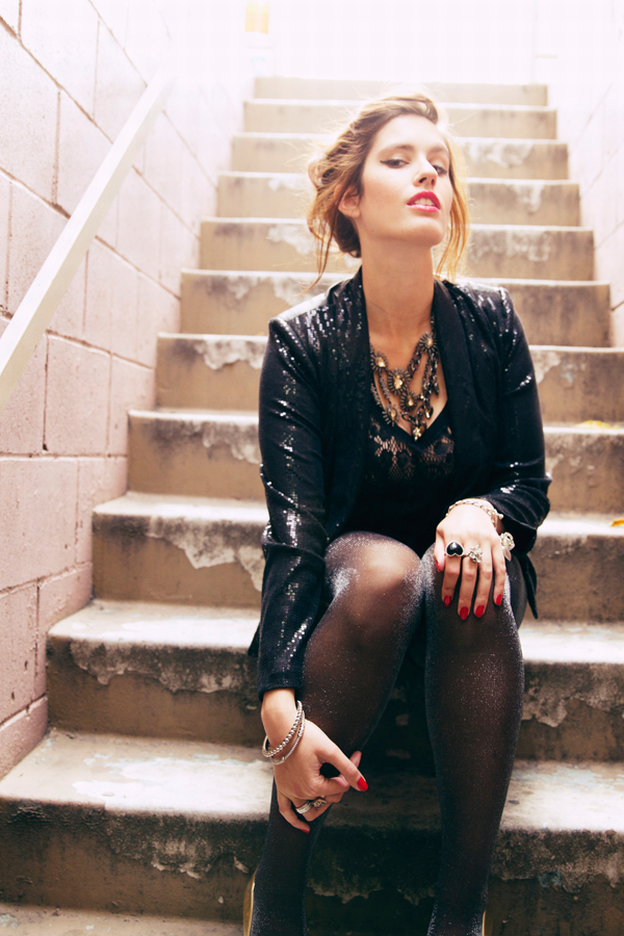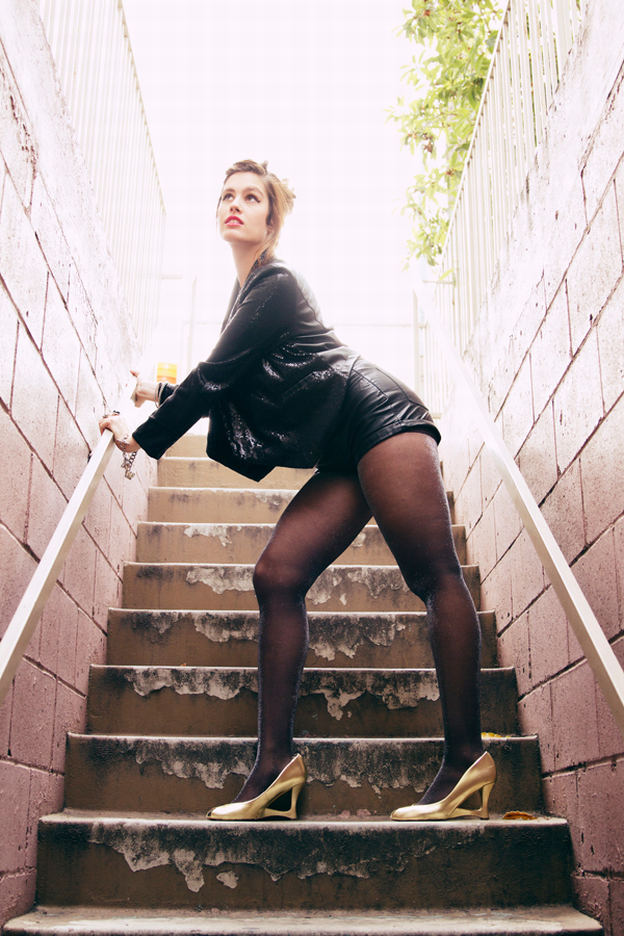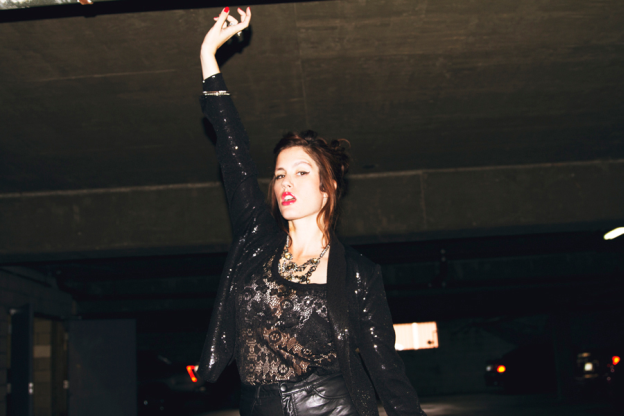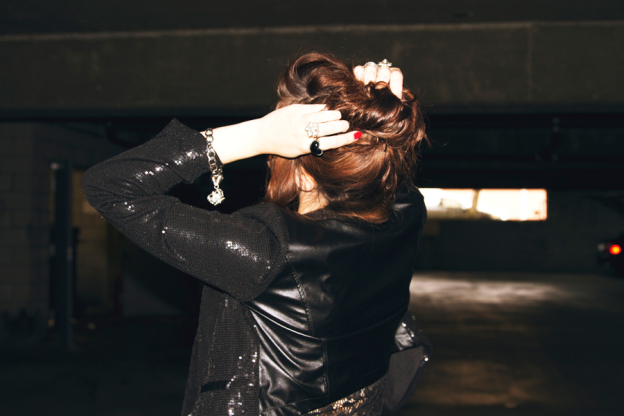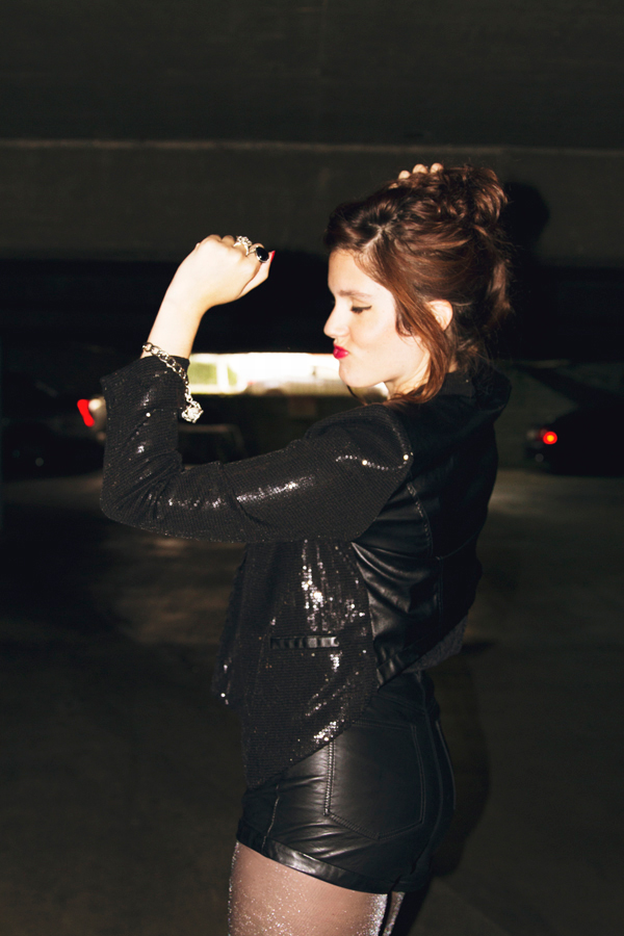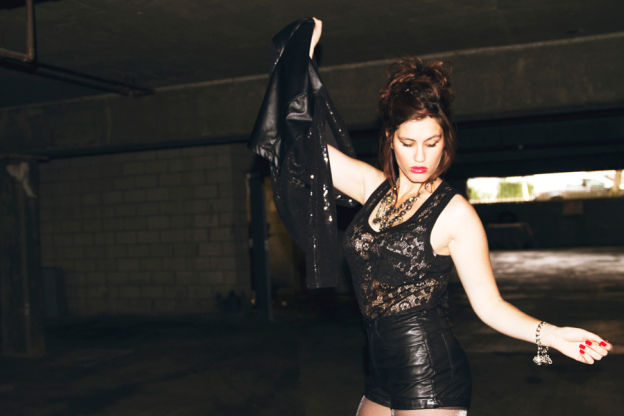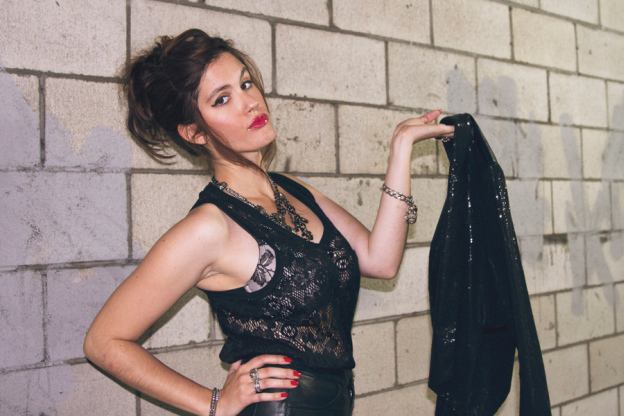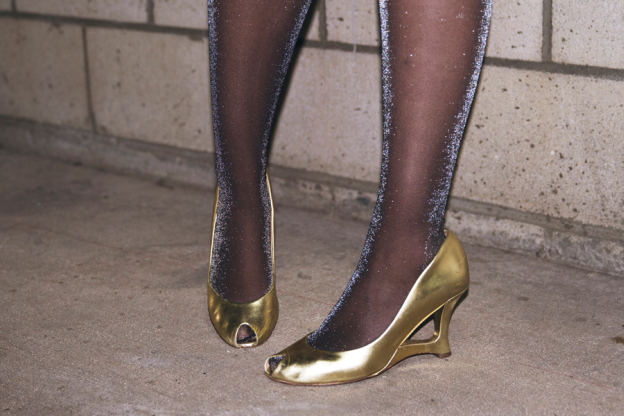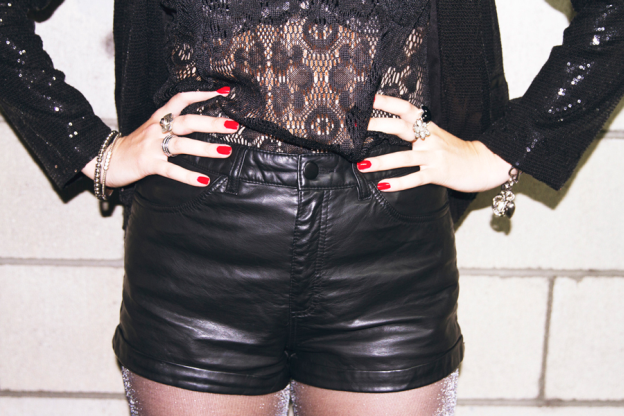 Outfit details:
Jacket - Forever 21
Bra - Victoria's Secret
Lace top - Pinkzone (similar)
Lips - Joe Fresh (similar)
Nail polish - Urban Outfitters (similar)
Shorts - H&M
Tights, pumps, band ring, necklace - Ann Taylor
Bangles - RJ Graziano
Charm bracelet - Juicy Couture
Heart ring - gift from Liz
Camera ring - Modcloth
Flower ring - Kohl's
Actually, seeing as I'm still fighting a sinus infection, I don't feel like going out at all. But if I did, this is totally what I'd wear. I think it'd be great for a holiday party -- hello, sparkles! Speaking of which, I missed out on this past weekend's Thanksgiving festivities thanks to being both bedridden and, on the flip side, packing up my life so that I could move for the 6th time in 4 years. I totally feel like I'm in limbo, with everything stuffed into boxes and written out in lists, but I know this is all for the best. Despite current physical burdens, I'm happy, grateful and oh-so-excited. Besides, I don't eat turkey anyway.
*Photos by
Mary
Tap
.