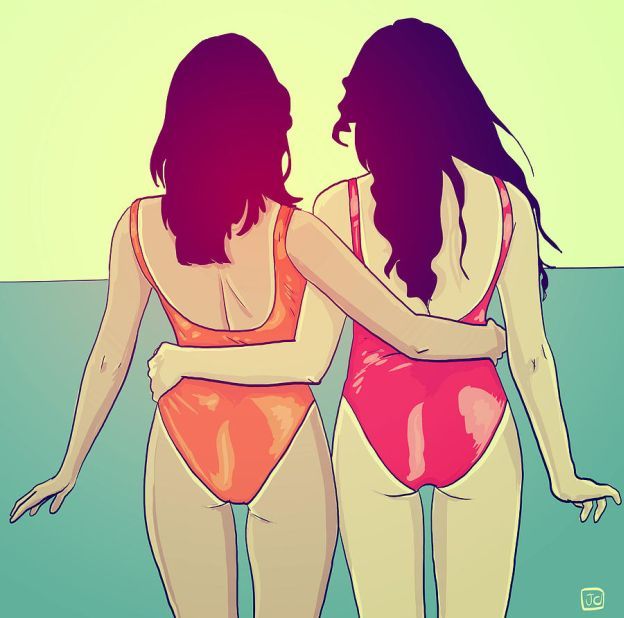 Words like 'therapist' or 'trainer' or 'life coach' are usually whispered, cringed at and questioned -- as if it's an embarrassment to want help. Why is it that we're all so hell-bent on doing everything on our own? Then again, I'm independent to the point where I'll drive myself to the emergency room or starve for a week instead of asking to borrow money. I'm learning to rely on people more, even though I have trust issues. And I personally believe that all of us could use someone outside our circle of friends -- whether it be a person who guides us to emotional health, physical fitness or career progression. I like to call these people our cheerleaders! Here's how to find one of your own.
FIRST, ADMIT THAT YOU DO NEED SUPPORT.
I've heard that the more you resist help, the more you probably need it. I think everyone needs support once in awhile, and as soon as you overcome your feelings of doubt, the sooner you'll get to where you want to be in life. You may not need your cheerleader to constantly hold your hand, but maybe you need to be kept accountable for something -- a personal goal, a new creative venture, a weight loss program -- and it couldn't hurt to check in once in awhile. Think about which area of your life you'd like a partner-in-crime to join you for, and how often you'd like him or her to be there. It's still your world, baby!
THEN, OPEN YOUR MIND -- AND YOUR HEART.
You won't move forward if you stay close-minded. Make the decision to open yourself up to new ideas and don't be afraid to show what's inside your heart. I believe in you and I know that the person you choose will be trustworthy enough to accept who you are. You shouldn't need to hide anything -- your dreams, your fears, your struggles and your successes too. Be proud of yourself and your ideas!
FINALLY, GET OUT OF YOUR COMFORT ZONE.
Now that you've prepared yourself for the perfect star player/cheerleader relationship, you need to actually find that person. Think outside the box. He or she should be someone outside of your circle of friends or immediate family. Though it can be a therapist, trainer, life coach or anything of that sort -- like I've personally had -- it could also be a pastor, teacher, aunt or uncle, boss or co-worker, a faraway email buddy or your favorite barista! The possibilities are endless. I know you're perfectly capable of finding someone who both understands and respects you, and will keep you accountable too.
OKAY, IT'S TIME TO TAKE ACTION!
You shouldn't completely rely on your cheerleader for help and encouragement. Real change starts with you, and if you want something, you need to go get it! Come up with a concrete plan, jot down lists, and actually cross things off. Getting advice or guidance won't do anything for you unless you truly take it into consideration. And if you haven't found the right person yet, I promise that I'm over here waving my pom-poms. So now that you have someone cheering you on, it's time to play!
*Photo
source
.